Temecula Valley is in between Los Angeles and San Diego, making it an extremely popular destination for a weekend getaway. Not only can you sip in more than 40 wineries in Temecula, 17+ breweries and the historic downtown but you can get outside and enjoy the great outdoors. When it comes specifically to wine tasting in Temecula, there are plenty of options especially at the larger wineries where you can sip in a variety of wine flights, live music and onsite dining while enjoying the vast outdoor patios. But, if you're looking for more unique ways to pour into Temecula wine country, there are a few signature wine experiences I highly suggest you check out. (See our full guide on where to sip, stay and things to do in Temecula wine country.)
Visiting wine country Monday thru Thursday – no matter where you are visiting – will usually mean fewer crowds and more opportunities to speak with winemakers and their team in a more meaningful and individual way. This is most definitely the case in Temecula. Weekends are a lot of fun, but crowded.
Scale it Down
Most wineries in Temecula have large tasting areas to accommodate the vast number of guests coming in for the weekends from Los Angeles and San Diego. For a more intimate wine tasting experience, make a reservation at Palumbo Family Vineyards & Winery, a small family run winery with some of the best wines in the valley. Or, arrange a vertical wine tasting at Baily Winery at its Estate Tasting Room where you can sip through a variety of vintages to taste how wines evolve over the years. Not only is it delicious, but interesting and educational.
Get the Lay of the Land
No visit to wine country is complete without taking a hot air balloon ride, which usually takes place at sunrise. Not only do you get the best views of the valley but it gives you time later in the day to uncork more of Temecula. I personally recommend you do a hot air balloon ride early in your visit as it gives you a great foundation for how the valley is laid out and where things are located. Recommended Temecula hot air balloon tours: California Dreamin' Balloon Adventures or A Grape Escape Balloon Adventure.
MotoWine
Jump on a guided tour with SoCal Side Cars – the world's first and only fleet of tandem motorcycle side cars – that take you through the vines in the valley for a very unique wine tasting experience. Pick up a picnic lunch and stop at Belamar and Mount Palermo, both good spots with nice views. If you're a total motorcycle lover, a stop of Doffo Winery will make this experience even better! The family owned winery is all about motorcycles! The winery and tasting area is decked out in everything motorcycle. It's a fun, insta-worthy stop that includes amazing wines. TIP: Make sure that you wear a braid or pull your hair back for the ride, and it's a great day to have a wine country hat since you WILL have helmet hair.
Ride & Sip History
Temecula was once a stage coach stop and huge ranching valley. Carrying on this history the Temecula Carriage Company will take you through the vines with stops along the way for sipping. For larger groups, look into Temecula Cable Car Wine Tours where you will have an open air 1914 restored San Francisco cable car taking you to three or four winery stops, as well as lunch. It's a fun way for group, wine tastings so everyone can sip safely.
Fun fact, in 1859 the first US post office was established in Temecula.
Sip & Dip
For those of you staying somewhere that does not have a pool, BOTTAIA is the perfect place to sit and swim. You can reserve lounge chairs for a full or half a day at the pool and be surrounded by beautiful vineyards. Make a day of it and book a wine blending experience where you get to blend your own bottle of wine to take home with you, then head to the onsite deli to grab lunch and go sip poolside.
Old town Temecula is a must walk and taste stop for your trip to Temecula Valley. The historic downtown dates back to the 1800s when the railroad was the pulse of the valley. The 12 blocks of the downtown district is filled with small town charm and country western character, delicious local restaurants and cute boutiques.
It's Not Wine But…
Take a Break from Wine
There are 17+ breweries in Temecula. Do your own DIY tasting or hire a guide to lead the way. A few stops if you only can hit a few – Refuge Brewery, Garage Brewing company, Stone Church Brewing and 1909 on Front Street.
Spas in Temecula Valley
The spa scene in Temecula is pretty limited so make sure to book reservations in advance at The Grape Seed Spa at South Coast Winery & Spa, Spa Pechanga or Murrieta Day Spa over in Murrieta, which is just right next door to Temecula. Given that most hotels in the area, don't offer spa services definitely look into Soothe were you can have a masseuse come to you at your hotel room. I used Soothe in Temecula when staying at the Ponte Vineyard Inn and I have to tell you it was an amazing experience!
Sip in More of Temecula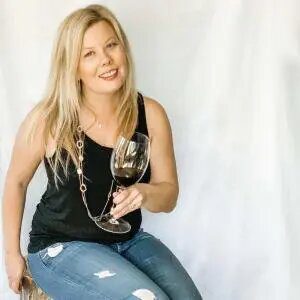 Elaine Schoch (pronounced the German way – Shock) is the editor and founder of Carpe Travel as well as an award-winning travel writer, wine judge, certified by the Wine & Spirit Education Trust (WSET) Level 2 and certified American Wine Expert. She is married to The Husband and has two kids, Princess One and Two – who's interest and knowledge in wine is quite extensive. Not to mention the stamps in their passports.