Elevate Your Wine Country Getaway with These Hot Springs in the United States
In a world focused on wellness, pampering, and luxury, what could be better than a day spent soaking away your aches and pains in natural hot springs followed by an evening sipping at a local winery? This takes self-care wellness to a whole new level.
Natural hot springs, effervescent or not, are geothermally heated groundwater founts. Found all over the United States, natural hot springs range from elegant spa settings to natural "hippy dips" along river banks and near mountain lakes. Lucky for us, many of these mineral-rich waters are found in different wine regions throughout the US. When planning your next grape escape, consider pairing your sips with dips in natural hot springs in the US.
Wineries & Hot Springs in the United States
Saratoga Springs, New York
Saratoga Springs is a small city near Lake Saratoga and a group of natural mineral springs, making it a popular resort destination for more than 200 years. Native Americans appreciated the geothermal waters for centuries before European settlers arrived in New England. Victoria Mineral Water Pool in Saratoga State Park claims to be the first heated swimming pool in the United States and offers a low-key atmosphere. The opulent Roosevelt Baths & Spa, named for President Roosevelt, is an expansive suite of effervescent mineral pools, baths, spa treatment rooms, fine dining, gardens, and guest rooms.
After a leisurely soak in the springs, stop by Adirondack Winery and Queensbury Tasting Room for delicious sips and plates of nibbles meant to share. With live music and a cozy local's atmosphere, both the Lake George and Queensbury locations book fast, so make a reservation. Family-owned, Ledge Rock Hill Winery & Vineyard has been crafting wine from vitis vinifera and hybrid grapes and fruit in the region since 2010. Call ahead to confirm tasting room hours.
Calistoga, California
Calistoga is a quaint town in Northwest Napa Valley. Decked with some of the most famous wineries and vineyards in the state, it is also home to natural hot springs. Check out Calistoga Motor Lodge & Spa and Calistoga Hot Springs & Spa for two distinctly different but equally delightful hot springs experiences. A popular slice of Americana since the 1940s, Calistoga Motor Lodge & Spa sports three balmy hot spring pools and a menu of spa services. For an upscale adventure, check out Calistoga Hot Springs & Spa. It offers an immense geothermal pool and a luxury spa, surrounded by miles of picturesque vineyards. Both options have guest rooms and meal options. Stop by Castello di Amoroso or Joseph Cellars, both within walking distance.
Health and Beauty Benefits of Taking In The Waters
The relaxing warmth and the minerals in the water have positive therapeutic effects on various stress, anxiety, skin ailments, PMS and menopause, asthma, neuralgia, arteriosclerosis, rheumatism, and shoulder, neck, and wrist aches and pains; they also have detoxifying and mucolytic effects. Mineral water baths and geothermal soaks are known for their beautifying attributes. Couple that with spa treatments, massages, and facials, and a hot spring spa day will leave you looking radiant and feeling incredible. Mineral water contains naturally occurring sulfur, silica, and boron are particularly great for boosting collagen and strengthening the skin, hair, and nails.
Hot Springs, Arkansas
Hot Springs National Park and the town of Hot Springs in Arkansas are globally acclaimed for their historic geothermal hothouses and spas. Plan a day at Quapaw Bathhouse & Spa or Buckstaff Bathhouse for soaking, couples massage, and spa treatments. Wineries might not come to mind but the BathHouse Row Winery offers up a range of delectable wines. With two tasting rooms on opposite ends of Central Avenue, sipping after soaking couldn't be easier. Try native Muscadine and Strawberry wine or a range of wines from domestic grapes from across the country.
Sonoma, California
Sonoma County, known for its exquisite wine and breathtaking landscapes is home to the majestic Fairmont Sonoma Mission Inn & Resort and Willow Stream Spa. With a coveted four-diamond award, The Fairmont is the ultimate in luxury, award-winning farm-to-table dining, and an impeccable Roman-style spa with an extensive menu of treatments, a halotherapy sauna, and an aromatherapy steam room, alongside its naturally-fed mineral hot springs pools. Gorgeous winery tasting options are plentiful in Sonoma. Hire a limo and visit several. Start with Domaine Carneros in nearby Napa for a glass of bubbly and then, visit J Vineyards, Jordan, Ledson Winery, and Ferrari-Carano for one fantastic glass after another.
Hot Springs, Virginia
Founded in 1766, and centered on the natural mineral geothermal springs, the Omni Homestead Garden and Resort is located on 2,300 acres of rolling hills in the Allegheny Mountain Valley. Complete with world-class golf courses and plenty of outdoor activities. The resort has always attracted the power set, from George Washington to Thomas Edison. Explore the Omni's Virginia Wine Experience to sample flights of Virginia-grown and produced wines accompanied by incredible regional cuisine. The Rockbridge Vineyard & Brewery is just a short drive from the resort. It offers award-winning wine and beer drinks alongside a full menu of deli foods and snacks most days and a live concert series and festivals throughout the summer.
Paso Robles, California
The Paso Robles wine region has evolved over the past decade, becoming a world class wine region and one of the most renowned in the state of California, after Napa Valley and Sonoma. With three public therapeutic mineral hot springs in Paso Robles, the wine region has yet one more reason for you to visit. The historic downtown Paso Robles Inn offers a private setting with mineral soaking tubs on guests' individual balconies. With the variety of tasting rooms downtown, you don't have to walk far for your sipping adventures. On the Northeast side of Paso Robles you will find River Oaks Hot Springs Spa, which is near Allegretto Vineyard. A visit to Franklin Hot Springs puts you close to Sculpterra Winery, which is not only home to a stunning sculpture garden but delicious wines.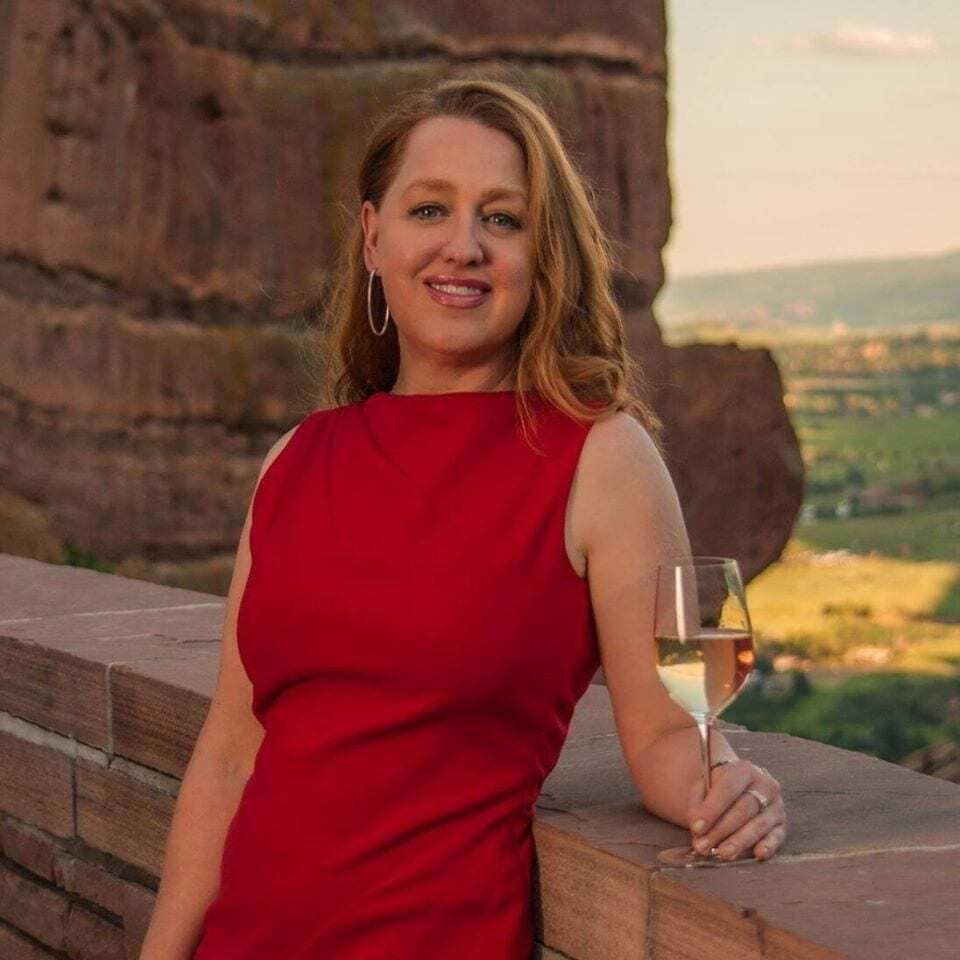 Simone FM Spinner is a wine writer, consultant, judge, speaker, and published author. She is a certified sommelier with 13 advanced wine certifications, a bachelor's and master's degree in wine studies, and is pursuing her doctorate researching wine, climate change, and legacy. She is the Women of the Vine & Spirits 2020 WSET Diploma scholar.