CARPE TRAVEL WINE 101:
GET TO KNOW THE GRAPES
Sangiovese (san – ja-vay-zay) is a medium-bodied red wine with adaptability to nearly any environment. Predominantly found in Italy, it is known for its savory flavors.
what to know about the sangiovese grape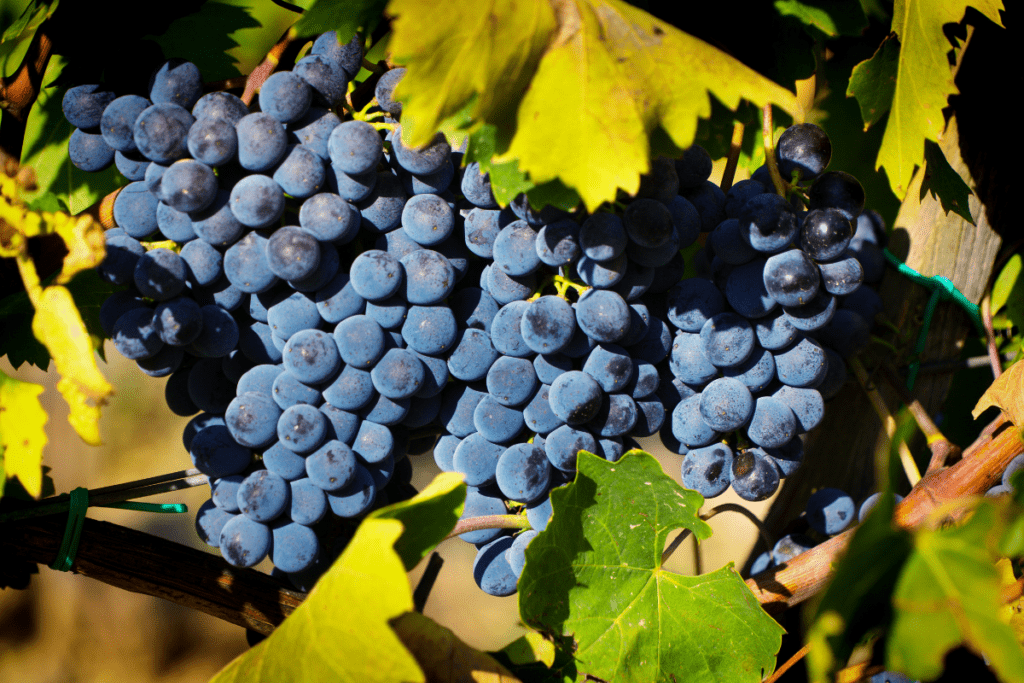 FUN FACT
The Sangiovese grape is also known as Vino Nobile di Montepulciano, Prugnolo Gentile, Sangiovese Grosso, Brunello di Montalcino, Nielluccio, Rosso di Montepulciano, Morellino, Rosso di Montalcino, Montefalco Rosso, Chianti, and Morellino di Scansano.
Sangiovese wines offer a range of tastes from earthy and rustic to round, fruit-forward styles.
Regardless of where it's grown, it consistently exhibits cherry flavors with subtle notes of tomato. The grape is found all over Italy with a myriad of tasting styles.
From the delicate floral strawberry aromas of Montefalco Rosso from Umbria to the concentrated tannic wines of Tuscany's famed Brunello di Montalcino, Sangiovese is a true crowd pleaser.
Dominant flavors include red currant, bing cherry, strawberry, sun dried tomatoes, toasted tomatoes, raspberry, plum, mocha, clove, cinnamon, leather, and clay soil.
The distinct styles of Sangiovese wine
Sangiovese wine offers a gorgeous balance of fruit and earth components. Many winemakers debate the better style, but each style offers its own distinct characteristics.
FRUIT-FORWARD SANGIOVESE
A classic example of a fruit-forward Sangiovese: clove-spice, cinnamon, and cherries; less aggressive and has a silkier sensation. Look for New World styles.
RUSTIC & TRADITIONAL SANGIOVESE
Traditional grape production maintains its herbal flavors and high acidity. Grippy tannins (mouth texture) are highlighted with dark chocolate, mocha, and smoky flavors. Hints of herbal on the finish make this a savory and food-friendly wine.
How to Enjoy Sangiovese Wine
Sangiovese Wine Pairing
The best Sangiovese pairing ideas includes roasted and gamey meats, cured sausage, grilled pork, BBQ, herbal stuffed chicken, chicken Parmesan, and hard cheeses.
Practical Tips for Drinking Sangiovese Wine
Glassware: Standard red or tulip-shaped wine glass.
Shelf life: About 5 years, but top expressions from places like Brunello di Montalcino age for decades.
Bottle prices: Average cost is about $20, but top Chianti styles and Brunello di Montalcino can be very expensive.
When is the Right Mood for Sangiovese Wine?
Wine & Cheese
PartyChess
Night
Progressive
Dinner
Pre-Dinner
Drinks
Italian Night
Mindless
Television
SANGIOVESE WINE RECOMMENDATIONS
Looking for recommendations on Sangiovese wines?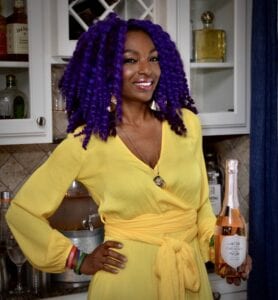 Carpe Travel collaborated with Maia Parish to compile the grape varietal overviews. Maia Parish is an award-winning events producer, sommelier, wine judge, and media consultant. She lives in Denver, Colorado and likes to eat copious amounts of food. You can find her here www.linktr.ee/thewinemistress.