CARPE TRAVEL WINE 101:
GET TO KNOW THE GRAPES
Pinot Grigio ​(pee-noh-gree-joe) is a light-bodied white wine produced in great quantities, particularly in northern Italy. The wines are most commonly described as dry white wines with relatively high acidity. These characteristics are complemented by aromas of lemon, lime, green apple and blossoms.
Dominant flavors can include Lemon, Lime, Tangerine, Yellow Apple, Asian Pear, Peach, Guava, Melon, Nectarine, and Green Mango.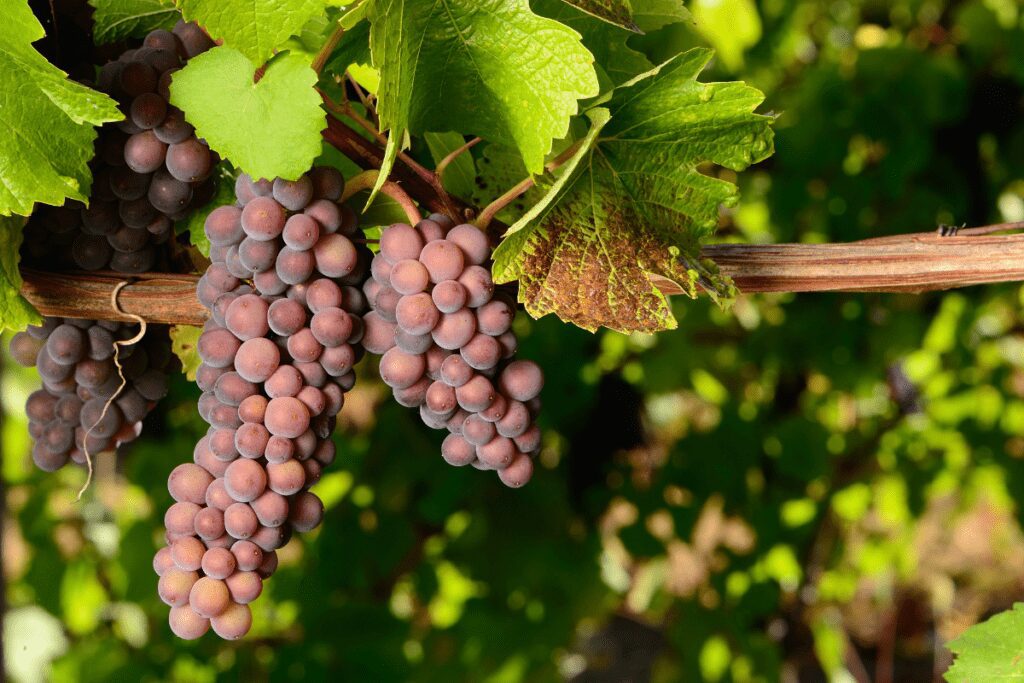 Pinot Grigio wine is mainly fermented in stainless steel tanks to maintain the higher levels of acidity. If the wine is processed in oak barrels it picks up weight (aka body and fullness) and vanilla flavors. This style of Pinot Grigio is typically more expensive and ages longer, albeit that's still a pretty short time frame (2-3 years).
Fun Fact
Pinot Grigio is the Italian name for Pinot Gris, a white mutation of the Pinot grape family. The grape shares its genetic fingerprint with Pinot Noir, Pinot Blanc and several other varieties.
STYLES OF PINOT GRIGIO
MINERALLY & DRY
The most well known Pinot Grigio wine style from the northern parts of Italy showcasing bright citrus notes with some salinity and very little fruit.
FRUITY & DRY
When produced in warmer climates such as the United States and Australia, the wines are fruitier, yet still pretty dry in style.
FRUITY & SWEET
The only place in the world that makes a quality sweeter-style Pinot Grigio is in Alsace, France. The flavors of this region showcase flavors of lemon, stone fruit, and honey. Today, Alsace is one of the only regions in the world making a sweet style of Pinot Gris.
WHERE TO FIND THE Pinot Grigio Grape
Top Pinot Grigio wine producing countries include Italy, United States, Germany, Australia, France, Moldova, and Hungary. More well-known regions include Fruili – Venezia Giulia, Alsace, and Willamette Valley.
Other Names to Look for When Exploring Pinot Grigio Wine
When is the Right Mood for Pinot grigio Wine?
After Church
Wine

Summertime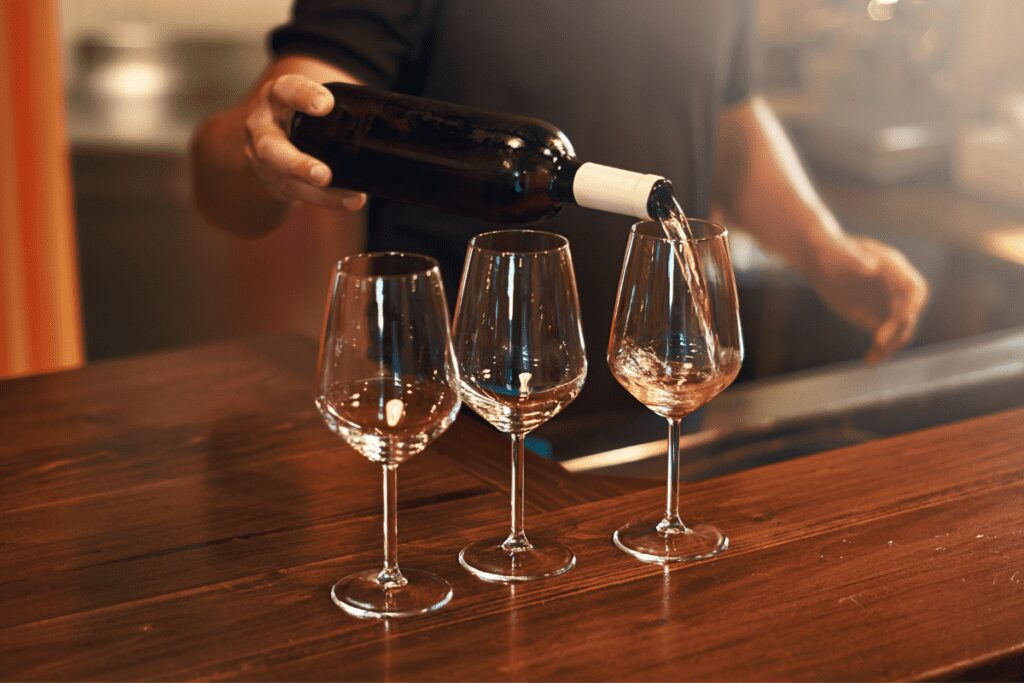 Pinot Grigio food pairing
Food pairings for Pinot Grigio wine can include Goat Cheese, Garlic Lemon Shrimp, Mussels, Clams Casino, Halibut, Cod, Cheese Souffle, Shellfish or a Spinach Salad.
Practical Tips for Pinot Grigio Wine
Glassware: Consume in a white wine glass.
Shelf life: Pinot Grigio Typically has a shelf life of up to two years.
Bottle Prices: The average bottle costs about $15.
Serving Tip: Serve ice cold. It has a shelf life for up to two-years.
Looking for Pinot Grigio recommendations? Suggested sips.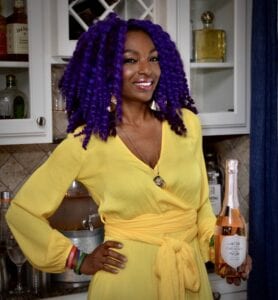 Carpe Travel collaborated with Maia Parish to compile the grape varietal overviews. Maia Parish is an award-winning events producer, sommelier, wine judge, and media consultant. She lives in Denver, Colorado and likes to eat copious amounts of food. You can find her here www.linktr.ee/thewinemistress.