While sipping wine is the obvious reason people visit Napa Valley, there are a lot of things to do that go well beyond the vines. Given we're living in the age of socially distanced activities, being outside has its draws now more than ever. Here are few of our favorite things to do in Napa Valley that are both outside and have nothing to do with wine tasting.
If you're looking for more things to do in Napa Valley, click over to our Napa Valley Wine Country Travel Guide.
Napa River Kayaking
See the city from a new perspective by kayaking along the Napa River, which snakes through beautiful Downtown Napa. Take in breathtaking views of the mountain ranges and valleys, while exploring the nature preserve and oxbow. Experience the wildlife along the river including Snowy Egrets, Great Blue Herons, otters, beavers, fish, deer, rabbits, turtles, beavers and over 58 different species of fish.
TIP: Enjoy Napa Valley offers kayak tours and rentals for all skill levels.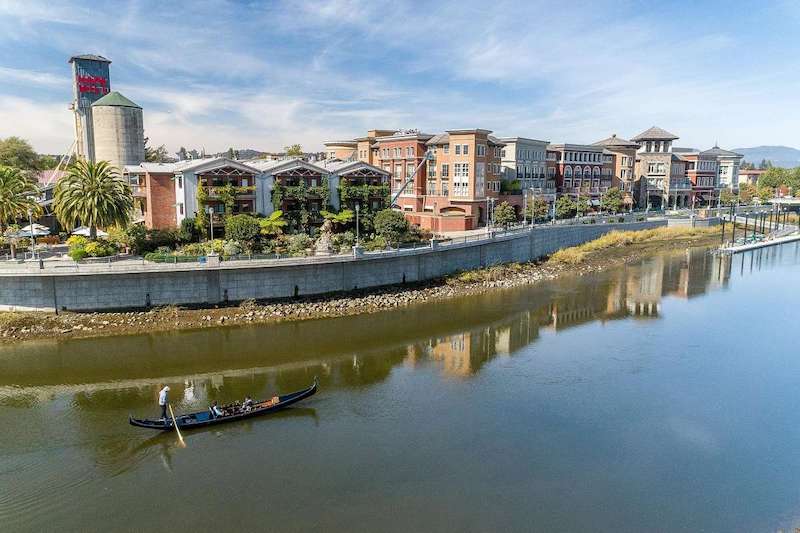 Napa Valley Gondola
Transport yourself to Europe by taking a Venetian gondola ride along the Napa River with Napa Valley Gondola. Gondola sightseeing cruises are perfect for couples or groups up to six passengers. Sip some wine, enjoy Italian serenaded songs and relax. Along the way, the tours offer a basic history of the river and riverfront. The gondolas are hand-made, Venetian bell gondolas that were imported from Venice in 2018.
Bike Rentals
Explore Downtown Napa and beyond on two wheels! Nothing beats cruising along the Napa River and taking in the sights and sounds of nature. Many hotels in Napa Valley offer guests bikes to enjoy during their stay or you can rent one around town from a local shop.
Napa Art Walk
Napa Art Walk is a biennial rotating exhibition of public installation art displayed around Downtown Napa. The 2019-2021 exhibit theme "Sense of Place" has 8 sculptures from 8 artists from the Western U.S. All of the art is outside on the sidewalks of Downtown Napa making it easy to discover or visitors can take a self-guided tour.
Oxbow Riverstage
Oxbow Riverstage is an outdoor festival-style concert venue located in Downtown Napa that kicked off in 2019. (2021 festivals are on but vaccination or negative Covid-19 tests are required.) Oxbow Riverstage features a series of outdoor concerts and events at Oxbow Commons during the summertime months. You can sit back and enjoy the concert or walk around take in the region's craft beers and spirits, local Napa Valley wines, tasting food, art and more.
Take a Hike
The City of Napa is surrounded by rolling hills providing built in hiking trails for all hiking levels. And that's just the city, the entire Napa Valley is filled with even more to explore.
You can enjoy tree-lined paths, lake views and lush hillsides overlooking the San Francisco Bay at Skyline Wilderness Park. The Mt. George Waterfall Trail provides views of billowing waterfalls. This five-mile hike winds along the creek and is a great location to see wildflowers in bloom. If you're traveling with a furry companion, Alston Park's upper part known as Canine Commons is a popular off-leash dog area.
You can explore all the hiking trails in Napa Valley by checking out this hiking trail maps. The hiking app, All Trials will also hook you up with even more trails to sip in throughout the Napa Valley.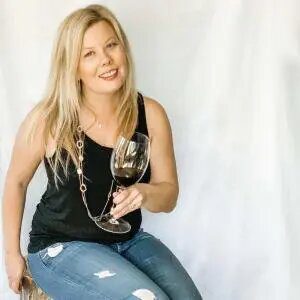 Elaine Schoch (pronounced the German way – Shock) is the editor and founder of Carpe Travel as well as an award-winning travel writer, wine judge, certified by the Wine & Spirit Education Trust (WSET) Level 2 and certified American Wine Expert. She is married to The Husband and has two kids, Princess One and Two – who's interest and knowledge in wine is quite extensive. Not to mention the stamps in their passports.