NoLo Wines to Try This Summer
NoLo beverages are this season's hottest trend. NoLo stands for no or low alcohol by volume (ABV). With many people embracing healthier lifestyles, including a balanced approach to drinking and dining, the NoLo movement has taken off.
Two NoLo wine styles gaining popularity have their roots in ancient, low-intervention winemaking traditions, linking them to the natural wine movement. Piquette and PétNats are light and fruity wines with just enough fizz to make them refreshing. Both are inexpensive wines that are delicious with summer fare or as a relaxing afternoon quencher. But just what is Pét Nat wine and Piquette wine and what are some other NoLo wines to sip this summer?
What is Piquette Wine?
Piquette is a French beverage made from the pomace (grapes, stems, and seeds) left over from the first and often the second pressings of grape juice reserved for wine. Water is added to the pomace and a quick fermentation is encouraged. After a few days, the wine-flavored beverage is strained off the pomace. It gets its fizz because it is bottled during instead of after fermentation. Piquette is bottled with a beer-style crown cap or packaged in cans. Piquette wine dates back several millennia. Greeks and Romans made this style of wine, then called Lora, for peasants and slaves. It is known as Acqua Pazza (crazy wine) and Acquarello in Italy. Just about every wine-producing country has its own version.
Because Piquette is repurposing pomace which is often thrown away, the base material is cheap resulting in an inexpensive, simple, bubbly drink that is perfect for picnics, barbecues, and days spent at the beach. It is just four to nine percent alcohol, similar to beer and hard cider, so it won't leave you feeling dazed. One of the main reasons it has become a popular NoLo beverage.
On 'nights off' I usually just have flavored sparkling water (sad!). I tried some new non-alcoholic wine brands, but it's still not quite hitting the mark for me. That said, I have been really loving a range of Piquette's, some PétNats (not all created equal), and of course, the many wines out there that hover around 12%, including one of my favorite go-tos: Muscadet. I love that these wines don't give me as much of a buzz or the next day's grogs, but they taste delicious.

Master of Wine Ashley Hausman
What is PétNats Wine?
Pétillant naturel, commonly called PétNats, are a type of sparkling wine called méthode ancestrale. Méthode ancestrale wines were first produced in Limoux, France in the 1500s, two centuries before Champagne was invented. Méthode ancestrale captures the bubbles by bottling the wine during instead of after fermentation is complete. PétNats in particular are often left unfiltered and undisgorged (disgorging removes fermentation sediment) leaving the wines a bit murky and funky. Some producers are seeking to clarify their wines producing a palatable style that more people seem to enjoy.
Master of Wine and Master Sommelier, Doug Frost, isn't a fan of PétNat just yet…
…Piquette does not really interest me but the best I've tasted thus far is from Chrysalis in Virginia.

Master of Wine and Master Sommelier, Doug Frost
More Naturally Low-Alcohol Wine Choices
Portuguese Vinho Verde has a lower ABV around seven to nine percent. Vinho Verde is a slightly effervescent wine with bright acidity and floral fruity notes that is perfect for cooling off on hot summer afternoons. Try Vinho Verde in red, white, or rosé. Vinho Verde means green wine because it is consumed within a matter of months after it is produced. It pairs perfectly with seafood-dominant Portuguese cuisine.
Italian Brachetto d'Acqui and Moscato d'Asti are naturally low in alcohol and effervescent just like Vinho Verde. Brachetto is a lush red bubbly with notes of raspberry and strawberry that is excellent with salty salumi and sheep or goat cheeses like Pecorino Romano and Parmesan. True Italian Moscato tastes just like peaches and cream. Both have low ABV's around five to eight percent.
Getariako Txakolina is a tangy lemon-lime scented spritzy wine from the Basque Country in northern Spain where it has been produced the same way for centuries. Txakolina can also be found in red, white, and rosé, and is one of the most food friendly wines around. Txakolina stands up to seafood and the aromatic flavors of Basque and Spanish cuisine. It is fantastic with Asian, Indian, and Mexican food.
The low-alcohol wines I have enjoyed most have been (German) Rieslings. They are naturally low in alcohol, typically 12% or under, and with great acid and a touch of sugar.

Master Sommelier Carlton McCoy, of CNN's Nomad television series fame.
Low-alcohol still wine choices think New Zealand Sauvignon Blancs, which are often 12 percent ABV or lower, German Rieslings that range from 8.5 percent to 12 percent ABV, and French Rosés are known for being lower in alcohol, although many are inching up above 12 percent these days. Pinot Nero from Northern Italy, Grüner Veltliner from Austria, and some wines from Galicia, Spain are also lower in alcohol. Champagne and most sparkling wines are naturally low in alcohol too, and some of the best food wines available.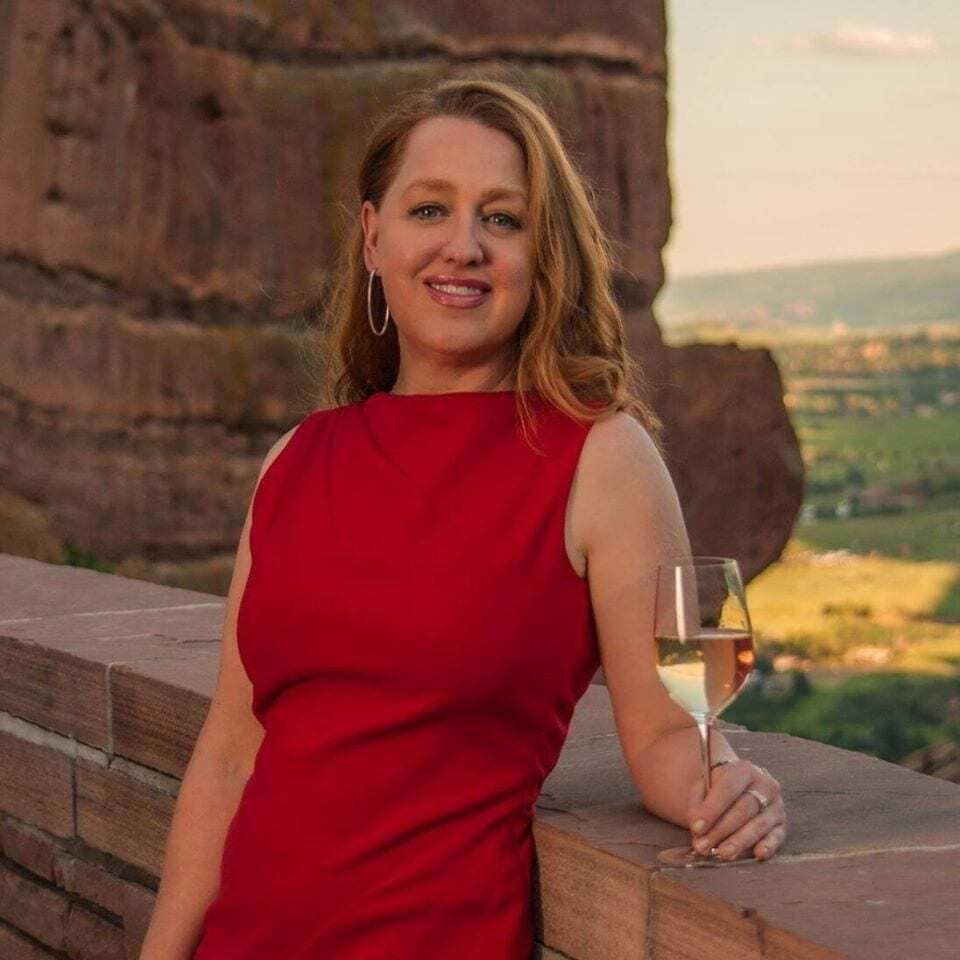 Simone FM Spinner is a wine writer, consultant, judge, speaker, and published author. She is a certified sommelier with 13 advanced wine certifications, a bachelor's and master's degree in wine studies, and is pursuing her doctorate researching wine, climate change, and legacy. She is the Women of the Vine & Spirits 2020 WSET Diploma scholar.