It was love at first sip…
When Clos Pegase Winery opened in Calistoga in 1987, it captured the attention of the international wine world with a masterpiece design by renowned architect Michael Graves. The winery was essentially designed as a temple for wine… And after visiting Clos Pegase earlier this year, I admit it felt like a place to worship wine with the wine itself paying homage to Dionysus, the Greek god of wine.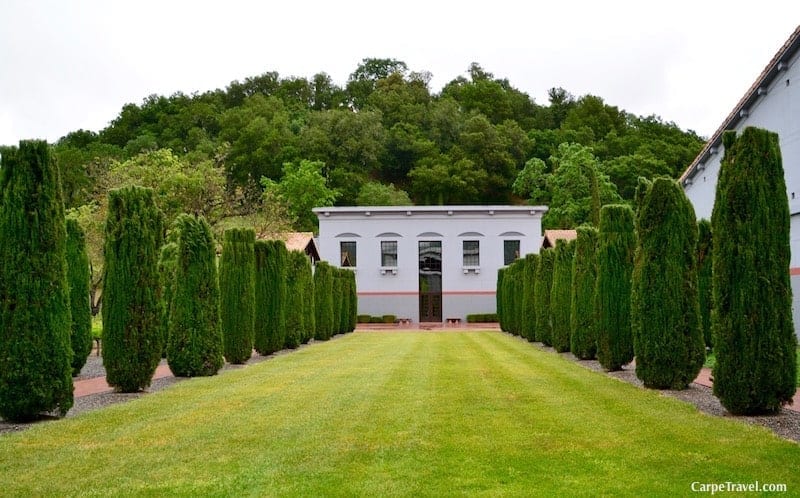 The founder of Clos Pegase Winery, Jan Shrem blessed the winery with it's name given his passion for Greek mythology and French wine culture. Clos, a French term for enclosure, signified his desire to make wine from estate-grown fruit, while Pegase is French for Pegasus, the famous winged horse in Greek mythology. The legend of Pegasus has it that the winged horse slashed his hoof on the ground and created a sacred spring, which watered the vineyards of Dionysus, the Greek god of wine.
Earlier this year I had the opportunity to visit this "wine temple" which specializes in producing Cabernet Sauvignon, Chardonnay, Pinot Noir and Merlot. I was taken aback by the extensive art collection…and the wine. Each bottle we tasted was bold and beautiful, perfectly paired with its artistic surroundings. During our private cellar tasting, which I soooo recommend you do, I learned the winemaker for the 2016 vintage would be new. What?!?! I had just fallen in love at first sip with these wines and now things were going to change????
Actually, a lot has been changing at Clos Pegase over the last few years. New owners. New labels. And now a new winemaker. While I try to look at change as a good thing, I do tend to struggle with it…so as not to loose my new found love, I asked the new Clos Pegase winemaker, Robin Akhurst, to take part in my Interview with a Winemaker series. After getting the skinny on his background and winemaking philosophy I'm excited to check out the 2016 vintages Clos Pegase releases. I hope you will be too. Cheers!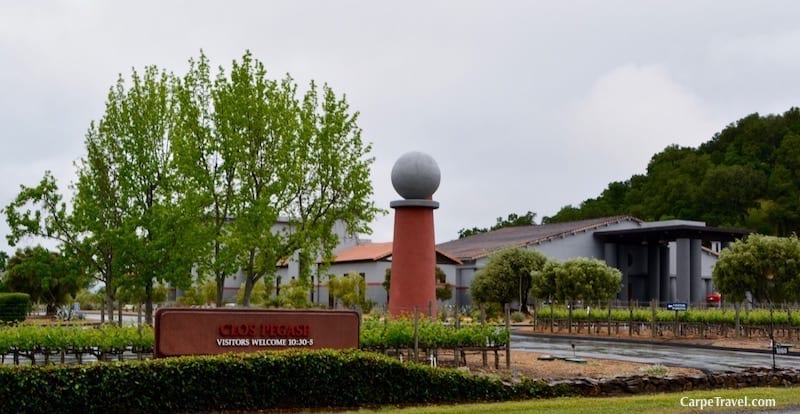 Robin Akhurst Clos Pegase Winery
What is your background as a winemaker?
I began the journey working as a sommelier back in Edinburgh, before deciding to spend a harvest down in Provence, working both in the vineyard and winery. That harvest was a great experience for me, and I returned to London to work as wine merchant, specializing in sourcing independent wines mainly from Italy and France. It was here that I developed my palate and gained familiarity with the classic wine regions of the world. I was so inspired by this experience that I decided to immerse myself more fully in the business by pursuing the creative side of winemaking and pursuing more formal training.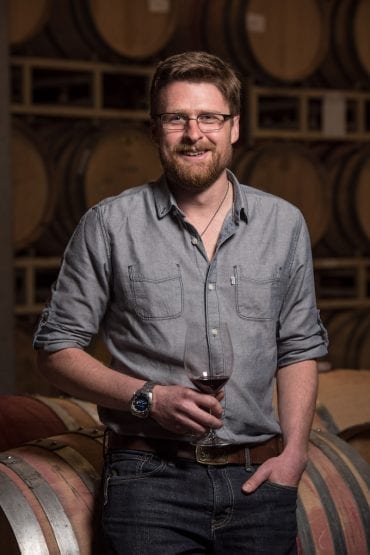 In early 2015 I was offered the job of winemaker at Swanson Vineyards, which allowed me to work closely with Chris Phelps as he transitioned into a consultant role. Following the acquisition of Swanson Vineyards by Vintage Wine Estates I was brought over to head up the winemaking team for both Clos Pegase and Swanson Vineyards.
My fiancé and I moved to New Zealand, where I obtained my post graduate degree in Viticulture and Enology at Lincoln University, Christchurch. After graduation I set my sights on gaining as much hands on experience as possible, making sure that each harvest I was working with industry leaders in each region. I spent time in Burgundy working for Domaine Leflaive, Barossa Valley with Two Hands Wines and on Howell Mountain in Napa Valley with Thomas Brown at Outpost Wines. I was careful to include experience in a cross section of the industry, from making wine at 16,000 ton facility in Marlborough New Zealand to 100 ton family run winery in the Languedoc, France.
After the 2009 harvest at Outpost I was fortunate enough to be offered a permanent position as winemaker and production manager at Envy Wines in Calistoga, which was in the process of converting to a boutique high-end custom crush winery. Although hard work, my four years there allowed me to work alongside some brilliant winemakers including, Mike Smith of Carter Cellars, Francoise Peshon formerly of Araujo, Vince Tofanelli of Tofanelli Vineyard and Kirk and Nils Venge of Venge Vineyards.
I like to think that change is a good thing and it seems a lot has been changing at Clos Pegase Winery over the last few years. New owners. New labels. New winemaker. This harvest – 2016 – will be your first with the winery. How do you plan to incorporate your winemaking style into the wines at Clos Pegase?
The winemaking is only a part of the overall equation, the estate vineyards will be staying the same, which is important as that's where the major influences of soil, aspect, micro climate and farming all play a role in determining what you have to work with. My job is to capture those qualities, unique to each site, and make character driven, complex and balanced wines. Most of the time that involves doing as little as possible to the wines. As long as you can prevent oxidation, microbial spoilage and ensure a temperature and humidity safe space to mature the wines then you should be ok; the caves at Clos Pegase are excellent for this.
That doesn't guarantee that you won't have to ever take remedial action, you have to remember wine is a living product and much as we like to think we have a 100% control over it, in reality we don't.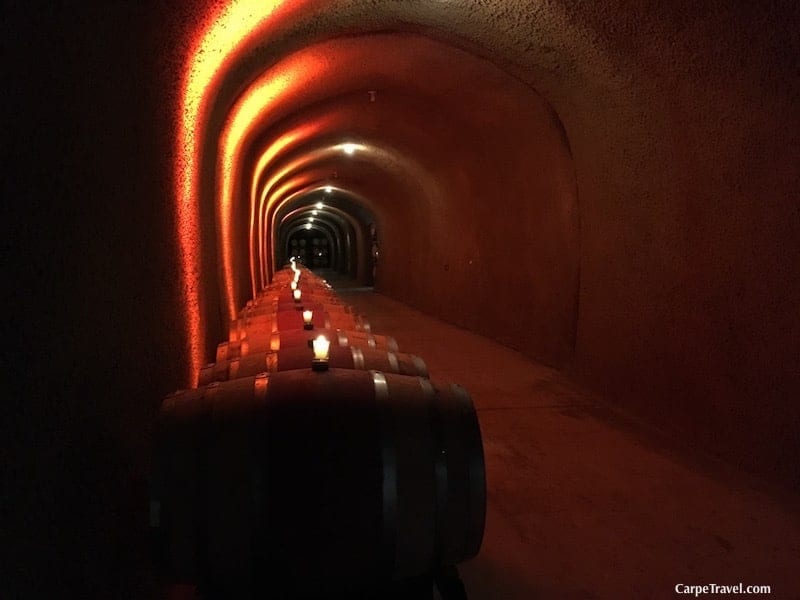 I love how you went from a sommelier to a winemaker. Can you share a little about the transition – how you made the shift, was it easy, and why you wanted to make the change.
So, it definitely didn't happen overnight. Getting the wine to the customer's table, opening the bottle and pouring the wine is the end point in a complex supply chain operated by thousands of people that can start from vines planted on a small parcel of land on a remote hilltop in Italy. That I always find fascinating. So I moved from one end of this supply chain to the other.
As a sommelier my goal was to learn about wine as much as possible, from the customer and wine buyers perspective. I never wavered from wanting to end up as a winemaker, I just recognized that as a winemaker it would better serve me to have a broad understanding of the "wine industry" of which I am a part.
What is your winemaking philosophy?
It's pretty simple: Don't mess up the goodness the vineyards give you.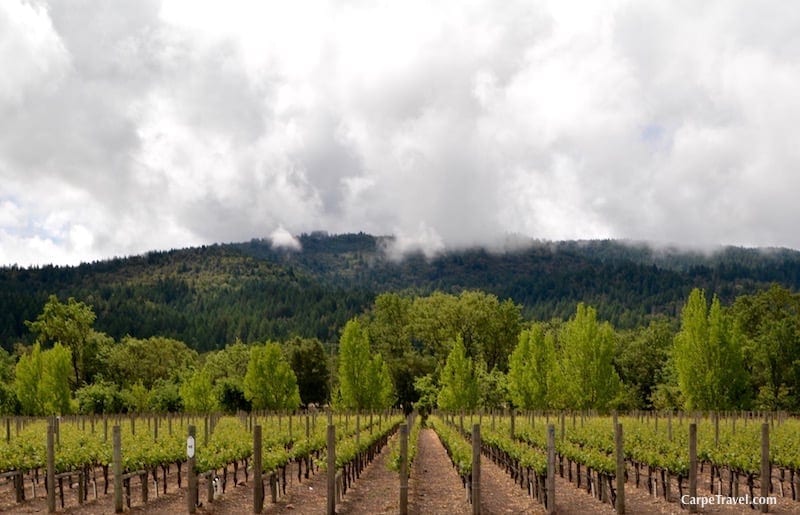 What would you hope people say about your wine?
If they say my wines helped them enjoy life then I would be humbled.
How does your approach differ from other winemakers in Napa Valley?
(laughing) That's my own secret.
Tell us about the wines produced at Clos Pegase Winery…
The focus at Clos Pegase is on wines that are harmonious in every way and express the terroir of the estate vineyard where the grapes were grown. Clos Pegase Winery specializes in Cabernet Sauvignon, Chardonnay, Pinot Noir and Merlot. The winery is renowned for making wines that come from grapes grown exclusively in our 450 acres of estate vineyards in some of Napa Valley's premier growing regions. This important factor determines wine quality, as Clos Pegase has complete control over the grape growing process and can farm its vineyards exactly to our winemaking specifications.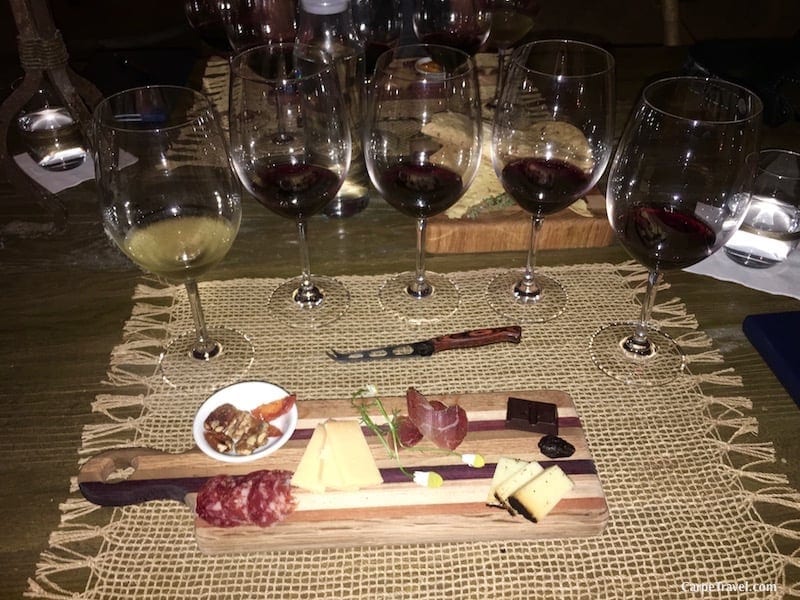 When people visit Napa Valley, what are the top three things you think they should do/go/see?
Aside from visiting wineries……..
When did you fall in love with wine? Do you remember the wine that was "the one" that started it all? Is there a story behind it?
I fell in love with wine after a brief affair with cheap spirits and mass produced beer. I do remember "the one," a Chilean Cabernet Sauvignon of the 2000 vintage, from a producer that you can probably pick up for $10-$15 on most supermarket shelves.
Are there any memories / lessons you learned in your training as a winemaker that have stuck with you?

1)Avoid "knee-jerk" reactions.
2)Take your time to consider if what you are doing is going to have an end positive effect on the wine.
3)Never underestimate anyone.
What resources would you reference for people who want to learn about wine? From a novice to more advanced.
For a novice;
More advanced;
Advanced;
What are some of the misconceptions/phrases you hear from people regarding wine that are simply not true (or drive you crazy)?
After working in a wine shop you hear a lot…………………….
Me: "Can I help you?"
Customer: "Yes, I'm looking for a white wine, but I don't like Chardonnay."
Me: "What do you like?"
Customer: "I love Chablis."
I think within the industry the debate surrounding alcohol levels seems to have run its course, concluding that balance and complexity in wine is more important than %alc.
Have you visited Clos Pegase Winery? Want to? The tasting room is open daily from 10:30am to 5pm for a variety of tasting experiences. I personally recommend you do Connoisseur Cave Tour & Tasting it's the ultimate way to experience Clos Pegase, with an all inclusive tour, tasting and charcuterie pairing. This tasting does require you to make a reservation.
Have you visited or tried Clos Pegase wine?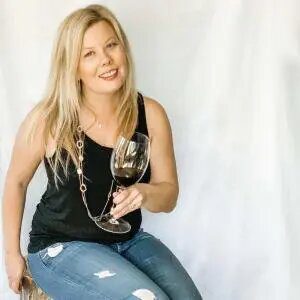 Elaine Schoch (pronounced the German way – Shock) is the editor and founder of Carpe Travel as well as an award-winning travel writer, wine judge, certified by the Wine & Spirit Education Trust (WSET) Level 2 and certified American Wine Expert. She is married to The Husband and has two kids, Princess One and Two – who's interest and knowledge in wine is quite extensive. Not to mention the stamps in their passports.
Save
Save
Save
Save
Save
Save
Save
Save
Save
Save
Save
Save