TRAVEL NOTICE: If you decide to travel, please check the status of the places you are visiting. Given the current climate, many states have restrictions in place. Stay safe!
With its small farms and neighborhood feel, a day in Coombsville is like a nature hike with wine.
By: Christina Mueller
With 30 miles and 16 AVAs stretched north to south along Highway 29, its main artery, Napa Valley is not easy to capture in a mere 48 hours. Coombsville, a relatively compact AVA at Napa's southern end, is not as well-known as its neighbors to the north but spending a weekend within its borders guarantees a more relaxed Napa weekend. Sipping in Coombsville wineries gives you a lot more time to savore Napa's unique charms.
American Viticultural Areas (AVA) are designated wine grape-growing region in the United States distinguishable by geographic features, with boundaries defined by the Alcohol and Tobacco Tax and Trade Bureau (TTB).
Coombsville's dense geographic area­–downtown Napa hems it in to the northwest and American Canyon to the south– is more intimate than Yountville or Calistoga, and the slower pace of development here means a mellower vibe all around. With its small farms and neighborhood feel, think of a day in Coombsville as a nature hike with wine.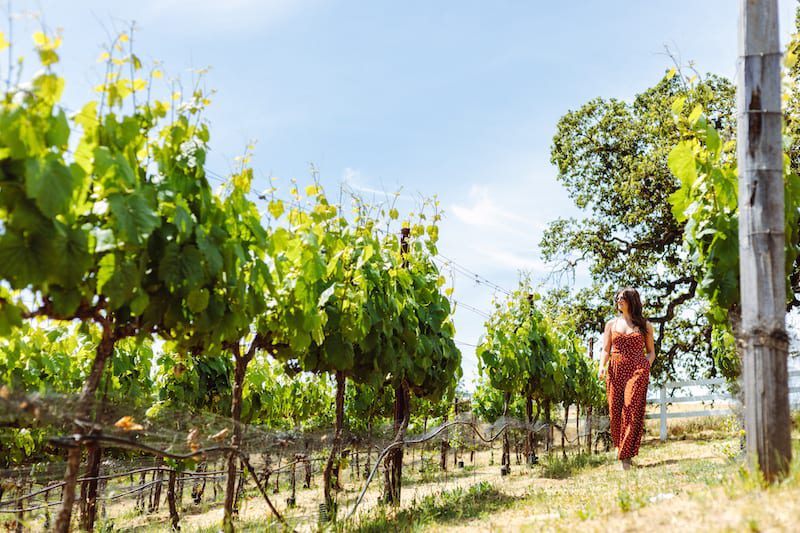 The Coombsville AVA became the 16th sub-appellation of the larger Napa Valley AVA in 2016. The area takes its name from Nathan Coombs, who purchased the land from Nicholas Higuera's Rancho Entre Napa, an 1836 Mexican land grant. It was out this parcel that Coombs created the city of Napa in 1847. – source
Day One: Sipping in Coombsville Wineries
After a light breakfast at Monday Bakery in downtown Napa (the Kouign Amann with a cup of locally-roasted Ohm Coffee is a must), begin any visit to the region named for Napa's founder by stepping back in time at Ackerman Family Vineyards. Sourced entirely from grapes grown in the Coombsville region, the super-Tuscan, Sauvignon Blanc and Cabernet Sauvignon of this famed house aptly represent the varietals and flavors of the AVA.
Tastings, held at the family's restored 1888 Victorian a few blocks from downtown Napa, include a house tour. The soaring ceilings, inlaid glasswork and period furniture serve as a reminder of Napa's relative "New World" youth while the more modern tasting room in the backyard opens onto a private courtyard.
Walk a few blocks back to downtown Napa for lunch overlooking the Napa River at Avow. Helmed by chef Michael Williams, the restaurant's elevated comfort food menu includes a burger with raclette cheese and bone marrow aioli, falafel gyro and salmon BLT and swoon-worthy cocktails like the aptly named Carneros Fog.
Hop in the car – with your DD or private driver – and head east to explore Coombsville's northern reaches. First stop: Oxbow Market. Packed with boutique distillers, cafes, and restaurants, it is a one-stop shop to grab provisions for a picnic, slurp up a few oysters with a glass of bubbly, or pick up a few cupcakes for a sweet treat.
Due east from Oxbow lies Shadybrook Estate with an expansive patio suitable for socially-distanced tastings throughout the year. Horse lovers take note: the property incorporates the former Rapp Quarter Horse Ranch and vineyard tours by horseback (or by foot) are followed by a tasting of wines sourced from the vineyards you recently passed through.
For dinner, The Grove at Copia embraces the chill Coombsville vibe. The onsite restaurant at this branch of the Culinary Institute of America has views overlooking Copia's edible gardens and prix fixe, family-style meals prepared by the school's many, many chefs.
Day Two: Coombsville Sipping in Coombsville Wineries
Sleep over at Meritage Resort and Spa, the only resort currently located within the Coombsville AVA. It would be easy to spend an entire day on-property: the spa is built into a former wine cave, Trinitas Cellars has a tasting room right next to this family-friendly resort and the property's restaurant, Oak & Hay, serves up a fresh yet approachable menu of familiar Italian fare with local style (pizza with mozzarella di bufala and honey, spaghetti with house made Calabrese sausage, brussels sprouts with maple agrodolce) on the covered patio overlooking the pool and the vineyards beyond.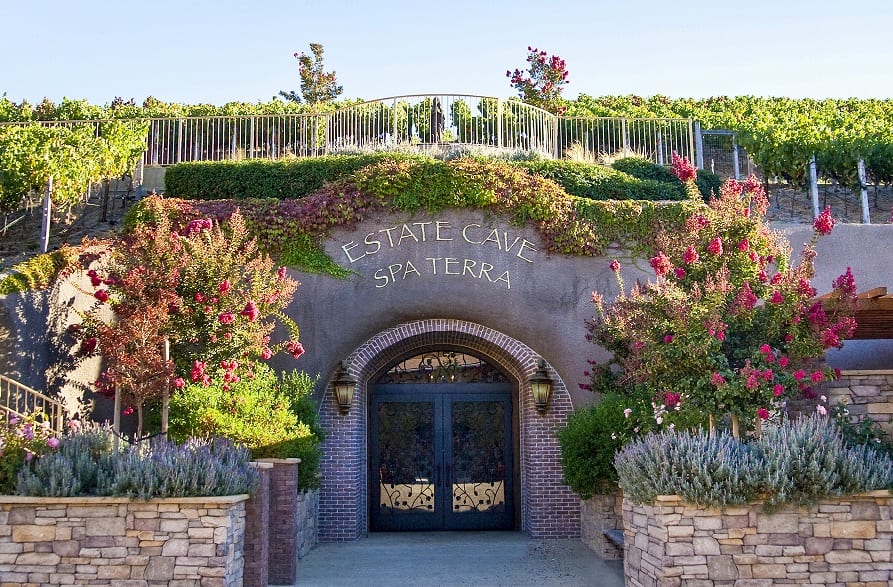 But greater Coombsville beckons. Head north to Palmaz Vineyards. A fine old estate originally built by one of Napa's founders, Henry Hagan, the property's buildings were resurrected by the Palmaz family who have roots in Argentina. It follows, then, to try the family's homage to their Argentinian fatherland, Brasas. It's a blend of Cabernet Sauvignon and Malbec and is perfect to savor on their broad terrace. A paired tasting of six wines and small bites includes the 2015 Louise Riesling and chicken salad and the 2015 Palmaz Cabernet Sauivgnon with Wagyu beef and arugula towers.
For lunch, drop down the hill to Stone Brewing. Situated inside the historic Borreo Building across the river from downtown Napa, the restaurant features barbecue plates and platters, heaped as high as you can stand. For a change of pace, pair a pulled pork sandwich or a whole smoked chicken with an IPA brewed onsite.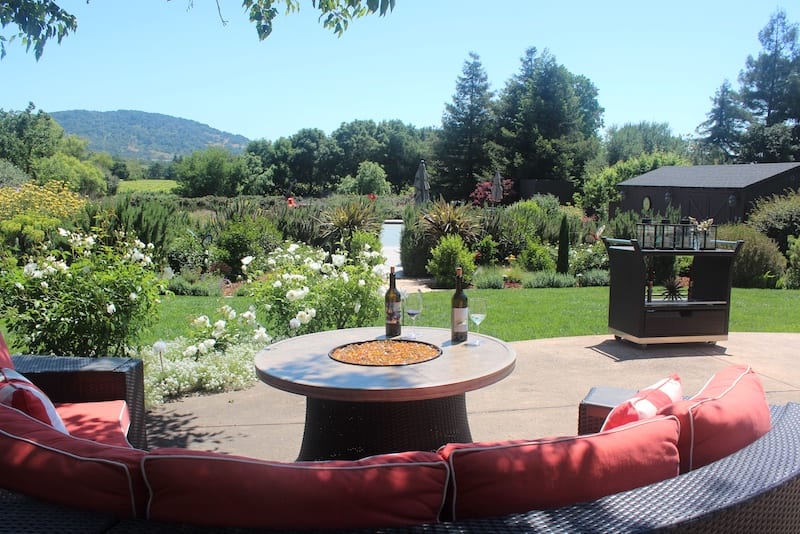 Make sure to allow at least two hours for each of the guided tastings at a few of the smaller vineyards in Coombsville. The vineyard dog, Maggie, is on hand to greet guests with appointments to Localism. Recognized for their Coombsville-sourced Cabernet Sauvignon, Localism produces small lots of Sauvignon Blanc and an eponymous blended white. Italics, too, hosts visitors by appointment only. Guests can sip on the terrace but sipping wines while walking amongst the vines is just about as "Napa Valley" as it gets.
Sip in More of Napa Valley Wine Country