From its northern tip in Sussex County to its southern tip in Cape May, New Jersey's landscape is dotted with wineries producing quality wines. The state may be small, but the terroir varies from north to south. Wineries in the various regions know what works well for them. The state has hit its stride, and anyone who appreciates good wine – wherever it's made – will want to visit New Jersey wine country.
Concentrations of New Jersey wineries exist around three of the state's AVAs. In Cape May in the south by the ocean, in Hammonton in the agricultural south, and in Hunterdon and Warren counties along the Delaware River in the western part of the state, it's easy to travel from winery to winery.
Outside of those regions there are additional New Jersey wineries worth seeking out, and new wineries open to the public frequently.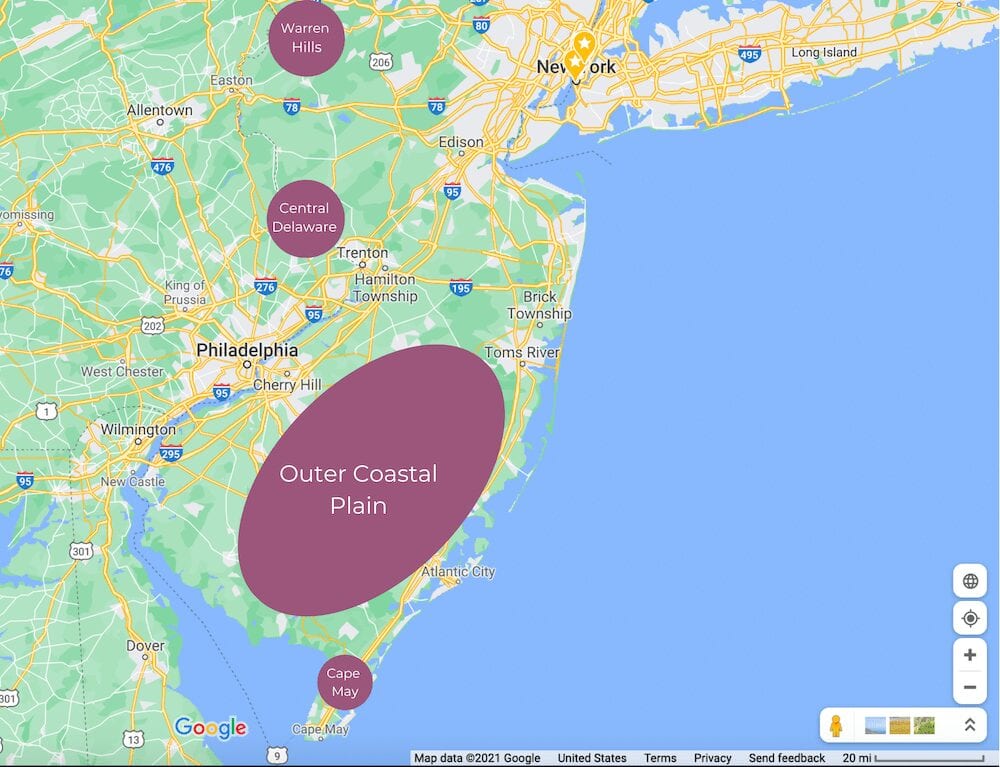 New Jersey Wine Regions
Warren Hills AVA
The Warren Hills AVA in Warren County is close to the Delaware River where the vineyards thrive in glacial and limestone soils. The valleys and waterways in the region create the day and night temperature swings that are beneficial to grapes.
There are five wineries within the AVA including Alba Vineyards that produces fine wines such as Pinot Noir, Chardonnay, Cabernet Franc, and Riesling and Villa Millagro known for its Chardonnay and Bordeaux-style red blends from Cabernet Sauvignon, Merlot and Cabernet Franc.
Huntington County, across the border from the Warren Hills AVA, is home to several must-visit New Jersey wineries, too. Wineries in the county like Beneduce Vineyards and Mount Salem are finding success with Austrian varieties such as Blaufrankisch and Riesling.
New Jersey is home to 50+ wineries and four federally recognized AVA, but one of them – the Central Delaware Valley AVA – doesn't contain any New Jersey wineries. The AVA crosses over into Pennsylvania where it does contain wineries.
Outer Coast Plain AVA
The Outer Coastal Plain AVA covers 2.25 million acres in the Southeastern part of the state. Influenced by the maritime climate created by the Atlantic Ocean and the Delaware Bay, more than 20 New Jersey wineries and commercial vineyards can be found in this relatively flat AVA. Because it's so large, the region's soils vary throughout. The wineries closest to the ocean are on primarily sandy loam soil. Wineries closer inland plant vines in soils that contain gravel and clay.
This variation makes it possible for the OCP's vineyards to grow over 50 grape varieties. Cabernet Sauvignon, Chardonnay, Cabernet Franc, Merlot and Chambourcin make up 40 percent of what's grown.
Wine lovers travel to the OCP to visit wineries such as William Heritage Winery in Mullica Hill, known for vinifying impressive sparkling wines, reds and whites, and also for producing well-made bottles of trending wines like Pet-Nats and cider/wine hybrids. Near Hammonton, Sharrott Winery makes award-winning Merlot that can be enjoyed with small plates and flatbreads that come out of their on-site kitchen.
Keep an eye out for Coeur d'Est at several the wineries in the region, a wine bottled by several of the wineries. This dry, red blend can only be made by wineries in the OCP and highlights the quality wine grapes grown in the region.
Top 15 Grape Varieties in New Jersey

There are over 85 varieties of grapes growing in New Jersey, the following are the most widely grown.
White Wine in New Jersey
Albarino
Chardonnay
Pinot Grigio
Riesling
Traminette
Vidal Blanc
Viognier 
Red Wine in New Jersey
Blaufrankisch
Cabernet Franc
Cabernet Sauvignon
Chambourcin
Merlot
Pinot Noir
Petit Verdot
Cape May Peninsula AVA
Cape May is a charming Victorian beach destination, and the Cape May Peninsula AVA is a sub-region of the OCP. The Peninsula's cross breezes create a variation in terroir, including an extended growing season.
Seven wineries exist within the Cape May Peninsula where vacationers can buy rosés for sipping beach side. Some of the wineries in the region focus on Italian varieties. Turdo Vineyards specializes in Italian grapes such Barbera, Sangiovese and makes a Super Tuscan-style blend. Natali Vineyards gets a little more global with its grape varieties but it produces Trebbiano and Nebbiolo.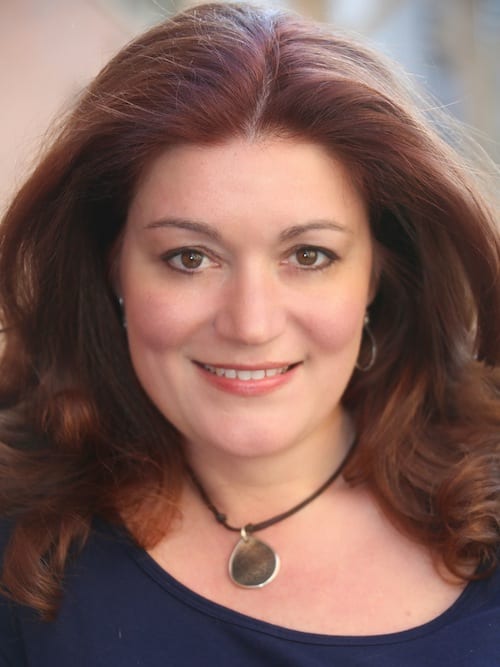 Robin Shreeves is a drinks journalist and lifestyle features writer. Her wine writing has appeared in dozens of print and online publications including Wine Enthusiast, VinePair, Courier Post, Spirited magazine, Edible Philly, Edible Jersey, USA Today, and Drink Philly. A champion of wines from the mid-Atlantic region, she co-hosts an East Coast Wine chat on the Clubhouse app Sunday nights at 7pm. Her writer's website Wine & Wonder has a weekly roundup of East Coast Wine News posted each Monday.