Like most states in the U.S., New Jersey produced wine before Prohibition shut down most of the wineries in the country. After Prohibition it took over half a century for the state to become a wine destination. Hampered by a post-Prohibition law that permitted only one winery per million residents, a Farm Winery Act was put into place in 1981 FINALLY allowing for more wineries.
There are now over 50 New Jersey wineries and that number continues to grow each year.
The major wine growing regions that have emerged in the state include Warren County/Hunterdon County in the north, Hammonton in the south, and Cape May at the southernmost tip of the state, although there are quality wineries outside of the each of those regions. Learn more about the New Jersey wine regions.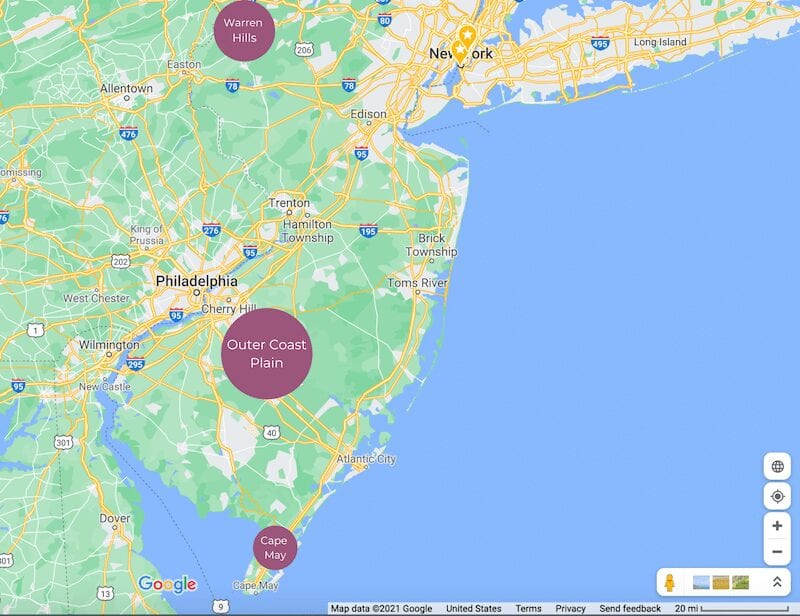 Key players in the state include the five wineries in the Winemaker's Co-op: Unionville Vineyards, Beneduce Vineyards, Working Dog Winery, William Heritage Winery, and Hawk Haven Winery.
These wineries are scattered throughout the state and are dedicated to promoting and encouraging fine wine making in New Jersey. Twice a year – once in the spring and once in the fall – the Co-op holds a tasting that showcases the members' wines made from state vinifera. Anyone who wants to see the quality that's possible in the state should attend one of these tastings.
And, while many of the New Jersey wineries focus on and produce quality wine, two others that stand out are Alba Vineyard in Milford that crafts premium wines and Amalthea Cellars in Atco bringing Bordeaux-inspired wine making to the Garden State.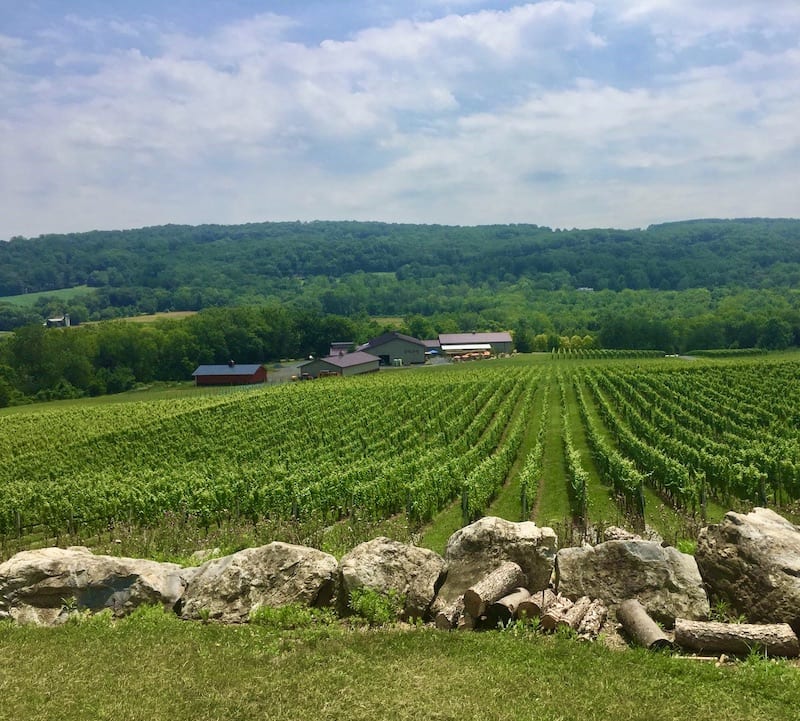 Things Every Wine Lover Should Know about New Jersey Wine Country
According to the New Jersey Wine Association, "NJ's watershed moment arrived in June of 2012, when a blind taste test between 10 NJ wines and French wines-5 from Burgundy and 5 from Bordeaux resulted in essentially a tie. The takeaway was that there was no significant difference between a NJ red blend and a first growth Bordeaux; a NJ Chardonnay and a premier cru Burgundy."
New Jersey has about 2,000 acres of farmland dedicated to growing wine grapes, and that is steadily increasing.
There are over 85 varieties of grapes growing in the state.
New Jersey has four AVAs, but one of them – the Central Delaware Valley AVA – doesn't contain any NJ commercial wineries. The AVA crosses over into Pennsylvania where it does contain wineries.
The Garden State Wine Growers Association gives away a trip each year through a random drawing of completed Passports that prove every winery in the Passport has been visited.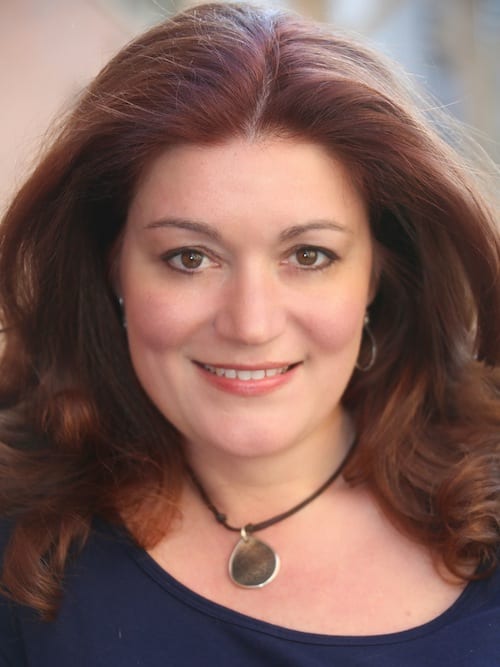 Robin Shreeves is a drinks journalist and lifestyle features writer. Her wine writing has appeared in dozens of print and online publications including Wine Enthusiast, VinePair, Courier Post, Spirited magazine, Edible Philly, Edible Jersey, USA Today, and Drink Philly. A champion of wines from the mid-Atlantic region, she co-hosts an East Coast Wine chat on the Clubhouse app Sunday nights at 7pm. Her writer's website Wine & Wonder has a weekly roundup of East Coast Wine News posted each Monday.