Written in Partnership with Hotels.com.
Miami. Endless beaches. Sunny weather. Glitz and glamor. All paired with a delicious Cuban sandwich. Yes, please!
As travel begins to slooowly ease back we're busy building out our wine travel guides for the United States, including Florida. Remember, EVERY one of our 50 states produces wine, which brings us to one of Florida's main destination – Miami. I've teamed up with Hotels.com to share some of our favorite things to do in Miami, including wine tasting.
Wine Tasting in Miami at a Winery
It may be a surprise to know that Florida does have some pretty spectacular vineyards, one of which happens to be close to Miami. Schnebly Redland's Winery is not only one of Florida's top wineries, but in 2016 it was named as one of the 'Top 18 Wineries in the U.S.' Less than 35 miles from downtown Miami, it offers tours and a tasting room together with a brewery and restaurant.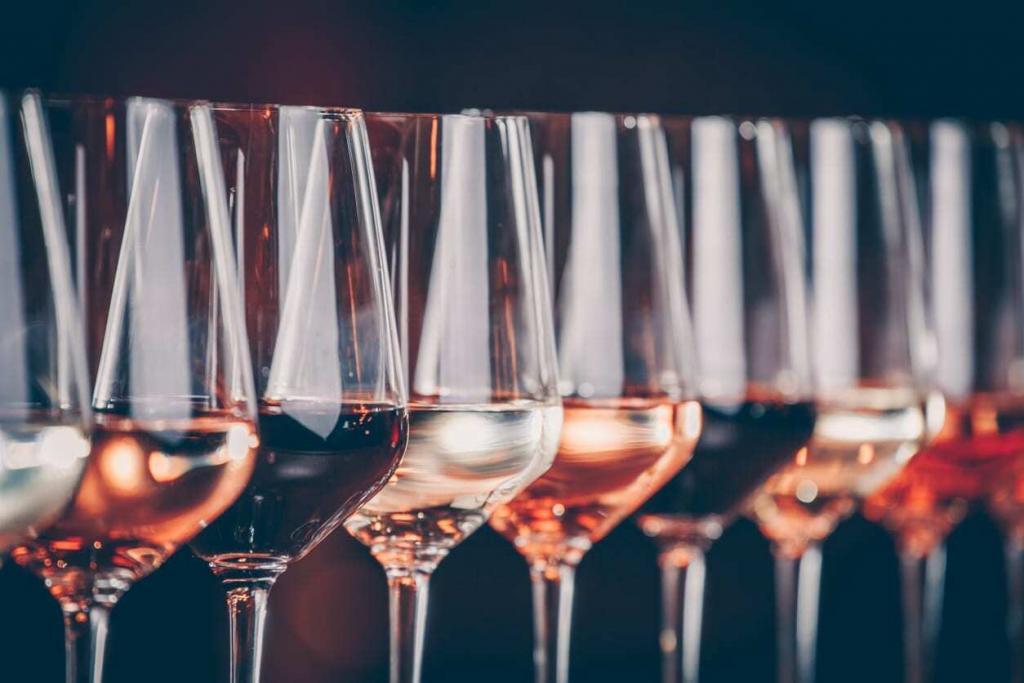 Wine Tasting in Miami at Wine Bars
If you want to stick to more of the downtown Miami scene, the city has several wine bars to sip. A few favs, Happy Wine Miami in Calle Ocho offers 1000+ wine labels, live music and signature tapas. Abaco Wines in the Miami Design District is another spot for great wine tasting in Miami. Check their schedule for their upcoming wine events – outside of the typical wine tastings you can sip in. Bottega del Vino in the Luna Park food hall is a crazy big wine shop that offers free tastings on Friday's. You can step it up a notch and go all Napa Valley and set up a private wine tasting as well. (Call to check for availability as private wine tastings haven't been open due to COVID.)
South Beach Food and Wine Festival
Because we can't get enough wine I totally suggest you sip in the South Beach Food and Wine Festival. There will be a 2021 festival (as of now) so go and sip in the wine and all the amazing food and activities. If you're worried about social distancing, the event will have limited capacity and everyone attending will be required to show proof of vaccination or a negative COVID test.
Ok, so now let's get into other things to do in Miami besides wine tasting…because there is a lot.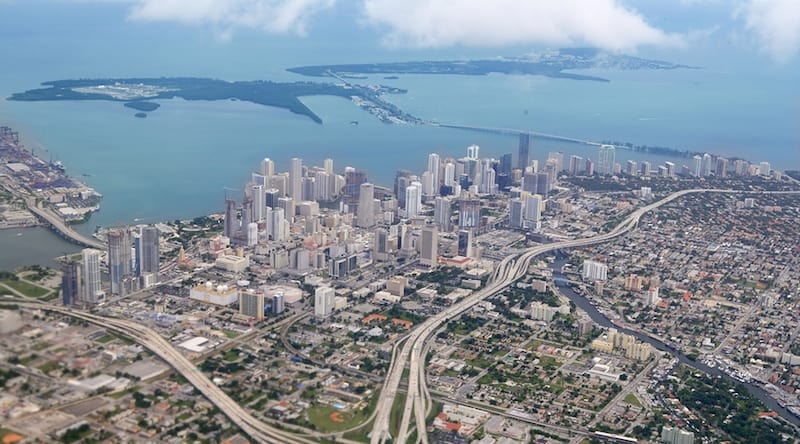 Enjoy Beach Life at Miami Beach
It would be careless of me not to mention the beautiful Miami Beach. After all, it's the image I think of when I think of this area of Florida. And, as everyone says, Miami Beach is the best of its kind; so much so that it's become a bit of a legend!
Technically, the beach is located on an island outside of the Miami municipality, but the locals have claimed it for themselves. You must at least pay a visit to this iconic stretch of sand if you're in the area, but it's worth it.
Delight in the Art Deco District
No visit to Miami Beach would be complete without a tour of the Art Deco District. In fact, it's hard to miss as the pastel painted buildings stretching out along the shoreline on Ocean Drive.
Originally built in the 1930s, the buildings have been beautifully restored and offer plenty of opportunities to stop for a leisurely meal or drink during the day. However, with their neon signs and pretty canopied terraces, the Art Deco District truly comes alive after dark so be sure not to miss out.
Explore Jungle Island
One of the most popular attractions in Miami, Jungle Island is located on Watson Island just minutes away from South Beach and Downtown Miami. When it opened over 80 years ago, the Jungle was originally known as Parrot Jungle and was so popular with visitors that it even played host to Winston Churchill in 1946, soon after the end of the Second World War.
Its attraction comes down to a mix of interactive experiences and shows combined with the natural beauty of Miami's tropical landscape. There's a jungle full of animals from around the globe, including rare twin orangutans and with activities such as SuperFlight, The Escape Room and Adventure Bay, there's something for everyone at Jungle Island.
It's no wonder it's the top of the list when it comes to things to do in Miami.
Browse Bayside Marketplace
Bayside Marketplace is THE place to go for shops, cafes, restaurants and bars. Located along the waterfront, there are well-known chain stores, specialty shops, independent boutiques and tourist shops that will appeal to all budgets and tastes. The live music and entertainers and, of course, views of the bay will appease even those jaded non-shoppers.
Get a Taste of Cuba in Little Havana
Head down to Little Havana for a taste of Cuba. As its name suggests, Little Havana has a unique cultural flavor and enables visitors to experience a little of the Cuban way of life. The area has a number of open-air social areas where residents and visitors gather to enjoy traditional Latin music, study the influential Cuban figures that are the subject of the plentiful street art and enjoy Latin food in the many restaurants and specialty food shops.
The heart of the area is Calle Ocho and it's where most of the activity happens; however, you'll also find much to discover in the surrounding streets so don't be afraid to step off the beaten track.
(Remember all that wine tasting I mentioned earlier, Happy Wine Miami is in Little Havana so go sip it in!)
Take a Stroll Through The Vizcaya Museum and Gardens
Set in 28 acres, the Vizcaya Museum and Gardens is often called one of Miami's greatest treasures. It offers an irresistible combination of stunning architecture, amazing artwork and glorious gardens and grounds.
The Renaissance style villa's 34 rooms are arranged around a magnificent courtyard and are filled with the most elegant furniture from Europe together with artwork ranging from the 15th to the 19th century.
There's a reason why this villa is so beautiful and noteworthy and that's because it was built by over 1100 craftsmen who were brought over to Miami from Europe to ensure that the finished result was authentic in every way.
Explore the Swamplands at Everglades National Park
A short drive away from the city, the environment changes to one of natural swampland swarming with alligators, crocodiles, snakes and colorful birds that are too numerous to count. Covering an astonishing 1.5 million acres, there is so much to explore at Everglades National Park along the walking trails and boardwalks that have been designed to give you a bird's eye view of the wildlife.
One of the most popular ways to see the natural inhabitants up close is by taking a trip on a highspeed airboat, which will whisk you deep into the marshy glades along streams and inlets. It's one of the best ways to guarantee to spot an alligator or two.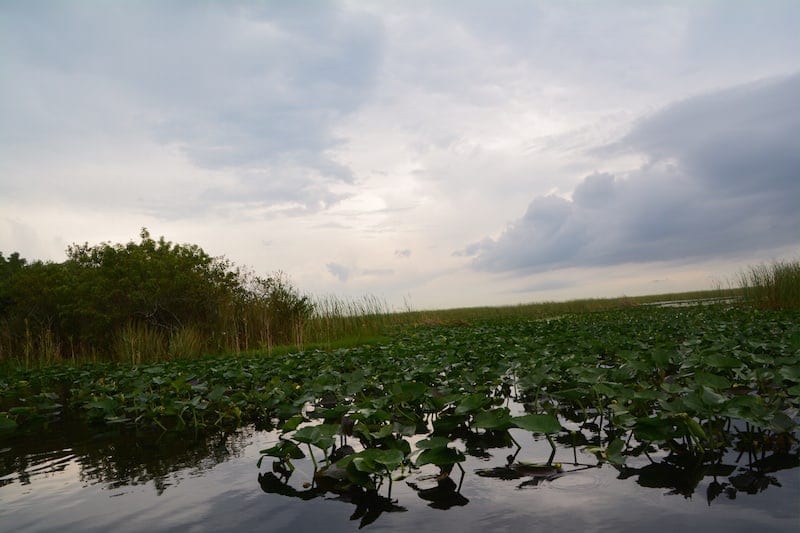 Let us know in the comments if there are other things to do in Miami that should have made the list. Cheers and happy exploring!!
TRAVELER NOTICE
As travel today remains uncertain, please keep your safety and the safety of others in mind at all times. If you are comfortable with traveling, please travel responsibly and within regulation as any travel is at your own risk.
If you do decide to travel at this time, here are a few recommendations:
Wear a face mask.
Bring hand sanitizer and wash your hands on a regular basis.
Check official websites before your trip for the latest updates on policies, closures and status of local businesses.
Book a hotel with free cancellation in case you need to change your plans at the last minute.
Sip In More of Florida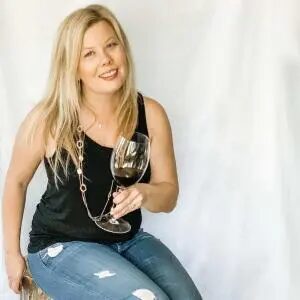 Elaine Schoch (pronounced the German way – Shock) is an award-winning travel writer, wine judge, certified by the Wine & Spirit Education Trust (WSET) Level 2. She is the editor and founder of Carpe Travel, a mom to two, a wife to one and in-between it all, working to become a Certified Wine Specialist (CSW).