Wine tasting in Florida? These five Florida wineries are fabulously sip worthy.
Carrie Honaker, Contributing Writer
While Florida brings to mind visions of sultry heat and sandy beaches it also abounds with zesty citrus. Native to the state are some powerhouse grapes – the Muscadine – which are being used to produce popular sweeter-style wine. The muscadines are heat and pest-resistant, thick-skinned, and growing wild in backyards—the perfect set of circumstances for wine production…and wine tasting for those wanting to sip in all Florida has to offer.
Visiting Florida wineries involves some road-tripping since they are located throughout the state versus one main geographic region. Each winery in Florida is unique in their appeal. Most are family-owned, many have onsite food, and all provide the quintessential Florida ingredient – entertainment. Here are five Florida wineries to explore in The Sunshine State.
19239 U.S. 27 North, Clermont, Florida 34715
Surrounded by 127 acres of lush countryside 25 miles west of Orlando, Lakeridge Winery & Vineyards has been producing award-winning wines since 1989. Lakeridge embraced the native muscadine grape, and has pioneered the development of wines from Noble, Carlos, and Welder varieties. Today they are considered Florida's largest premium winery. In addition to the muscadine wines, Lakeridge also produces the popular vinifera varieties Chardonnay, Pinot Grigio, Petite Syrah, and Cabernet Sauvignon.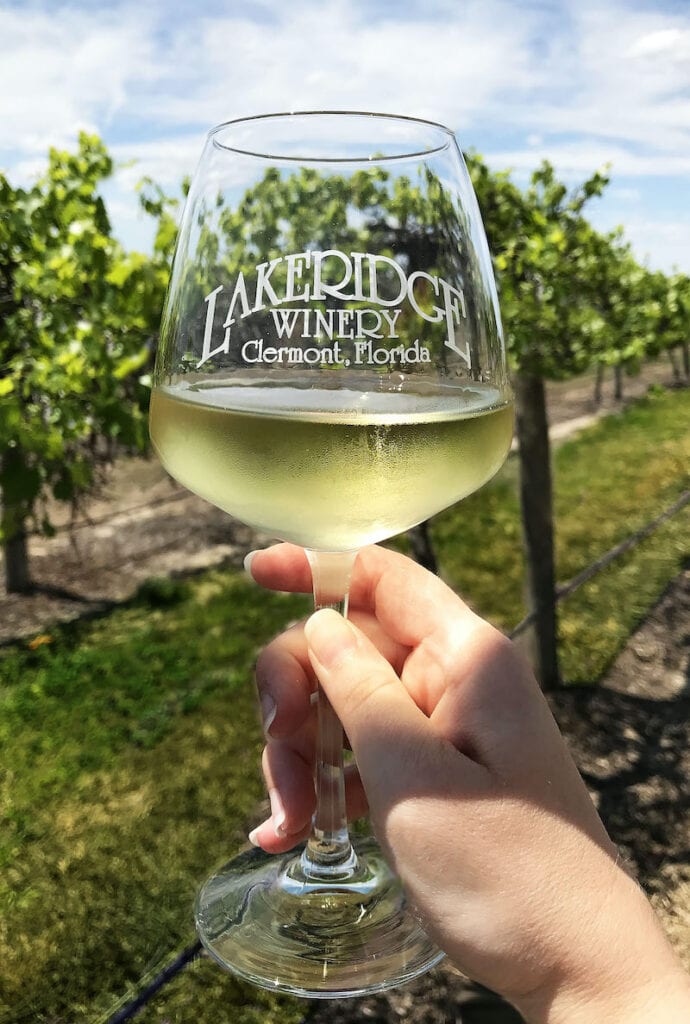 The winery has a number of fun offerings to quench your thirst. Complimentary tours include a guided stroll through the facility with views of the crush deck, bottling line, and vineyard followed by a full tasting in the wine shop. Then there is the private paid VIP tour and tasting. These are limited to groups of eight, and stop at all the spots on the complimentary tour, but include production areas not usually visited by the public. The full tasting is leveled up with Lakeridge's specialty and reserve wines in a private tasting room.
And, it would not be a Florida winery if there was not an entertainment angle. Enter Weekends at the Winery. These events are hosted on the vineyard green every weekend from 12-4 pm and include food, music, and an outdoor wine bar. According to Barry Hus, COO, "Rain or shine, we're here to pour you a glass of wine." Oh, and bring the lawn chairs.
Home to the United States' first documented winemaking, Florida is carving its own niche into the vitis vinifera-dominant wine world. There are no designated AVAs, mostly due to geographic disbursement, but the Florida Farm Winery Program lends its designation to wines that are produced using at least 60% native agricultural products. And yes, that means Florida wineries are producing wines with fruits and vegetables far beyond grapes.
19239 U.S. 27 North, Clermont, Florida 34715
Going strong since 1979, Chautauqua Vineyards expanded and opened a public winery in 1990. The winery is 12 miles south of the vineyard. Most of the grapes are grown at the vineyard, but 10 rows planted at the winery offer visitors a preview of what Chatauqua is all about—guests can wander through the vines, pick a grape, and sample the raw fruit that eventually becomes Chautauqua's Carlos and Noble Muscadine wines. As winemaker George Cowie says, "We want to try to showcase the best of the region. We take a lot of pride in growing these grapes. So we're happy for folks to come and see what we do, and share our stories."
Onsite at the winery, visitors will find a gift shop stocked with unique items, and a tasting bar overlooking the stainless steel vats and Eurpress used to make Chautauqua's wine. Wine tastings are complimentary, and include six wines, four chosen by George and two of the customer's choosing. Tastings are offered every day, 9 am- 4:30 pm, no reservations required.
In keeping with the Florida entertainment theme, Chautauqua has two festivals. The Spring Festival is held in May, and the Fall Festival happens in October, when the weather is beautiful incidentally. They are both outdoor events and include free wine tastings, live music, and local food trucks. Chautauqua believes in supporting local businesses so all of their food offerings are from local establishments, including a sandwich shop owned by one of Chautauqua's employees.
This winery has a distinctive family feel—everyone knows each other, and as Cowie puts it, "…even our wines are very approachable. They're not pretentious. They're friendly." Much like Chautauqua Vineyards and Winery.
Florida is home to 16 vineyards, and 24 Florida Farm Certified wineries that produce wines from a variety of muscadine grapes and other Florida agriculture products like blueberries and avocados.
4200 Johnston Rd, Fort Pierce, FL 34951
With a tagline of good, wines, good vibes, and good times, and bottles named Marlin Monroe and Rastamon Red Red, you know you are in for an experience. Summer Crush is the evolution of owner/vinter Gary Roberts' passion for surfing and history crushed in with native Florida muscadine grapes. Roberts, a Florida native, grew up surfing and collecting classic boards and memorabilia which now decorate the tasting room and pavilion at the winery. And, it is a family affair—Gary, his wife Susan, and sons Bud and Allen all work the vineyard and winery, and have been since they opened in 2012.
Their Florida vineyard is 10 acres of Doreen, Carlos, and Noble muscadine grapes. Located in Fort Pierce, Summer Crush experiences some of that humid Florida weather, but the muscadines grow heartily because of their native heat and disease resistance.
They have 10 wines produced on site from muscadines and tropical fruits. But when pressed to choose, Gary's son Allen picked the Old Florida White made from golden bronze muscadine grapes as his favorite, "…it's very clean and crisp. You can pair it easily with food. You can have it in the middle of the day or evening. There's never a wrong time for that wine."
A visit to Florida's only sun and surf winery offers some choice options on the entertainment side. Live music happens three days a week on the pavilion. There is an expansive greenspace for lawn chairs, as well as reserved table seating.
There is an in-house food truck, as well as some local favorites for noshing. And, the bar has over 70 drink options—there are more traditional wines like Chardonnay and Pinot Noir, 40 varieties of beer (koozies included), wine-based cocktails…and wine slushies for those hot summer nights.
Summer Crush is open Tuesday-Friday 11am-5pm, Saturday 11am-6pm and Sunday 12pm-5pm. Tastings are always available with the purchase of a souvenir wine glass for $8, and tours are offered that include a brief history of the winery, vineyard discussion, and some background on growing Florida grapes for $10 per person.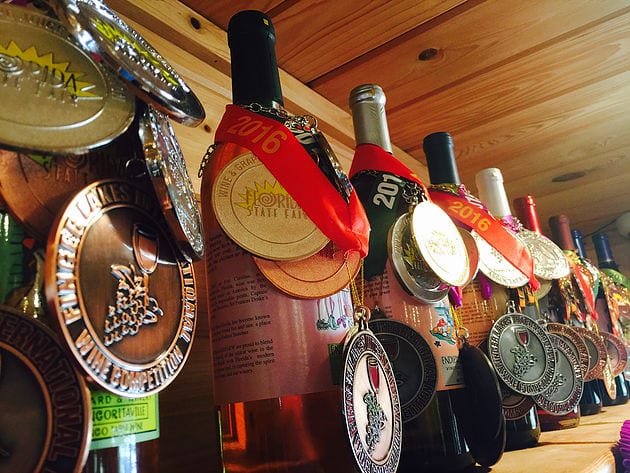 157 King Street St. Augustine, Florida 32084
A visit to the "Nation's Oldest City," St. Augustine, would not be complete without a stop at San Sebastian Winery. Located in the 1923 Flagler building, the winery fits right in with the historic feel of the surrounding city with its colonial blacksmith shop, Spanish forts, and Old St. Augustine Lighthouse, which the winery models their port bottles after. From the streets, to the trolley cars, to the architecture, the city is steeped in history. And, it helps that it was the birthplace of wine in America.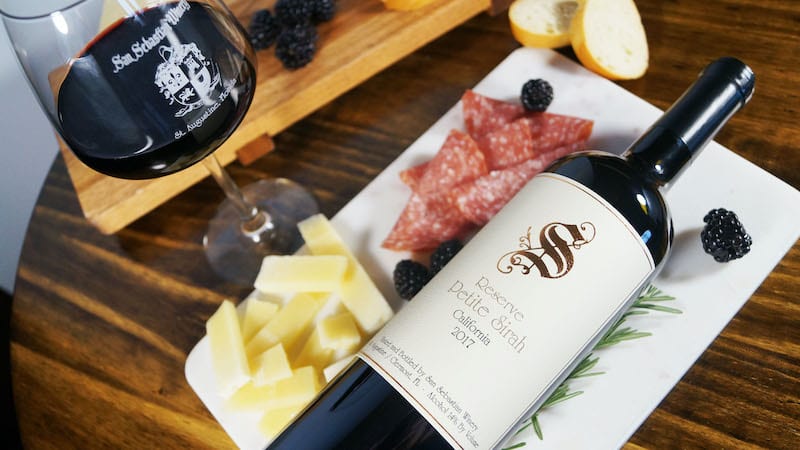 The winery does not have onsite vineyards. All grapes are grown at their sister vineyard and winery, Lakeridge. Both sipping spots fall under the Cox family umbrella. San Sebastian was founded by Gary Cox in 1996, and is the second largest winery in Florida, just behind Lakeridge. Unlike other Florida wineries, San Sebastian produces some vinifera varieties such as Pinot Grigio, and Petite Syrah along with the more traditional muscadine wines from Carlos, Welder, Noble grapes. They also have a sparkling, a Sherry, and their iconic Lighthouse Port. All are award-winning, 744 accolades currently with more added each season.
Fun fact: San Sebastian swaps their port barrels with a local whiskey distillery every few months so each bottle picks up a little of the other's flavor.
Complimentary tours and tastings are offered seven days a week, and last roughly 25 minutes. After tasting some of San Sebastian's wines, visitors can make their way to the Cellar Upstairs, an open-air, rooftop deck, for appetizers like Espresso-rubbed Beef Carpaccio, some live music, and a panoramic view of St. Augustine. No reservations are required Monday through Saturday 10 am – 6 pm, and Sundays 11 am – 6 pm. The last tour runs at 5 pm.
980 Henscratch Road Lake Placid, FL 33852
A winery housed in a converted agricultural grain bin? Yes, please. Henscratch Farm and Vineyard is the full-on agro-tourism experience with its U-Pick grapes, strawberries, blueberries, and 200 free-range chickens wandering around. The property is 10 acres of working farm.
The first muscadine and scuppernong grapes were crushed in August 2003. They were handpicked. Let me repeat, handpicked. The first bottling happened a few short months later in November. Today they are open six days a week until 4 pm and offer self-guided tours.
Be sure to stop by the Country Store, you can't really miss it, to taste some of their "sweet country wine," purchase some homemade preserves, eggs from those free-range chickens, or raw honey from the onsite hives. The building itself is worth the visit. Crafted in the old Florida Cracker style, it sits above the ground with a visible crawlspace—it is the classic old-fashioned Florida house.
Have you sipped in any Florida wineries? Which are your favorites?
---
SIP IN MORE OF FLORIDA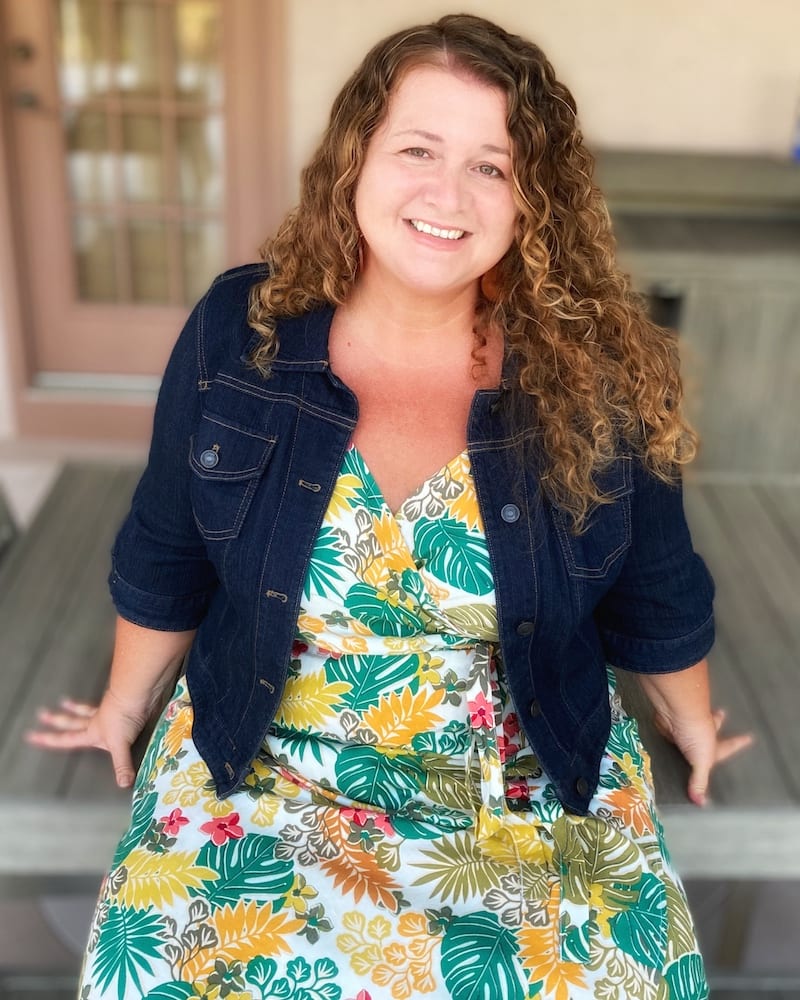 Carrie Honaker is a freelance writer who is not sure where she will land next, but it will involve messy eating, a spicy Tempranillo and finding the local dive bar. Her work has been featured in Wine Enthusiast, Bon Appetit, and others.