Our New Jersey Wine Travel Guide shares a brief history of the state's wine country, terroir, where to sip, where to stay and things to do beyond the vines.
Every 50 of the United States produces wine. With four officially designated American Viticultural Areas (AVAs) and 50+ wineries, the New Jersey wine country is one worth sipping in.
WHERE IS NJ WINE COUNTRY?
The major wine growing regions that have emerged in New Jersey include Warren County/Hunterdon County in the north, Hammonton in the south, and Cape May at the southernmost tip, although there are quality wineries outside of the each of those regions.
BEST TIMES TO VISIT
The best time to visit New Jersey wineries is in the late spring/early summer when the vines are filling out and the weather hasn't gotten too hot or humid. Many wineries host outdoor events with live music and food trucks. It's also the beginning of the festival season.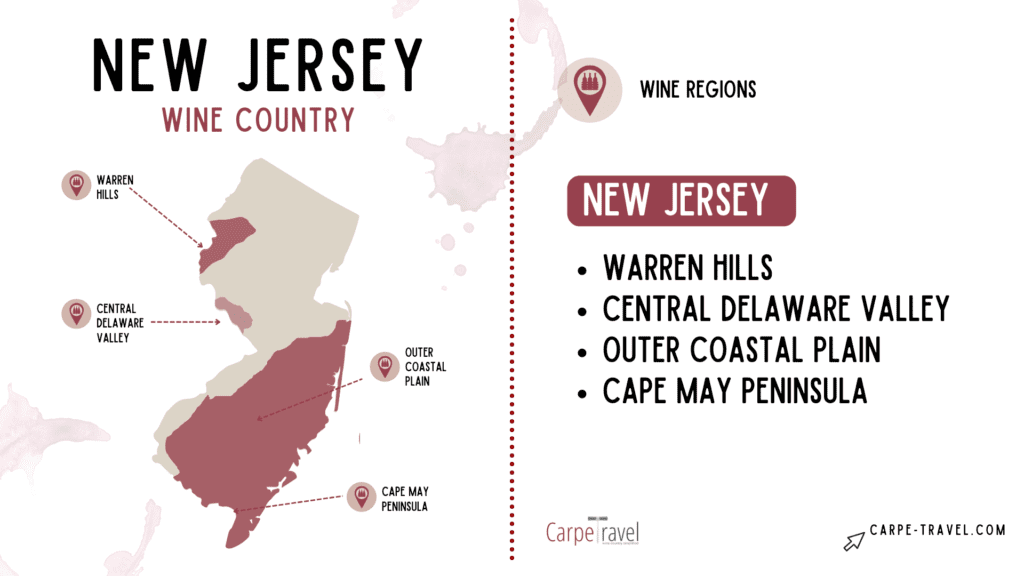 New Jersey is home to four federally recognized AVA, more than 50 wineries.
Concentrations of New Jersey wineries exist around the state's main three AVAs. In Cape May in the south by the ocean, in Hammonton in the agricultural south, and in Hunterdon and Warren counties along the Delaware River in the western part of the state, it's easy to travel from winery to winery.
TOP GRAPE VARIETIES
Red Wine Grapes
Blaurfrankisch
Chambourcin
New Jersey has about 2,000 acres of farmland dedicated to growing wine grapes, and that is steadily increasing.
Like most states, New Jersey produced wine before Prohibition shut down most of the wineries in the country. After Prohibition it took over half a century for the state to become a wine destination.
Hampered by a post-Prohibition law that permitted only one winery per million residents, a Farm Winery Act was put into place in 1981 allowing for more wineries. Now there are over 50 wineries and that number continues to grow each year as does the quality of New Jersey wine.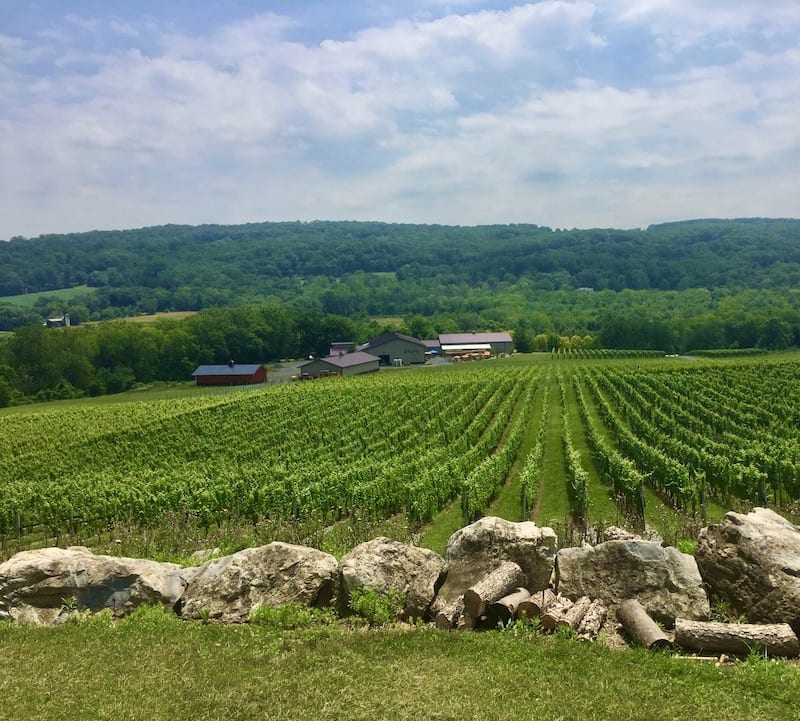 Cedar Rose
Vineyards
Tomasello
Winery
Velanzano
Winery
MUST SIP NEW JERSEY WINE FESTIVALS
Old York Cellars
The Jersey Shore Wine & Food Trucks Festival
Plan Your New Jersey Wine Vacation
OUR FAVORITES BY REGION
Willow Creek Winery Cottages
Château Renault Hotel
Lambertville Station
The four distinct wine regions in New Jersey are home to many fun activities, so if you're looking for things to do besides sipping in the 50+ New Jersey wineries, we have A LOT OF IDEAS for kids, designated drivers, and those enjoying the wines of the region.
Sip in More of New Jersey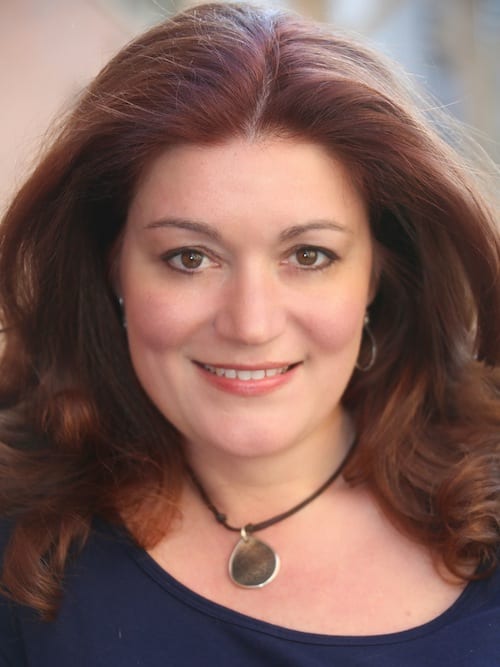 Robin Shreeves is a drinks journalist and lifestyle features writer. Her wine writing has appeared in dozens of print and online publications including Wine Enthusiast, VinePair, Courier Post, Spirited magazine, Edible Philly, Edible Jersey, USA Today, and Drink Philly. A champion of wines from the mid-Atlantic region, she co-hosts an East Coast Wine chat on the Clubhouse app Sunday nights at 7pm. Her writer's website Wine & Wonder has a weekly roundup of East Coast Wine News posted each Monday.