Guide to sipping in Sonoita wineries and things to do beyond the vines.
Raven Adrian, Contributing Writer
Less than 50 miles from the Mexican border, the warm, picturesque region of Sonoita (along with its neighbor, Elgin) was the first official AVA in Arizona. Sonoita wineries produced the areas earliest commercial vintage in 1983. Today, it is the southern hub of wine tourism with charming tasting rooms that showcase both quality wines and the natural beauty of the area.
With rolling, wind-swept and grass-covered hills in the foreground and gentle mountain ranges framing the landscape, you'll enjoy taking it all in while sipping your way through the wineries in Sonoita. You might recognize the scenery from the 1955 version of Oklahoma! or the TV series Little House on the Prairie, both filmed here. With a glass in hand, wherever you find yourself when the sun sets, its guaranteed to be stunning.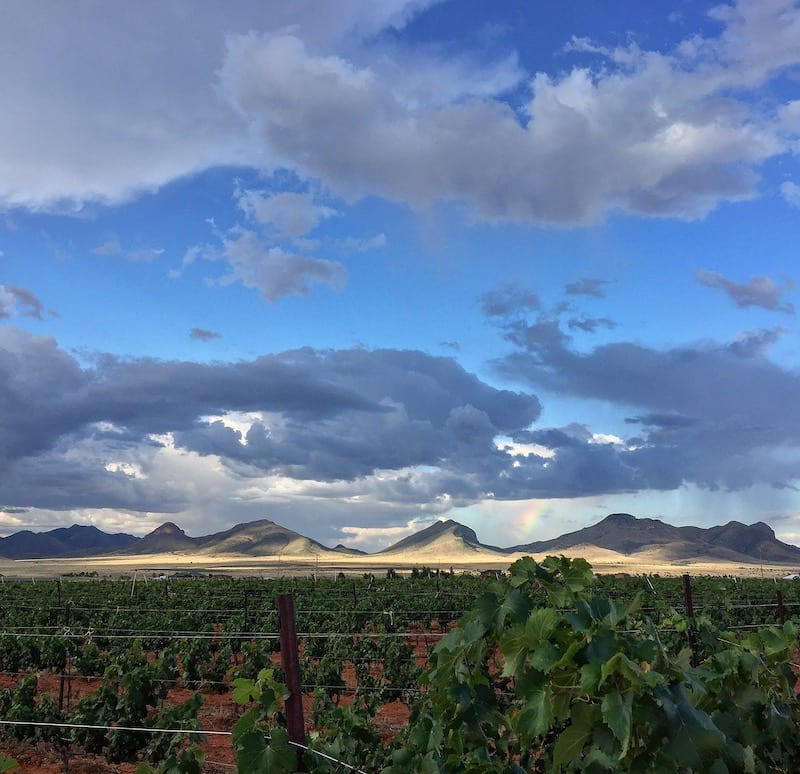 The thrilling energy of this region stems from the fact that it is entering the growth phase just beyond the establishment of a basic framework for quality wine, but is still experimenting to define itself. Improving drastically year to year, your best bet is to keep coming back to bear witness to this exciting growth!
Sonoita Wineries Not to Miss
Callaghan Vineyards
When you visit wineries in Sonoita, it is very likely you will be welcomed by the owners/winemakers themselves, which only adds to the appeal of the rising region. Setting this tone is Kent Callaghan at Callaghan Vineyards. The winery has been in his family since 1990 and has received the honor of being featured at White House dinners a handful of times. Robert Parker has also noted Callaghan as one of the most interesting wineries in the country.
Dos Cabezas WineWorks
Family-owned Dos Cabezas is one of the longest established wineries here (producing since 1995) and offers a full range of amenities that make visiting them a must. You can rent a casita on the property and dine from the amazing Pronghorn Pizza food truck, permanently on site.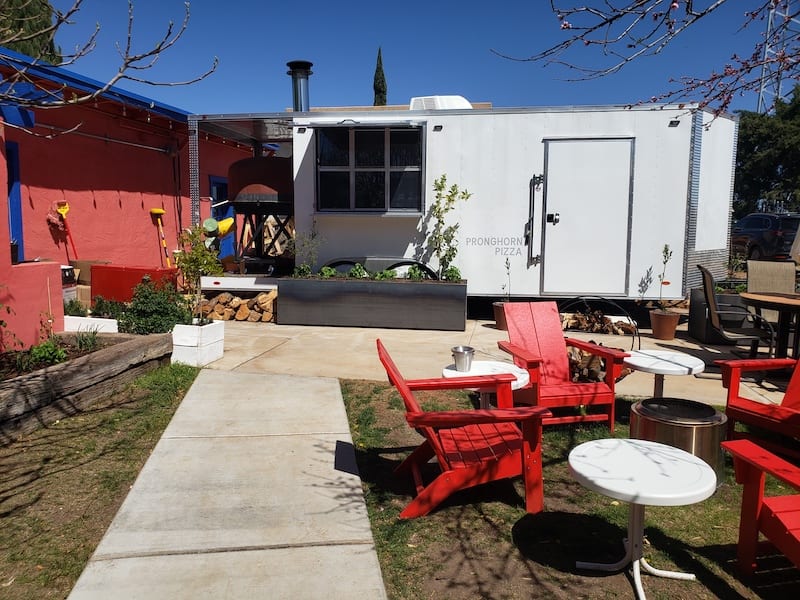 Centrally located in what is known as downtown Sonoita, you're in a great spot to start the day and since their tasting room opens 30 minutes earlier than other wineries, it's a no-brainer as your starting point. They also have delicious pastries from a local bakery. The menu options serve as great complements to the highlighted wines, ranging from aromatic white blends with crisp acidity (perfect with the rich pie toppings!) to the El Campo – a Super Tuscan-style red that proves to be a crowd favorite.
Twisted Union Wine Co.
Twisted Union is one of the newest kids on the block, with an energy and aesthetic that tells you right away that they are firmly in the new guard when it comes to a leaner, more modern style. Still calling on the established varietals, they present wines that will definitely be coming into their own in the coming years. The labels feature cassette tapes and lava lamps in bright pastels, which provides a stark contrast to the Italian Gothic tasting room that they inherited from the previously established winery, Kief-Joshua. Farther from downtown Sonoita, but situated on the stretch of road with most of the Sonoita wineries, you can also opt to rent rooms on property.
Rune Wines
Rune Wines is owned by local consulting winemaker James Callahan. The stunning tasting room is off the grid and the wines are off the charts. Heavy on experimentation, but really dialed in to what the Arizona terroir is begging to showcase. James is great at telling stories in real life and through his wines. Standouts include the Wild Syrah (co-fermented with Viognier, Malvasia and Roussanne) and the Amphora Rosé (whole cluster Grenache). I know I said the sunset is stunning from any vantage, but this is by far the greatest.
Flying Leap Vineyards
With a winery and a distillery side by side, you can spend a lot of time exploring Flying Leap Vineyards. Winemaker/Distiller/CEO Mark Beres loves to find playful new ways to express his fruit with all distillates coming from the local grapes. His Union, a Cab Franc-forward Bordeaux blend, is a star in the portfolio. On the other side, oak-aged grappa and lavender-infused brandy make for a fun introduction to his spirits. Like most of the forward-looking Sonoita wineries, this is an exciting one to keep checking in on.
Deep Sky Vineyard
Deep Sky Vineyard is a science-focused winery. From their reliance on data to monitor water dynamics in the vineyards to the astronomy references on their labels – like the very appropriate Black Hole Petite Sirah and the Big Bang Malbec. Native Arizonan owners Kim and Phil started making wine in Argentina before re-establishing in their home state and they draw many comparisons between the regions with mirrored North and South 33° latitudes and similar climates.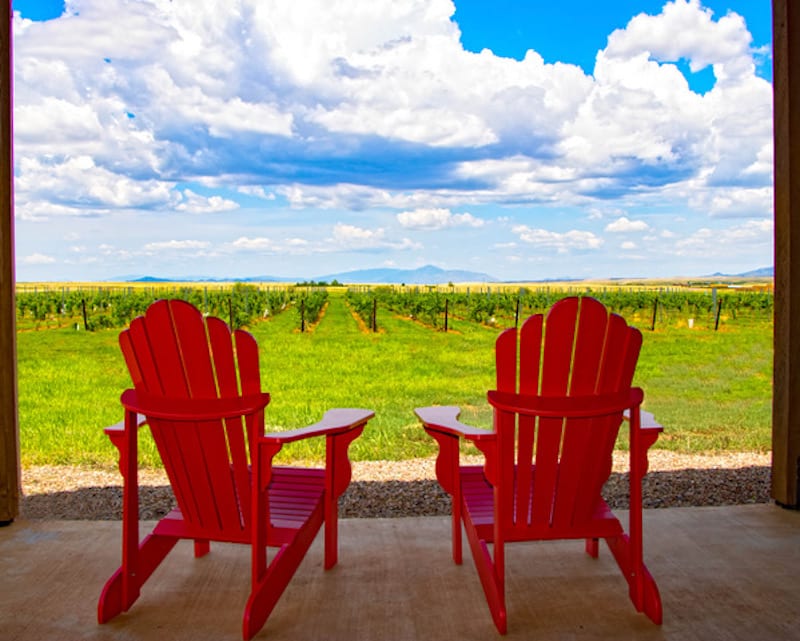 Wines of Sonoita
Styles of wine being produced in Sonoita range from the more traditional American profile of lush fruit and a heavier palate with younger winemakers starting to tend towards a modern style, utilizing the large diurnal shift (up to 50 degrees in the summer) and high altitude (between 3000 and 6000 feet) to preserve the fresher profile of their grapes. The soil composition of alluvial fans with gravelly loam and clay help retain precious water.
Comparisons have been drawn to warm regions such as southern France, central Spain and Paso Robles, CA and the grapes that thrive here correlate duly. Workhorses include Grenache-Syrah–Mourvèdre blends, Tempranillo, Sangiovese, and, the surprise stunner, Tannat.
Things to do in Sonoita beyond the vines…
When you're ready to take a break from wine, you can go for some local beer at the Copper Brothel Brewery (also featuring slightly elevated pub fare) or mead and cider at The Meading Room.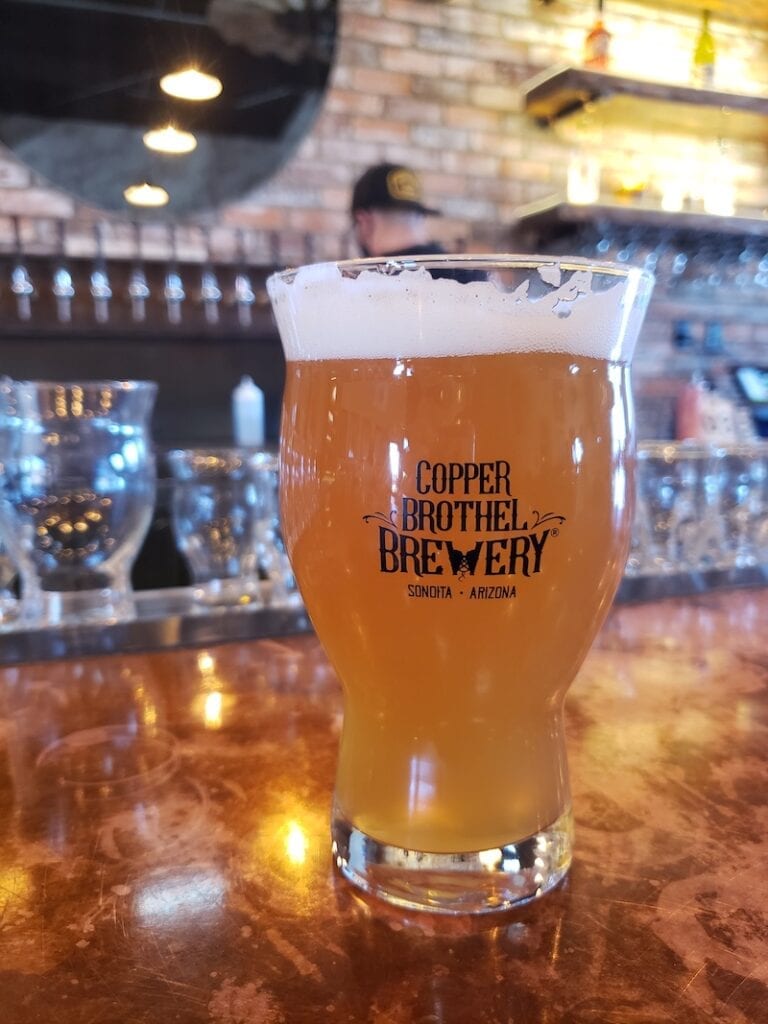 At AZ Hops and Vines, you could technically continue tasting wine, but with an irreverent twist and live music. They are open later and present a less serious approach to wine tasting. with a playful pairing using snacks such as Cheetos and Cocoa Puffs to show the wines characteristics. They also offer sangria slushies to help you beat the desert heat.
In my option drinking wine outside counts as a real outdoor activity, but the incredible enchantment of the land around Sonoita involves getting out into nature. From cave tours at Kartchner Caverns to hiking or bird watching in the nature preserves, there are endless ways to appreciate the magic of the desert landscape.
The quirky and colorful town of Patagonia is a great place to explore in multiple directions, including the wine tours. They have the best dining options and easy access to places like the Borderland Nursery and Seed Lab, which works to preserve and study over 10,000 native species of plants. Also near, Audubon's Paton Center for Hummingbirds focuses on education, conservation and celebration of the wonder that is the tiny hummingbird. Open from sunrise to sunset, the stunning views and feeding birds contribute to an experience like no other.
If farm animals are more your fancy, you can visit the historic Empire Ranch – a working cattle ranch for 140 years which allows self-guided walking tours through the well preserved and fascinating site. Alternatively, you can watch horse races in Sonoita.
There is so much to embrace between the lingering Old West and the modern sophistication of Sonoita wineries.
Where to Sip. Where to Stay. Things to do.
Sip In More of Arizona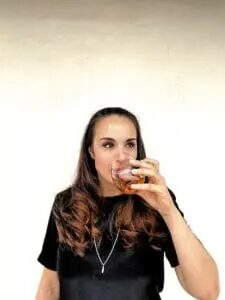 Raven Adrian
A recent transplant to Arizona, Raven Adrian is driven by all things that inspire laughter and curiosity. This led her very naturally to a career in wine and hospitality. She is a Certified Sommelier (CMS) and spent 18 years enmeshed in the restaurant industry of NYC. With the help of the Sonoran Desert and a cat named Moose, she is recovering well.