Lauren Mowery, Contributing Writer
An outdoor paradise, the Verde Valley in Arizona and nearby Sedona embody the Great American West. Ansel Adams immortalized this timeless landscape through his trademark mastery of shadow and light. It's a place where hikers tackle red rocks, mountain bikers fly through Ponderosa pines, and woo-woo crystal gazers escape the corporate grind. For wine drinkers, the Verde Valley offers a different though equally thrilling kind of pilgrimage – sipping in Sedona wineries and those in Cottonwood and Jerome.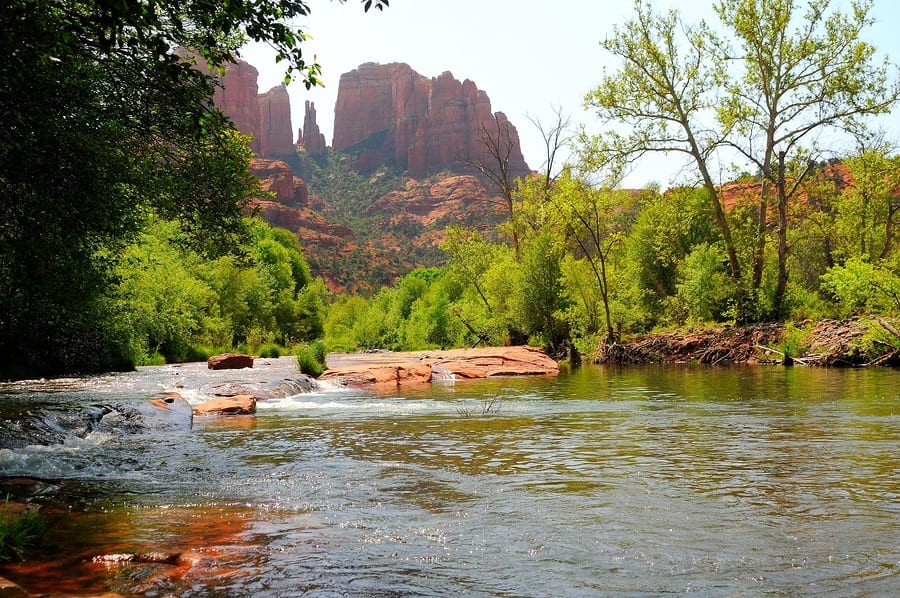 Though relatively under-the-radar to most American consumers, the Verde Valley's winemaking history dates to the late 1800s. The 1980s saw a resurgence in vineyard plantings which now promise a revival, especially as Sedona's star continues to rise. To that point, the region's producers have called for the creation of an American Viticultural Area (AVA) to capture their 200-square-mile growing zone in central Arizona. The proposed AVA would include the cities of Jerome and Cottonwood, about 30 and 40 minutes from Sedona, respectively.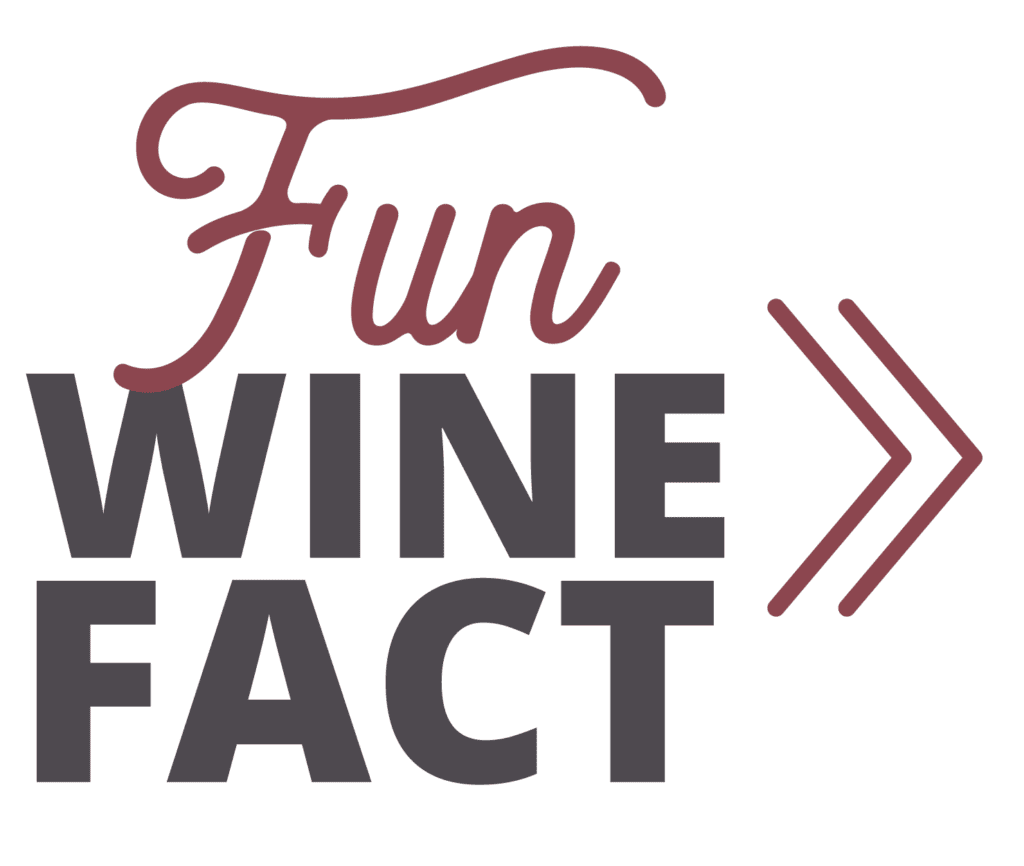 More than 80 percent of Verde Valley fruit is red. Growers have experimented with Syrah, Cabernet Sauvignon, Sangiovese, and Zinfandel, though interest in Mediterranean grapes like Mourvèdre grows as the climate warms and vintners gain familiarity with their land and quirks of the season. Key white grapes include Malvasia Bianca, Viognier, Chardonnay, and Vermentino.
One can easily spend three days in the Verde Valley, especially if squeezing in a few hikes between sips. There are several towns with distinct personalities—Sedona, Cottonwood, and Jerome, each boasting wine bars, tasting rooms, and restaurants with Arizona sips. Wineries are strung along the roads between them.
Each town a distinct personality, deserving of a day trip. Sedona has the most action and nicest properties, though expect to pay for all that glorious beauty and convenience.
Sipping in Sedona (and its wineries)
Before the pandemic, Sedona's tourism was surging to dangerous levels of excess. Of course, the city's draw becomes obvious when entering for the first time on Highway 89A. Hugged by towering red-rock buttes which glow like embers at sunset, Sedona's setting is awe-inspiring in a reverential way. Though Instagram has published Sedona's coordinates to the world, weekdays and winter slow down providing ample opportunity to relax in one of the Sedona wineries, wine bars and restaurants…after an 8-mile hike.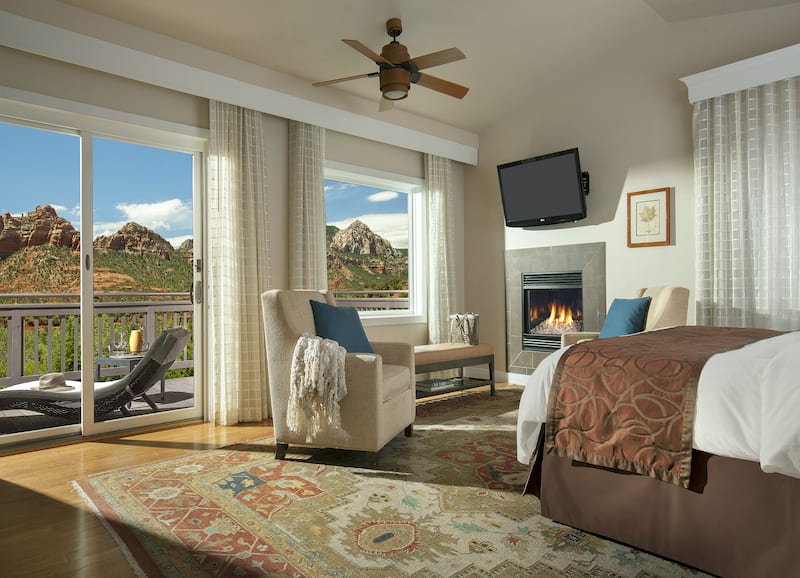 Of all the hotels in the area, L'Auberge de Sedona takes wine most seriously. Book one of the property's upscale cabins then dress up for dinner at Cress on Oak Creek. Known for its excellent wine program and 3-course tasting menu served streamside, wine pairings run the gamut from classic varietal reds and whites to natural wines, and even a pet-nat or orange wine when guests are open to it. Local labels include Page Springs Cellars, Merkin Vineyards, and Arizona Stronghold.
In town, grab drinks at Vino de Sedona. Live music and a daily happy hour lure locals and tourists alike for the convivial ambiance in this bottle shop, bar, and restaurant. Bartenders pour a rotation of Arizona wines by the glass or flights, as well as bottle, including Page Springs and Chateau Tumbleweed. It's a great time to sip in more Sedona wineries you might not have the chance to visit in person.
If you're curious about mead, Northern Arizona has developed a small industry around the honey-based drink. Try Superstition Meadery and Drinking Horn Meadery.
In Sedona's "uptown," check out the airy tasting room and wine bar of Art of Wine. Serving sips of 40 different Arizona, California, and international labels, owners also stock the largest retail selection of Arizona wine in the region. Pop open a bottle on the patio, free of a corkage fee, or select a flight to explore the reds, whites, and rosés of the Verde Valley wineries.
---
---
Sip & Stay: Cottonwood Wineries, Eats and Hotels
A portal to America's Prohibition Era, Cottonwood's Main Street boasts wine tasting rooms in lieu of backroom speakeasies where whiskey bootleggers once hid. In fact, Joe Hall, Arizona's Bootlegger King, used Cottonwood as a base for his illicit activities since authorities turned the town a blind eye. Today, art galleries, vintage clothing shops and Jim & Ellen's time-warp Rock Shop offer amusement between wine tasting stops.
Most wine drinkers will start at Merkin Osteria for lunch and a glass, especially since the winery is owned by Tool's lead singer, Maynard James Keenan. A descendant of Northern Italian winemakers, Keenan was a founding board member of the Arizona Vignerons Alliance. Merkin Osteria, his restaurant and wine bar, serves excellent hand-made pastas and house baked bread with grains grown in Cottonwood. At the bar or a booth, guests can taste wine from his Caduceus Cellars and Merkin Vineyards labels (Merkin named for a pubic wig). Order a glass of Sangiovese or Syrah and tuck into fusilli slick with bright pesto.
This is one of the Cottonwood wineries not to miss!
After lunch, pop into a few tasting rooms. You'll know Arizona Stronghold from the deep red hue painted on the walls. Try a flight of five wines including grapes like Chardonnay, Merlot and Cabernet Sauvignon. Though most wines use Willcox fruit, rumors suggest the owners will plant a vineyard in Verde Valley. The brand was founded by Maynard James Keenan and Eric Glomski, the key players in Verde Valley's wine industry. The two have since parted ways.
Down the block, leather couches at Burning Tree Cellars Tasting Room beckon passerby off the street. The low-key tasting experience focuses on small batch wines made from Arizona grapes. Look for Mediterranean red varieties like Grenache and Mourvèdre. Chardonnay and Viognier grapes are sourced from around the state.
Must Sip Jerome Wineries
Appearing to hover mid-way between ground and sky, Jerome sits 5,000 feet above sea level on the side of Cleopatra Hill. A series of hairpin turns up a steep road lead to the former copper mining camp founded in 1876. When gold was discovered, saloons and brothels opened to serve the rush of miners and speculators. Once deposits dwindled, Jerome languished as a ghost town until a crop of artists, musicians and writers moved in during the 60s and 70s. Restaurants and wine bars now share the historic buildings with galleries and shops.
Named for Arizona's statehood ranking (48th), Four Eight Wineworks is a co-operative with multiple labels pooling resources through shared production facilities and a tasting room. The winemaking space is separate from the tasting room, the latter located inside the Puscifer Store on Main Street. Keenan, who founded the Four Eight concept, owns the venue. Current tenants include Keenan's labels plus boutique brands The Oddity Wine Collective, Heart Wood Cellars, Epicenter, Iniquus Cellars & Second Veil, Najar Cellars, and Bodega Pierce/Saeculum Cellars. All are excellent Jerome wineries to sip in during your Verde Valley wine vacation.
Verde Valley Wine Trail
The Verde Valley Wine Trail features plenty of stops for tastings and vineyard views, but a few places stand out.
One of the best examples of the potential of Verde Valley wine is Page Springs Cellars. The sub-9,000 case winery proves freshness and affordability are possible in the Barrio Blanca white blend, while showing how structure and ageability can synergize in the Colibri Mourvèdre. For a winery that tackles two dozen styles and grapes, the winemaker, Glomski demonstrates consistency and quality across all his labels.
TIP: Visit during lunch for wine and bites on the deck overlooking the vineyard.
Page Springs also leads the local industry in environmental and sustainable practices with solar panels, no-till farming techniques, and waste-water recycling.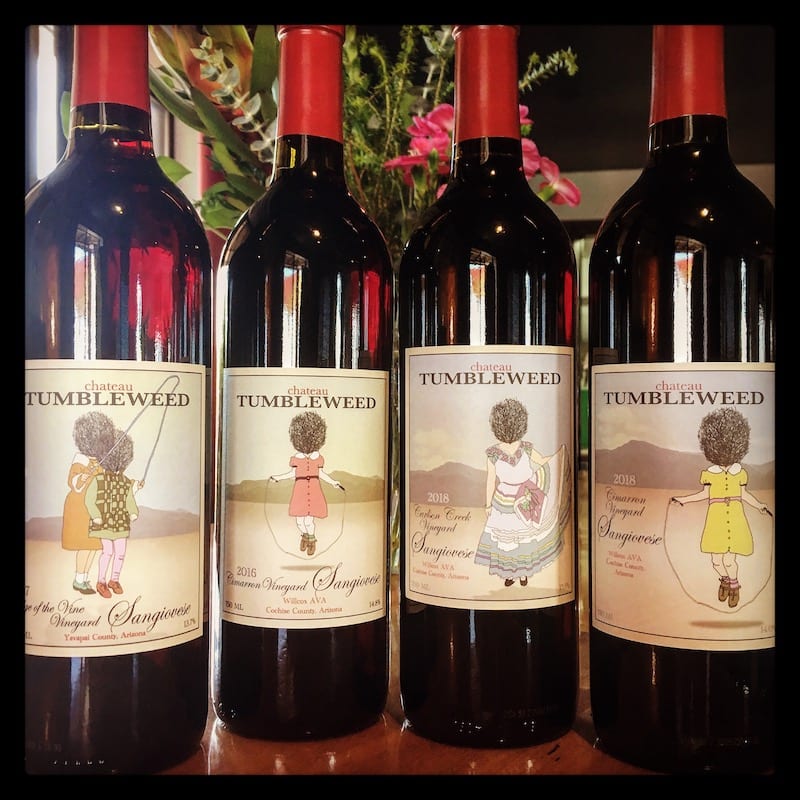 Don't be fooled by the silliness of Chateau Tumbleweed's name; this collaboration between four friends takes wine seriously – enough. With decades of experience in the Arizona industry, two husband-and-wife teams quit their desk jobs to acquire a building in Clarkdale for the area's first commercial winery and tasting room. The produce European-style fine from 100 percent Arizona-grown fruit. Sangiovese shines as do the red blends and a juicy Vermentino sourced from the Dos Padres Vineyard.
This teaching winery and 13-acre vineyard of Yavapai College where regional students learn the wine trade. Visitors can taste student-made wine in flights, by the glass or bottle in the learning lab. Though a school might seem an odd destination on an afternoon sipping along the Verde Valley Wine Trail, student wines have swept award shows, earning metals in the AZ Central Grand Wine Competition, Jefferson Cup, and San Francisco Chronicle. Sit outside near the vines with a Best in Class Viognier or Malvasia Bianca.
---
Sip in More Arizona Wine Country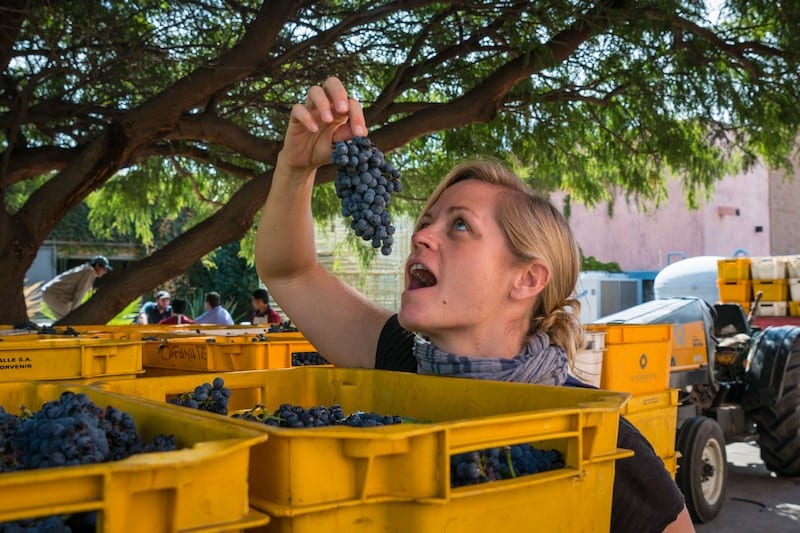 Lauren Mowery is a freelance writer, photographer, and contributing travel editor at Wine Enthusiast. She has covered coffee, wine, spirits, food, and travel for national publications including USA Today, Hemispheres, Forbes, Lonely Planet, AAA, Vinepair, Fodor's Guides, Saveur, Punch, and Eating Well, among others. Mowery is a graduate of the University of Virginia and Fordham Law School and is halfway towards earning the Master of Wine distinction held by only 416 people in the world. Her forthcoming book Chasing the Vine: Finding Wonder, Rebirth and Jet Lag on the World's Most Farflung Wine Trails debuts in 2022.