As an up and coming location for viticulture and wine production, Arizona has not one but three AVAs – official main wine regions – and 110+ wineries, equating to a lot of Arizona wineries to sip in.
When you think of Arizona, arid desert scenes with the occasional swathe of prickly cacti come to mind. However, there is more to the state than dry and dusty landscapes. The elevation, volcanic soil, hot days and cool nights make for a perfect environment for grape growing.
Of course, it is possible to visit the Arizona wineries to see how they produce their wine and sample their products and hospitality. However, many AZ wineries have also opened tasting rooms in places like Tucson and downtown Scottsdale to create urban wine trails that attract not just the residents but visitors too. Let's take a look at some of the top AZ wineries to sip-in in Arizona's wine country.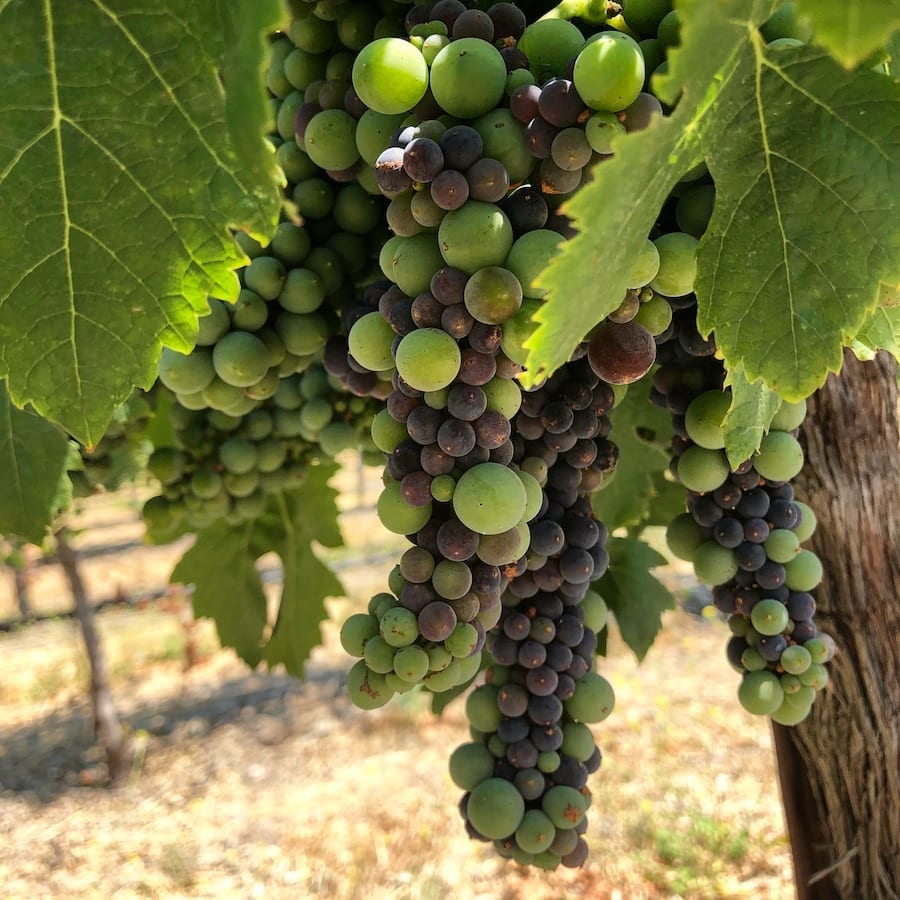 Callaghan Vineyards, Elgin
Callaghan Vineyards have been producing award-winning wines in Arizona since 1990. Founded by Kent Callaghan, the Buena Suerte vineyard was planted in an extreme heatwave which caused the loss of many of their vines. With a harsh lesson in what the heat of Arizona could do, they replanted with grape varieties that were better suited to the region, including Spanish grape varieties such as Grenache, Mourvedre, and Graciano alongside Petit Verdot, a variety of Bordeaux and Tannat, which originates from north of the Pyrenees. The winery only produces one white wine which is a blend of Viognier, Marsanne, Roussanne, Malvasia Bianca, Clairette, and Petit Manseng.
Since producing its first vintage in 1991, they have received many accolades from some of the most respected wine publications and writers and its wine has been served at The White House four times. The Callaghan Vineyards have also been listed as one of the six most interesting wineries in the US by Le Monde.
Located just an hour from Tucson, the vineyards are open from Thursday to Sunday by appointment only and offer outdoor tastings, glass pours and bottle sales.
View this post on Instagram
LDV Winery, Wilcox & Scottsdale
At the foot of the Chiricahua Mountains in southeastern Arizona, 5,000 feet above sea level along the banks of the 600-foot-wide Ash Creek, you'll find LDV Winery. Founded by Curt Dunham and Peggy Fiandaca, a couple with a passion and appreciation of good wine, the vineyard is set in a very beautiful but remote location, a 45-minute drive from Willcox. Since they purchased their 40 acres of scrub mesquite in 2007, they've planted in stages to create the Arizona winery and vineyard it is today. Their grapes include Petite Sirah, Grenache, Syrah, and Viognier.
Despite their extensive planting, the first vintage in 2009 was produced mostly from purchased grapes, but by 2011 they were producing vintages that were all Estate grown.
Luckily, you don't have to travel all the way out to the Chiricahua Foothills to taste their excellent wines as LDV have a tasting room in their wine gallery in Downtown Scottsdale where you can also buy your favorites.
View this post on Instagram
Alcantara Vineyards, Cottonwood
The family owned Alcantara Vineyards are situated right in the heart of Arizona. Founded in 2004 by Barbara and Bob Predmore in a location where two rivers meet in the Verde Valley, the sunny climate and rocky limestone soil give life to over 20,000 vines of 17 different varietals. Visitors are welcome to visit, try out the wine and enjoy the beautiful, peaceful surroundings.
The Alcantara Vineyards tasting rooms are located on the aptly named Grapevine Way in Cottonwood and are open daily from 11am to 5 pm – and you may even catch sight of the native bald eagles in flight over the valley.
Pillsbury Vineyard, Wilcox & Cottonwood
The owner and founder of Pillsbury Vineyard, Sam Pillsbury, operates a sustainable high elevation vineyard focused on making estate grown wines. He and his team nourish and balance the pH of the soil with organic Gypsum and compost, and fermenting takes place using the wild yeasts from the fruit. Only organic sprays are used to treat pests, weeding is done by hand and the wild grasses that grow between the rows are mowed rather than harrowed so that the nutrients from the grass are allowed to return to the soil. In this way, Sam can confidently say his wines are produced by people, not machines.
To try out the wines produced at the Pillsbury Vineyard, you can visit the vineyard in Willcox or drop into the Old Town Cottonwood Tasting Room on Main Street. Once a bootlegging town, Cottonwood is fast becoming a top culinary destination and home to seriously sip worth Arizona wineries.
View this post on Instagram
Javelina Leap Vineyard, Sedona
More than just a vineyard, Javelina Leap is a premium boutique winery and bistro located in the small historic town of Page Springs in northern Arizona (near Sedona). This family-run business is home to award-winning 100% Arizona wines produced from grapes that have been grown in the lush Verde Valley. Every year, they process between 40 and 60 tons of grapes to make approximately 2600 cases of wine. Each part of the winemaking process is carried out on-site at the Javelina Leap Winery, from the picking, fermenting and pressing of the grapes to the aging (in a cellar with capacity for 100 barrels), bottling and labeling of the finished wine.
Located just minutes from Sedona, the estate vineyard, winery, tasting room and bistro are open daily from 11am to 6pm and if you visit from August to October during the harvest season, you can watch this special Arizona wine being made. However, if you can't make it to Page Springs, you can visit their tasting room in Sedona. With breathtaking views of the red rocks, it's an inspiring place to taste the fruits of their labors.
View this post on Instagram
Sip in More of Arizona Wine Country