Breckenridge is certainly known for skiing, after all, it has been named one of America's favorite ski resorts. But there are so many other things to see and do – besides skiing. Take a look at the other side of Breck.
This Colorado mountain town is home to a lot more than snow-covered slopes. Think wine tasting at the local winery, craft breweries, dog sledding, alpine adventures, historical tours and so much more! Here's the other side of the peak – TOP things to do in Breckenridge.
Did I miss any things do to in Breckenridge you think are a must? Let me know in the comments. (This list of activities has been updated since the originally posting in Feb. 2015).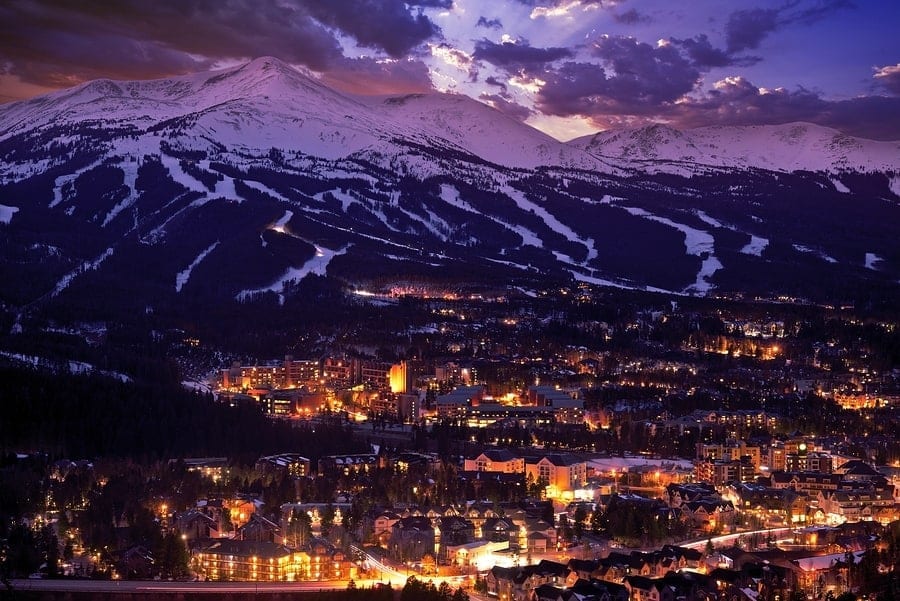 20 Things to Do in Breckenridge…Besides Skiing
1. Walking History Tour
If you're looking for something on the cheap, why not try a walking tour? You will stroll through the store district of Breckenridge, which is nationally recognized by the way, and hear thrilling stories of those who came to see gold, rough-and-tumble individuals, and other inspiring people who lived there more than 100 years earlier.
The tour takes about 90 minutes and costs $10 for adults and $5 for kids (at the time of writing this article). You can get your tickets at the welcome center on Main Street. (Want more fun facts on Breckenridge, check out 15 Fun Facts About Breckenridge.)
2. Snowshoeing in Breckenridge
For starters, you will want to visit one of the two Nordic Centers in Breckenridge (see links below). At the Nordic Center, you will find several different trail options. There are trails for individuals with all ability levels, from beginner to advanced. You can rent atlas or crescent moon snowshoes and they even have some available for purchase. Of course, prices will vary according to your style and the size of shoe you require.
If you are uncomfortable setting out on your own, you can take a guided tour that begins at 11am and requires a reservation. All of these tours are available for ages three and older. Beyond that, there are many different trails to explore. They interconnect at certain points and have some places along the way that provide amazing photo opportunities. You will definitely want to pack your camera for this one as there's so much beautiful terrain to explore.
3. Sledding and Tubing in Breckenridge
If you want to go sledding in Breckenridge and you are staying in the resort town, you might as well give up trying to do it on your own. It is forbidden to sled on resort property, if you choose to do so you could end up with a fine. There is a sledding hill in Breck at Carter Park, which is located at the south end of High Street adjacent to the Breckenridge Elementary School. The best part, it's FREE. Just plan to take your own sled.
Other than that, you can choose one of the many sledding and tubing area noted below to whet your appetite for careening down tightly packed powder. (Pricing varies but you can expect to pay around $30 per person, per hour.)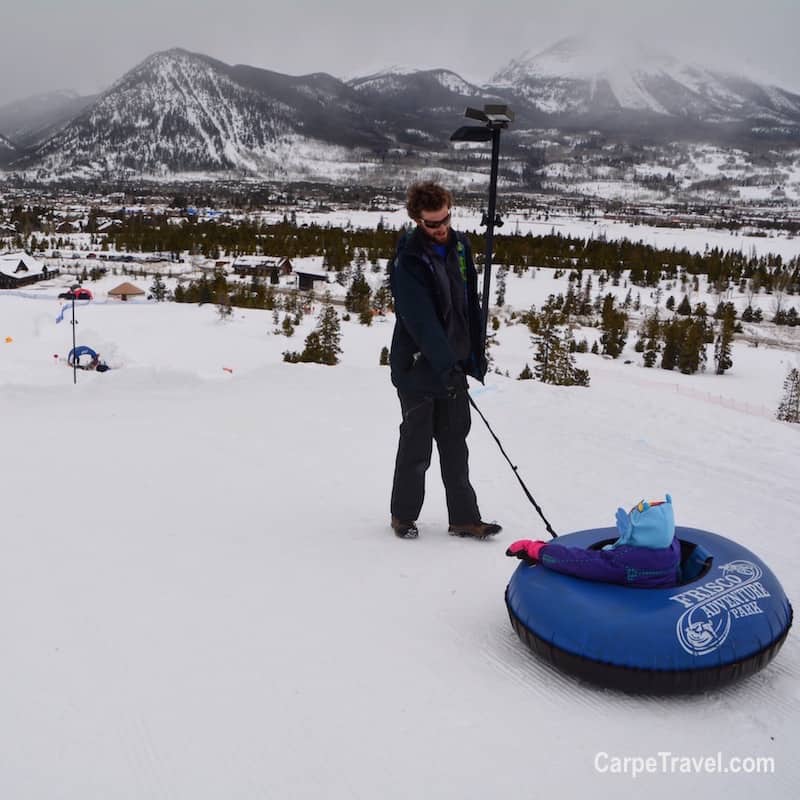 4. The Breckenridge Snow Sculpture Championship
Towards the end of January people from around the world come together to compete at making snow sculptures. Just like the World Championship of Sand Sculpting, the snow sculptures are works of art and take hours to complete.
If you would like to look at these marvelous works of art in the flesh, check your calendar and make sure that your trip aligns with the snow sculpture dates. This is a must see event in the winter – one of the BEST things to do in Breckenridge during the winter months.
(The Snow Sculptures are located in the area around the Riverwalk Center at 150 West Adams Avenue.)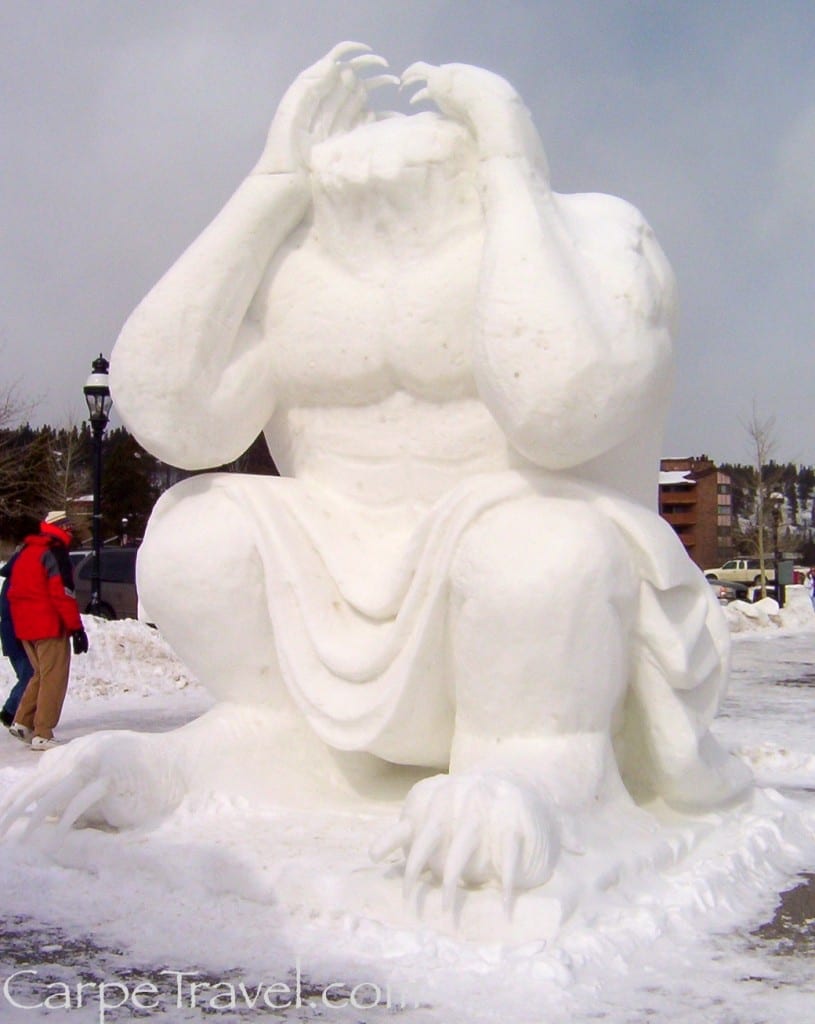 5. Dog Sledding
Do you ever wonder what it would be like to experience the Iditarod challenge? Well, I can help you out with that a bit. Breckenridge offers several dog sledding experience that will have you racing through the snow with your trusty barking four-legged steeds leading the way. Exciting, exhilarating, and a rush like no other, dog sledding is a once-in-a-lifetime opportunity. There are plenty of breaks along the way, and a variety of different trips.
Dog sledding in Breckenridge is something the whole family can do as well (most companies allow for children over the age of four).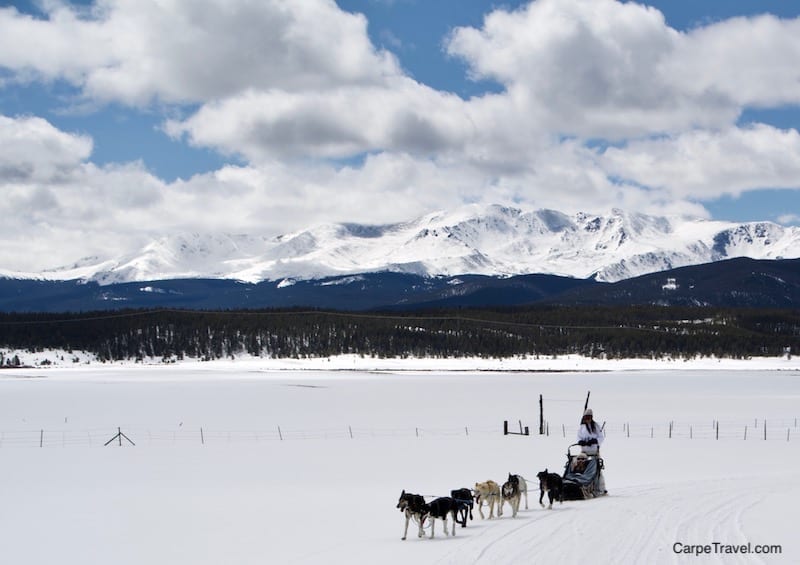 6. Shopping in Breckenridge
Breckenridge is home to several storefronts that feature bookstores, jewelry, antiques, and the like. Get your share of housewares, sporting goods, winter clothing, or home furnishings. You can even pick up some art for your walls at home from local artists, or try out one of the boutique stores to find something really unique. Souvenirs, gifts, and food also abound in this quaint little shopping mecca.
There is also an outlet mall just a stone's throw away in Dillon. If you are looking for that bottom dollar, high end apparel experience… that is probably your best bet!
7. Wine Tasting at Continental Divide Winery
The Continental Divide Winery in Main Street Station opened in Dec. 2016. Stop in for a wine tasting, or better yet, set up a wine blending experience! This unique opportunity lets you play winemaker for a day by blending the winery's 100 percent California Cabernet Sauvignon, Pinot Noir, Merlot, Zinfandel and Colorado Petit Verdot to create your personal wine blend. The fun and interactive session lasts about two hours and includes one souvenir bottle of your custom crafted wine YOU blend. You can create a single bottle, multiple bottles, or several cases to take home or share at a special event. Make sure to make a reservation in advance.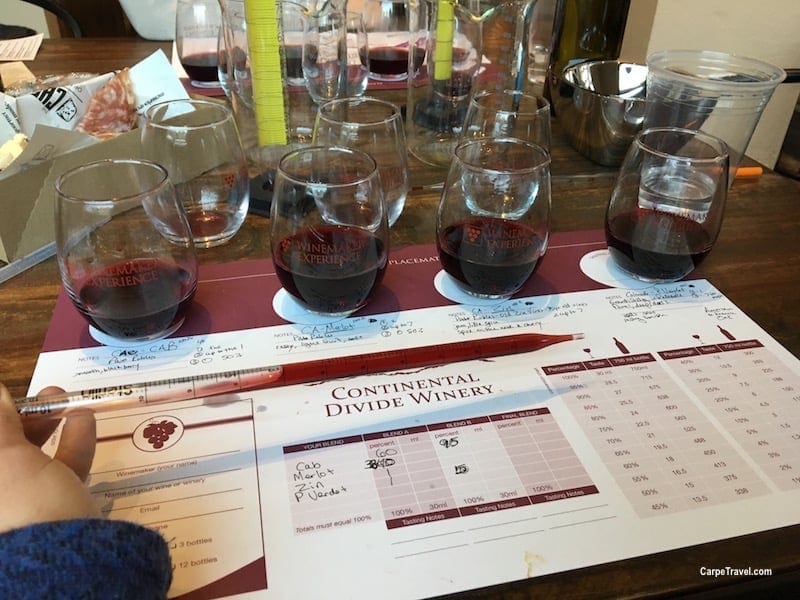 8.Oxygen Bar
The town of Breckenridge is at high altitude, with a base elevation of 9,600 feet and a summit elevation of 12,998 feet. This means visitors may experience some type of altitude sickness during their visit. Enter The O2 Lounge, aka the Oxygen Bar. Yes, it's exactly what it sounds like – pull up a bar stool and suck in some fresh oxygen.
The O2 Lounge provides 15, 30 and 45 minute sessions of air with around 90 percent oxygen. This high Oxygen content air is pumped to stations around the lounge where visitors can connect and breathe in comfort (prices are $12, $20 and $25). It's suggested that you visit The O2 Lounge 24 to 48 hours after you arrive in town to help maintain your blood oxygen levels at a higher level and avoid significant effects of the altitude, which may spoil your vacation. While you're at the lounge you can sip coffees, hot teas, hot chocolate, a range of healthy "Dr. Smoothie" smoothies, and leverage the free wifi.
9. Saloon Tour
Interested in tasting the spirits of the Breckenridge Distillery? The The Welcome Center offers a historic saloon tours of Breckenridge that includes Distillery tasting. The 90 minute tours runs on Friday's and you must be at least 21 years-old.
10. Sleigh Rides
Mix dinner and cocoa with a little nostalgia on a sleigh ride through the woods – and over the hills to grandma's house. Ok, so there's no grandma's house but several sleigh rides can offer an evening outing for the family with dinner and hot cocoa. Day time tour options are also available. Singing is optional.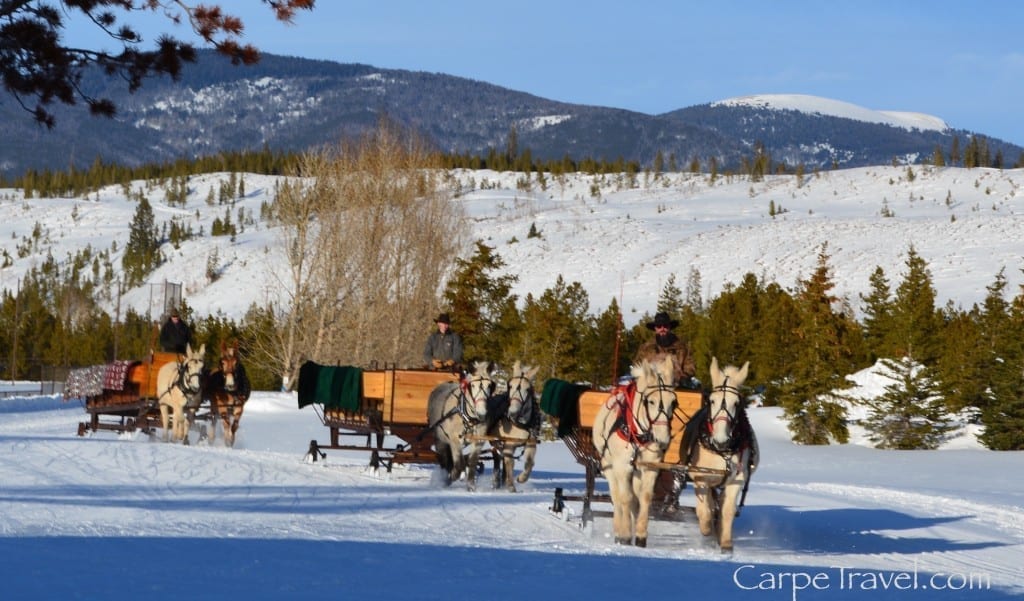 11. Ice Skating
Head over to the Stephen C. West Ice Arena for year-round ice skating. Public skating (and hockey sessions) are generally offered daily. For outdoor skating, try the outdoor pond at Gold Run Nordic Center.
12. Breckenridge Gold Runner Alpine Coaster
Ride down the mountain on 2,500 feet of coaster track on the Gold Runner Alpine Coaster. The 2-seater coaster cars dips and twists around and above the ski runs and through the forest all year long. During the winter, the coaster will run daily 11am – 4pm pending weather and snow removal. Due to daily snow maintenance operating times are subject to change. Call 970-453-5000 to check the hours.
13. Gold Mine Tours
The gold rush may have started in California, but it certainly spread and found some roots in Colorado. Here, you can find a bit of history and experience what it would've been like trying to find that elusive gold. These tours are perfect for groups and families. Most gold mines are closed during the winter months, but tours are perfect activities that make a summer afternoon much cooler. See all the gold mine tours in Colorado, and what to know before you go.
14. Summit Ski Museum
Breckenridge is known as the first ski town in Colorado and at the Summit Ski Museum they showcase the first 100 years of skiing in Summit County with a colorful look into the history of skiing in Summit County. Museum hours are Tuesday – Sunday, 11 a.m. to 3 p.m.
15. Snowmobiling
Snowmobiling is an awesome way to experience the mountain and all the fresh champagne powder without a lot of physical activity required.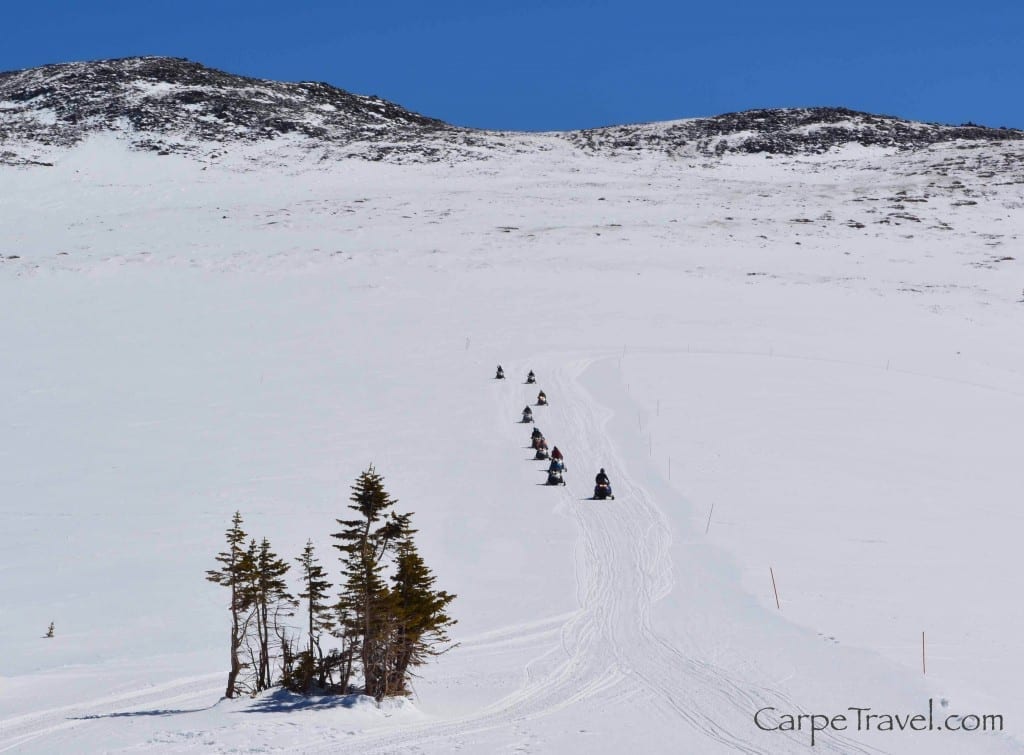 16. Breckenridge Brewery
Colorado is the capital for craft breweries, so why not visit one of the best? Breckenridge Brewery has grown from a small brewpub into one of the most successful craft beer and restaurant companies in the nation. If you do visit, make sure to order a sampler so you can try EVERYTHING.
17. The Backstage Theater
The Backstage Theater is a local is a non-profit that produces multiple community performances throughout the year. Showtimes are typically in the evenings with ticket prices between $20-$40.
18. Silverthorne Outlet Mall
Technically, the Silverthorne Outlet Mall is not in Breckenridge BUT it's a short 15 minute drive down the mountain and well worth the shopping and savings you'll find. Think GAP, NIKE, Under Armor, Gymboree, Ann Taylor, Polo, etc. etc.
19. TenMile Flyer Zip Line
This is not your grandmothers zip line. The name alone, TenMile Flyer, should at least give you a clue that the general direction of this activity leans toward the adventurous. The TenMile Flyer is a two-stage zip line that spans 392 feet on its first run. The second run stretches out 1095 feet. Did I mention you will be careening in some parts at 45 miles an hour 50 feet above the air? Well, now you know. If that made your pulse quicken, then you need to get to Breckenridge.
20. Kayak Tours and Rafting
Several places around town offer kayak tours and river rafting. You can rent these little one or two person vessels and wind your way down the Blue River, or go placidly sailing along Lake Dillon. Step it up on a class two, four or five on a group rafting trip. The choice is yours, but the experience is exhilarating and really puts you in touch with the local scenery. (This is a summer activity.)
21. Fun Park
Only open during the summer, the Fun Park boasts activities such as bike riding, downhill sliding, and even a roller coaster that will have you zipping around on a track 2500 feet long. There's nothing like the 2600 foot long Alpine Super Slide! The slide will have you careening down the mountain taking in the scenery of the valley below. For a slower pace, try taking in a guided hike, a 4×4 tour, or try some putt-putt. The Fun Park has so many activities it might take you a couple of days to do all of them.
You never knew Breckenridge had all of that to offer right? Most of the time people just think it is a beautiful Colorado ski resort. Yet, if you know where to look and what to do, Breckenridge can be yours for the taking no matter what season you find yourself in there. Keep these activities in mind the next time you plan your trip to Colorado, and let Breckenridge thoroughly surprise you.
Did I miss any of the things do to in Breckenridge you think are a must? Let me know in the comments.
Sip in More of Colorado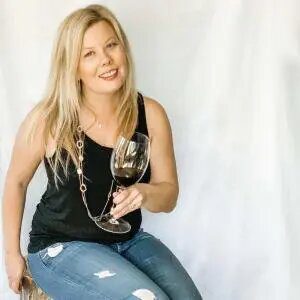 Elaine Schoch (pronounced the German way – Shock) is the editor and founder of Carpe Travel as well as an award-winning travel writer, wine judge, certified by the Wine & Spirit Education Trust (WSET) Level 2 and certified American Wine Expert. She is married to The Husband and has two kids, Princess One and Two – who's interest and knowledge in wine is quite extensive. Not to mention the stamps in their passports.