Colorado offers a range of ways to sneak in education during your family adventures, with mine tours topping the list. Colorado mine tours may be one of the best real-life virtual time machines you can do to learn about an era that shaped the State. They're are also a great way escape a hot summer day and potentially strike it rich at the same time.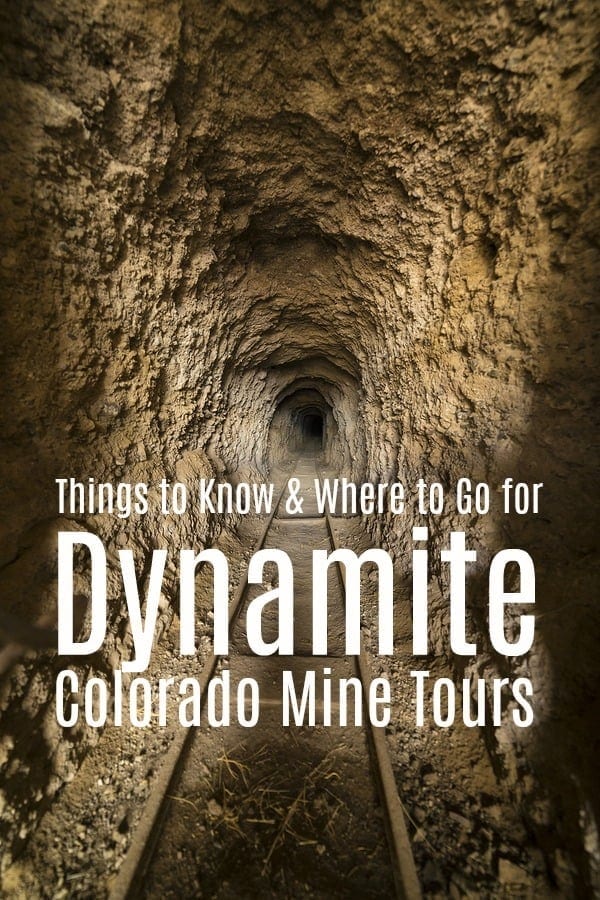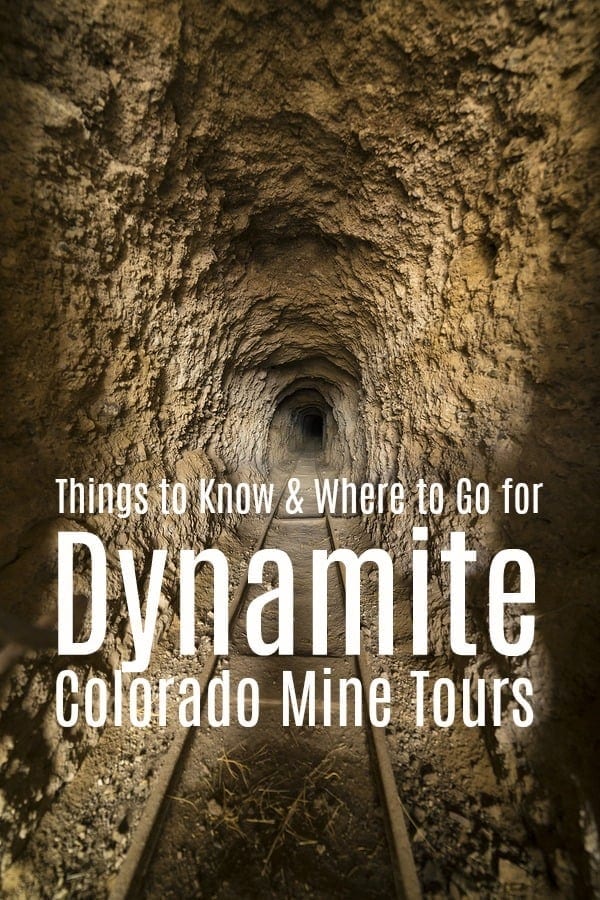 Tips to Prepare Kids for a Colorado Mine Tour
While mine tours in Colorado are great history and geography lessons, they can also be scary for kids – and adults – if they don't know what to expect. Here are a few things to keep in mind and do to prepare your kids and yourself before taking a mine tour.
It's Darker Than Dark
The first time I went on a mine tour in Colorado I had no idea just how dark it was inside a mountain. We began descending into the tunnel on an old, rickety open train cart, the lights on the wall of the tunnel faintly lit the track and what laid before us. When the guide ended his spiel on how this was the commute a miner took each day to get to work, the lights went out. It was dark. Not just a little dark, darker than dark. I kept opening and closing my eyes to make sure it wasn't my eyes playing tricks on me. No, being a few hundred feet inside a mountain is simply dark. Again, this is part of the experience, to really transport you back into what mining life was like. The lights do come back on within a few minutes and some hard hats may be equipped with a light. But, word to the wise, if you have kids who are terrified of the dark this is not the best thing to help ease that fear.
Hard Hats
Everyone who enters a mine is required to wear a hard hat, this rule holds for mine tours as well. Most kids will think this is fun BUT for those who don't like keeping hats on their head (aka my kids) it can be a bit of a struggle. Make sure your kids are aware they get to wear a cool hard hat like real miners do – and that the mine has a rule requiring them to leave the hat on.
Escape the Heat but Prepare for the Cold
Doing a Colorado mine tour is a great way to escape the heat on a hot summer day. But, when you descend 100, 500, 1,000 feet underground the temperature changes. A lot. Those summer tank tops, shorts and sandals are no longer appropriate attire. Grab a jack or a long sleeve shirt to make sure everyone is comfortable. Some mines will have long sleeve jackets you can borrow but these are typically one size fits all, and sorry I'm not an XL, neither are my kids.
Great Group Activity
Large families welcome! But space is limited… Some Colorado mines will allow you to book a group tour ahead to ensure everyone can participate. Call in advance to set this up. If you have just a few members in your party, you will be combined with other families or groups on the tour. As a parent, we all know that has its pluses and minuses.
Drink Up
In Colorado travelers are repeatedly told – "drink water to stay hydrated to avoid altitude sickness". This is another one of those reminders. When you are doing a Colorado mine tour you are already going to be at a higher altitude since you have to be on a mountain to do the tour. But keep in mind, you will also be descending rather quickly down the mine shaft for part of the tour. It may only be a few hundred feet but it could also be a thousand feet. And then, you'll be climbing back up in less than an hour. The changes in altitudes can be a lot on your body, especially if you are not used to being at altitude.
More than a Tour
Some mines in Colorado house museums, offer lunch or breakfast and allow visitors to pan for gold or silver outside the mine in a nearby river or creek others even offer an adventure park with ziplines. But not all mines are created equal so determine what you want to get out of the tour and match that with a mine.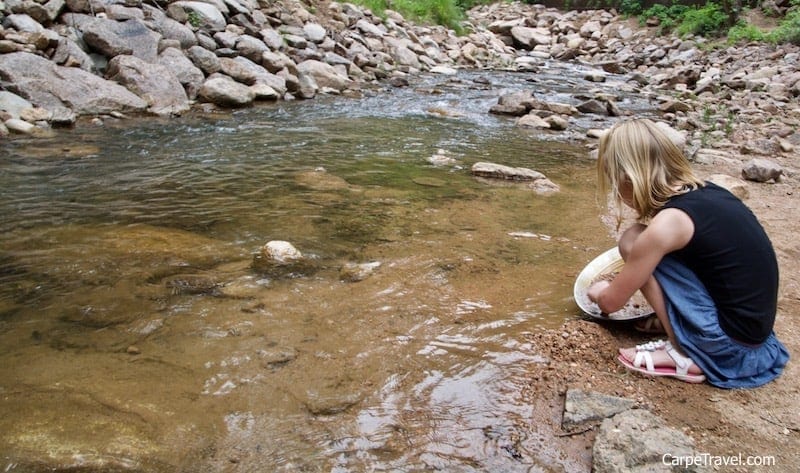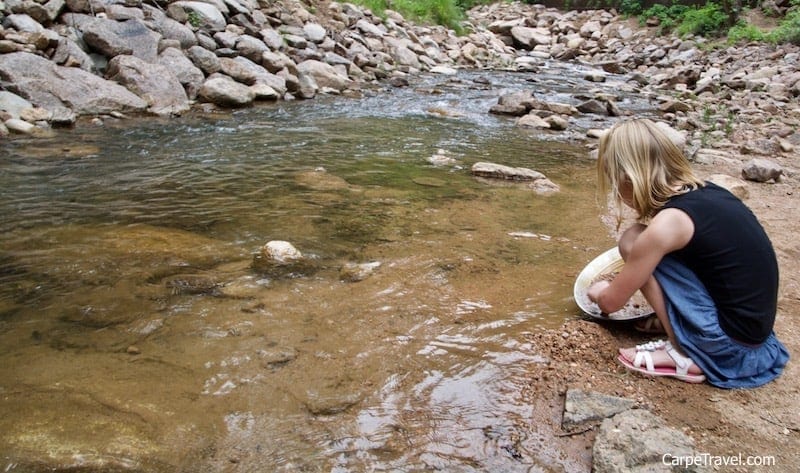 Bring a Treasure Bag and Change of Clothes
As I mentioned in the last tip, many mines allow visitors to mine for minerals in a nearby creek. This is a lot of fun for kids to do, especially on a hot day. You can get away with rolling up your jeans and stepping into the water but if you have little ones who like to splash, bring an extra change of clothes or a swim suite they can wear for panning. If you are one of the lucky ones who strike it rich, you'll want to take those treasures home. The mines won't have anything for you to carry your things in so come prepared with baggies – ziplocks or plastic grocery bags – to transport your treasure home.
Weather Permitting
Mine tours are not a rain or shine type of activity. Think shine only. Mines close for tours if the weather is poor with rain and snow being the main culprits for closings. Check the weather before you head out. And, to be safe schedule your tours earlier in the day (before noon) if you can. In Colorado, and other mountain areas, storms typically come through in the afternoons.
Comfortable Walking Shoes
One wouldn't think you would be doing too much walking on a Colorado mine tour but you do. Most tours aren't drive up, park and jump on the train cart that takes you down into the mine. No. You must typically walk to get to the entrance of the mine, which in most likely uphill. Once inside, you do get out of the train cart and you're allowed to walk around a little. Best to wear comfy shoes that aren't open toed (avoid rocks, dust and stubbing your toe in the dark).
Colorado Mine Tours
There are several Colorado mines that offer tours. Tour seasons and price packages vary for each mine. It's recommended to call or visit the website before your trip to verify times and prices. Make sure to also check for directions, many of which are printer friendly on the mine's website. Several of these Colorado mines don't have traditional GPS-ready addresses so following the little blue dot isn't going to work.
Argo Gold Mine and Mill, 2350 Riverside Dr. Idaho Springs, CO 80452 (303) 567-2421
Bachelor Syracuse Mine, 1222 County Road 14, Ouray; 970-325-0220
Country Boy Mine, 542 French Gulch Road, Breckenridge; 970-453-4405
Cresson Mine 500 Victor Ave., Victor; 719-689-4211
Hard Tack Mine, County Road 20, Lake City; 970-944-2506
Hidee Gold Mine, Central City Parkway, Central City; 720-548-0343
Lebanon Silver Mine Tour, Georgetown, CO
Mollie Kathleen Gold Mine Tour, 9388 Colorado 67, Cripple Creek; 719-689-2466
Old Hundred Gold Mine, 21 County Road 4A, Silverton; 970-387-5444
Phoenix Gold Mine, 800 Trail Creek Road, Idaho Springs; 303-567-0422
Was this helpful? Pin it for later!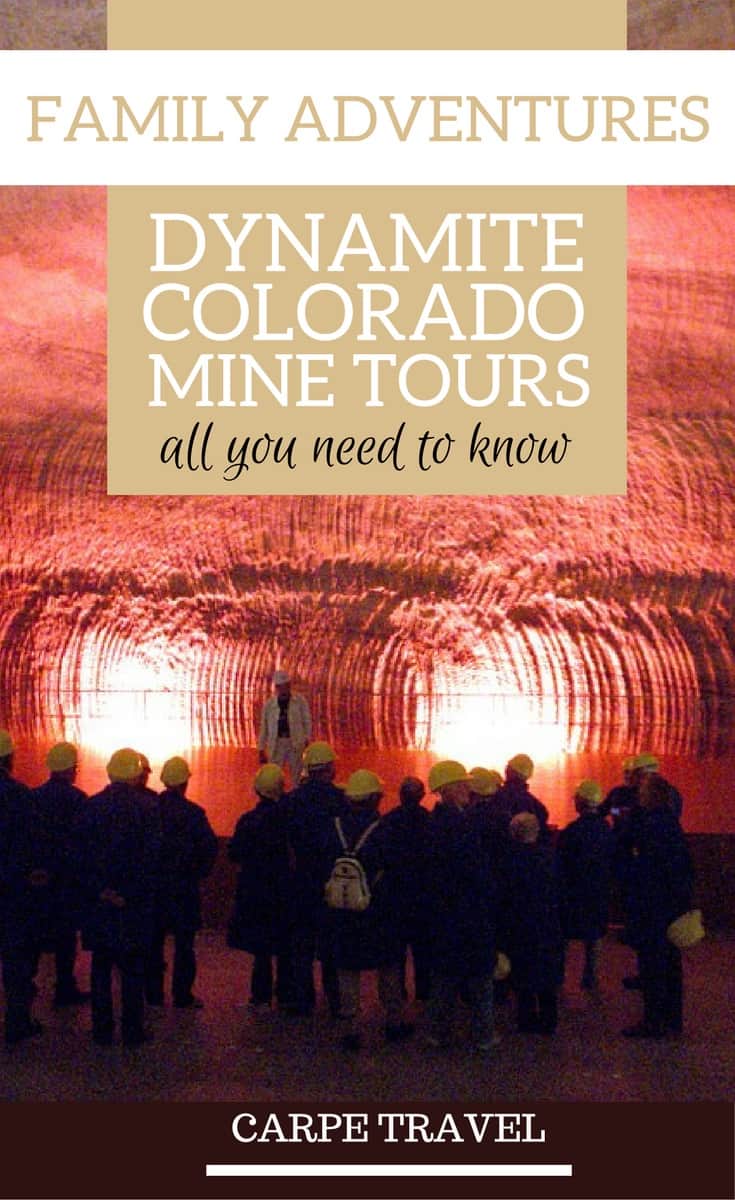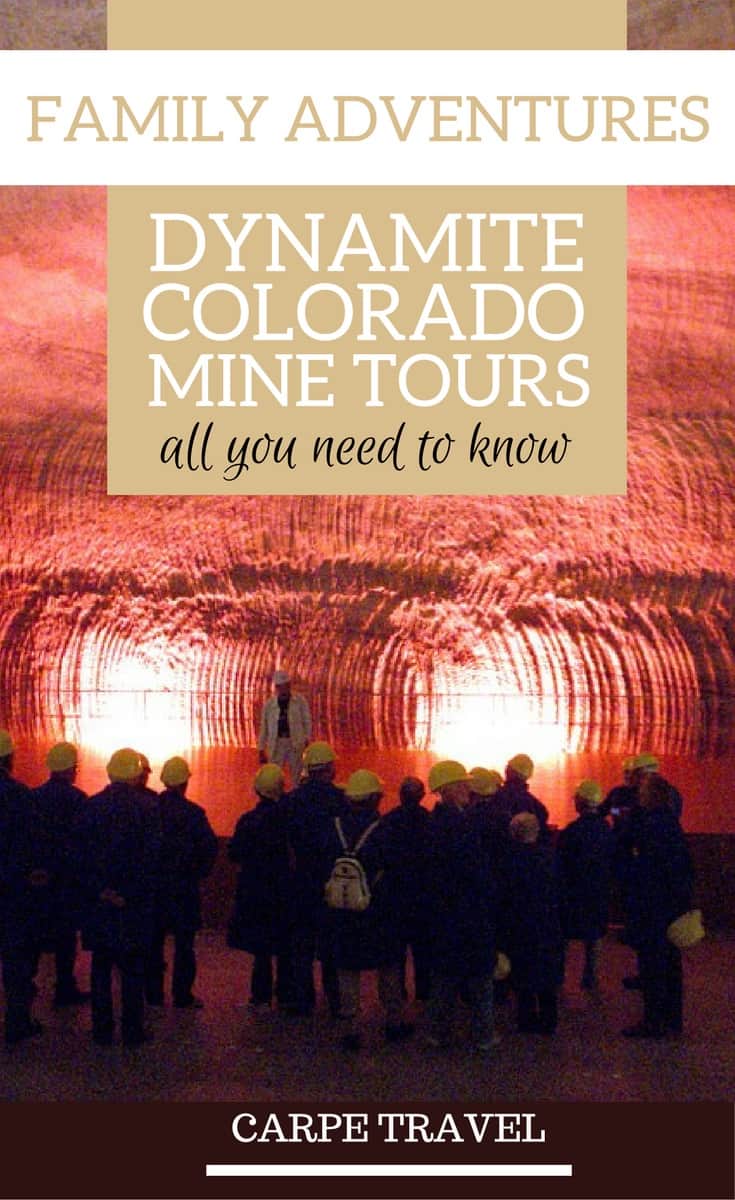 Looking for more ideas for things to do in Colorado or Colorado's wine regions? Click on over to Carpe Travel's Colorado Wine Travel Guide.
Save
Save
Save
Save
Save
Save