Our Georgia Wine Travel Guide shares a brief history of the state's wine country, terroir, where to sip, where to stay and things to do beyond the vines.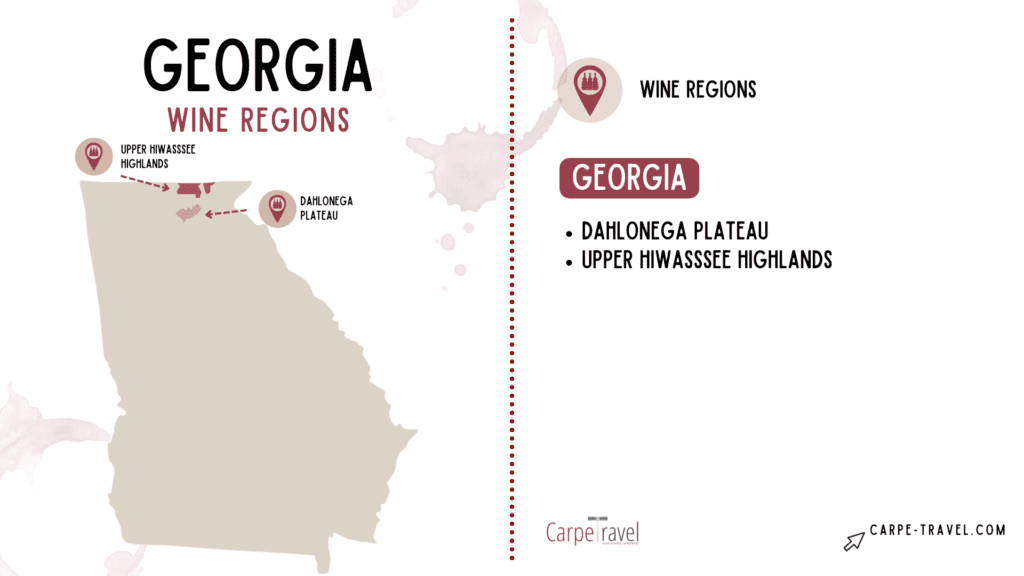 WHERE IS GEORGIA WINE COUNTRY?
Georgia wine country lies in the hilly and mountainous northwest region of the state but it is just four hours to the beachy shoreline of Savannah. Out-of-towners fly into Athens-Ben Epps Regional Airport or Hartsfield-Jackson Atlanta International Airport. Just 45 minutes from Athens, take US-129N and GA-124S. Atlanta is just over one hour away via I-285E and I-85N. Pick up a rental car at the airport and head to Braselton, which makes the best starting point to embark on Georgia's Official Wine Highway
BEST TIME TO VISIT
Georgia wine country boasts moderate climates all year-round so many tasting rooms will be open no matter what season you visit. Wine harvest is in the autumn, so if you visit then, call ahead for accommodations. Springtime in Georgia wine country is lush with bud break and new wines are often released in the spring. Summer in the south can be hot and humid and early autumn offers a break from that. Georgia wine country is to be enjoyed during every season.
Claiming soils and terrain similar to that of Piedmont, Italy, known for their stellar Barolo, Barbaresco, and Moscato d'Asti, Georgia produces award-winning Traminette, Merlot, Viognier, and other wines from vinifera grape varietals and hybrid grapes.
Georgia shares its first designated wine region AVA (American Viticulture Area) with North Carolina. The Upper Hiawassee Highlands AVA was established in 2014. It spans Northern Georgia and South Western North Carolina along the southern end of the Blue Ridge Mountains. In Georgia, three counties; Fannin, Towns, and Union, are included. In North Carolina, the AVA encompasses Cherokee and Clay counties.
Vineyards flourish along the Hiawassee River, whose headwaters are in Towns County Georgia. The river winds into North Carolina and then flows west into Tennessee. The Upper Hiawassee Highlands AVA has mountainous landscapes flanked by sandy beaches and the Atlantic Ocean. Its elevation ranges from 1300-2200 feet high, which is prominent when coming from seal-level just miles away. The terroir is sloping hills with gravely well-draining soil, ideal for grape growing. Because of its elevation the region is cooler and less humid, although it is still considered sub-tropical. The entire AVA is 690 square miles with 54 acres under vine. There are currently 57 active Georgia wineries and nine vineyards. The main towns in this AVA include Ellijay, Dahlonega, Tocca, White, Jasper, Helen, Hiawassee, Cleveland, Talking Rock, Rabun Gap, and Young Harris.
In 2018, the Dahlonega Plateau earned its own AVA designation, for the robust wine production around the town of Dahlonega. It is located in the foothills of the Blue Ridge Mountains and boasts gravely rich soils, fertile landscapes, rushing waterfalls, and rivers that were the first to sport gold in 1829 inciting the nation's first gold rush.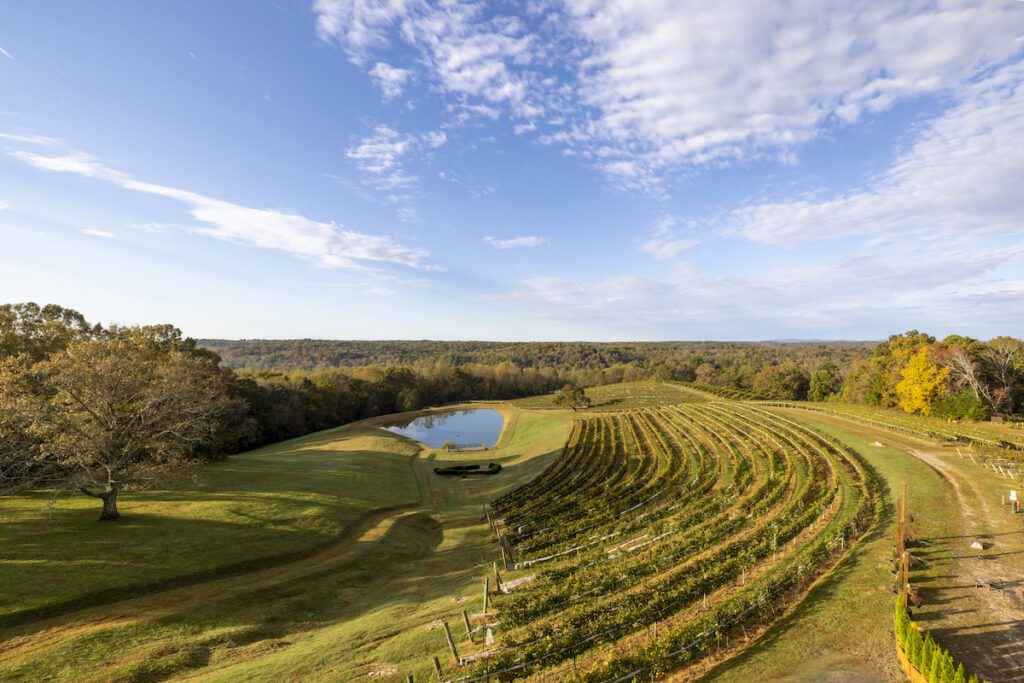 A wine with an AVA label must have 85 percent of its grapes grown in that viticultural area.
TOP GRAPE VARIETIES
Most of the wine is produced from native or hybrid grapes such as Norton Cynthiana, Concord, Muscadine, and Scuppernong. Hearty hybrids like Traminette, Chambourcin, Blanc du Bois, Seyval Blanc, and Petit Manseng can be found along with traditional Vitis Vinifera grapes including Albarino, Chardonnay, Viognier, Merlot, Cabernet Franc, and Cabernet Sauvignon. Georgia is one of the largest producers of Muscadine wine in the United States.
RED Wine Grapes
Norton Cynthiana
Chambourcin
Georgia is known more for its illustrious Antebellum era than its wine. With its then palatial estates decked out in the finest furnishings, surrounded by fragrant flower gardens, juxtaposed against acres and acres of cotton fields, the Georgia of Gone With the Wind seemed elegant and staid.
After the Civil War, many plantations committed acreage to grow food crops like the world-famous Georgia Peach, first introduced to the state in 1857 by Samuel H. Rumph, a legacy horticulturist. Rumph's hybrid Elberta peaches first attained commercial success in 1875, landing Georgia on the global stage for its luscious fruit. But, did you know Georgia has been growing wine grapes for nearly as long?
Georgia was once a major producer of table grapes and a significant amount of wine was vinified in the 19th century. As one of the centers of the global temperance movement, Georgia was an early adopter of Prohibition, passing laws against production and consumption in 1907, 12 years before the nation adopted the policy. After passing the 21st amendment repealing the 18th amendment, home wine producers went into business all over the United States, including Georgia. It wasn't until the 1980s that Georgia's modern wine industry was born.
Three wineries founded during the 1980's industry resurgence are still producing wine: The Georgia Wine Company, Château Élan, and Habershaw Vineyards and Winery. The industry nearly doubled in the last decade, with 57 dedicated Georgia wineries and vineyards, and plans to continue to expand.
Our top three Georgia wineries include the following but make sure to see our list of the top wineries in Georgia to sip in for even more to pour into.
Château Élan Winery
Spa & Resort
Dahlonega Resort
& Vineyard
Frogtown
Cellars
Best Georgia Wineries to Sip In
Planning Your Georgia Wine Country Vacation
WHERE TO STAY
Many wineries in Georgia offer overnight accommodations ranging from glamping and private cottages to luxurious hotels and spas. A few favorites…
GEORGIA WINE TASTING ITINERARIES
CAN'T MISS GEORGIA WINE FESTIVALS
Sip in More of Georgia Wine Country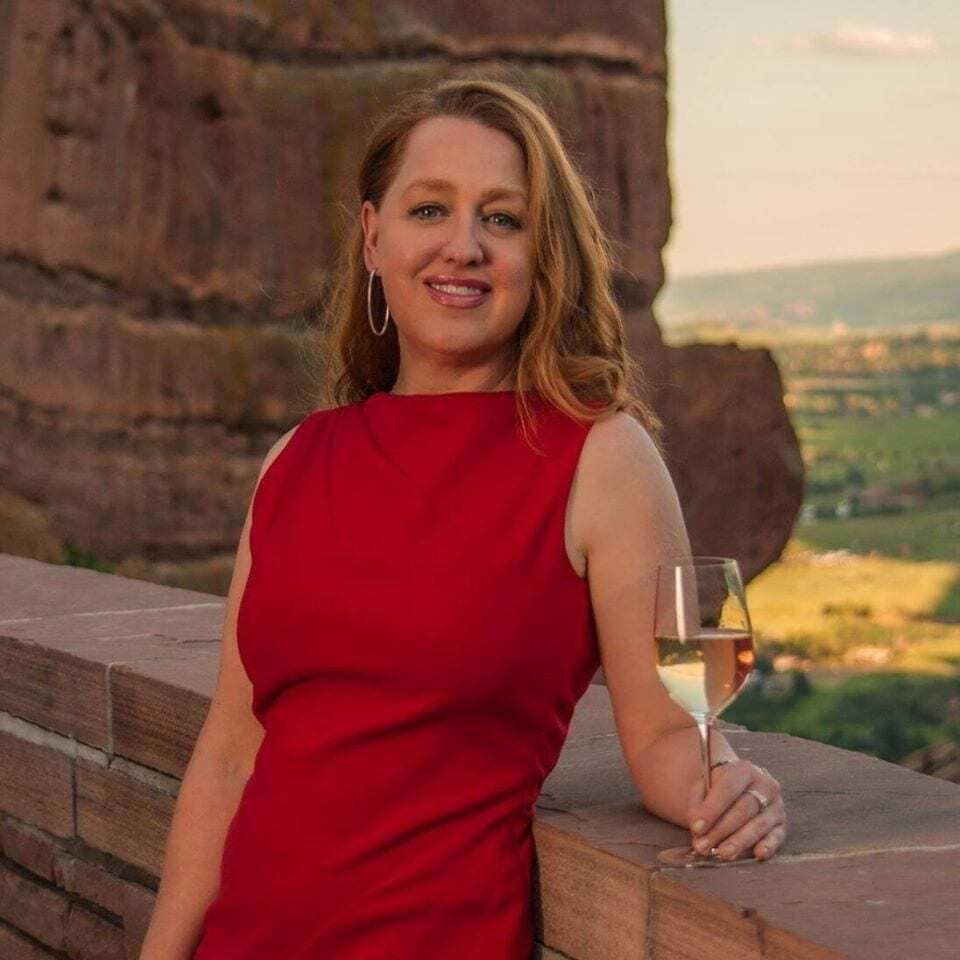 Simone FM Spinner is a wine writer, consultant, judge, speaker, and published author. She is a certified sommelier with 13 advanced wine certifications, a bachelor's and master's degree in wine studies, and is pursuing her doctorate researching wine, climate change, and legacy. She is the Women of the Vine & Spirits 2020 WSET Diploma scholar.