By Contributing Writer, Tatum Skipper
Whether you are going to explore the North Georgia wine country for a day or a long weekend, choosing an area you want to stick with is key to planning your stay. Earlier I shared my recommendations on wineries to visit in the North Georgia wine country, now it's time for where to stay.
I've broken this out based on locations ideal for visiting wineries in North Georgia + indulging in other activities, like hiking and fly fishing. Cheers and happy sipping!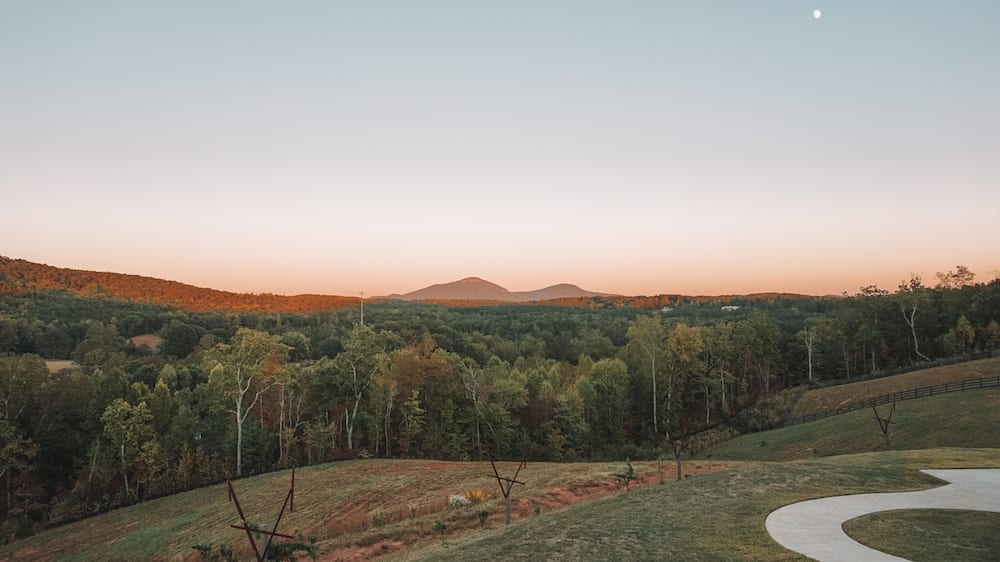 Staying Near Helen, Georgia
This replica German look alike town has so many activities to offer. Stroll the streets for live music, trinket stores and lots of beer/wine! Vineyards and wineries open around 10 am here, making it the perfect start to any day! Some locations to check out for your stay include…
Some wineries to check out around this area are: Yonah Mountain Vineyards, The Cottage Vineyard & Winery, Serenity Cellars and High Tower Creek Vineyards.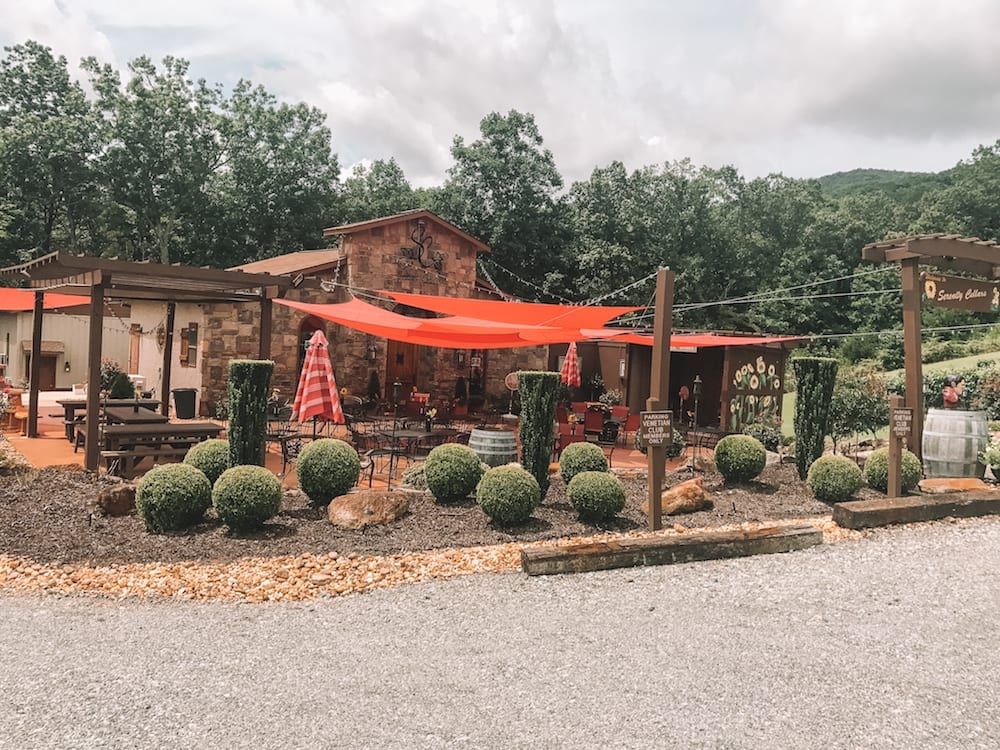 Staying Near Dahlonega, Georgia
With the most wineries within a single city, this cute and quaint town is the epitome of southern charm. Since there are so many to choose from, the list could seem intimidating to say the least, but if you plan on a long weekend, you can hit a few in between other activities. Amicalola Falls is a 30-minute drive and beautiful hike to a waterfall. Some locations to check out for your stay is:
Mountain Top Lodge Dahlonega | The Smith House | Cedar House Inn & Yurts
Some wineries to check out around this area are: Montaluce , Three Sisters Vineyards, Kaya Vineyards, Cavender Creek Vineyards and Winery, Frogtown Cellars, and Serenberry Vineyards (just to name a few).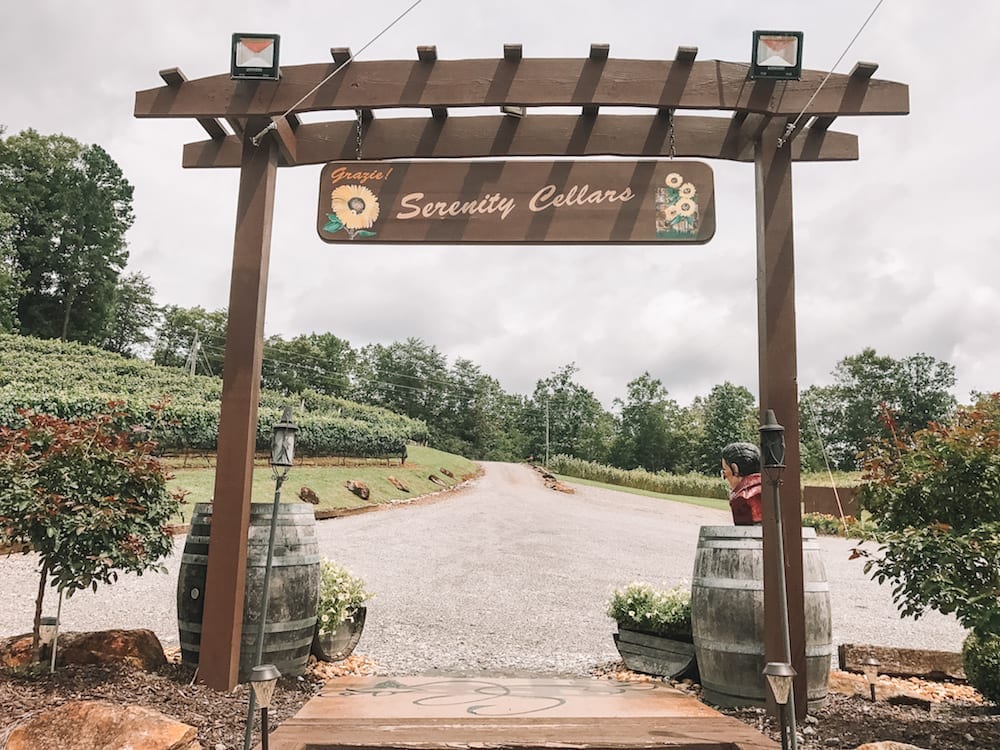 Staying Near Ellijay, Georgia
Frequented by locals and visitors alike, this mountain town makes you into an outdoor person, even if you really aren't one. With amazing restaurants, exciting activities and of course, wineries, you will be sucked into the Southern lifestyle. Not to mention, if you want some time away from all that wine, you can check out the nearby orchards for apple picking and petting farms. Some locations to check out for your stay is:
Some wineries to check out around this area are: Chateau Meichtry Vineyards, Catecay Vineyards, Fainting Goat Winery, and Sharp Mountain Vineyards.
Some orchards to check out around this area are: Hillcrest Orchards (popular for wagon rides, petting farm and their apple cider), R & A Orchards (popular for pony rides and corn mazes), and Red Apple Barn (popular for flowers, apple fritters and games).
To make the most of your North Georgia Wine journey, make a weekend out of it. With so much to do and see in the North Georgia Mountains, you will never leave disappointed. The southern hospitality translates throughout the entire Southeast. Plus, a nice glass or bottle of wine always tastes better after a long day of white-water rafting, fishing or hiking.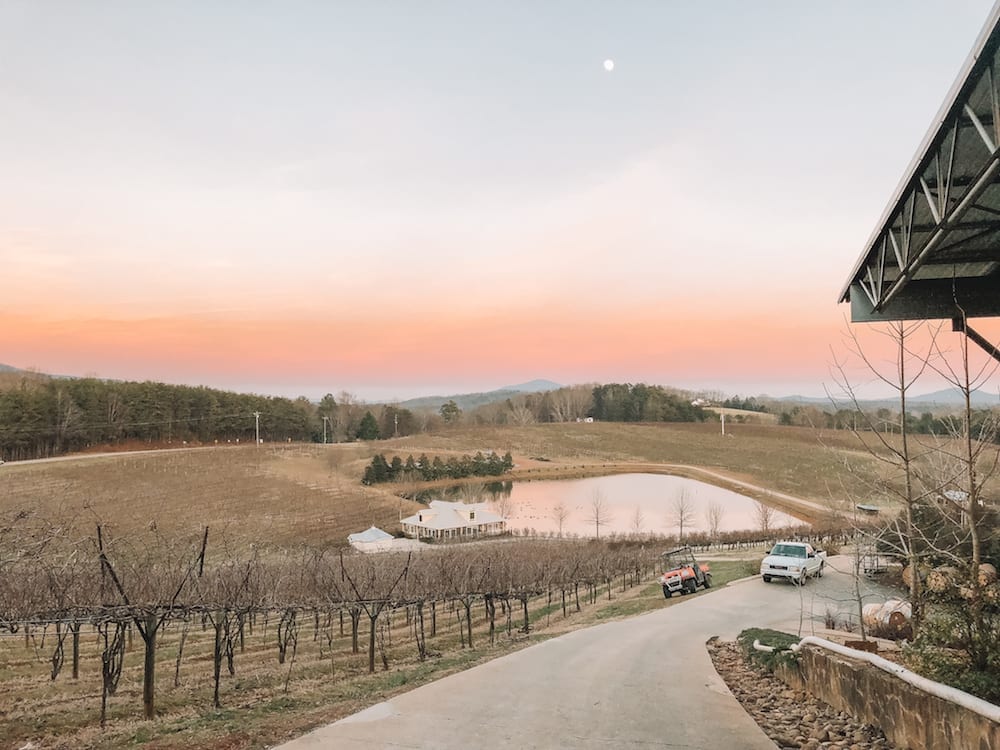 Visited the North Georgia wine country? Where is your favorites to sip and stay?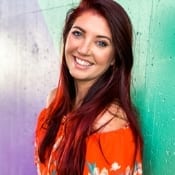 Tatum Skipper
Tatum Skipper is a travel blogger, itinerary master and champagne lover passionate about helping people all around the world turn their travel dreams into reality. She circles the globe full-time promoting scenic destinations, affordable hotels, and brands that encompass all things travel on her blog – Bonvoyage Babes. You can follow more of her travels on Facebook and Instagram.