Visiting Georgia? This guide will help you sip your way through the North Georgia wineries worth visiting.
By Contributing Writer, Tatum Skipper
Georgia is known for a lot of things – peaches, history, amazing southern food – but what most people don't know about Georgia is its wine. North Georgia is probably one of the most underrated wine regions in the United States.
In the early 1900's, the state of Georgia was a profitable producers of fine, American wines. Sadly, National Prohibition came on strong and wine production ceased…it wasn't until the late 1980's that it kicked back up in the state with North Georgia becoming a wine country destination.
One of the nice things about North Georgia wineries is that they are all within close proximity of one another, making it easy to choose your own route and enjoy the scenic mountain views and rolling meadows. With more than 25 wineries, there is so much to be explored. Here are few of my top recommendations to help guide you on sipping your way through North Georgia wineries. Looking for other ideas on things to do in Georgia, check out what the Wandering Wheatley's recommend.
North Georgia Wineries with a View
You might be wondering a little bit about the name. Yes, this place has goats that you can pet and play with! Goats + wine + food + view = sheer bliss.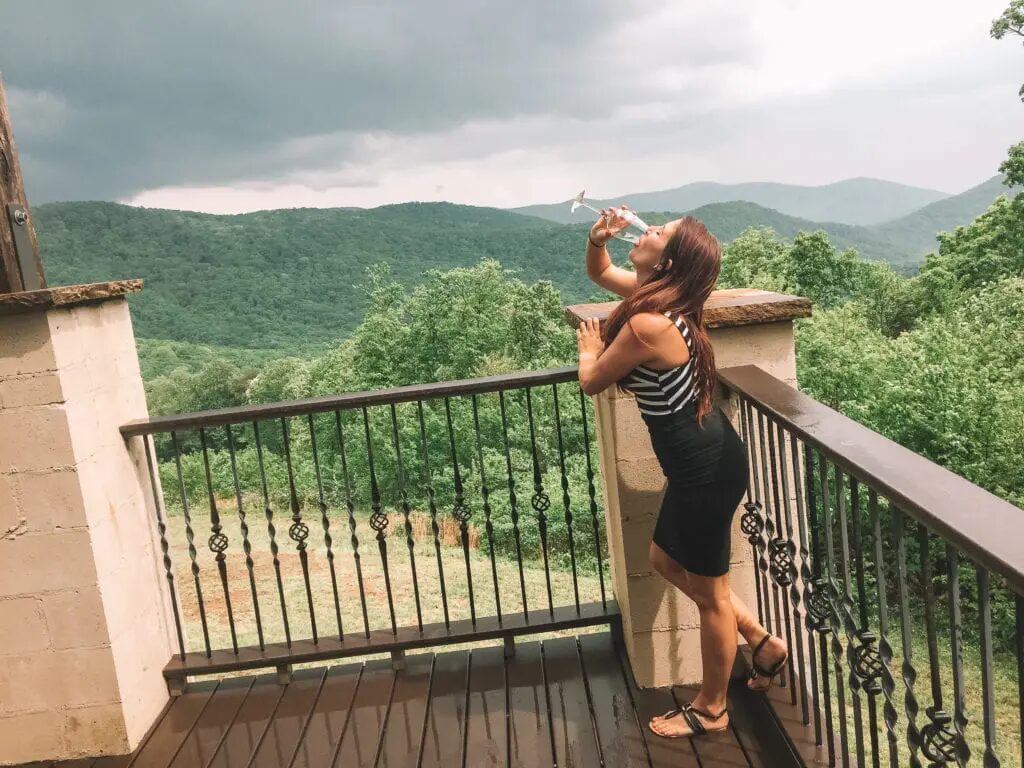 Their award-winning wines will make you proud to be an American! With wine names like Valor, Independence and Liberty, it's our civilian duty to enjoy these from the rooftops. Grab a glass and enjoy the scenic views from their 50 ft. Veranda, or head inside where you're greeted with 30 ft ceilings and live music!
Wine to try Carlos Sweet which embodies the true muscadine taste of sweet wine.
A family owned and operated winery and vineyard, the Cottages boasts over 20 different wines for you to choose from. Reds, whites, and of course, sweet wines.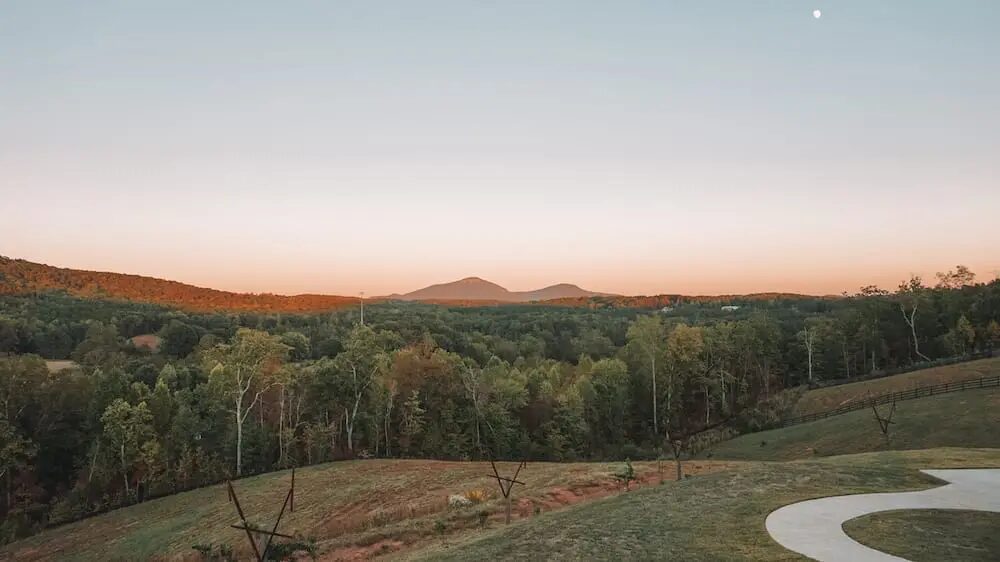 Although, not as large as most would expect, this quaint little North Georgia winery and their staff make you feel right at home. They encourage you to grab a glass and head outside to enjoy the view. The best time to visit The Cottages is right before sunset, where you can sit in a swing and watch the day turn into night.
Wine to try: Southern Sass which is like biting into a sweet Georgia Peach!
Come spend the day at the stunning Kaya Vineyards. Entering through wrought iron gates, you are greeted with a stone front and warm welcome. Kaya offers a light lunch menu that pairs nicely with their award-winning wines, or you can enjoy their tasting room dining which offers a variety of dishes hand crafted by their Executive Chef. Personally, the paninis are to die for.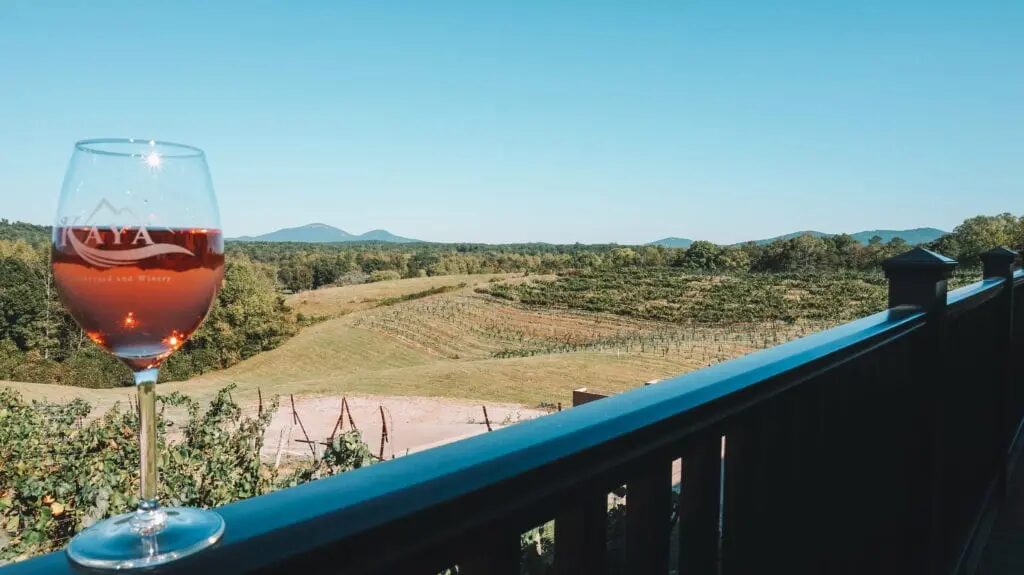 Kaya has no shortage of wine selections, and all are exclusively made from estate grown grapes right on the property. For wine enthusiasts who aren't a fan of sweet wines—you're in luck! Their sweetest wines are only for dessert. A far cry from the normal Georgia Muscadines, but nonetheless, very tasty!
Wine to try: 2016 Blue Truck Sweet Merlot Blush—try saying that three times fast. This blush wine is easy on the palette and best served chilled. With aromas of pomegranates and red currants, it's like sipping on a fruit medley.
This North Georgia winery is a go to when visitors come into town. Outside you will find mountainside views, sprawling landscapes, 200 acres of vineyards and an experience like no other. Their vineyard and Cave tour are among the best in the South!
This 90-minute walking and tasting tour takes you on a journey through the vineyard and the only known wine caves while you sip on 8 delicious wines! This tour also includes a nice etched Yonah wine glass!
Stop in on Saturdays to enjoy live music, or simply grab a glass and sit outside on their expansive patio area. Best of all, it's also an awesome wedding venue for your big day!
Wine to try: Young American Red which is oh so dynamic with subtle notes of dark fruit and intertwined with layers of spice. YUM!
Grand North Georgia Wineries
Probably the most unique and beautiful winery in Georgia. Their motto is "The beauty of Tuscany, the experience of Sonoma & the hospitality of the South." This statement couldn't be truer. As soon as you drive up to their property, you feel as though you have teleported to the Tuscan vineyards of Italy. It's like a whole new world in the heart of the North Georgia mountains.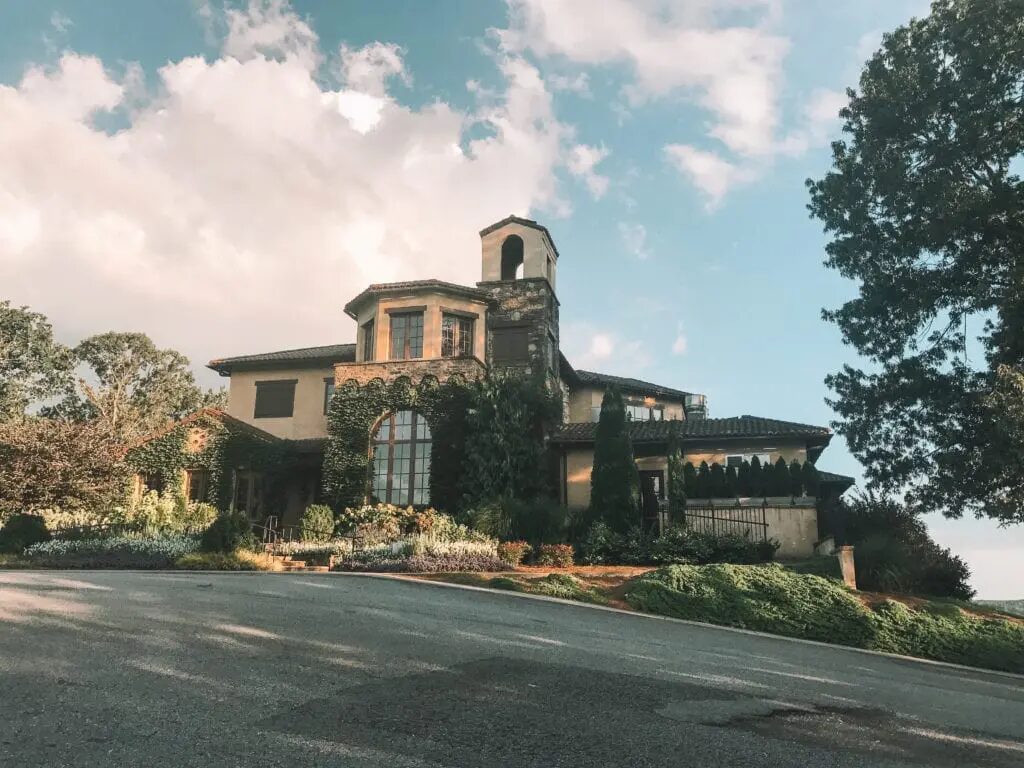 At Monteluce, you can expect opulence. A wine and fine dining experience overlooking their vineyards, a mossy façade, grand staircases and an epic patio area. The luxury doesn't stop there, with a velvet lounge area, executive chefs and 10 hand crafted wines, your taste buds will be screaming for more.
The best part is that they offer wine tastings AND wine hikes! Why not work off some calories so you can enjoy more than one glass?
Wine to try: Monteluce 2014 Pinot Noir that's medium bodied with dark fruit, ripe cherry and a hint of smoke.
Another luxurious winery that offers so much more than just fine wine. Here, you will have an overall experience (that you can brag about again and again.) Want to enjoy a weekend getaway? Celebrate an anniversary? Brush up on your tennis and golfing skills? How about a place to just rest and relax? Chateau Elan literally has it all. From their renowned dining experiences, to their golf villas, all the way up to their spa and luxurious estate rooms, you might never want to leave.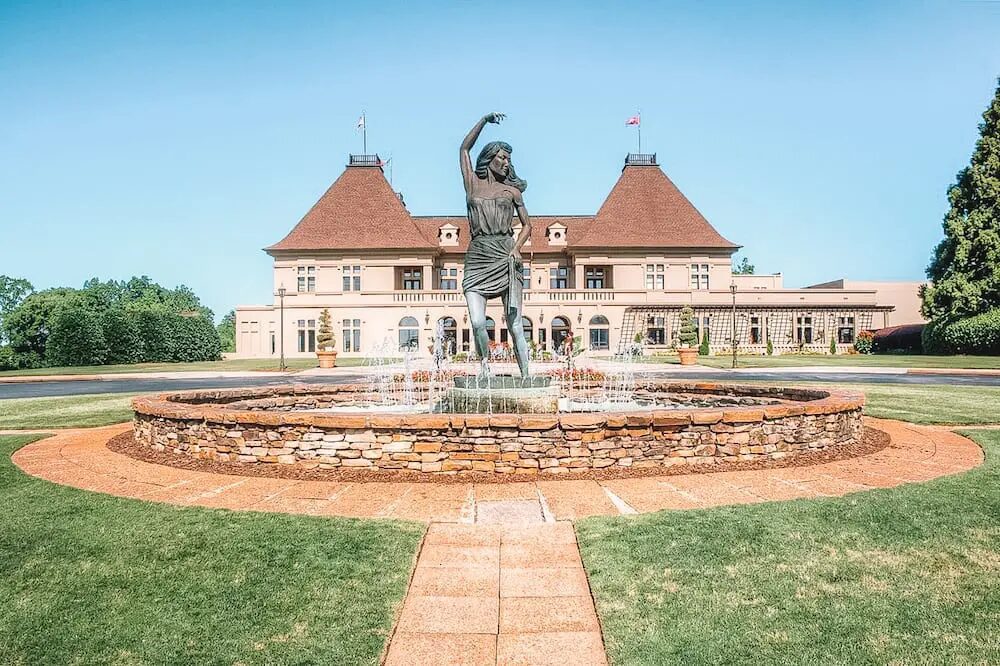 For everything wine, you can partake in their weekly or monthly events, dine at the winery, design your own custom wine label, book a wine tasting or even a tasting with a tour of the grounds.
Wine to try: With almost 30 different wines to choose from, it's hard to pick a favorite. For sweet wine, try their Duncan Creek Red which is 100% Georgia-grown Muscadines that has a crisp and refreshing taste. For white wines, try their Belle Reserve 2015 that opens peach and melon fragrances as well as some floral notes. Lastly, for red wines, try their Velvet Reserve 2015 which is a slightly-oaked fruit bomb with strawberry flavors.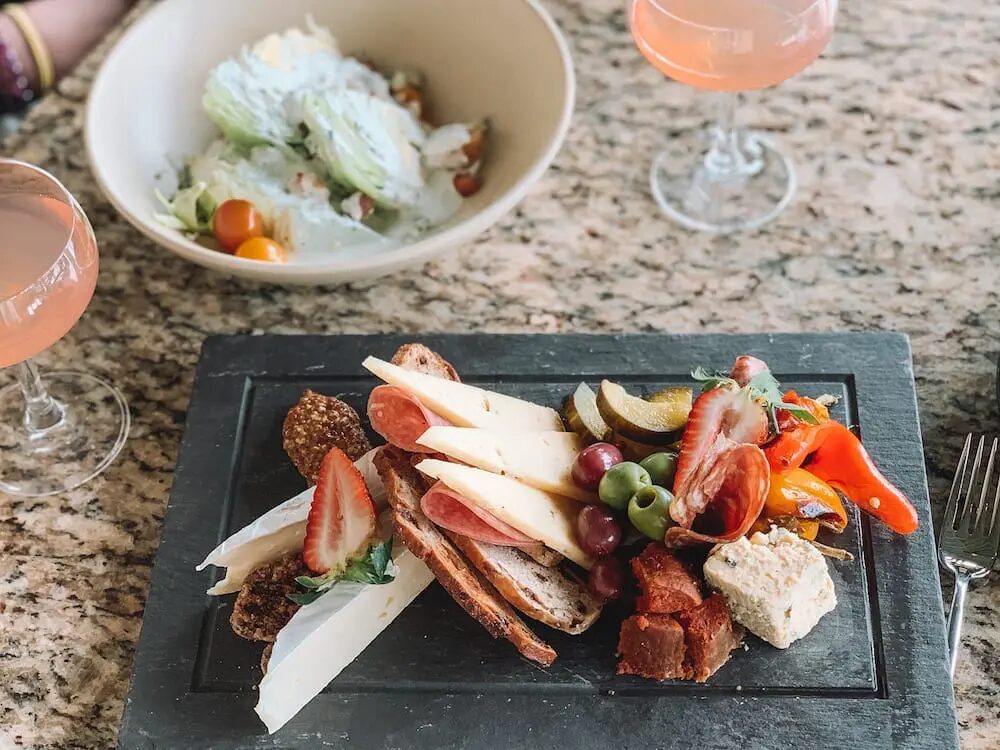 Unique Offerings at North Georgia Wineries
At first glance, the property is massive! Since this is a family owned and run vineyard, the family home sits up on the hill and the winery just at the bottom. Imagine walking to work every day AND selling wine as your job!! With a beautiful open-air seating area filled with tables that overlook the vineyards, this good ol' southern place will have you sitting around for hours.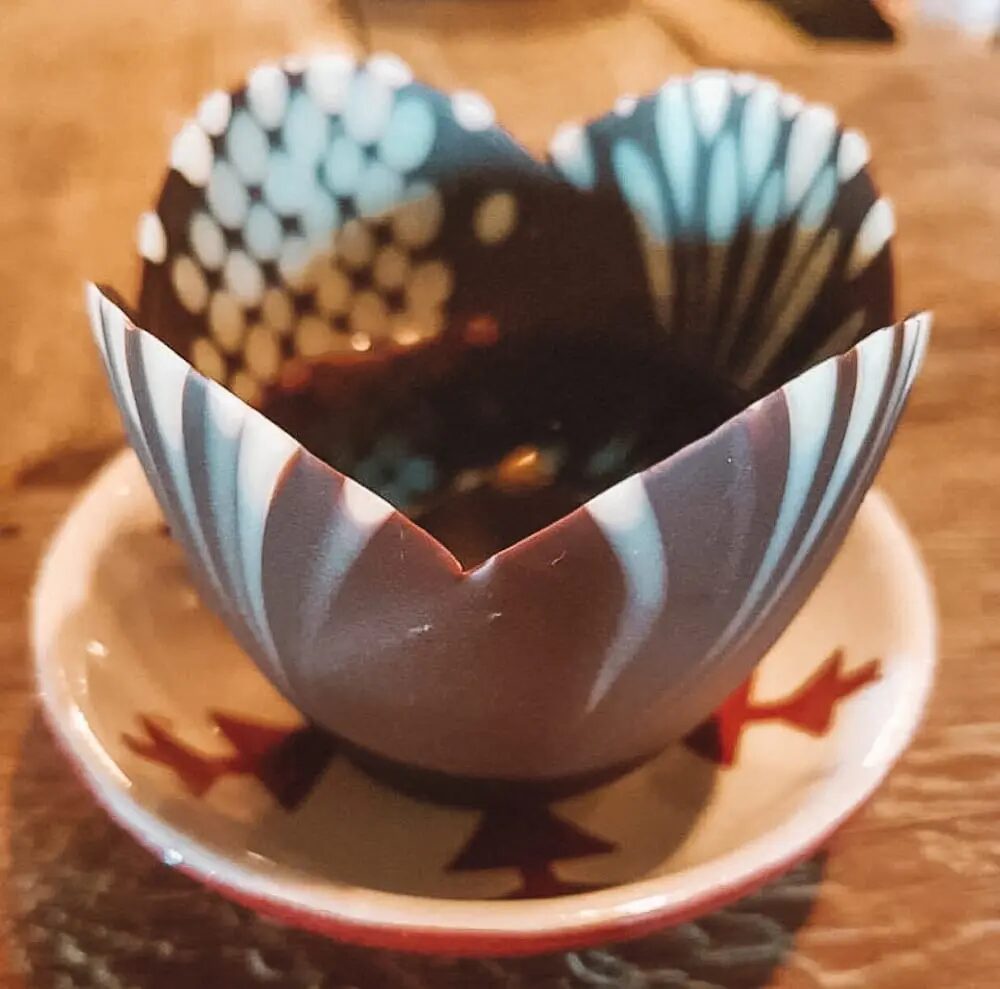 What makes this place so unique is their chocolate tasting cup. Yup, you heard that right. Enjoy their dark, rich muscadine wine with hints of blueberries in the signature milk & white chocolate cup that's carefully shaped like a tulip!
Wine to try: Golden Harvest which can be categorized as a sweet muscadine wine with fruity flavors. At only $18 a bottle, you can bring some home for everyone!
Will you be visiting any North Georgia wineries in the near future? Need a place to stay in the Georgia wine country, get some ideas here. And, let us know in the comments which North Georgia wineries are your favorite?
About the Contributing Writer: Tatum Skipper is a travel blogger, itinerary master and champagne lover passionate about helping people all around the world turn their travel dreams into reality. She circles the globe full-time promoting scenic destinations, affordable hotels, and brands that encompass all things travel on her blog – Bonvoyage Babes. You can follow more of her travels on Facebook and Instagram.