Your Quick Guide to Kid Friendly Wineries in California
Wine tasting with kids doesn't sound like it makes for a perfect pairing… But, being a wine enthusiast and a parent who travels with her kids means it happens more times than not. The Husband and I have learned a lot about what to look for when wine tasting with kids in tow and it all comes down to finding family friendly wineries. They do exist!!! (See my full list of tips on wine tasting with kids.)
What makes a family friendly winery? Things that create a fun and unique experience for both the kids and adults. Think about a petting zoo with the sheep and goats that many vineyards employee for their sustainability efforts. A tour of a working farm. Swimming pools. Playgrounds. Kids juice blending experiences. Outdoor games and so on.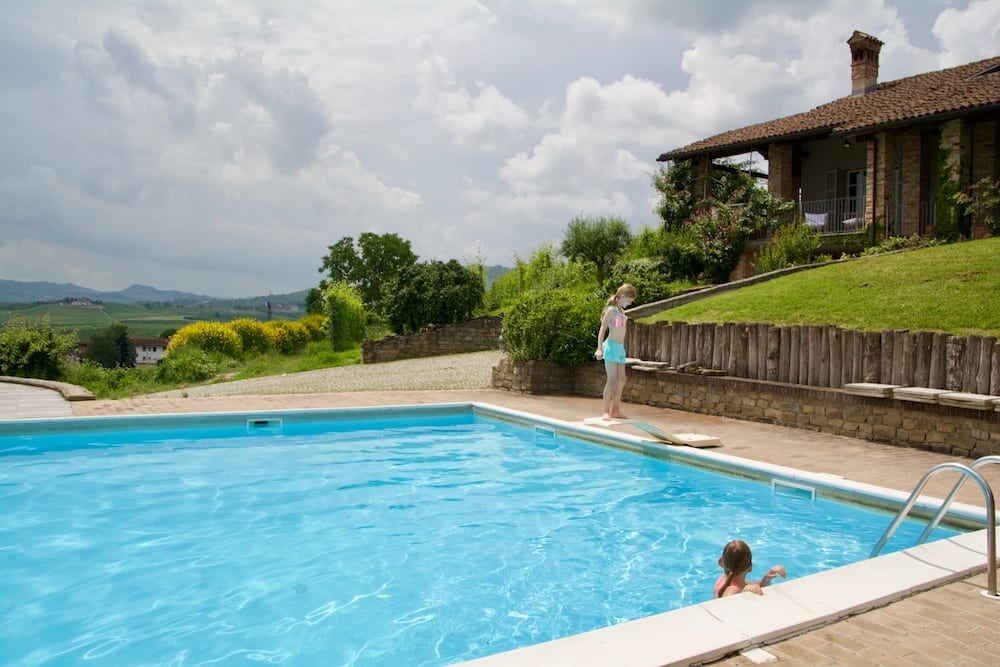 There really are so many activities beyond wine tasting that wineries are offering these days to make them more of a destination – aka good kid friendly wineries.
The Wine Institute did my homework for me when it comes to collecting a list of kid friendly wineries in California. I was so excited about it that I wanted to share it with you guys! (We'll be road tripping throughout Colorado this summer so stay tuned for a list of Colorado Family Friendly Wineries. If you're visiting Sonoma, check out our ideas on things to do with tweens and teens in Sonoma County.)
California Family-Friendly Wineries
ACORN Winery/Alegria Vineyards, Healdsburg, Sonoma County  
Legos, crayons and cornhole keep kids entertained while parents taste. Children may also explore the vineyards adjacent to the tasting room, join parents on a guided vineyard walk and taste grapes during harvest.
 
Alexander Valley Vineyards, Healdsburg, Sonoma County
Kids can join in winery and cave tours with their parents, visit the vineyards and enjoy the winery's picnic area.
 
Alpha Omega, St. Helena, Napa Valley
The winery offers the coloring book, "Exploring the Napa Valley with Traveler Teddies," a kid-friendly guide to the Napa Valley, presented with a box of crayons.       
 
Austin Hope & Treana Tasting Cellar, Paso Robles, San Luis Obispo County
While parents enjoy a glass or a bottle outside overlooking the vineyards, children are invited to play cornhole or giant Jenga.
 
Benziger Family Winery, Glen Ellen, Sonoma County
A 45-minute educational tram tour showcases the winery's Biodynamic vineyards, caves and insect-friendly gardens.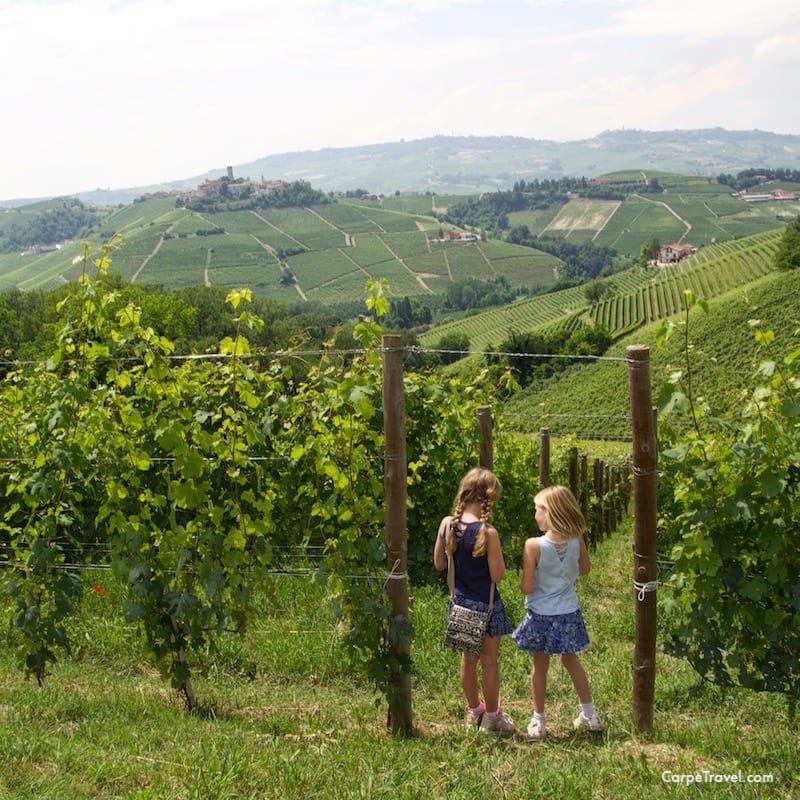 Buena Vista Winery, Sonoma, Sonoma County
Tours led by period actors include wine caves and the Historic Wine Museum, which features an entertaining multi-media show. There's also a picnic area and hedge maze.
 
Buttonwood Winery, Solvang, Santa Barbara County
Explore the large fruit tree orchard and picnic areas or visit the estate farm animals.
Captain Vineyards, Moraga, Contra Costa County
Tour the first green, sustainable, dry farmed vineyard and winery in the Lamorinda AVA, which offers a 4-H program for middle and high schools through the University of California at Davis.
 
Castello di Amorosa, Calistoga, Napa Valley
Tour a massive replica of an Italian castle, complete with a dungeon, then meet the estate peacocks and farm animals. Kids can sample grape juice and enjoy their own play area.
 
Castoro Cellars, Templeton, San Luis Obispo County
Games for kids include cornhole, giant Jenga and disc golf.
Pruning at Captain Vineyards.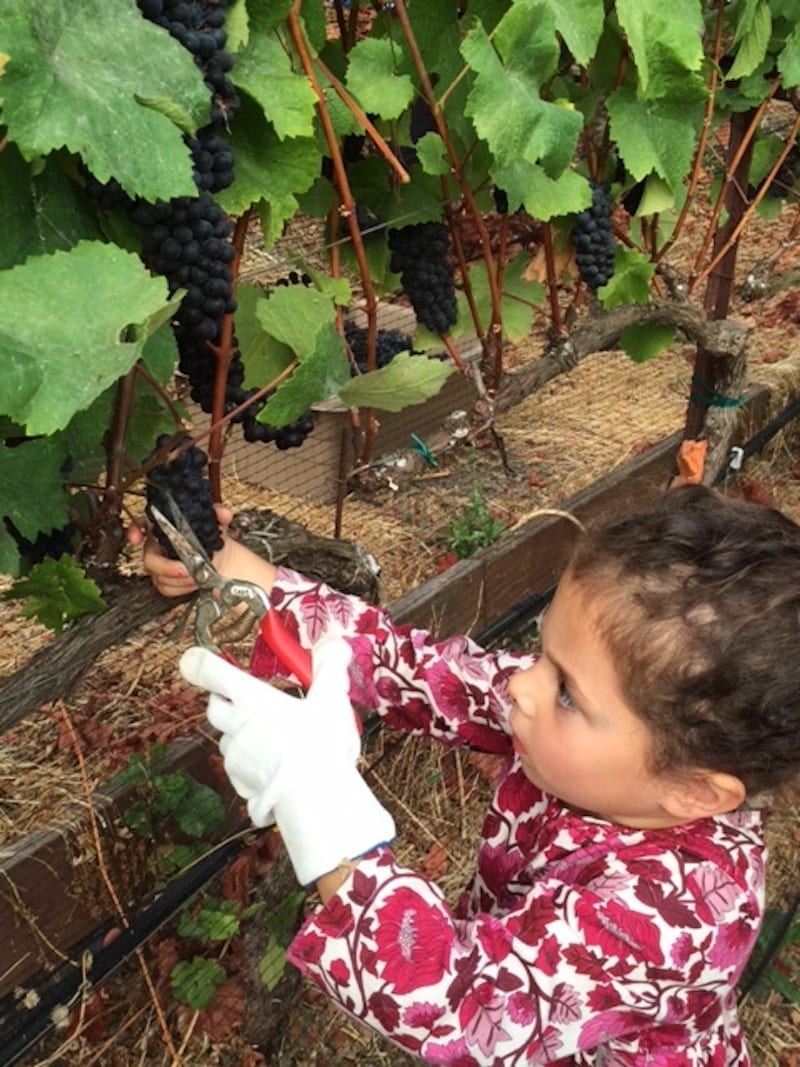 Cline Cellars, Sonoma, Sonoma County
The park-like grounds feature expansive lawns, ponds stocked with fish and turtles, caged exotic birds, vintage train cars and the California Missions Museum.
 
DeLoach Vineyards, Santa Rosa, Sonoma County
The winery offers educational, family-friendly tours detailing DeLoach's history, winemaking techniques and farming practices. Families can end their tour with a picnic in the winery grove.           
 
Domaine Artefact, Escondido, San Diego County
Pack a picnic and play cornhole and giant Jenga, or visit the ranch's resident horses, chickens, dogs and pigs.
Eberle Winery, Paso Robles, San Luis Obispo County
Cave tours and bocce courts keep the kids entertained.
 
Francis Ford Coppola Winery, Geyserville, Sonoma County
Coppola welcomes families with a large swimming pool, bocce ball court, children's library, board games and more.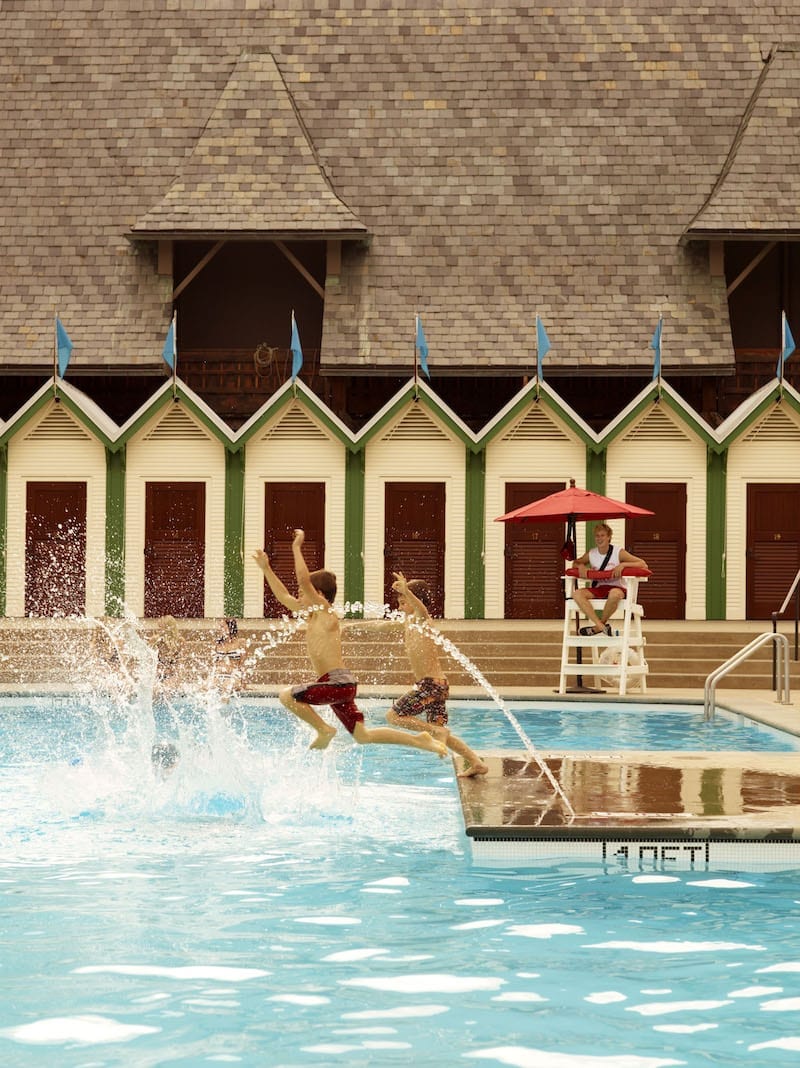 Heritage Oak Winery, Acampo, Lodi/San Joaquin County
Outdoor family fun includes picnicking, hiking down to the river, kayaking and camping.
 
Honig Vineyard & Winery, Rutherford, Napa Valley
The winery offers eco-tours of the vineyard, plus kids' toys and books.
Kendall-Jackson Wine Estate, Fulton, Sonoma County
Kids can taste grape juice and tour the extensive vegetable garden, which includes a chicken coop, bat boxes and a demonstration bee hive.
Landmark Vineyards, Kenwood, Sonoma County
The free Horse Drawn Carriage Tour delves into farming practices and Sonoma wine history. There's also a picnic area and expansive lawn.
 
Mauritson Wines, Healdsburg, Sonoma County
Grape juice tastings are offered during the harvest season.
 
Meyer Family Cellars, Yorkville, Mendocino County
The winery includes an outdoor children's play area.
 
Navarro Vineyards, Philo, Anderson Valley, Mendocino County
Kids can enjoy a grape juice tasting of Pinot Noir and Gewürztraminer.
Pennyroyal Farm, Boonville, Anderson Valley, Mendocino County
The winery's Farm Tour lets kids meet resident farm animals and sample grape juice.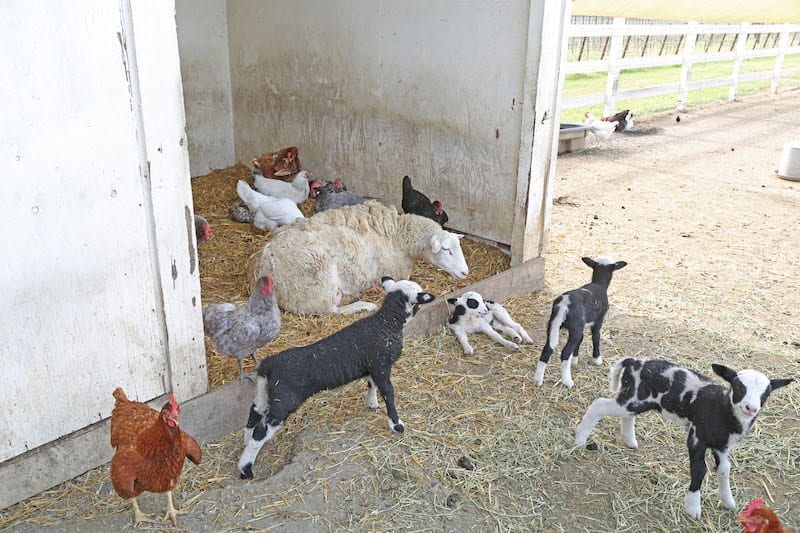 Raymond Vineyards, St. Helena, Napa Valley
The outdoor Theater of Nature showcases how all of nature's "actors"—including chickens and goats—play a crucial part in crafting quality wine, from the soil to the vineyards. 
 
Retzlaff Vineyards, Livermore, Livermore Valley
The winery has a picnic area and a lawn with big toy tractors for kids to play on.
 
Six Sigma Ranch and Winery, Lower Lake, Lake County
Meet "Topper", the winery's pot belly pig who loves to have his ears rubbed. Select Saturdays, jump on the flat bed and help feed the livestock. Picnic or play a game of cornhole. 
Truett-Hurst Winery, Healdsburg, Sonoma County
Families are free to roam the working farm, which features goats, chickens and sheep.
 
Zaca Mesa Winery, Los Olivos, Santa Barbara County
Families are invited to picnic or play a game on the giant chess board.
 
Have you visited other kid friendly wineries in California? Let us know what your favorite family friendly wineries are in the comments.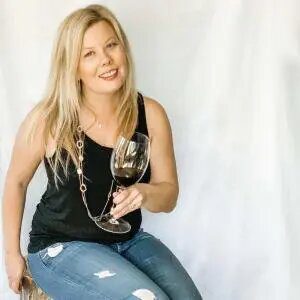 Elaine Schoch (pronounced the German way – Shock) is the editor and founder of Carpe Travel as well as an award-winning travel writer, wine judge, certified by the Wine & Spirit Education Trust (WSET) Level 2 and certified American Wine Expert. She is married to The Husband and has two kids, Princess One and Two – who's interest and knowledge in wine is quite extensive. Not to mention the stamps in their passports.