By Contributing Writer, Karen Posselt
Wine tasting is an adult activity, but that doesn't mean you can't enjoy visiting the wine country with your kids! Sipping with really little ones can be more challenging – and limiting – but once the kids are tweens and teens the Sonoma wine country is a family destination everyone can love. Here are some of the best things to do in Sonoma County with tweens and teens that my kids and I have found to be the perfect pairing.
Sonoma Mission
Kids in California spend time studying California history in the fourth grade, which consists largely of learning about the missions established in California by the Spanish in the 1700s and 1800s. I think it's great to visit places that help kids' learning come alive. The historic Sonoma Plaza in the town of Sonoma features a mission, the Mission San Francisco Solano.
There are barracks and several other buildings you can check out nearby as well. The barracks building houses the gift shop and book store, and there is an exhibit that explains about the original bear flag and the bear flag revolt that took place in this very spot as California became a republic for 25 days.
After checking out the mission and barracks, you can head over to General Vallejo's estate. (He is the Mexican General who founded Sonoma and lead the wine production at the mission's throughout Sonoma County. See, you'll get a little wine history too!) His estate is about a mile's walk through a park to get there. It consists of a couple of buildings that have historic furnishings so you can see what life was like for the rich in 1850's California.
Sonoma Plaza
Sonoma Plaza is the center of the pretty, historic town of Sonoma. The plaza is home to the Sonoma Cheese Factory, an amusing store with lots of yummy cheese samples, a deli where you can purchase the makings of a picnic, and lots of souvenirs. According to their website they have been closed temporarily and are planning to remodel before reopening, so check before you go.
The Vella Cheese Company also makes its own cheese and offers samples. If cheese is your thing, there are other cheesemakers that do tours in Sonoma County. Check out the Cheese Trail website to find out more.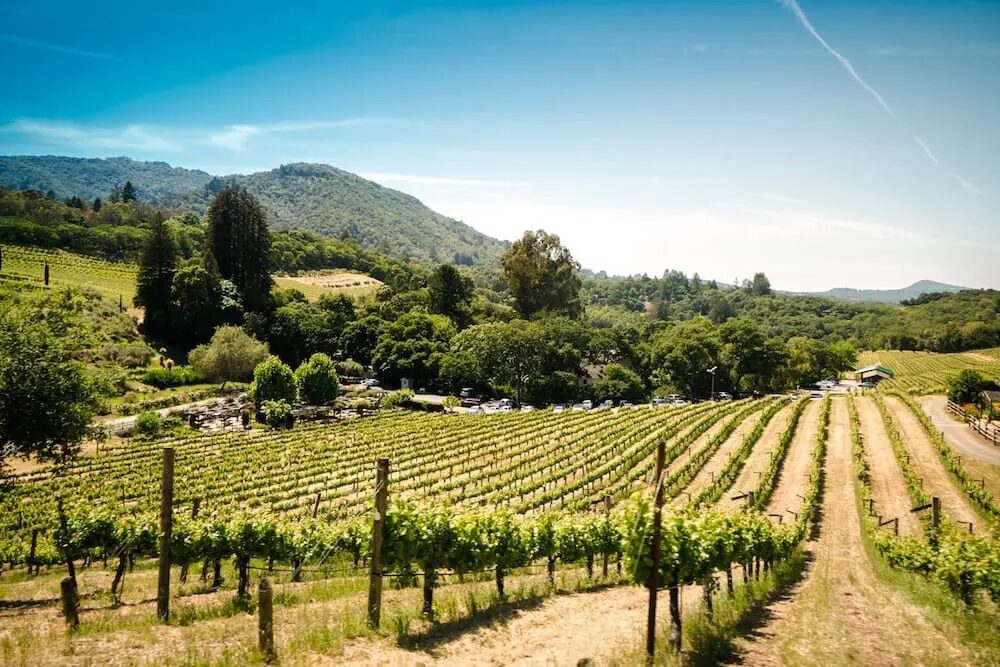 Wineries
If you are in Sonoma County, of course you need to go wine tasting! If you are going to visit the wine country with tweens, go to VJB in the little town of Kenwood. This winery is owned by an Italian-American family, and they specialize in Italian varietals of wine. Not only is their wine good, but they have turned their wine tasting room into a fun family-friendly destination by adding a pizza oven, Italian deli, and a lovely piazza where you can enjoy life (especially if you like your life to include wine and pizza). There's also gelato! Nothing helps kids put up with wine tasting better than a little ice cream.
Chateau St. Jean has a beautiful property across the highway from VJB. They have a large gift shop and deli, and pretty grounds where you could enjoy a picnic. It wouldn't work to well to bring small children here, but if you have tweens and teens that can be trusted to be on their good behavior, it would make for a nice afternoon.
Farther north, Francis Ford Coppola's winery in Geyserville has many fun activities for families! They have a pool with cabanas that you can rent (these are pricey) as well as bocce ball courts. There is also a great museum with movie memorabilia that tweens and teens enjoy. The winery also has a beautiful restaurant, Rustic, and also a more casual outdoor cafe by the pool.
Charles M. Schulz Museum
The Charles M. Schulz Museum in Santa Rosa is another great activity for families in Sonoma County. Charles Schulz is the creator of the Peanuts comic strip featuring Snoopy. The museum has exhibitions that vary. There are galleries, an activity room, and a theater that plays various Peanuts cartoons all day.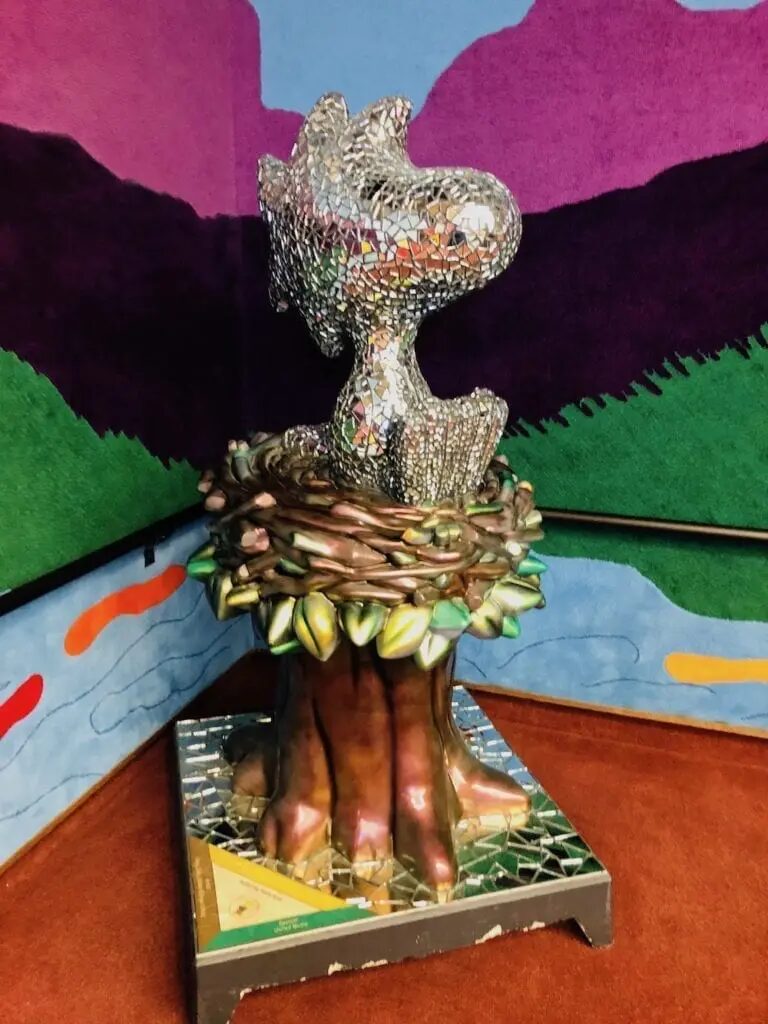 Next door to the museum is Snoopy's Home Ice, a skating rink that Schultz designed. You can ice skate, or visit the Warm Puppy Cafe for lunch or a hot chocolate with a view of the ice. Attached is Snoopy's Gallery and Gift Shop which has an impressive collection of Snoopy items to buy or just admire. Tweens and teens are usually up for some shopping!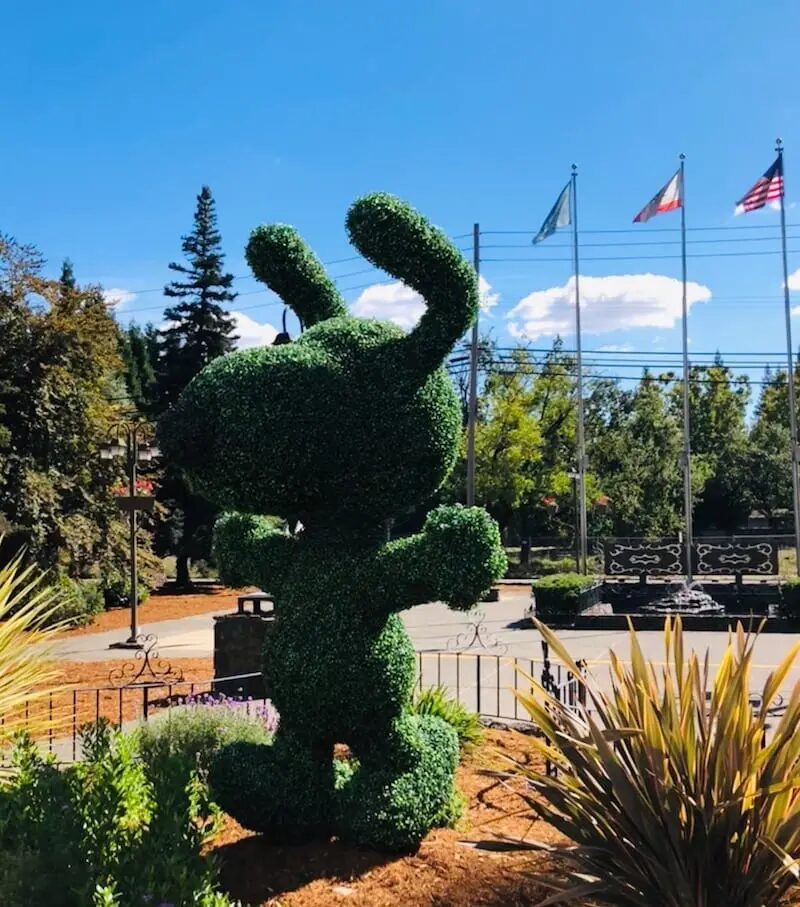 Outdoor Activities
Sonoma Valley Regional Park is a nice place to go to get some exercise and enjoy the outdoors. There are a variety of hiking trails, and there are also trails available for biking and horseback riding. Picnicking is also a pleasant option.
Sonoma Coast State Beach is another lovely choice for hiking, picnicking, and enjoying nature.
Safari West is a taste of Africa in Sonoma County. They have African animals that you can see by taking a safari just as you would in Africa. You need more time for this one. If you are there for longer, check it out. We have friends who have visited and had a fantastic experience.
Armstrong Redwoods State Natural Reserve is home to 805 acres of coast redwoods. The reserve is located in Sonoma County, just north of Guerneville and not far from Korbel Winery if you wanted to learn about California Champagne. (The history tour they provide is great for both the winery and California in general.)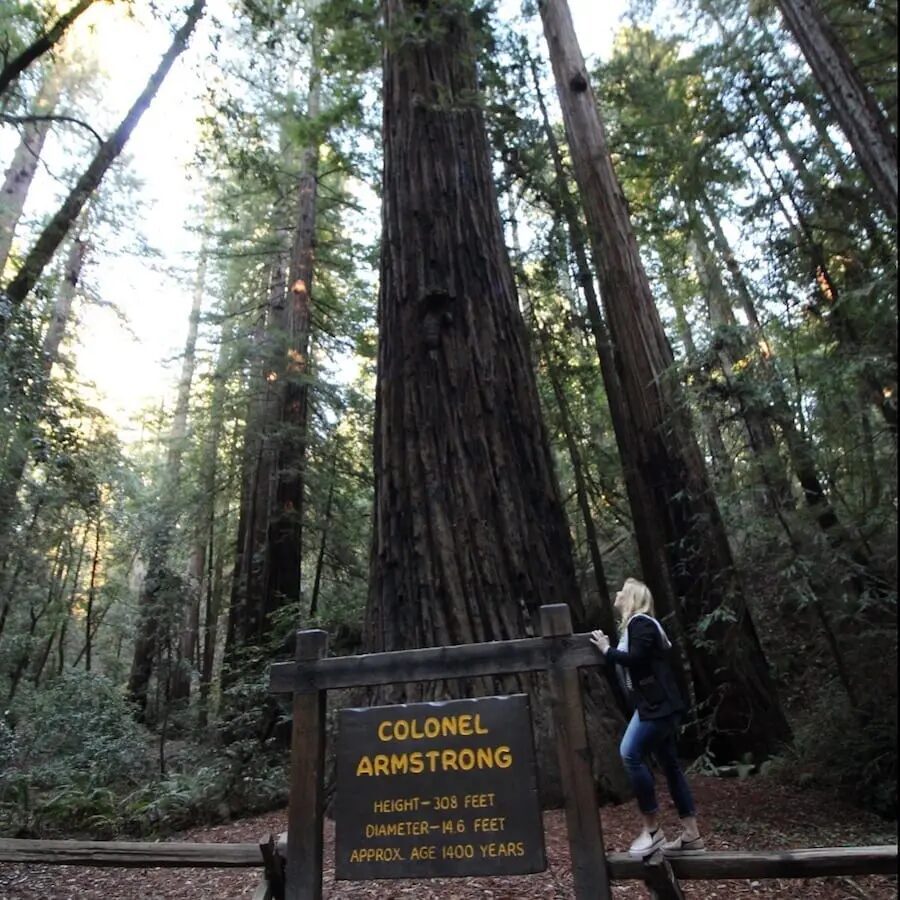 Entertainment
The Spacetime Travel Agency in Sebastapol is an escape room recommended for ages 14+. It is an exciting, challenging activity for teens and adults. Participants are immersed in a Cold War-themed puzzle and must use their wits to escape!
Epicenter Sports and Entertainment is a massive complex that includes a sports bar, bowling, laser tag, an arcade, a trampoline park and more.
The Sonoma wine country is a lovely place for a relaxing vacation with tweens and teens. If you would like some general tips for having a fun vacation with tweens and teens, I have you covered.
About the Contributing Writer: Karen Posselt runs the website Nourishing Tweens. She specializes in planning amazing family vacations that are inexpensive, yet full of learning and relaxation. Her website also has tips for raising healthy, happy, thoughtful tweens and teens. Follow her on Instagram at Facebook and Pinterest.