Romans brought viticulture to Bordeaux about 2,000 years ago. In the Middle Ages, wine-growing was expanded, but it wasn't until the 1152 wedding of Eleanor of Aquitane to the future King of England, Henry Plantagenet that the wines of Bordeaux were introduced to a broader audience.
During the 15th century after the Battle of Castillon, Bordeaux actively sought out new markets in Northern Europe, with merchants setting up trading ports along the Garonne River outside the city of Bordeaux. At the same time, winegrowers began focusing on quality over quantity, the Parliament began purchasing choice terroirs in the Médoc and Pessac regions, and establishing what became the iconic great growth estates. Make sure to sip in more with our Bordeaux Wine Travel Guide.
In 1855 – under Napoleon III – the concept of wine classification was introduced.
The 1855 Classification served to define and qualify French wine, and arguably influenced our understanding of wine everywhere else too. At Napoleon III's bidding, Bordeaux's Chamber of Commerce introduced a grading or classification of wine merchants that included 58 chateaus: four first-growths, 12 seconds, 14 thirds, 11 fourths and 17 fifths. Today, there are 61 chateaus on the list, and the only formal change occurred in 1973 when Barone Philippe de Rothschild managed to pop Mouton up a notch to first-growth.
1953
The second classification is The Graves. This happened in 1953, at the request of the Syndicat de défense de l'appellation des Graves, the Institut national des appellations d'origine (INAO). 16 Cru were included, without a hierarchy.
The third classification is the Saint-Emilion Classification. This happened in 1954, again at the request of the INAO. It was revised in 2012, and the current version includes 82 estates, with 64 Grands Crus and 18 Premiers Grands Crus.
1932
The fourth classification is the AOC Crus Bourgeois du Médoc, which effectively dates back to the Middle Ages, when residents of Bordeaux acquired the land, and it was commonly considered the Medoc. It was formalized in 1932, and each year, between 240 and 260 properties—primarily family run and owned—reform the Alliance des Crus Bourgeois, with three tiers: Crus Bourgeois, Crus Borgeouis Supérieurs and Crus Bourgeois Exceptionnels.
1989
The fifth is the Crus Artisans Classification. This classification has actually existed for more than 150 years, but was formalized in 1989 with the founding of the Syndicate des Crus artisans du Médoc, a group of small and medium-sized estates owned and run by families.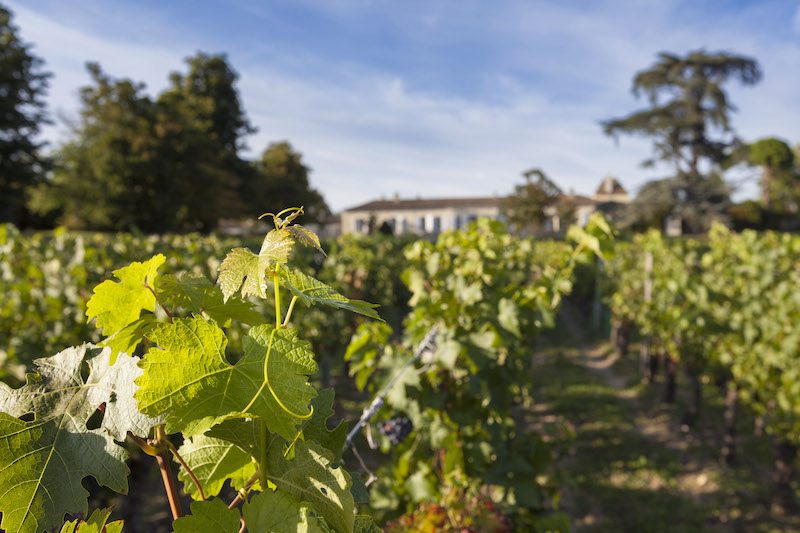 BORDEAUX'S TRANSFORMATION
Those classifications remain as rigid as they sound, but the culture and philosophy of winemaking around it has loosened considerably, partially due to changes in the culture, but primarily in reaction to climate change.
For the past 20 years, winemakers have been increasingly alarmed by their shorter harvest seasons and predictions that the most-planted grape of all (Merlot) is imperiled. The Vins de Bordeaux has spent $1.2 million on research, including $400,000 allocated each year to reduce the use of pesticides.
As of 2020, more than 75% of winegrowers were certified sustainable (up from 35% in 2014), with 43% of all vineyard area either certified organic or in conversion.
But the biggest change by far was the INAO's approval of four new red and two new white grape varieties.
Historically, six main varieties are used to make wine in Bordeaux. For reds, it's Merlot, Cabernet Sauvignon and Cabernet Franc. Three complimentary varieties —Carménere, Malbec and Petit Verdot— are also permitted, but comprise about 3% of plantings for reds. The three primary white varieties are Sémillon, Sauvignon Blanc and Muscadelle, with five complimentary varieties—Sauvignon Gris, Colombard, Merlot Blanc, Mauzac and Ugni Blanc—also making up about 3% of plantings for reds.
Some wine lovers greeted the newly approved grapes the way reports of new apostles or Beatles might be: horror, consternation, even outrage.
But the INAO poured well over a decade of research into the decision to welcome four reds (Arinarnoa, Castets, Marselan and Touriga Nacional) and two whites (Alvarinho and Liliorila) to the vineyards of Bordeaux and Bordeaux Supérieur in 2021. Winegrowing won't change overnight—only 5% of an estate's planted vineyard area can be devoted to the newbies, and no more than 10% of any final blend can include them.
Interestingly, climate change has been shifting plantings for some time in Bordeaux. Malbec plantings spiked 85% between 2000 and 2019, and Petit Verdot acreage shot up 213% between 2000 and 2019, because those grapes are benefiting from global warming—unlike Merlot.
Whether Bordeaux's broad pivot to more eco-friendly winemaking caused changes to its philosophical allegiance to traditional wine growing and making techniques, or vice versa is like all "chicken or the egg" questions: unanswerable. But the fact of the change is happening all over Bordeaux indisputable.
FAST FACTS ON BORDEAUX
Bordeaux is the largest wine region in France, with more than 271,000 acres of grapes under vine, and 65 appellations
There are 5,200 winegrowers, 29 wine co-ops, 3 co-op unions
The average size of a Bordeaux vineyard is 49 acres
56% of the wine produced in Bordeaux is consumed in France, 44% is exported
20 bottles of Bordeaux are sold every second somewhere in the world
645 million bottles of Bordeaux are produced every year
Bordeaux is divided by the Garonne and Dordogne Rivers into the Left and Right Banks.
The Left Bank, south of the rivers, focuses on red blends made primarily with Cabernet Sauvignon. Key regions include: Barsac, Graves, Pessac-Léognan, Médoc, Marguax, St. Julien, Pauillac and Cérons.
The Right Bank, north of the rivers, focuses on red blends made primarily with Merlot. Key regions include: Blaye, Cotes-de-Bourg, Fronsac, Pomerol and Saint Émilion.
Entre-deux-mers, literally means "between the two seas." Here, the two rivers are influenced by ocean tides. It is a subregion below and between the Banks. Key regions include: Bordeaux-Haut-Benauge, Cotes-de-Bordeaux-Saint-Macaire, Sainte-Croix-du-Mont and Sainte-Foy-Bordeaux.
---
Sip in More of France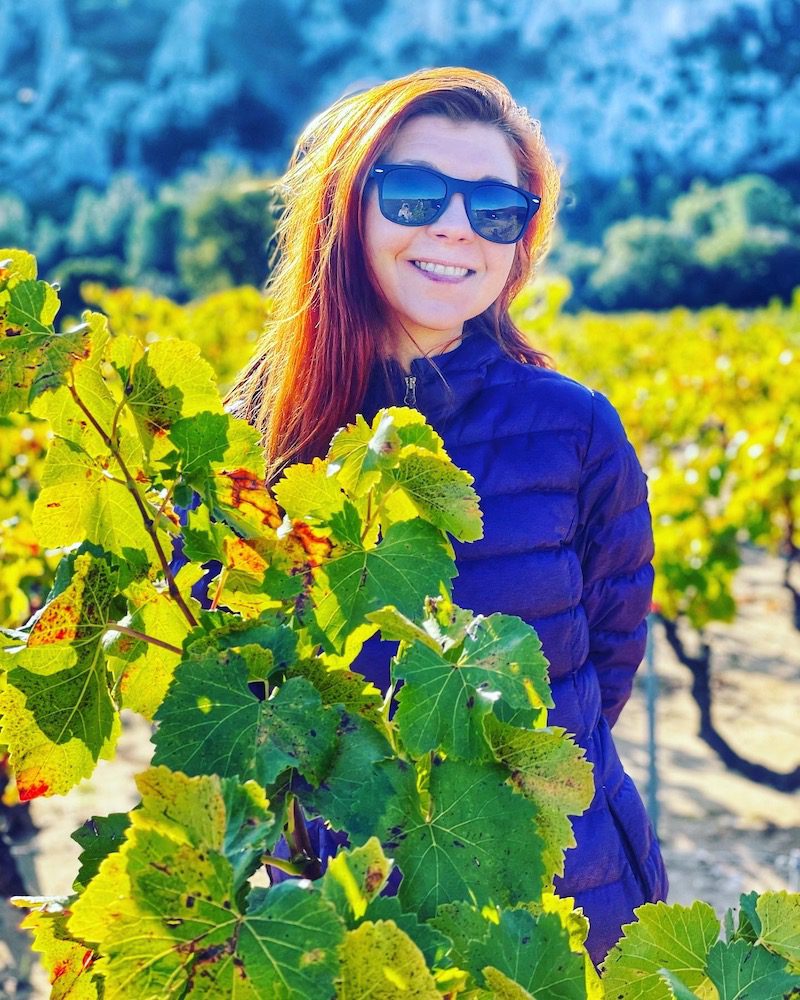 Kathleen Willcox
Kathleen Willcox writes about wine, travel and culture from her home in Saratoga Springs, N.Y. She is keenly interested in sustainability issues, and the business of making ethical drinks and food. Her work appears regularly in Wine Searcher, Wine Enthusiast, Wine Industry Advisor and many other publications.