Bordeaux has had many nicknames throughout its colorful history, including "Little Rome" and "La Belle Endormie" (Sleeping Beauty). Today, the region is anything but sleepy yet still everything beautiful.
The ultimate trip to Bordeaux begins in the city that bears its name. With 362 historic monuments, some of which date back to Roman times, and a treasure trove of cultural gems, Bordeaux is also one of the best places to learn about wine in the world.
As part of Carpe Travel's Bordeaux Wine Travel Guide we wanted to share a short overview of the top things to do in Bordeaux, including where to sip, stay and tours not to miss. Settle in for a few days, ideally in the historic city center, and get ready for a delicious deep dive.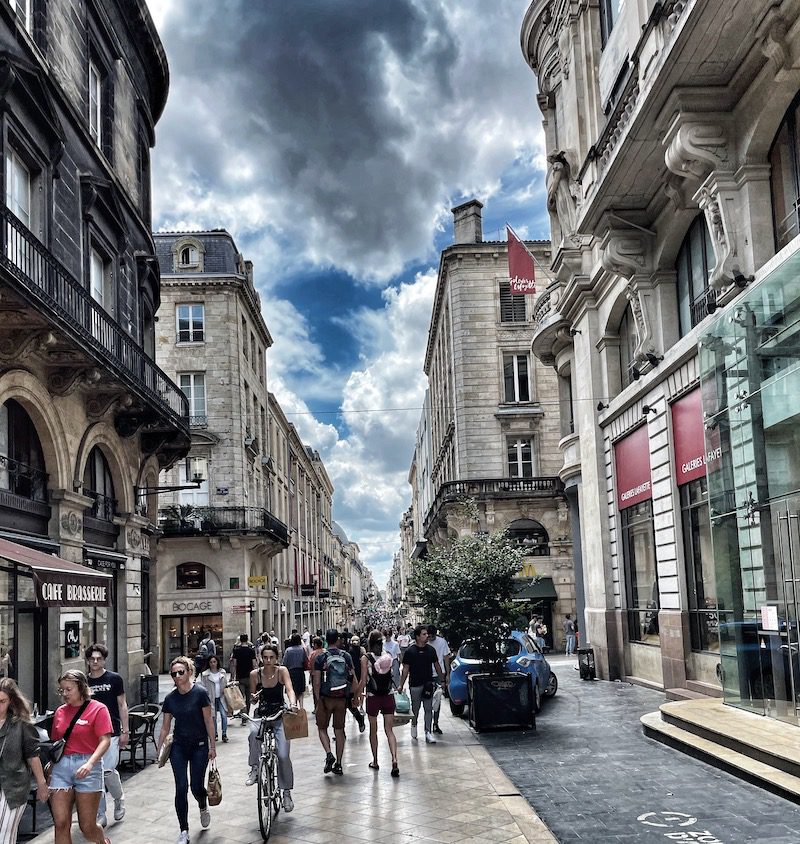 TRAVEL TIP: While Bordeaux wineries are much more accessible these days, the era of COVID has ushered in appointment-only visits at many wineries and tourist haunts. Book ahead to avoid disappointment.
Things Not to Miss in Bordeaux
– Start with a walk along the Garonne river. You'll pass one of the largest (31 acres) squares in Europe, the Quinconces.
– Make your way to Place de la Bourse, in the city center, built between 1730-1775, recognized by UNESCO as an "outstanding urban and architectural ensemble."
– In front of the Place de la Bourse is the world's largest (3,450 square centimeters) pool.
– See Napoleon's dramatically arched stone bridge (the first that crossed the river).
– Wander down the 0.75-mile rue Sainte-Catherine, one of the longest and most architecturally stunning pedestrian streets in Europe, home to fabulous boutiques, restaurants and shopping centers.
– Visit the Cité du Vin, a stunning multilevel mecca dedicated to the history of the grape, with interactive stations that will teach you about the history of wine across the world. A tasting is included, with panoramic views of the city from the rooftop bar.
Best Tours in Bordeaux
– A guided tour to the city of Bordeaux ($12)
– Introduction to Bordeaux wines ($29)
– See Bordeaux from a yacht, while enjoying wine and a canelé ($19)
– Food tour with 9-10 sweet and savory tastings ($89)
Where to Stay in Bordeaux
Luxury, City Center: Intercontinental Bordeaux Le Grand Hotel, with a full-service spa, two restaurants and a bar, a sauna, fitness center and indoor pool (from $300)
Simple, Gare Saint Jean: Meininger Hotel Bordeaux Gare Saint Jean, in an up-and-coming residential neighborhood within walking distance of the bar and club seen around Quai de Paludate, and an experimental arts center, La Méca (from $65)
GETTING TO BORDEAUX
Bordeaux has a convenient airport, with frequent flights from Paris and other major European capitals. You can also fly into Paris and take a comfortable train to the city of Bordeaux.
The city of Bordeaux is walkable, with excellent tram and train service. But if you want to enjoy the entire region, we recommend renting a car at the airport for ease of access.
BEST TIMES TO VISIT
Bordeaux is in its prime May-October, with festivals and warm weather that make tromping through vineyards and exploring the rich cultural history comfortable and easy.
Left & Right Banks of Bordeaux for Wine Lovers
The Bordeaux wine region is divided by the Garonne and Dordogne Rivers into the Left and Right Banks. We itineraries for each for your sipping adventures.
The Left Bank, south of the rivers, focuses on red blends made primarily with Cabernet Sauvignon. Key regions include: Barsac, Graves, Pessac-Léognan, Médoc, Marguax, St. Julien, Pauillac and Cérons. Left Bank Itinerary.
The Right Bank, north of the rivers, focuses on red blends made primarily with Merlot. Key regions include: Blaye, Cotes-de-Bourg, Fronsac, Pomerol and Saint Émilion. Right Bank Itinerary.
Sip in More of France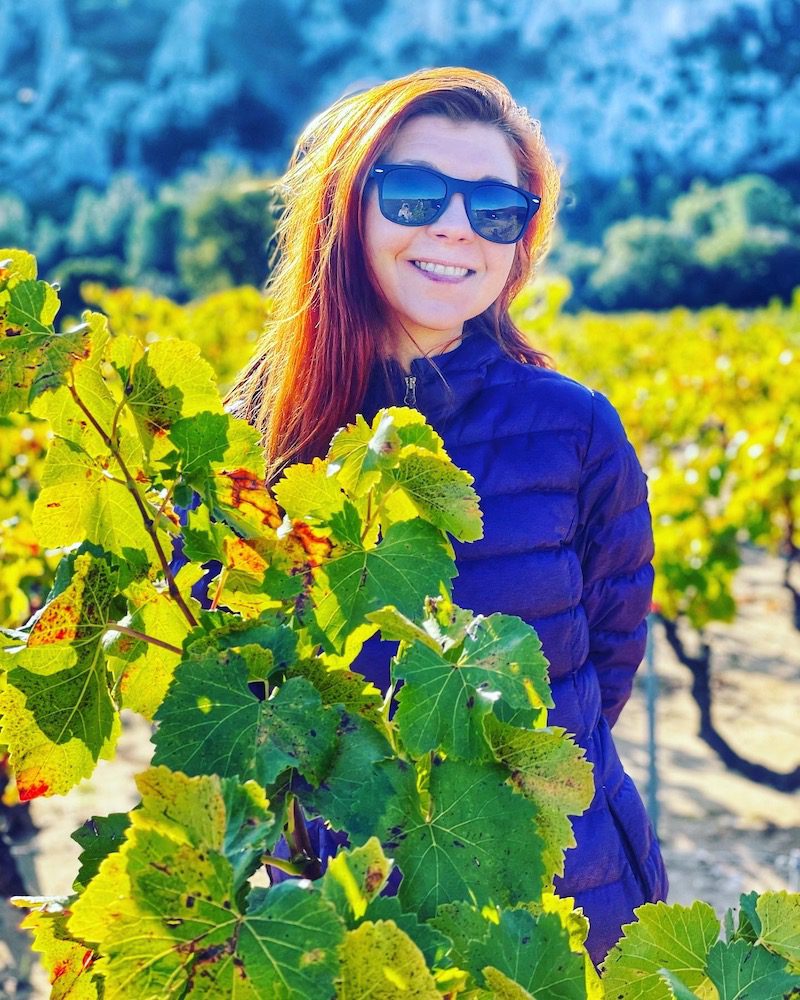 Kathleen Willcox
Kathleen Willcox writes about wine, travel and culture from her home in Saratoga Springs, N.Y. She is keenly interested in sustainability issues, and the business of making ethical drinks and food. Her work appears regularly in Wine Searcher, Wine Enthusiast, Wine Industry Advisor and many other publications.