Carpe Travel, an online resource dedicated to wine travel, has created guides for more than 30 United State's wine regions, making it easier than ever to plan wine travel. For more than two years the pandemic has paused vacation plans, but now gas prices and inflation are becoming a greater concern for travel. Carpe Travel's comprehensive collection of wine country travel guides enable travelers to explore wine regions throughout the U.S. – while staying within their travel and wine buying budgets.
"Most people don't realize that every state in the U.S. produces wine – even Hawaii and Alaska. We've been working to build out our U.S. wine travel guides to support domestic travelers – and producers – in an effort to introduce lesser known U.S. wine regions to wine loving travelers," said Elaine Schoch, founder and editor of Carpe Travel. "With gas prices and inflation creeping up, wine travel to Napa Valley, Bordeaux or Tuscany might be off the table. But a weekend in wine regions that are closer to home, such as Virginia, Colorado, Minnesota, and Wisconsin might not be."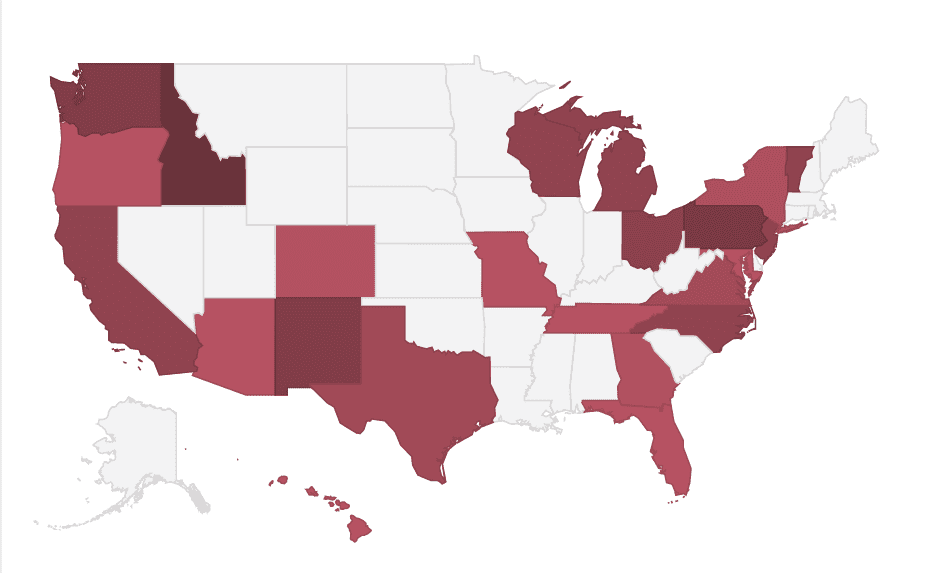 Schoch and a team of wine and travel experts have put together guides for more than 30 wine regions within the U.S., with more scheduled to release in 2022. The guides share each wine region's history, an overview of the area, its grapes and wines as well as insider tips, wine tasting itineraries and things to do beyond the vines so travelers can curate their own wine vacation. For those seeking additional help in planning wine vacations, the company has introduced a new Wine Travel Design Program for Custom-Curated U.S. Wine Trips helping wine loving travelers create their next grape escape.
Carpe Travel also has guides for British Columbia in Canada, Mexico, Bordeaux and a variety of prominent regions in Italy. The company plans to expand its international presence in the fourth quarter of 2022.
"With the help of these guides, an individual does not have to be – or even know – a sommelier to enjoy a wine country vacation, or a stop into a winery," said Schoch. "Our guides feature insights from local wine experts to help our readers curate their own grape escape with information on where to sip, where to stay and things to do beyond the vines."
ABOUT CARPE TRAVEL
The goal of Carpe Travel is to provide an invaluable resource for wine lovers – from novices to experienced pros – to support them on their wine country adventures. To arm them with details on the regions, insider tips, must-visit spots, and things to see and do beyond the vines so they can curate their perfect grape escape. For more information, please visit https://carpe-travel.com.