Where to sip, stay, tours and what not to miss!
Kathleen Willcox, Contributing Writer
Bordeaux is divided by the Garonne and Dordogne Rivers into the Left and Right Banks, both make up two distinct wine regions within Bordeaux. The Left Bank, south of the rivers, focuses on red blends made primarily with Cabernet Sauvignon. The Right Bank, north of the rivers, focuses on red blends made primarily with Merlot. Regardless, both the Left and Right Banks of Bordeaux are equally worth sipping in. We have laid out a few of the top tours, wineries, where to stay and things not to be missed when visiting Bordeaux.
The Right Bank of Bordeaux
---
City to Visit: St. Emilion: The Hill With 1,000 Chateaus
St. Emilion is an open-air museum founded by an 8th century Breton monk named Emilion. Explore the gorgeous city center, brimming with historical monuments, before heading out in the vines.
Don't Miss
The Monolithic Church and its bell tower, with an underground portion. Much of the church is closed off to the public, so you need to book a tour, where you'll learn about the monk and his cave, a world-famous fertility chair, the Trinity Chapel with medieval paintings, catacombs and more. Another stop not to miss on the Right Bank is The Kings Keep, a square dungeon dating back to the 13th century.
Setting the Stage
Merlot is the star of Bordeaux's Right Bank, and the wineries tend to be smaller and more laid-back than the chateaus of the Left Bank.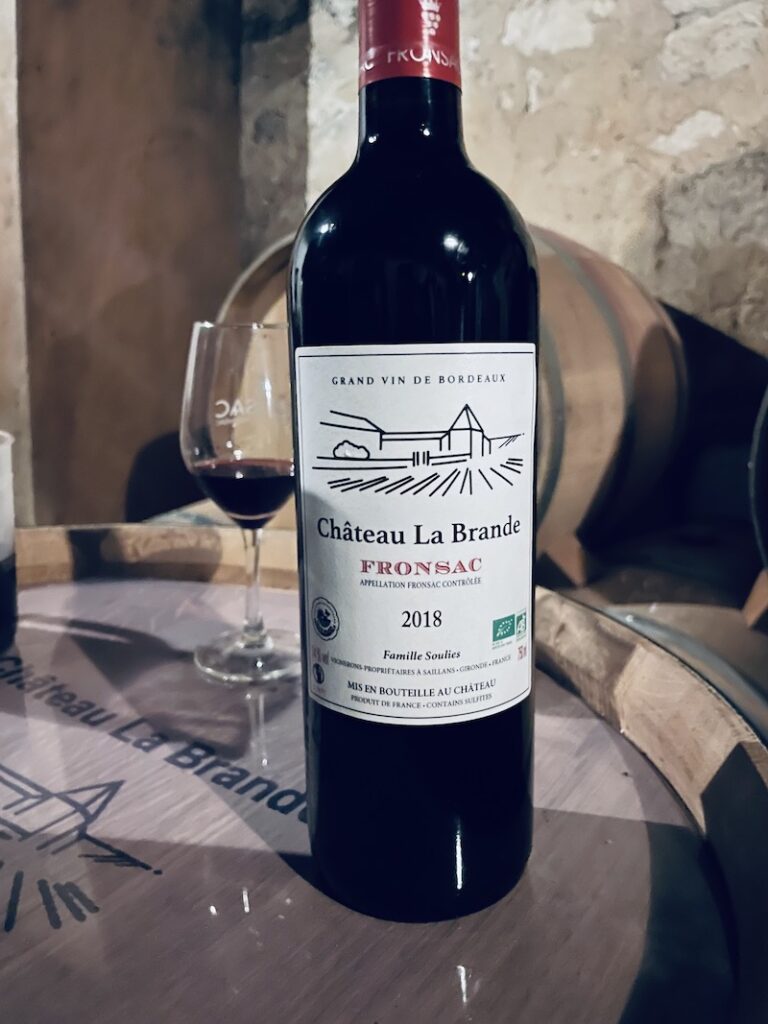 Best Nearby Vineyard Experiences on the Right Bank
This organically farmed winery in Fronsac is farmed and run by Benoit and Maud Soulies, who purchased the 16th century estate in 2016. Their chateau is simple, but their welcome is warm, and they also open their fields to camper vans and RV'ers who want to park and enjoy an overnight amid the vines during the summer and early fall.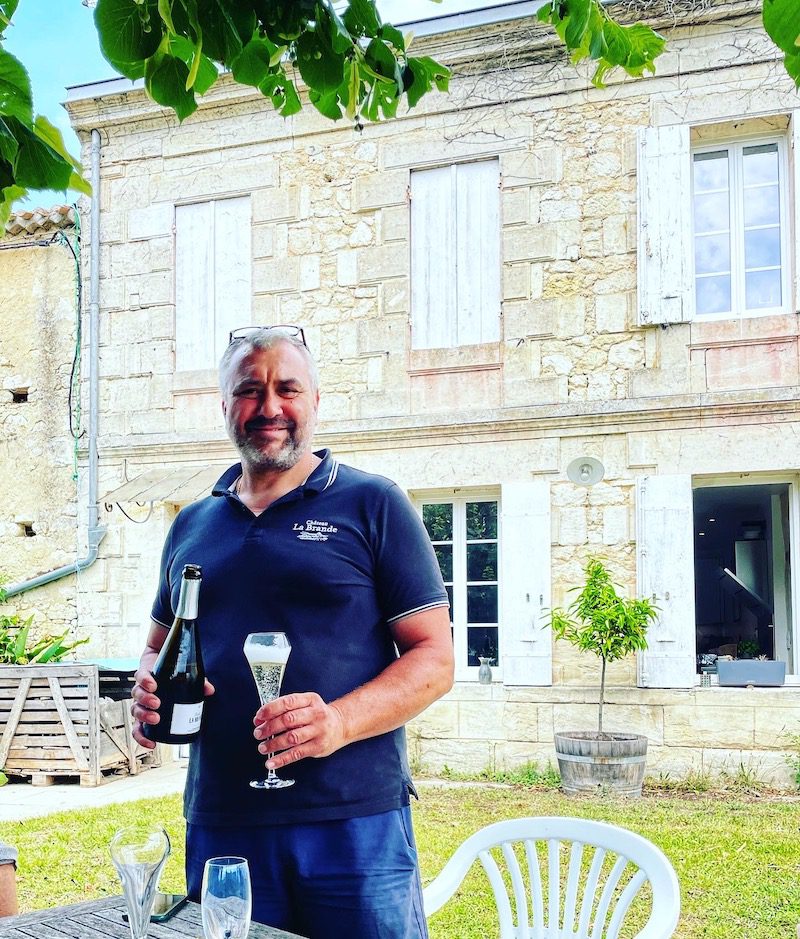 Husband and wife duo Nathalie and Jerome opened their doors in 2011. Located on 30 acres of vineyards, 22 acres of wood and 12 acres meadows, with a ruined castle and a deep dedication to organic winegrowing, visitors can take part in yoga and tasting workshops, and learn how becoming rooted in the flow of yoga can open up new layers of tasting and aroma experiences. ($45). They also host a weekly wine and dine, with a tour of the vineyards, an explanation of their approach to biodiversity, and a wine and tapas party. ($25).
If you have your heart set on the iconic Bordeaux experience, head over to Chateau Saint-Georges, which is set on the highest hill of the Saint-George Saint-Emilion appellation, Bordeaux's smallest. The roots of the estate date back to the 4th century, when a spending villa was erected by the Latin poet Ausone. Today, the stunning 18th century architecture, 111-acre single-block vineyard and formal gardens can be explored with tastings that start at $9, and range from classic vineyard and winery tours to country picnics on the estate.
Where To Stay on the Right Bank of Bordeaux
Camp at La Brande for an authentic vineyard experience, or go the fairytale route and stay at Chateau de la Riviere in Fronsac, with a castle-like setting, vast underground cellar, lovely pool, spring-fed pond, incredible library, DIY tea blending Tisanerie and formal gardens. While you're there, explore the beautiful reds, whites and rosés produced on the 168-acre estate. Prices start at $140.
Left Bank of Bordeaux
---
Setting the Stage
Cabernet Sauvignon is the dominant grape here, and the Left Bank has earned a reputation for producing powerful wines that can stand the test of time. The estates here tend to be bigger and sometimes grander than those of their compatriots on the Right Bank. The chateaux of Lafite-Rothschild, Latour, Margoux and Mouton-Rothschild, plus 56 other exceptional estates, are featured on the world-famous 1855 Classification list.
Regional Tours
If you're thirsty for a deep dive into the Medoc's history, consider a half-day tour focused on the Margaux appellation, with visits to two classified growth chateaux. $80 per person.
For an adventure you'll remember forever, invest in a sidecar tour of vineyards and castles, with tastings at classified castles across the region. $319 for two.
Don't Miss on Bordeaux's Left Bank
This classified Cru Bourgeois has perfected the art of French living, and visitors can indulge in the wine, food and leisure that accompanies it. The 18th century chateau offers a guesthouse with a poolroom, music room, basketball, pétanque and formal gardens. You can stay at the Chateau, and attend the Food & Wine Academy, but contact the chateau for reservations and prices well ahead of time.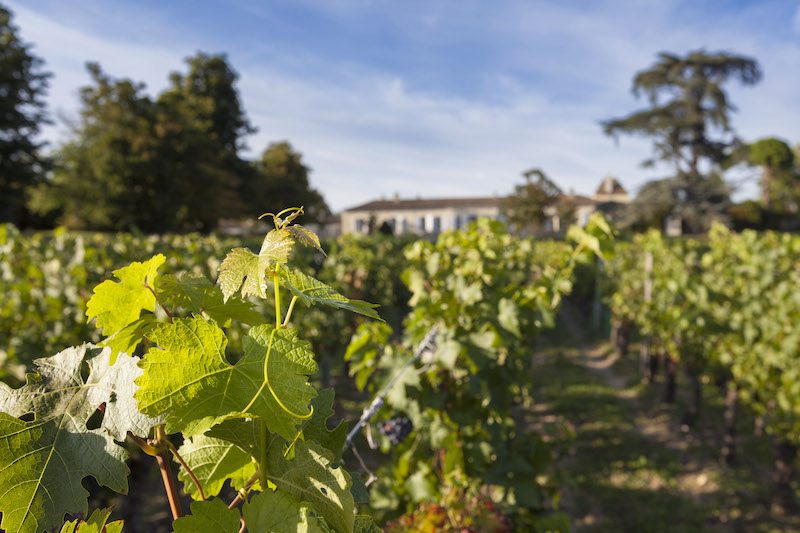 The roots of this Chateau date back to the 13th century, and the estate has been a designated historical monument since 2012. The owner's daughter, Alice, offers a tour of the winery, which begins with a feeding of the friendly and beautiful peacocks that dot the landscape, continues with a tour of the grounds and the winery, and a tasting of the wines. (Grape juice is available for children). $12 per person.
Everything at the Grand Cru Classé Chateau Smith Haut Lafitte is geared toward a holistic relationship with the earth, from the farming to the tourism experiences. The chateau owns a vine nursery on Ile de Lalande, an investment it made to protect and ensure vine purity. The 215-acre biodynamically and organically farmed estate is surrounded by forests and hedges, and dotted by bee hives, to encourage biodiversity. The estate also features an on-site cooperage, is solar-powered, it uses horses in lieu of tractors to plow the soil and they create their own biodynamic sprays to treat the vines for diseases, instead of using chemicals.
Reserve a visit in advance, and either discover the adjacent Forest of the Senses, a 25-acre open-air museum and walking trail dotted with contemporary artworks, tree houses and sculptures juxtaposed by the owl and bat boxes, honey house and medicinal herb garden. Or, take one of many customized tours of the estate, private cellar and art collection, along with tastings of the Grand Cru Classé wines. Prices start around $185 for four people.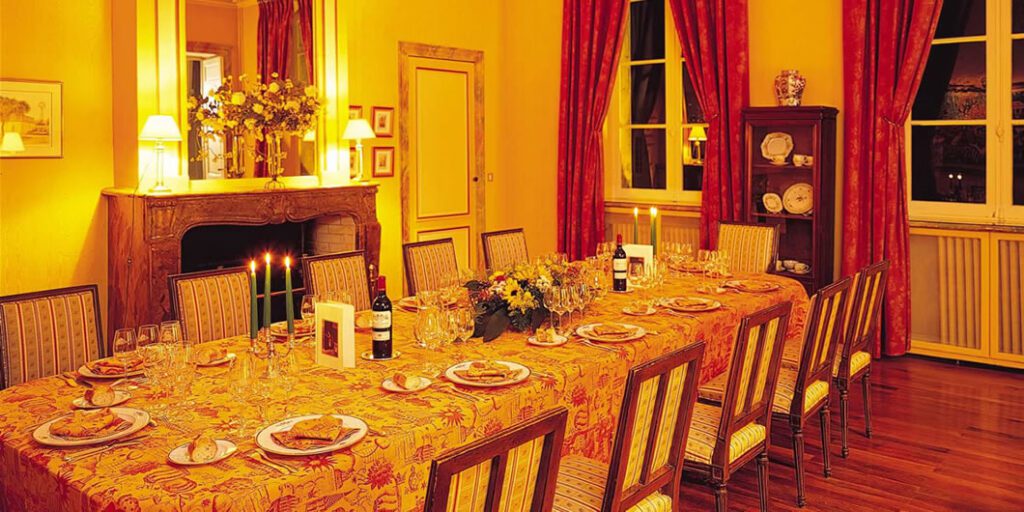 Where to Stay on the Left Bank of Bordeaux
For a luxury stay, the 5-star Palace hotel Les Sources de Caudalie, owned and managed by the Smith Haute Lafitte's Alice Tourbier-Cathiard, is it. Nestled within the vineyards, this contemporary hotel is constructed from recycled materials and features three restaurants, including the 2 Michelin starred La Grand'Vigne and a Spa Vinthotherapie, with hot springs, a hammam, a jacuzzi and an array of treatments. Prices start at $310.
Budget hotels are still hard to come by on the Left Bank, but Chateau Leognan punches well above its weight class in terms of what you get. The 15-acre 17th century estate offers private and group tours, tennis courts, guest rooms with a restaurant on-site. Prices start at $130.
GETTING TO BORDEAUX
Bordeaux has a convenient airport, with frequent flights from Paris and other major European capitals. You can also fly into Paris and take a comfortable train to the city of Bordeaux.
The city of Bordeaux is walkable, with excellent tram and train service. But if you want to enjoy the entire region, we recommend renting a car at the airport for ease of access.
BEST TIMES TO VISIT
Bordeaux is in its prime May-October, with festivals and warm weather that make tromping through vineyards and exploring the rich cultural history comfortable and easy.
Sip in More of France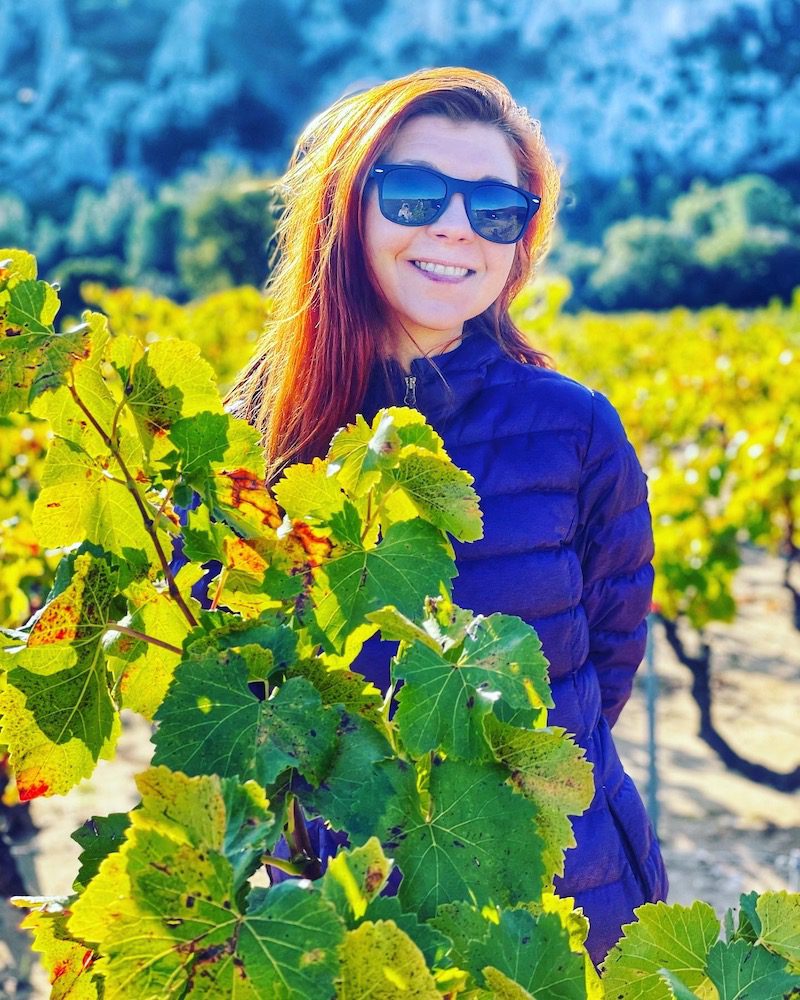 Kathleen Willcox
Kathleen Willcox writes about wine, travel and culture from her home in Saratoga Springs, N.Y. She is keenly interested in sustainability issues, and the business of making ethical drinks and food. Her work appears regularly in Wine Searcher, Wine Enthusiast, Wine Industry Advisor and many other publications.