Our Bordeaux Wine Travel Guide is designed to help you plan the perfect wine vacation. Complete with a brief history of the wine region, itineraries regarding where to sip, where to stay and things to do beyond the vines. Like wine, our guides get better with age as we will continue to build them out and add more tips and wine adventures.
The word "Bordeaux" invokes visions of vast chateaus, surrounded by manicured vineyards and formal gardens, visited by the type of men and women who spend a great deal of time in formal wear. It's a place where luxury, tradition and Grand Crus are prized above all. Right?
As one of the most lauded wine regions in the world, celebrated for not only creating the wine classification system that laid the groundwork for wine as we know it today, but also as one of the most consistent producers of ultra-premium wine that retails for thousands of dollars per bottle upon release, that (mis)perception is completely understandable.
But while there are plenty of stunning castles dotting the landscape, there are even more family-run eco-forward wine farms flipping the classic Bordeaux model on its head. Not only do winemakers with tattoos offer yoga classes to visitors, and use horses in lieu of plows in the vineyard, they're producing single varietal bottlings aged in amphora.
And even at the hautest of grand chateaus, the reception has become refreshingly laid-back and even, dare we say it, friendly to le flip-flop. If you're slightly intimidated by the old Bordeaux, or thirsty to learn more about the new, we have you covered.
GETTING TO BORDEAUX
Bordeaux has a convenient airport, with frequent flights from Paris and other major European capitals. You can also fly into Paris and take a comfortable train to the city of Bordeaux.
The city of Bordeaux is walkable, with excellent tram and train service. But if you want to enjoy the entire region, we recommend renting a car at the airport for ease of access.
BEST TIMES TO VISIT
Bordeaux is in its prime May-October, with festivals and warm weather that make tromping through vineyards and exploring the rich cultural history comfortable and easy.
Romans brought viticulture to Bordeaux about 2,000 years ago. In the Middle Ages, wine-growing was expanded, but it wasn't until the 1152 wedding of Eleanor of Aquitane to the future King of England, Henry Plantagenet that the its wines were introduced to a broader audience. Sip in more…
Bordeaux is divided by the Garonne and Dordogne Rivers into the Left and Right Banks. The Left Bank, south of the rivers, focuses on red blends made primarily with Cabernet Sauvignon. The Right Bank, north of the rivers, focuses on red blends made primarily with Merlot. Sip in more…
WINES OF BORDEAUX
Historically, six main varieties are used to make wine in Bordeaux. For reds, it's Merlot, Cabernet Sauvignon and Cabernet Franc. Three complimentary varieties—Carménere, Malbec and Petit Verdot—are also permitted, but comprise about 3% of plantings for reds. The three primary white varieties are Sémillon, Sauvignon Blanc and Muscadelle, with five complimentary varieties—Sauvignon Gris, Colombard, Merlot Blanc, Mauzac and Ugni Blanc—also making up about 3% of plantings for reds.
Sip in more information on the classifications and wine regions…
PLANNING YOUR BORDEAUX VACATION
WHERE TO STAY IN BORDEAUX
FAST FACTS ON BORDEAUX
Bordeaux is the largest wine region in France, with more than 271,000 acres of grapes under vine, and 65 appellations.
There are 5,200 winegrowers, 29 wine co-ops, 3 co-op unions.
The average size of a Bordeaux vineyard is 49 acres.
56% of the wine produced in Bordeaux is consumed in France, 44% is exported.
20 bottles of Bordeaux are sold every second somewhere in the world.
645 million bottles of Bordeaux are produced every year.
---
Sip in More of France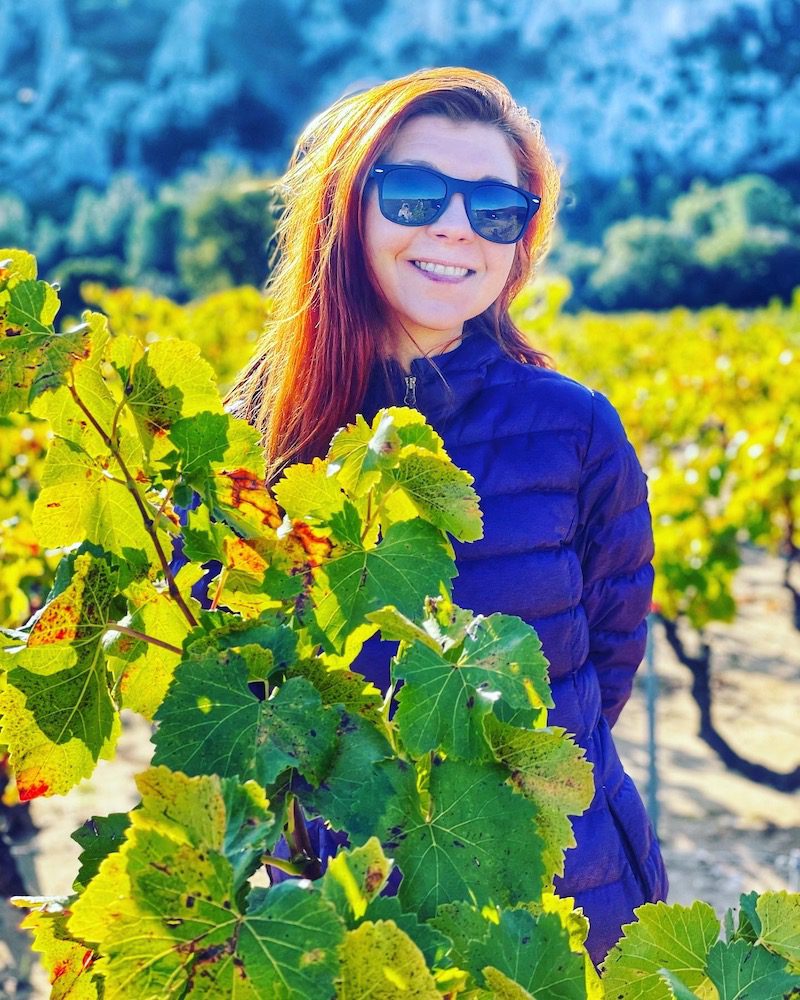 Kathleen Willcox
Kathleen Willcox writes about wine, travel and culture from her home in Saratoga Springs, N.Y. She is keenly interested in sustainability issues, and the business of making ethical drinks and food. Her work appears regularly in Wine Searcher, Wine Enthusiast, Wine Industry Advisor and many other publications.