Red rock formations that twist and turn as if you're walking through a kaleidoscope. Vibrant yellow and red flowers that only come out to for the party in the evening and early morning hours and wildflowers covering the hillside. I had no idea the desert could be so filled with so much color.
Arizona is truly a beautiful part of the country, which is why it's this month's theme for Carpe Travel's Inspiration from Instagram.
I've captured a few of my favorite Intsagram #Arizona pictures to share its beauty…and feed your wanderlust. Make sure to click over and check out all of these amazing Instagramers for even more eye candy.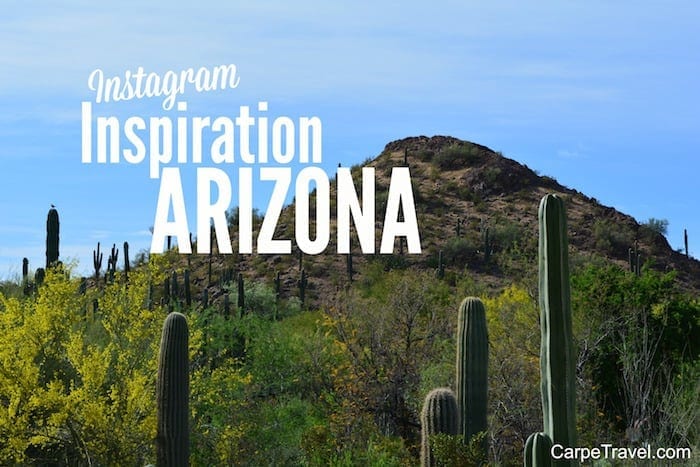 Instagram Inspiration: Arizona