Phoenix has always been a great destination for couples when they travel. Some of the world's best golf, outdoor activities, and fantastic restaurants are located there. However, if you're traveling with your family, you'll be pleased to find that Phoenix has some great options for you, particularly as far as hotels and resorts are concerned. Following are a few of my top family friendly hotels in Phoenix that have activities for everyone.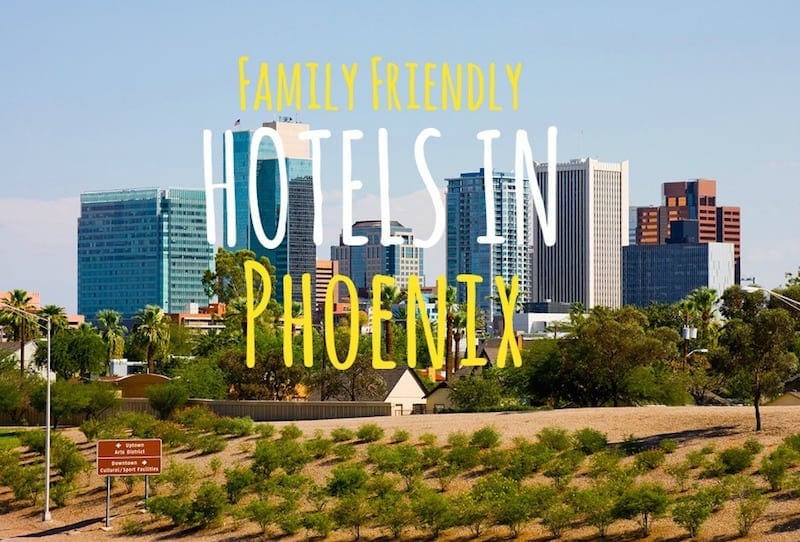 Five of the Top Family Friendly Hotels in Phoenix
Arizona Grand Resort
Perhaps the crown jewel of the Arizona Grand Resort as far as your kids are concerned will be the water park. Oasis has something to thrill every member of your family, no matter their age. Two high-speed water slides, an enclosed spiral slide, and a nice lazy river are a few of the great things to be found here. Also, the pool has a wade in entry point so little ones can splash around as if they are in the beach. You can enjoy a round of golf, or lounge poolside. The Arizona Grand Resort sits at the base of a mountain preserve so there are countless hiking and biking trails right at hand. The resort also hosts guided family hikes in the mornings so you can learn more about the local wildlife and plants. All of the rooms are suites with a private bedroom and living area and there are several in room amenities such as kitchenettes, and WiFi. One of the best family resorts in Phoenix and reasonably priced.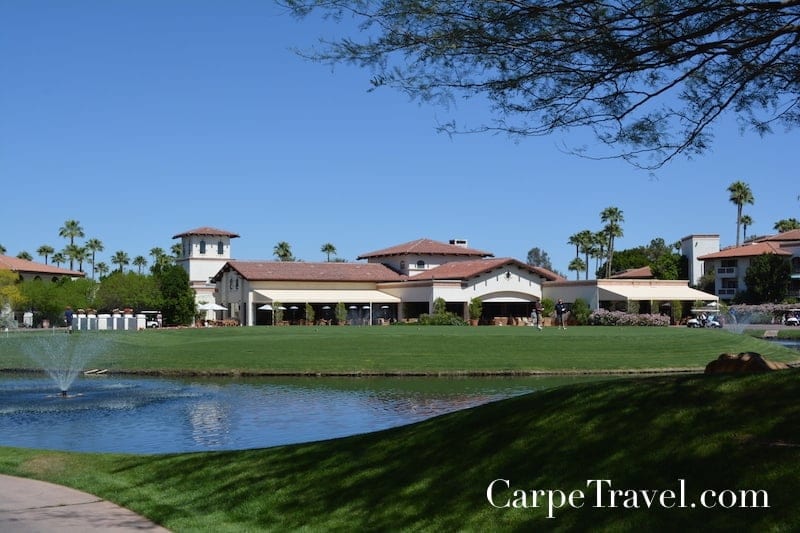 Pointe Hilton Squaw Peak Resort
The Pointe Hilton Squaw Peak Resort is a nice mid-range hotel, which means it won't bust your budget and the amenities make one of best family resorts in Phoenix. There's a four-acre water park with a half-mile lazy river perfect for tubing, a water slide, a sport pool, and a kids pool, all surrounded by 18 holes of mini-golf. There are four additional pools at the resort outside of the water park as well.
The Point Hilton Squaw Peak Resort also boasts a full-service spa and gym. If you want to get outside for a workout or to enjoy the Sonora Desert, just walk outside. The resort is located at the base of the Phoenix Mountain Reserve – a 300-acre desert mountain preserve filled with miles of hiking and biking trails.
Also, the on-site restaurant, Rico's, it's perfect for breakfast lunch or dinner. In addition, it's close to other Phoenix attractions if you're looking to explore the area.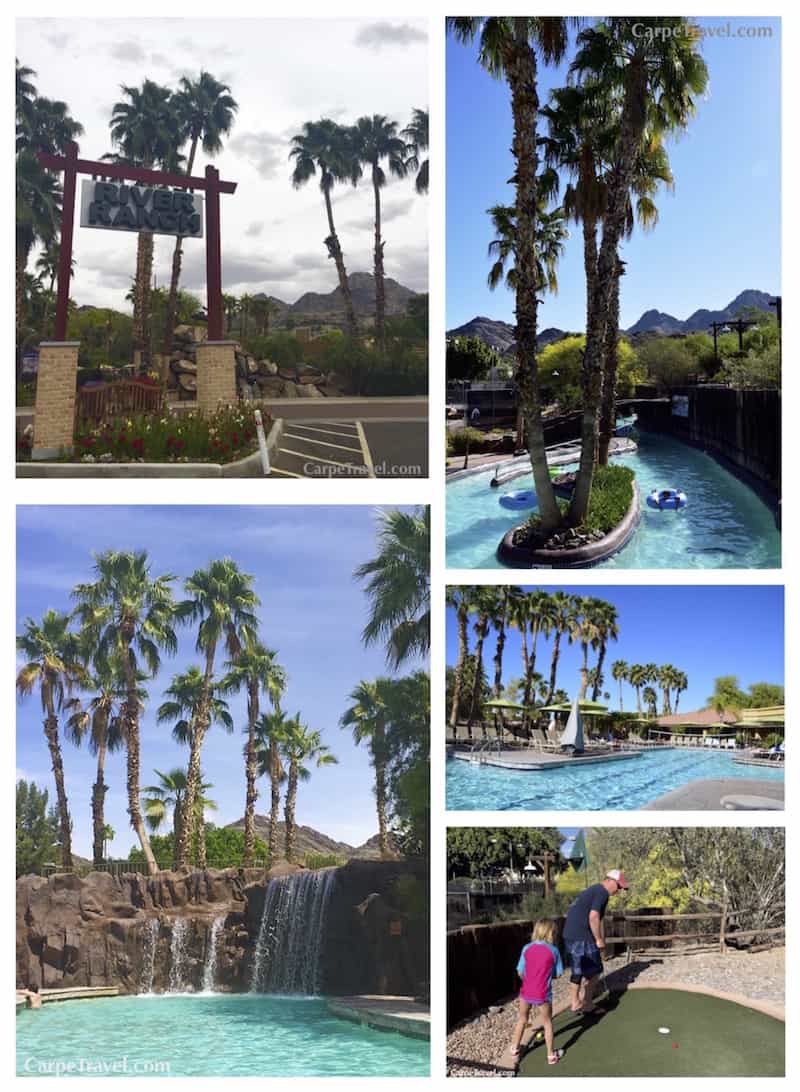 The Wigwam Resort
Featuring 400 acres of fun and style, few hotels are as indulgent as The Wigwam Resort, making it one of the best family resorts in Phoenix. This is a historic hotel with more than its share of modern conveniences. Be sure you have plenty of time to enjoy the world-class golf course, while your kids get their wiggles out by enjoying one of the four pools on site. They even have a new water tower with a couple of twisting slides to keep your kids busy and active. Meanwhile, the spa is amazing, and should be followed up with a nice trip to Red's or Litchfiled's – the onsite restaurants in the evening. You'll find some of the best wine, and of course entrées here. Rooms are spacious, and you can have your choice between a luxurious casita or finely furnished suite. Check out my full review of The Wigwam Resort, it's absolutely one of the best family friendly hotels in Phoenix.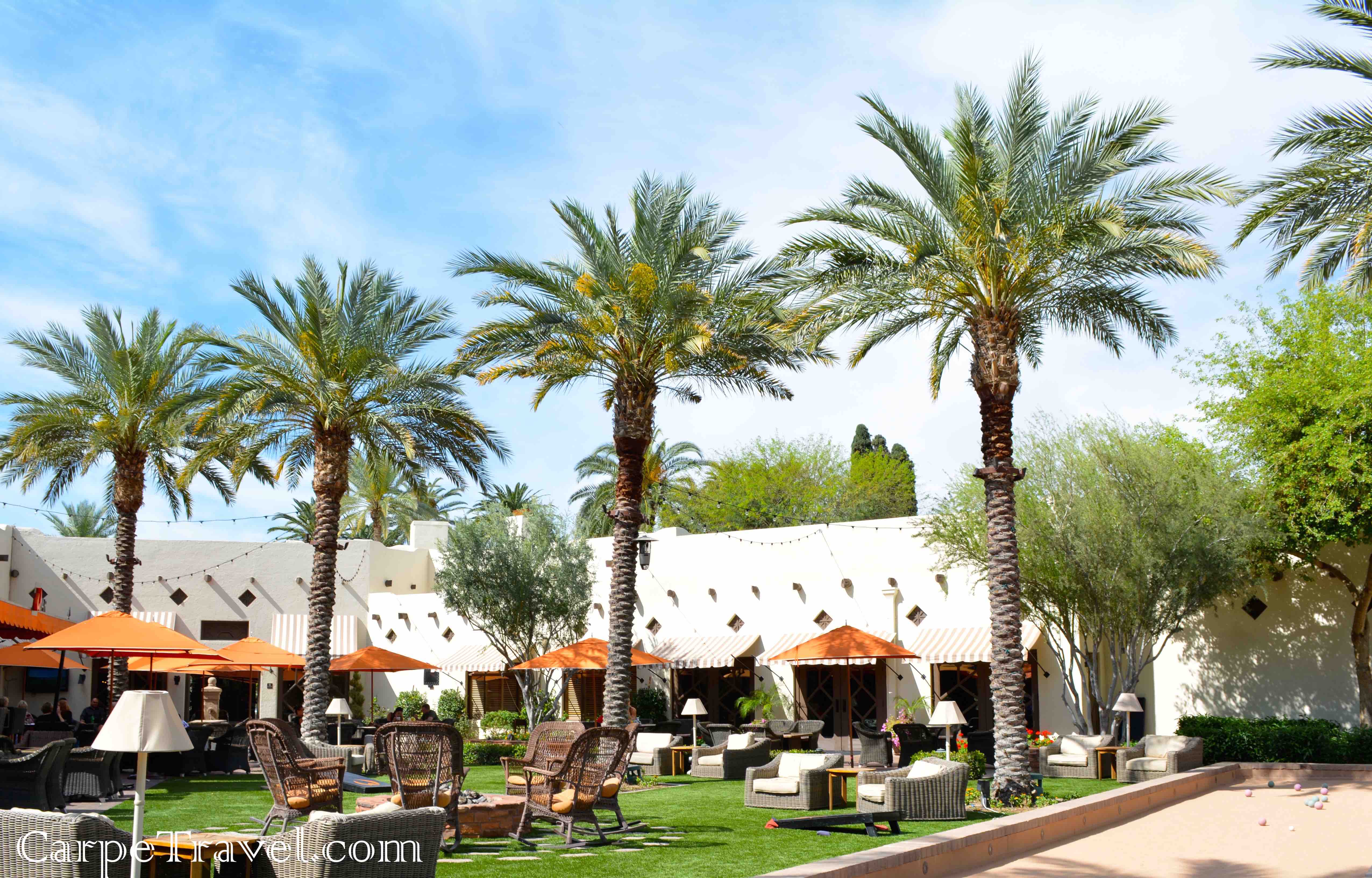 Arizona Biltmore, A Waldorf Astoria Resort
If you're looking for a bit of an upscale stay, the Arizona Biltmore is it. The architecture is stunningly beautiful and for good reason. Frank Lloyd Wright himself was one of the consulting architects when the buildings were first constructed by the Wrigley brothers. That sort of style and panache carry over into the tone and atmosphere of the entire property. The main pool is massive and will certainly thrill your kids no matter how hot the Arizona sun gets. Take a break and relax in the spa for a bit to rejuvenate and recharge yourself after a long day of golf or sightseeing. The on-site restaurant and bar are perfect options if you don't feel like going out on the town for a meal. Very well appointed, and serene, the Arizona Biltmore is a standout when it comes to family friendly hotels in Phoenix.
Hyatt Regency Scottsdale Resort and Spa at Gainy Ranch
You can pretty much guarantee the kids are going to LOVE the 3-story water slide at the Hyatt Regency Scottsdale Resort and Spa at Gainy Ranch. The resort also offers 10 interconnecting pools, a sand beach which is perfect for little ones, cabanas and poolside dining at H2Oasis. There is also a covered playground area. If you're able to slip away, make sure to visit the adult only pool, the views are amazing… If golf is your thing, Gainy Ranch has a championship 27 hole course waiting for you.  With six dining options you're bound to find something for everyone (there's also a onsite coffee shop!). I highly suggest you try the wine pairing at Alto – amazing! And if you're there on a Sunday make reservations for brunch at SWB, a southwest bistro. The rooms are nicely laid out and all have a balcony (a must when traveling with little ones who go to sleep early).
Couple these world-class family friendly hotels with the fact that Phoenix is an amazing tourist destination filled with great activities; and you have the makings of one epic vacation on your hands. Chances are, after staying here your kids will want a repeat visit too – mine do. After all, who doesn't like to be treated like a king or queen? These family resorts in Phoenix do just that, while paying attention to your princes and princesses too.
Have you visited any of these family friendly hotels in Phoenix?