Weekend Itinerary of Sipping in the Texas Hill Country Wineries, Restaurants and Activities
Denise Clarke
When you think about Texas and its flourishing wine industry, there's a fun fact that many people don't know – Texas is bigger in size than France. While some states are known for certain wines, Texas – like France – has so many different regions and terroir that there is no signature red or white grape. If you're planning to sip in the Texas wine country, plan on exploring and enjoying a lot of new varieties in the Lone Star State.
Texas, which is the fifth-largest wine producing state in the United States, has eight American Viticultural Areas (AVAs), with the Texas Hill Country AVA being the second largest in the state and the third largest in the U.S. The heart of the AVA is the quaint town of Fredericksburg, which is about a 90-minute drive from Austin and San Antonio, making the Texas Hill Country perfect for a weekend wine vacation.
Coming from either Austin or San Antonio to sip in Texas Hill Country wineries will put you on Highway 290 – also known as Wine Road 290. The highway is dotted with some 50+ wineries offering beautiful tasting rooms, big decks and patios, and scenic Hill Country views.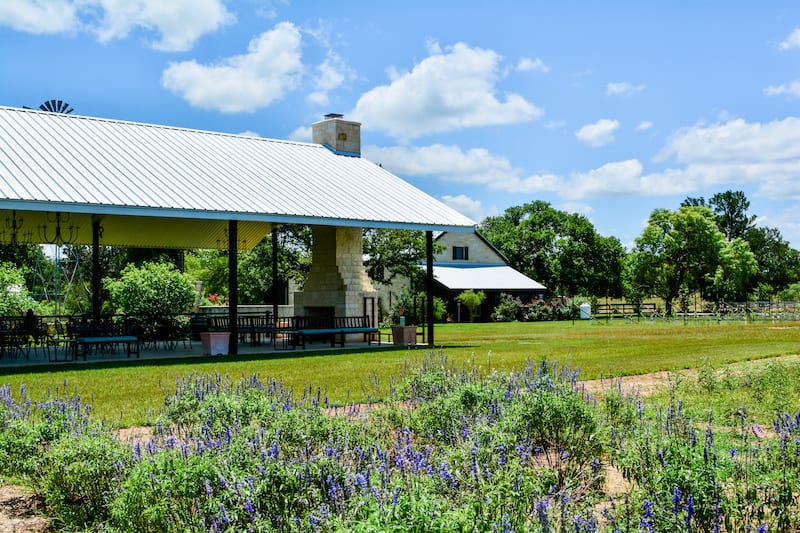 Texas is known for its warm-climate grapes – from Viognier and Vermentino to Tempranillo and Tannat. The Texas climate screams rosé wines as well as popular low-alcohol pét-nat sparkling wines – both perfect for hot summer sipping.
Where to Sip
Texas Hill Country Wineries
If you're coming from Austin and only have time for a day trip, head out to Driftwood and swing by Fall Creek Vineyards, one of Texas' pioneering wineries that recently introduced its single vineyard Exterra lineup of wines. Just a couple miles down the road, you can visit Duchman Family Winery, known for its Italian varieties like Vermentino and Aglianico and welcoming front lawn with picnic tables under big oak trees. Or head toward Spicewood Vineyards in Spicewood and enjoy its popular estate and Texas High Plains Tempranillos on the tasting room deck overlooking the vineyard.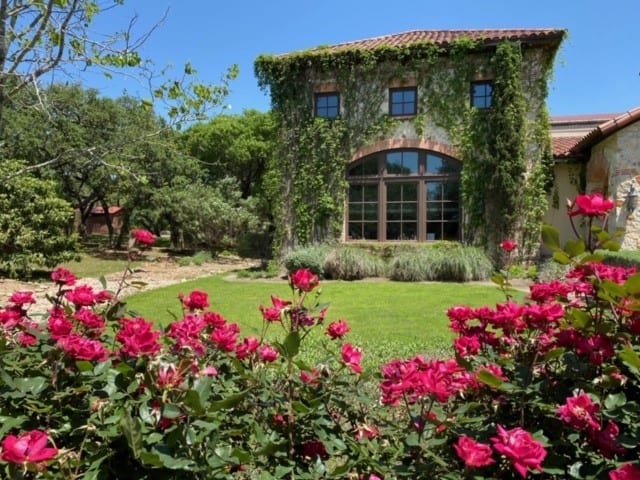 Make a quick detour when leaving Austin on Highway 290 toward Wine Country to stop by Texas AVA, a tasting room featuring wines from Wine for the People and C.L. Butaud, both making small production wines you don't want to miss.
If based out of San Antonio, head toward Bending Branch Winery in Comfort, a boutique winery that has pioneered the racy Picpoul Blanc and big, intense Tannat wines. Tannat is definitely on the list of top Texas red grapes.
Once on Wine Road 290, take your pick. There are so many Texas Hill Country wineries to sip in!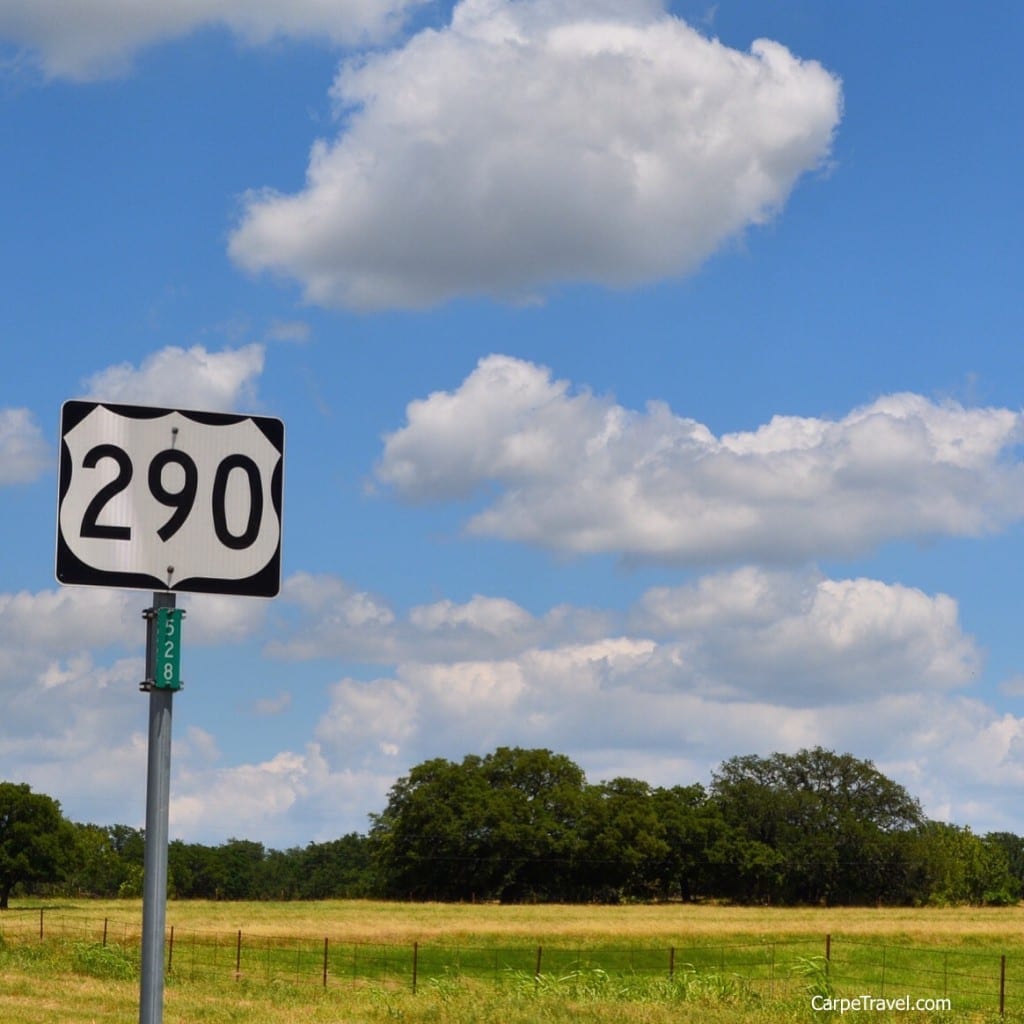 Looking for sparkling wines?
Heath Sparkling Wines is the only dedicated sparkling house in Texas, offering several bottles made with Texas grapes in the traditional Champagne method.
Growing in popularity are pét-nat (short for pétillant naturel) bubbly wines that are fruit forward, with a hint of sweetness and meant to drink young. Look for Texas pét-nats of Sangiovese, Mourvèdre, Tannat, Tempranillo and other grapes.
More about the experience?
Check out the treehouse tasting of beautiful wines, including some of the only Prieto Picudo and Mencia planted in the state, at Sandy Road Vineyards. Or the small bites and wine pairing at Kuhlman Cellars.
Looking for a Mourvèdre or Tempranillo?
These two are among the favorites for top Texas red grapes. Pedernales Cellars, known for its award-winning Viognier, also makes stellar Tempranillos, along with Ron Yates, Lost Draw Cellars, Becker Vineyards, Inwood Estates among others.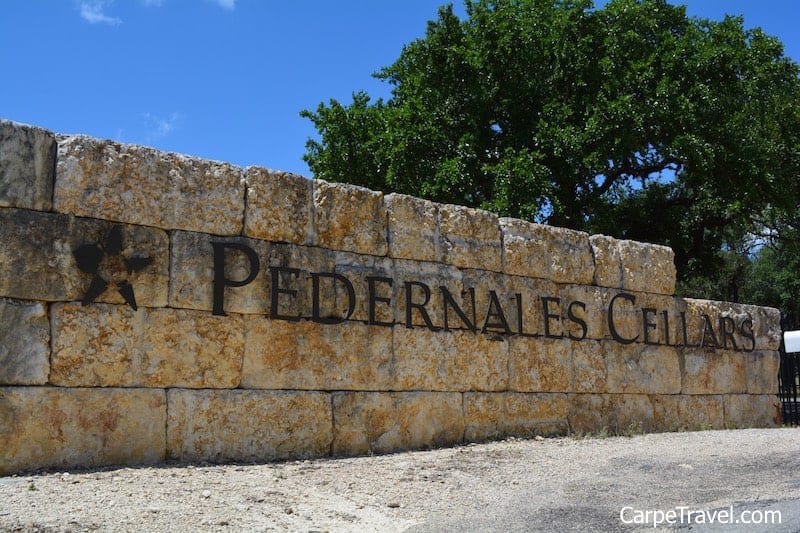 Try something new!
Newcomer Adega Vinho also offers wines from Portuguese grapes Touriga Nacional and Arinto. Messina Hof, one of Texas' oldest wineries, offers an array of wines, most recently winning top awards for its Sagrantino Reserva.
Let's not forget French wines!
Frenchman Ben Calais has brought his winemaking talents to Texas where you can enjoy Bordeaux style wines at Calais Winery and Rhone-style wines at French Connection. Also focusing on Rhone varieties are William Chris Vineyards, Lewis Wines and Ron Yates, offering vineyard-designated Mourvèdres, along with Grenache and GSM blends. Better yet, visit a Texas winery with a French winemaker at Kuhlman Cellars.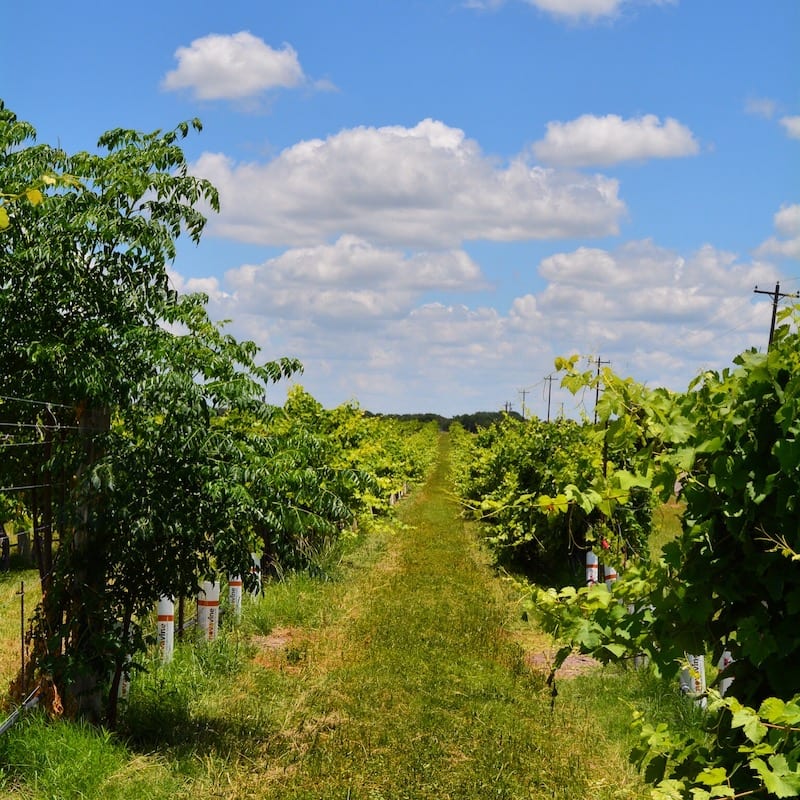 Where to Stay
In The Texas Hill Country
If you are staying in Fredericksburg, there are plenty of B&Bs and vacation rentals. But if you are looking for a special experience, stay at the Cotton Gin Village, which offers rustic luxury cabins and cottages and a hand-delivered hot breakfast basket in the morning.
If you prefer to sleep among the grapes, stay in one of the Messina Hof cottages. Along Highway 290 is the recently renovated Stonewall Motor Lodge and the Carter Creek Resort & Spa with villas, tasting room, brewery and restaurant.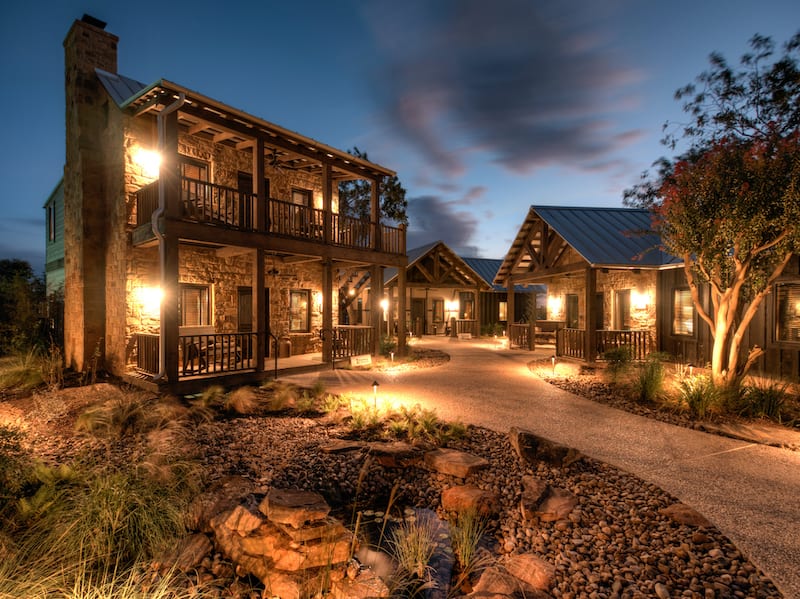 Where to Eat
In The Texas Hill Country
With an all-Texas wine list, the Cabernet Grill is not to be missed, featuring local cuisine that pairs perfectly with Texas wines. Otto's German Bistro also sources locally and reflects German and Austrian cuisines. Vaudeville offers a French-inspired bistro dining as part of this downtown retail living store.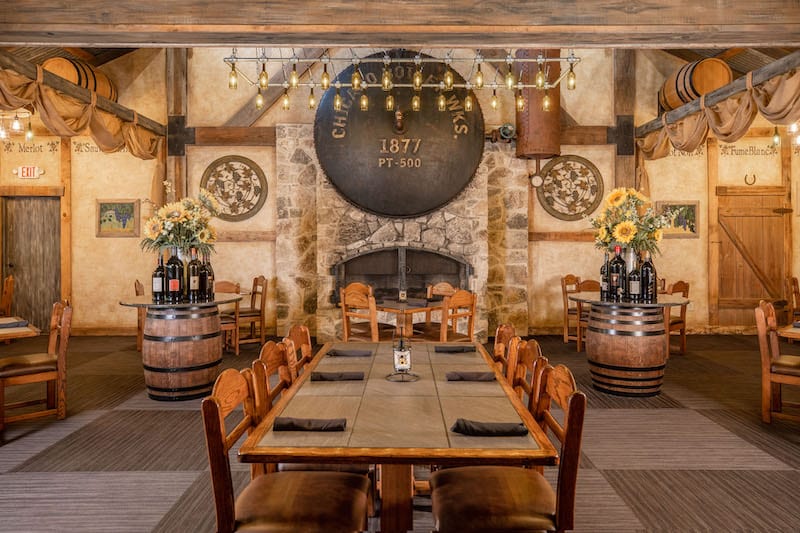 Things to do in the Texas Hill Country
Besides Sipping Wine
If hiking or biking is your thing, you are in the right place. Plan a trip to Enchanted Rock State Natural Area that offers 11 miles of trails, including hiking to the top of this 425-foot pink granite batholith. Or bike the iconic Willow City Loop with picturesque Texas bluebonnets and other wildflowers in the spring and rolling hills offering scenic views all year long.
History buff? Tour by car the Lyndon B. Johnson National Historical Park where you can see LBJ's Texas White House or spend the day at the Nimitz Museum of the Pacific War in Fredericksburg, the premier museum about World War II's Pacific Theater.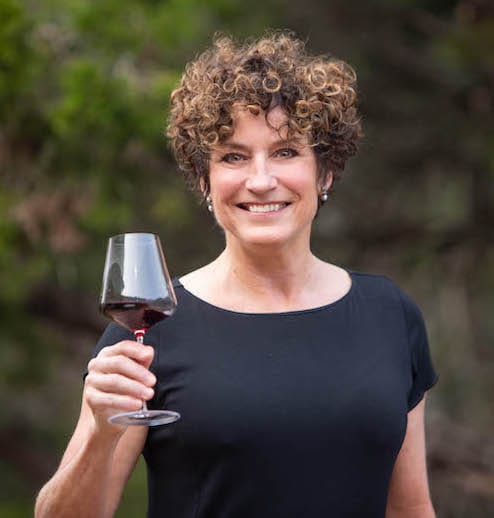 Denise Clark
Denise Clarke has worked in the Texas wine industry for more than a decade, sharing tips on where to sip, eat and stay. She is a Certified Wine Educator and Certified Sommelier and holds the WSET Advanced certification. She received the 2020 Wine Press Award from the Texas Wine and Grape Growers Association.