When the winemakers fell head-over heels in love…with wine.
Over the past few years I have had the privilege to interview several amazing winemakers for Carpe Travel's Interview with a Winemaker's series. I've shared most of these interviews already BUT I haven't shared ALL the questions I've asked them. Yes, I've been saving some of the best for last. In fact, I've been saving my absolute favorite question to ask all wine lovers…
"When did you fall in love with wine? Do you remember the wine that was "the one" that started it all and what is the story behind it?"
With Valentine's Day right around the corner I thought it was time to share the love. These are some fun stories about how the winemakers we all love, fell in love with their craft. Cheers!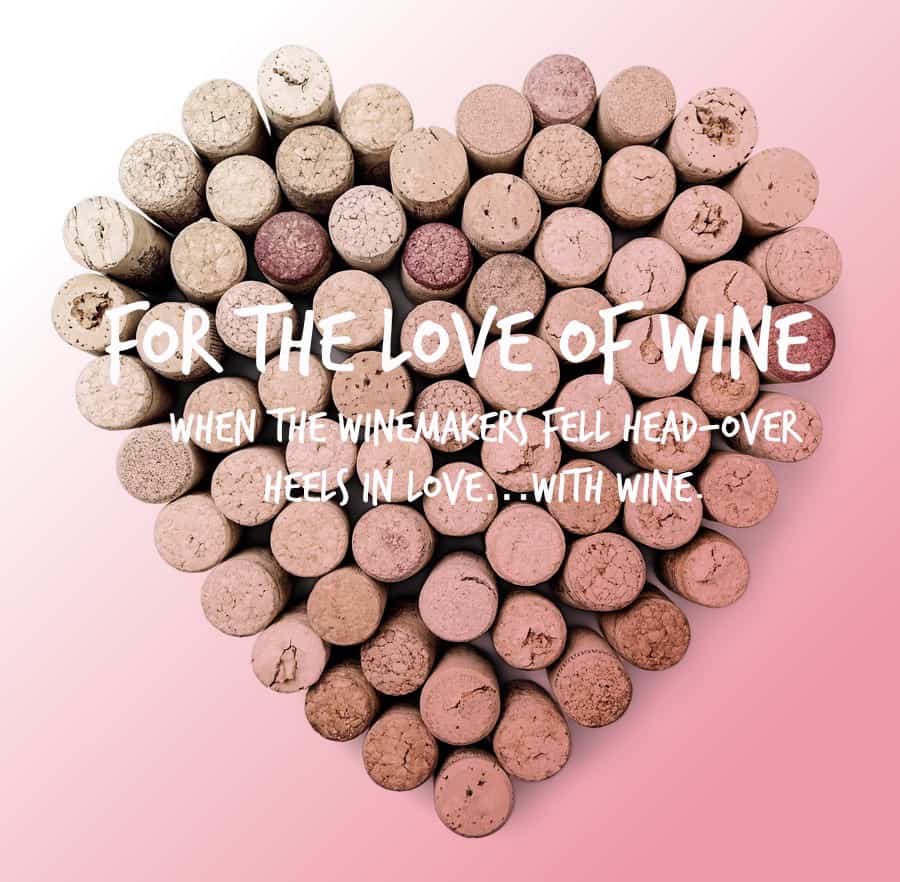 I'll start… For me, it was on my first trip to Las Vegas with a group of friends that I fell in love with wine. J. Lohr Riesling to be exact. I can't recall the vintage but I remember having lunch with a friend and her Uncle at the Venetian, taking a sip, and thinking this stuff was amazing. I officially started drinking wine on that trip… Years later, newly married, my husband and I were doing our weekly Friday pizza and wine night. The only bottle we had was a house warming gift we had been given, Robert Mondavi Cabernet Sauvignon Reserve, 1999. At this time in our lives we weren't big cab drinkers. But seeing as it was all we had, we popped the cork. I can't even tell you how stunning that wine was. The layers and texture were something I had never tasted before. That bottle changed how I looked at wine. It opened my palate to an entirely new world. The desire to understand wine, to experience it and get out and explore different wine regions. Yes, all this from a bottle of wine.
And, now on to the really GOOD stuff…
For the Love of Wine…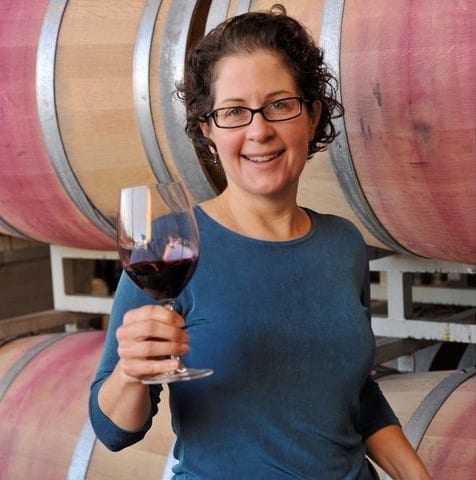 There wasn't just one, but an early memorable event happened while I was in grad school for Biological Anthropology in Wisconsin. A good friend hailed from Berkeley, California and knew a thing or two about wine. She ordered a Napa Valley Cabernet Sauvignon, from a well-known house – I wish I could remember which one – and it was big, rich, and beautiful, with great texture and structure. It was so outstanding, it was the best red wine I'd had up to that point. It really made an impression as to what really good wine was all about.

It was more about a feeling than a single wine that made me fall in love with wine and the industry. I fell in love with wine while working my first harvest. The excitement and energy that took over the valley once harvest started was something I knew I would never forget. This is when I knew the wine industry would be a life-long career.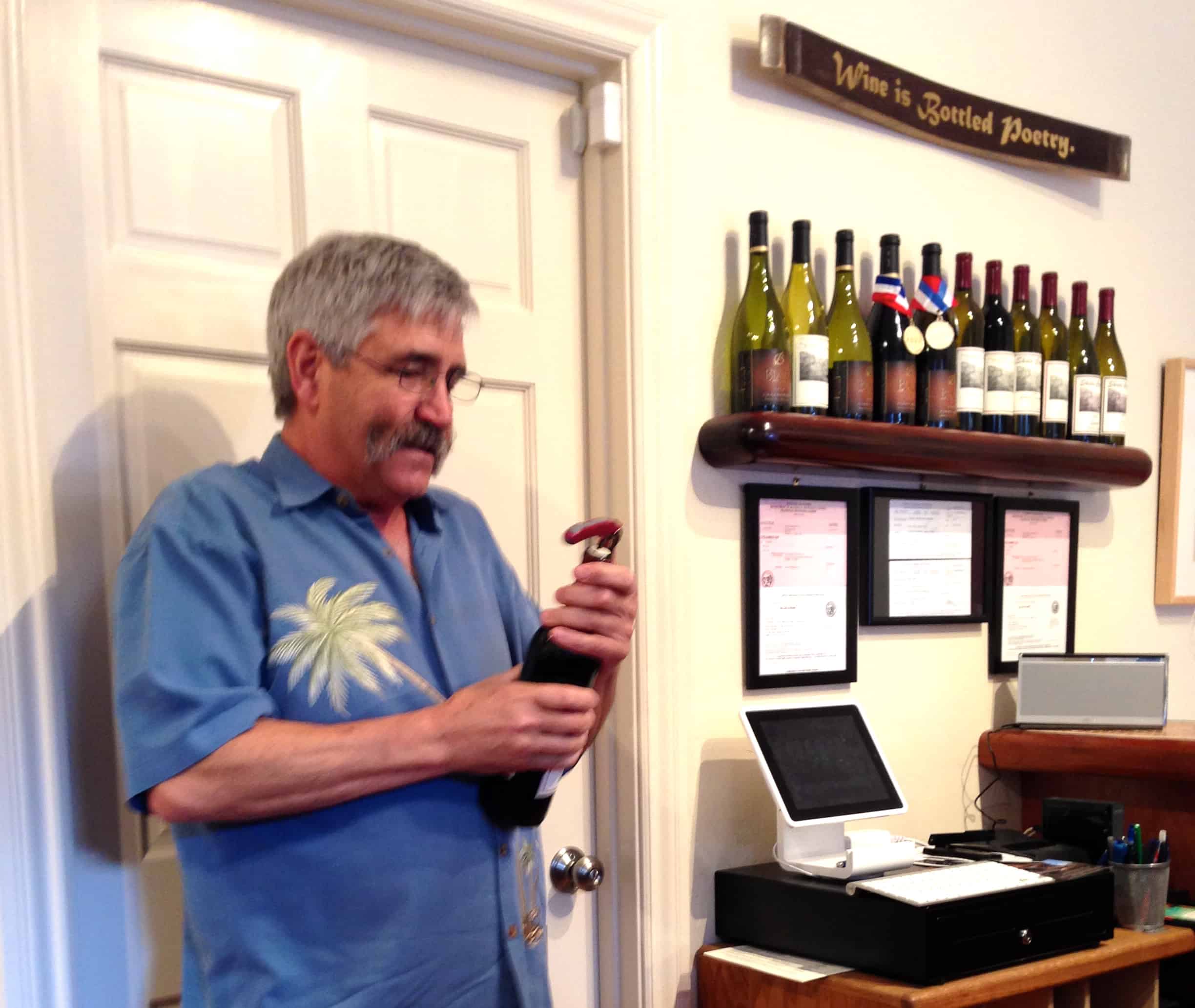 My first romance started at my grandparent's dinner table with wine that my grandfather made. Was it good, hardly by today's standards but he didn't have Monterey County grapes to use. My next and most significant date with wine revolves around a place and time in my life I usually don't share with just anyone. I was given a daughter to raise by myself when she was under a year of age. Starting when she was 4 years of age I would take her to Carmel-by-the-Sea every Sunday to walk through art galleries and just hang out on the street in a belief that she needed culture that she would not get where I was raising her, which is now called Delfina's Vineyard. On the 2nd and 4th Sunday of each week we would end up at a restaurant called Crème Carmel owned and operated by the Matsons, he was the Chef and she ran the front of the house. She soon learned that I was overly interested in wine and it so happened that individuals of Carmel-by-the-Sea with the deepest cellars dined there on Saturday nights with bottles from their cellars. She would talk them into leaving a half glass of these great wines in the bottle on these particular weekends for me to sample on Sunday while my daughter learned how to cook Foie Gras in the kitchen with the Chef, it changed both of our lives. This was my first experience with Pinot Noir, more specifically Williams Selyem Pinot Noir. I had the opportunity to taste many distinct vineyard designated Pinot Noirs from various vintages and I fell in love, deep passionate love with this beautiful wine.
Jay Christianson, Owner and Winemaker at Anemoi Wines/Canyon Wind Cellars

I fell in love with what wine was before I fell in love with wine. Wine was the chance to produce something, and that was a gratifying experience. Falling for wine started with a 1982 Bonny's Vineyard Silver Oak. It was just great. From there it was the deep, and repressed love for Zinfandel, I have a real soft spot for the grape.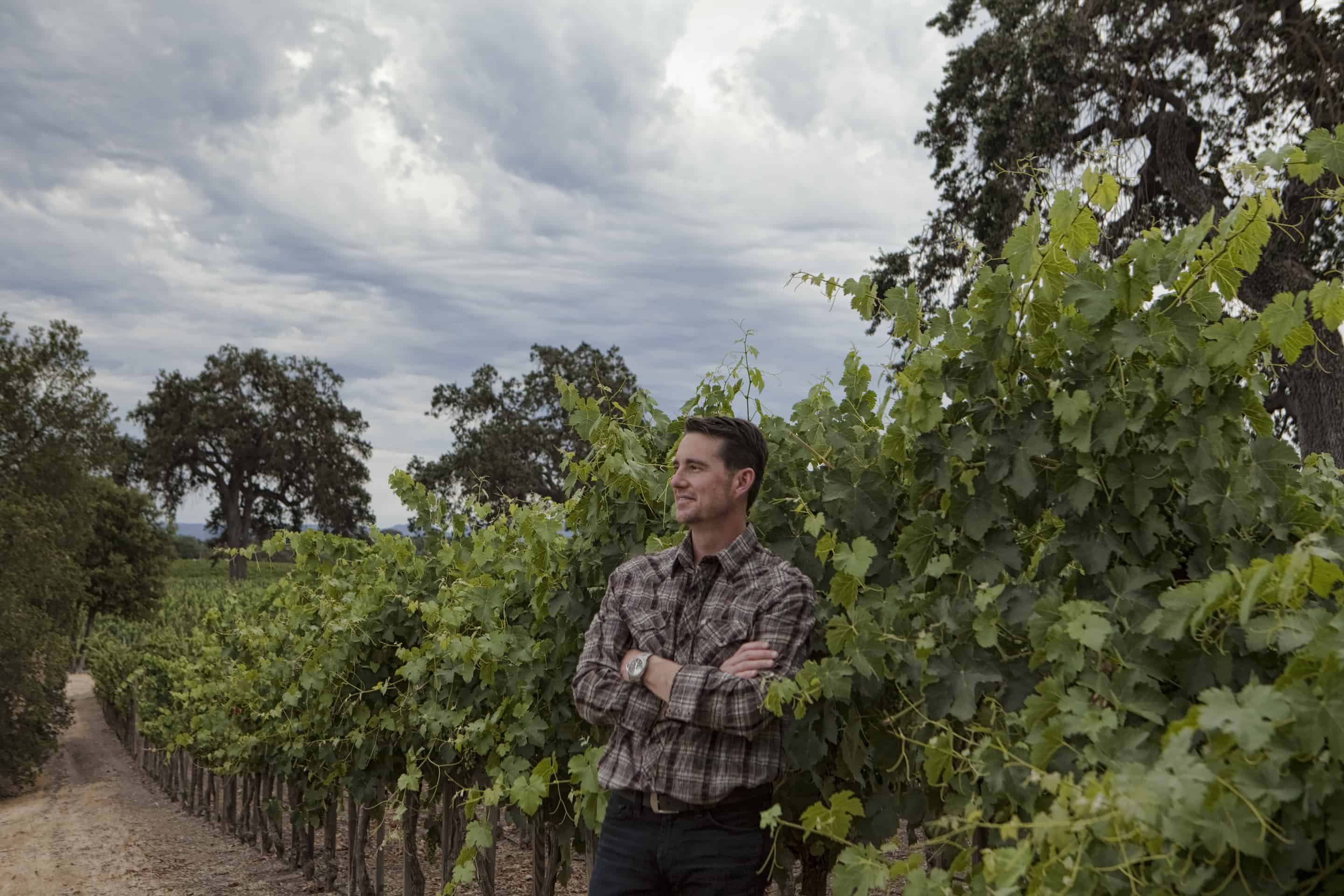 Austin Hope, President and Winemaker at Hope Family Wine
The memorable wines that really inspired me were: a Bruno Giacosa Barolo and an E. Guigual La Turque from Cote Rotie. Really special wines that I still remember.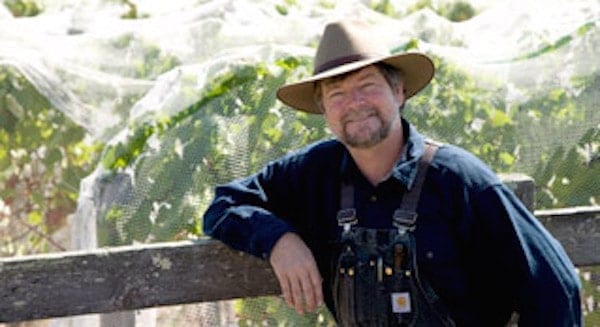 It was a moment when I was 17, walking the vineyards with John Buehler.  He had just started his brand and we were walking through the vines while he was carrying an infant in a front-pack with a toddler ambling alongside of him.  Watching him popping grapes into his son's mouth and looking through the refractometer, I realized that winegrowing grew good people and I wanted to have my kids alongside of me in the vineyards.  But the '61 DRC Le Montrachet didn't hurt in persuading me, either…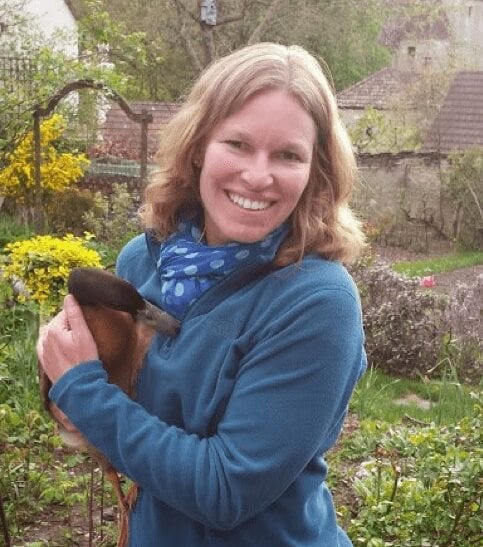 I have always enjoyed wine. After graduating college my vacations always included a trip to at least one National Park and one winery or region. I was traveling to California to camp in Yosemite National Park and visit Sonoma and Napa Valley. My first winery to visit was Chateau St. Jean. The winery was beautiful but the wine was even more beautiful. I remember the woman in the tasting room very graciously sharing a reserve Cabernet Sauvignon with me and my friends. The experience was the same experience I had in Burgundy. It was hypnotic. I walked out of Chateau St. Jean with a bottle of that Cabernet Sauvignon. It was not only the most expensive bottle I had ever purchased and my friends thought I was crazy.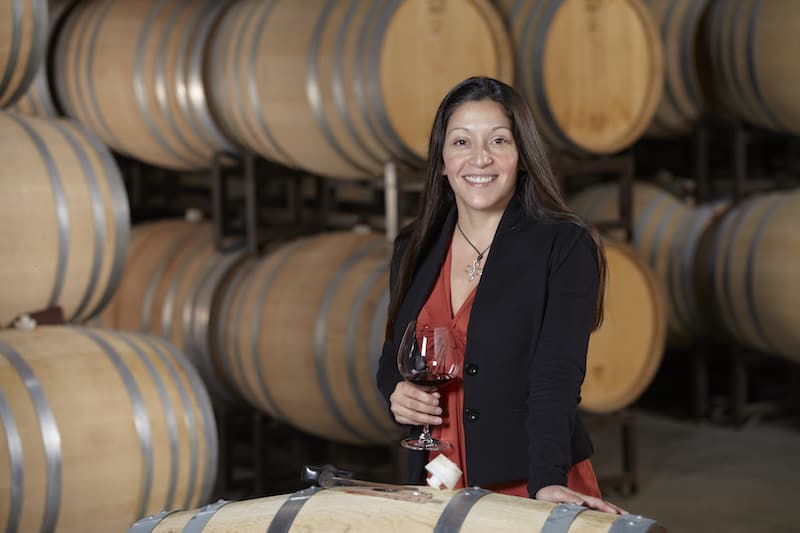 It was during my first trip to Burgundy in March, 2001. Not only did I fall in love with the beautiful region, I also shared a bottle of 1995 Domaine Denis Mortet Clos de Vougeot (Grand Cru) with my partner. It was a stunning wine and I thought about it for weeks, in fact, I still think about it to this day, wondering exactly what they did to make such a beautiful wine. Since then, I've learned a lot about terroir and just how special a place Burgundy is.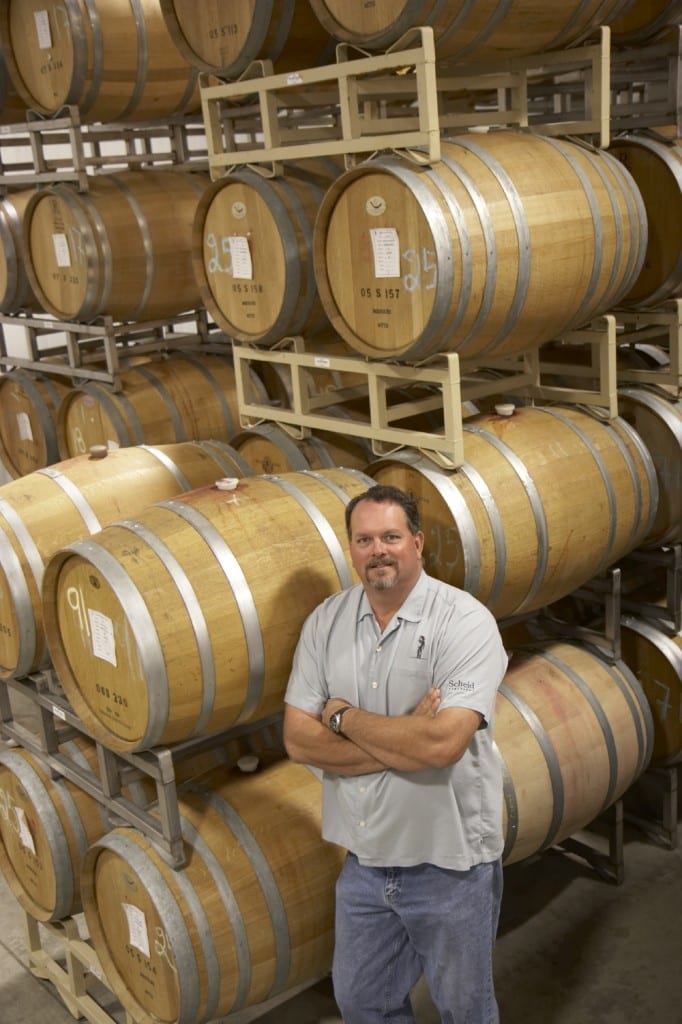 For me there was no "epiphany" wine. As I studied Enology at Fresno State, I fell in love with the complexity of the process in making wine. The various sciences that have some influence on the growing of grapes, producing wine, and maturing of the product in the cellar then in the bottle. As I gained more knowledge of the process, and I am still learning daily, I enjoy it even more. Now I enjoy it more as a craft, where I can take those influences from the sciences, marry them with the familiarity of the different effects of selected yeasts, various coopers and oak sources, etc. to support the fruit from various vineyards I have been working with, to make the wines that work best.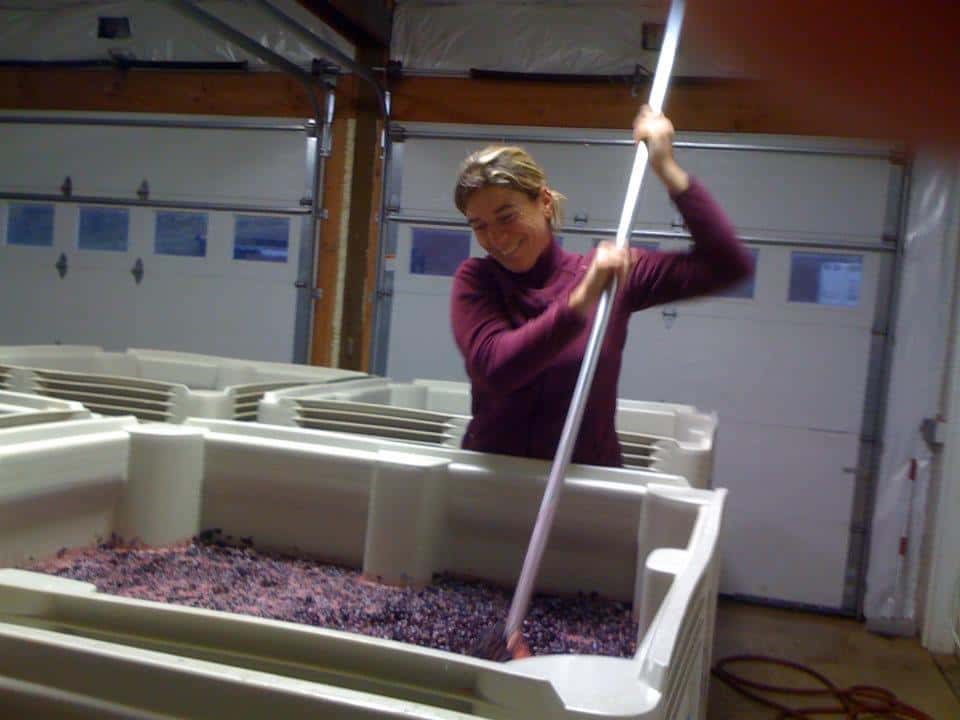 As my parents are vignerons, the first wines that I tired were wines from our own property; it is such a long time ago that I can't remember when it was and which wines it was. All I know is that I had so much pleasure by smelling the glass, and so many emotions came through. I really trust there is a message in a bottle of wine. This message was probably derived from how much my father loves his vineyards and his work. You can feel the love of the vigneron in his bottles.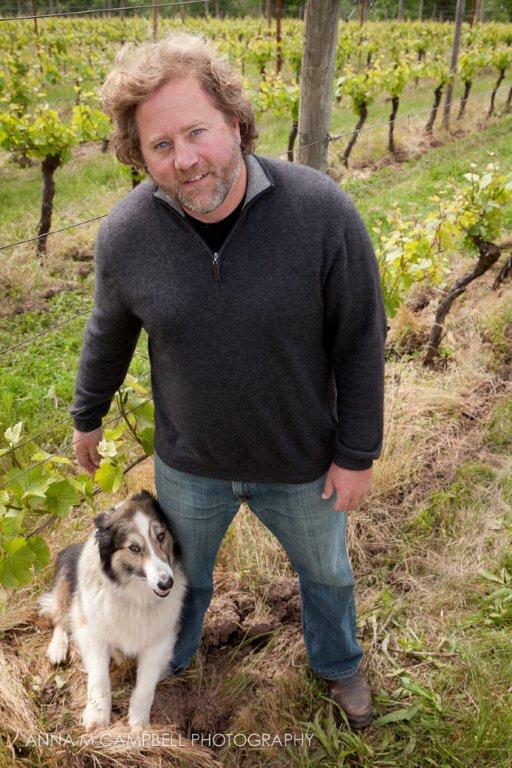 Of course many wines that my parents made in the late 80's and early 90's – particularly from our La Boheme Vineyard. In terms of other producers, I think it is kind of a tossup for me between a 1985 Dujac Clos de la Roche and a 1993 Drouhin Oregon Laurene bottling. They were both tasted in the mid 1990's as I was coming back to the family business and I found inspiration from both.
Melanie Krause, Owner and Winemaker at Cinder Wines

Well, the first wine I made was when I was about eight-years-old in my parent's backyard, but I was too scared to try it! The second wine I made that really solidified my desire to become a winemaker was while I was working in Viticulture at the beginning of my career. The viticulture group at Chateau Ste Michelle made small batches of wine together and I started to understand it from the viewpoint of some veterans of the industry (Kevin Corliss – now Chateau Ste Michelle's VP of Viticulture) and a guy my own age who's family roots in winemaking run deep (Juan Muñoz Oca – now Head Winemaker for Columbia Crest).

Judd's Hill Merlot was the wine that made me passionate about wine.  I had some aha moments with various wines and love Italian wines in general.  I have traveled all over the world and the opportunity to try wine and diverse wines was always present.  So my international travel really helped me develop a background and baseline for what I liked and what I was interested in.  However, that one trip to Napa where I met Judd and Art and Bunny really cemented it for me.  They let me do a punch down, they took us in the back.  They understood hospitality and made a simple visit anything but simple.  I wanted to have that type of interaction with people and make people enjoy something that much.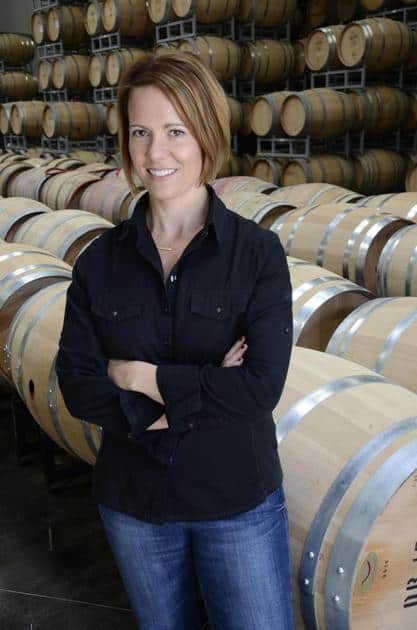 Jessica Munnell, Mercer Estates
I began to get serious about wine while I was in college.  On a trip to Spain, I was able to visit Vega Sicilia.  The winery, the vineyards, the wines – I fell in love with it all.  My "one wine" would definitely be the Vega Sicilia Uncio – any vintage you can get your hands on.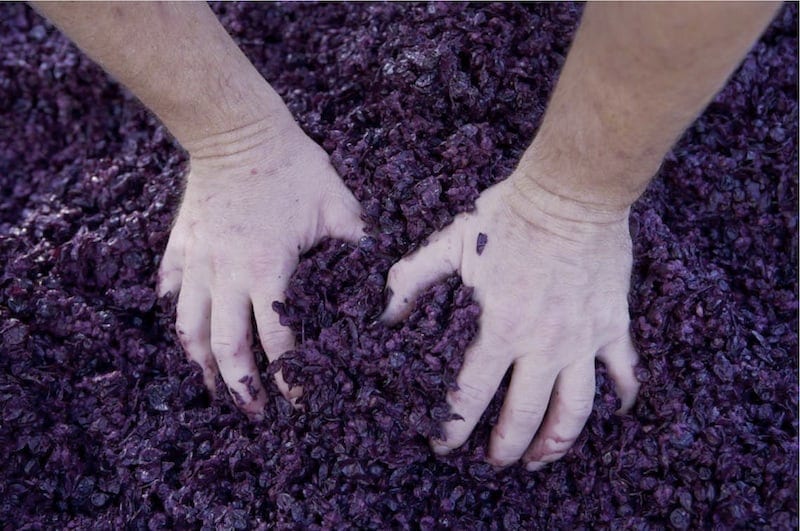 Leo Hansen, Stuhlmuller Vineyards (and Leo Steen Wines)
My interest began in the early 1990's during my first wine school. There are thankfully many stories and bottles associated with that. That interest has just been increased over the years and eventually took me to Northern California in the later 90s.
Jeff Freeland, Oso Libre Winery
I remember visiting Firestone Winery in Santa Ynez in the late 80's while I was in high school. The entire process and facility there enthralled me. Then in college, I began reading about wine and out of curiosity I bought a bottle of 1995 Bordeaux on one occasion. I had never tasted anything like it. The experience was like drinking a piece of a foreign countryside; it was as if I could taste the distant air, soil and water (although I had never been there). It was as if wine could transfer a type of special information that no other substance could.  I was hooked from then on.
I fell in love with wine after a brief affair with cheap spirits and mass produced beer. I do remember "the one," a Chilean Cabernet Sauvignon of the 2000 vintage, from a producer that you can probably pick up for $10-$15 on most supermarket shelves.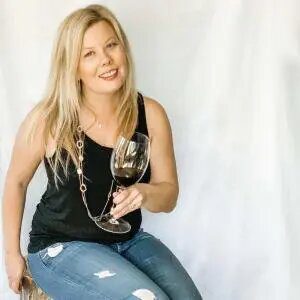 Elaine Schoch (pronounced the German way – Shock) is the editor and founder of Carpe Travel as well as an award-winning travel writer, wine judge, certified by the Wine & Spirit Education Trust (WSET) Level 2 and certified American Wine Expert. She is married to The Husband and has two kids, Princess One and Two – who's interest and knowledge in wine is quite extensive. Not to mention the stamps in their passports.