Welcome to this month's edition of A Winemakers Tale where I feature interviews with winemakers from different wine regions around the world. Seeing as I'm still feeding (or rather sipping) my mild obsession with Oregon wine country I have discovered yet another AMAZING Pinot Noir to grace my dinner table. It seemed only fitting to try and interview its winemaker for this month's Winemakers Tale. I'm happy to report, he agreed! This month I had the privilege to interview Adam Campbell, the owner and award-winning winemaker at Elk Cove Vineyards.
About Elk Cove Vineyards
Elk Cove Vineyards is one of Oregon's oldest wine producers. Founded in 1974, by Pat and Joe Campbell the vineyard is still family owned and operated. They produced their first vintage in 1977. Fast-forward to 1995, the year their son, Adam Campbell joined forces with his parents to continue producing outstanding (and award-winning) Pinot Noir and Pinot Gris, and now Pinot Blanc. Adam has since taken over the family operation, letting his parents retire.
A chat with Adam Campbell, the owner & winemaker at Elk Cove Vineyards…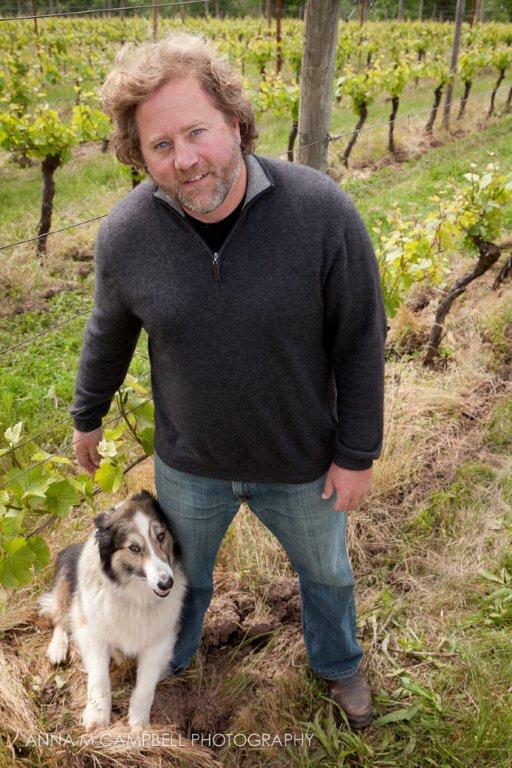 Your parents started Elk Cove Vineyards and you grew up working the vines but did you always want to be a winemaker? What brought you back to Oregon to take over the family business?
My parents always encouraged us kids to follow our passions and as a young person I was not particularly interested in growing grapes and making wine – I only knew it as a whole lot of work! Sometime in my early 20's it all changed for me, I was just returning back to college from a year overseas and it struck me how I had this amazing opportunity. To have a career that combines art and science, and to be able to be a part of something connects people to the land and brings joy to folks really is amazing.
Are you kids working the vines? Do they want to be the third generation at Elk Cove Vineyards?
My three kids help out a bit at Harvest and spend quite a bit of time here at the winery. They are aware that being a part of a small family business, especially one rooted in agriculture can be an amazing life but one that is based on a lot of hard work. I always tell them to wonder off and explore all interests and that they will know that this is the right life for them if they end up with a profound love for wine – Pinot Noir in particular. That love will make all the hard work seem easy.
What is your winemaking philosophy?
Well my first job when I came back to the family business was to manage the vineyards. My father was the winemaker and while I helped him out and learned the craft I saw that so much of the qualitative differences were based on the dirt the grapes were grown in and the amount of hand tending we did in the field. No winemaking techniques can trump grapes grown on amazing slopes with intense love and attention. So I spend a ton of time in the vineyard working with the old vines my parents first planted in the 1970's and also planting new vineyards on new sites I have acquired over the last 15 years.
How long have you been making wine? (Can you share a little on your professional wine making experience?)
I took over from my father in 1999 after a couple of years as his assistant. Although I never had the experience of working at another winery I have travelled extensively to other winegrowing areas around the world and have an amazing network of friends and peers. Through tastings and gatherings we share information and inspire each other to make better and better wine.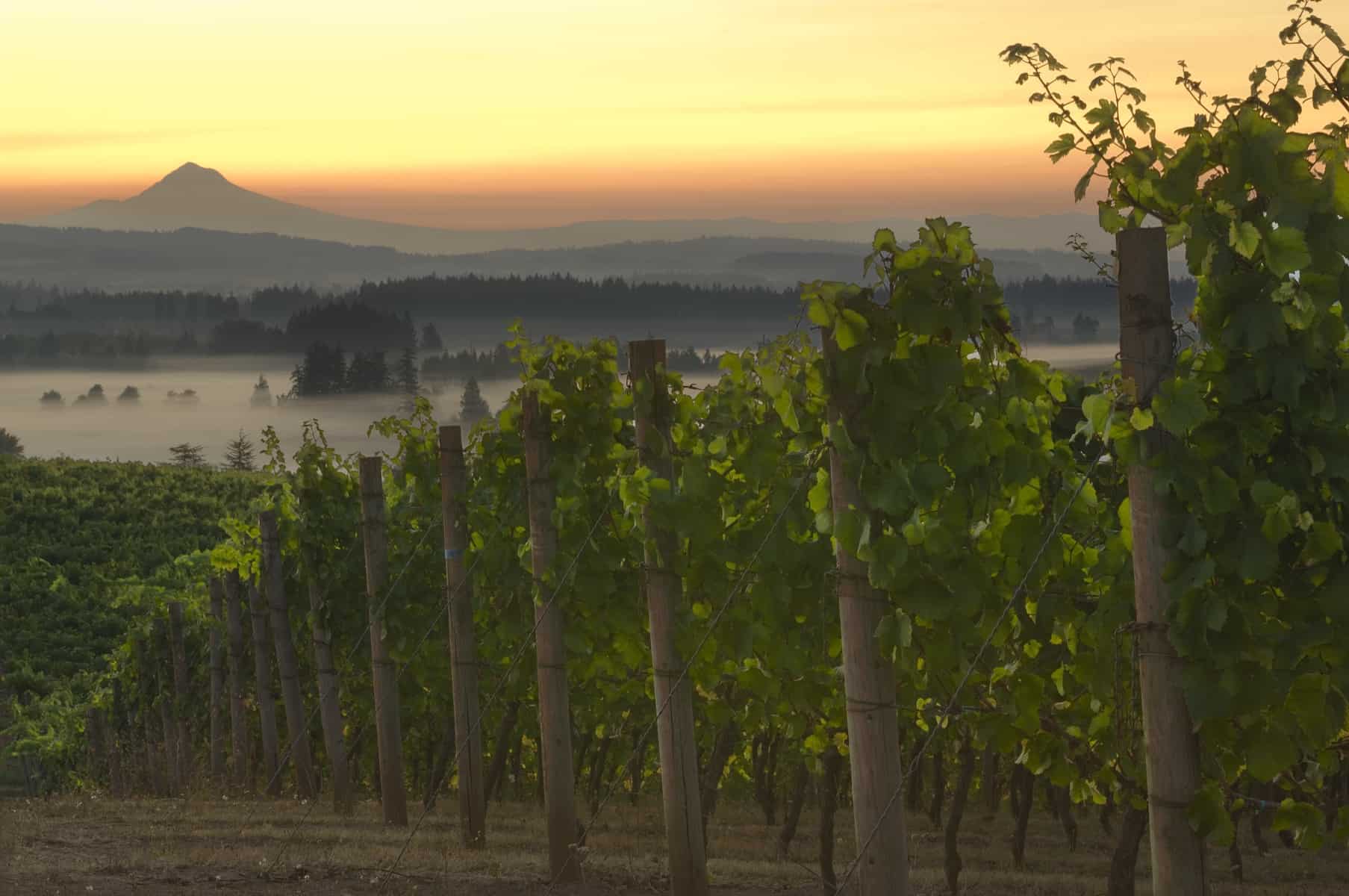 What are some of the biggest changes you have seen in winemaking since you began your career?
There has been a return to more thoughtful approaches to winemaking and grape growing. Winemakers today have more confidence and can utilize new techniques without being blindly enamored by them. It is a great time to be making wine.
Any updates on the 2013 harvest? How are things looking so far?
We had absolutely ideal conditions for most of the 2013 growing season. A big rain event at the end of September put a slight damper on our enthusiasm but as we are putting the wines to barrel we are seeing some of the things we were excited about – ripe tannins, full ripeness and that fresh fruit quality you can only get from a cool climate.
What grape varietals do you get most excited about to drink and to produce? Why?
Pinot Noir truly is the Holy Grail for all of us up here in the Willamette Valley. That is the wine that inspired my parents to plant here and what brought me home to join them. I also have a soft spot for Alsatian varietals like Pinot Gris, Pinot Blanc and Riesling.
Are there certain varietals you find more challenging to grow and/or produce than others?
I really would have to say Pinot Noir. Even though this is the grape that we are most known for and have had the most success with – it is still a challenge.
Where else in the world have you studied, trained, or worked a harvest? How did that influence your winemaking?
I spent a year in Australia and have traveled extensively to the wine growing regions of Europe. I never did worked a harvest overseas though I think it would have been a very worthwhile experience. My kids know that is required learning if they want to come back a join the family business.
How many cases do you produce a year?
It has taken us 40 years but we have built up to 40,000 cases. Almost entirely from Estate Grown fruit, we own and farm 260 acres on five separate sites in the Northern Willamette Valley.
When did you fall in love with wine? Do you remember the wine that was "the one" that started it all? Is there a story behind it?
Of course many wines that my parents made in the late 80's and early 90's – particularly from our La Boheme Vineyard. In terms of other producers, I think it is kind of a tossup for me between a 1985 Dujac Clos de la Roche and a 1993 Drouhin Oregon Laurene bottling. They were both tasted in the mid 1990's as I was coming back to the family business and I found inspiration from both.
Besides your wines, what are a few of your favorite wines?
There are so many awesome wines being made in Oregon right now and I love drinking them any chance I get. Pioneer wineries like Ponzi, Adelsheim, Chehalem and Drouhin. Also newer arrivals but pioneers in their own right like Hamacher and Bergstrom.
Want to Visit Elk Cove Vineyards?
Elk Cove Vineyards tastes at least five wines each day, there is a $10 tasting fee. Groups of 10 or more and commercial wine tour companies are asked to call in advance for reservations. The tasting room is open from 10am-5pm everyday, minus Christmas Eve Day, Christmas Day, New Years Day, and Thanksgiving Day. It's located at 27751 NW Olson Road, Gaston, OR 97119.
Have you visited or sipped Elk Cove Vineyards?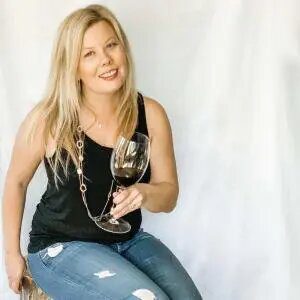 Elaine Schoch (pronounced the German way – Shock) is the editor and founder of Carpe Travel as well as an award-winning travel writer, wine judge, certified by the Wine & Spirit Education Trust (WSET) Level 2 and certified American Wine Expert. She is married to The Husband and has two kids, Princess One and Two – who's interest and knowledge in wine is quite extensive. Not to mention the stamps in their passports.