By Hans Ebenman, Contributing Writer
Visiting Denver soon? Looking for some rooftop bars and restaurants with amazing views of the Rocky Mountains? The Rooftop Guide has rounded-up the best rooftop bars from all over the world, including Denver. Here's our list of the best rooftop bars in Denver.
Los Chingones
Mexican food, cozy atmosphere, might skyline. The terrace of this wonderful rooftop is a great choice after a though day at work or if you're just looking to indulge on some supreme spicy bites. Be sure to check-in during happy hour, as Los Chingones is famous for its great cocktails.
2463 Larimer St, Denver, CO 80205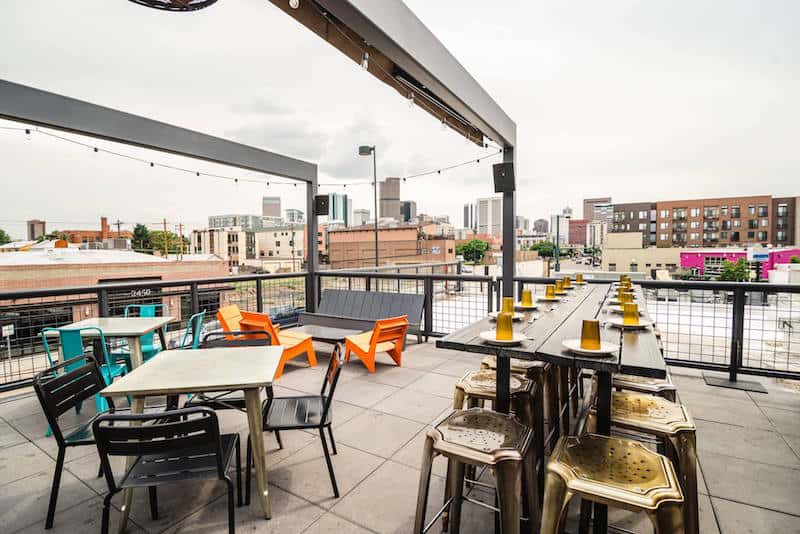 Ignite Bar and Grill
It is exactly what they named it to be – great bar and grill, serving fresh and delicious local food. Ignite is located in the middle of the Ballpark district, and includes a very welcoming upstairs patio as well as a very well managed full bar. It's one of the best rooftop bars in Denver, for sure.
2124 Larimer St, Denver, CO 80205
Historians Ale House
If you are on the hunt for a typical Colorado-proud tavern, Historians Ale House is probably the perfect spot to suit your taste. This rooftop bar has some of the best burgers in Denver, as well as a rich and very tasty selection in drinks.
24 Broadway #102, Denver, CO 80203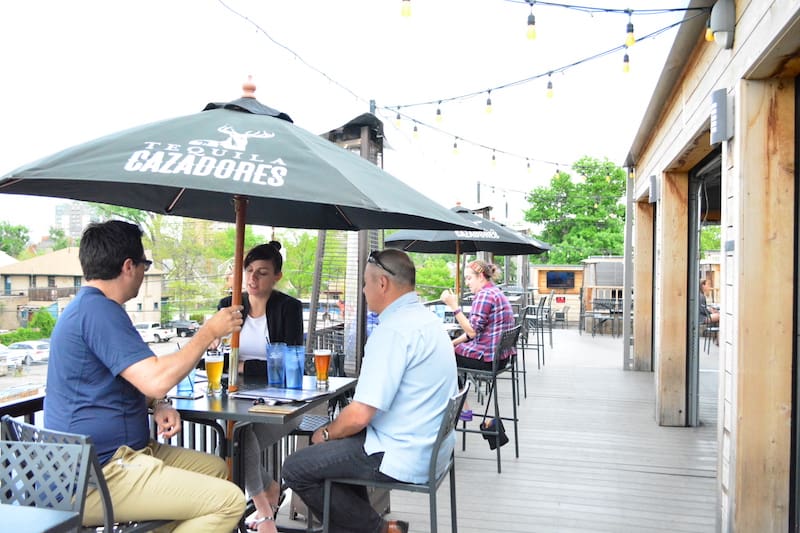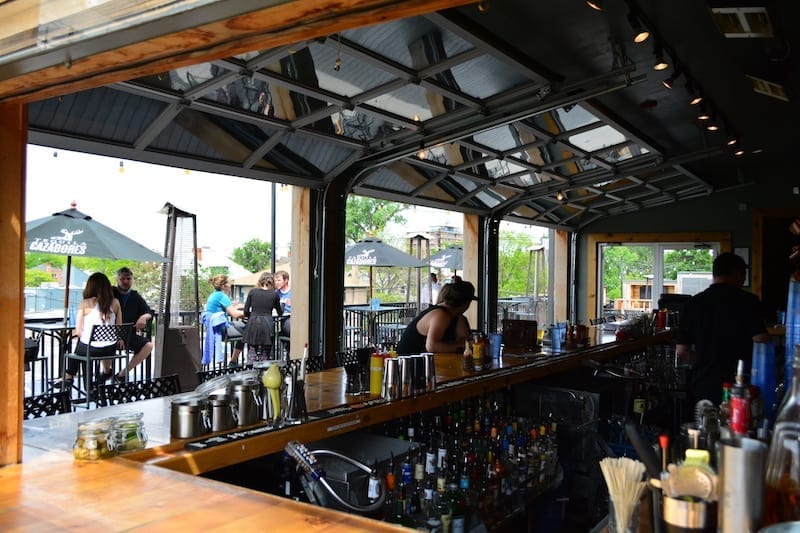 The Fainting Goat
The Fainting Goat is a mixture of Irish pub atmosphere, blended well with a rooftop patio to spice things up a bit. It's a great local place to snack on a burger and a beer, as well as a great escape for friend gatherings and small celebrations.
846 Broadway, Denver, CO 80203
Linger
Linger is a trendy restaurant with a lively and relaxing atmosphere in the heart of Denver. The owners embraced the idea of turning an old mortuary into one of the best rooftop restaurants in Denver. Go for a drink, stay for dinner.
2030 W 30th Ave, Denver, CO 80211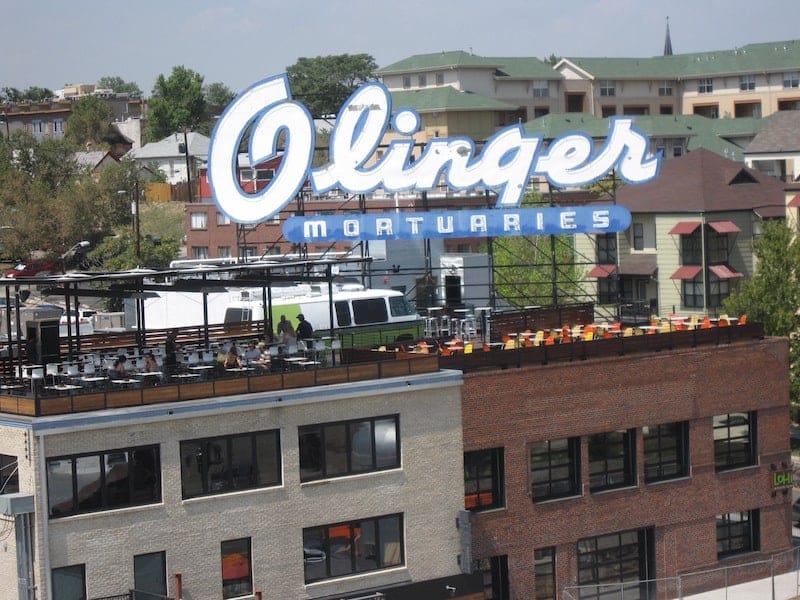 Club Vynil
Four levels of perfection. Club Vynil has dance floors, a cozy outdoor seating area, as well as hookah and bottle service. Line up a sitter for the kids, put on a fancy dress, your highest heels and join the party. Keep in mind the club is closed on Tuesday.
1082 Broadway, Denver, CO 80203
Morrison Inn
Overlooking the Red Rocks Amphitheater, the Morrison Inn is a hidden gem with a breathtaking skyline view, exposing the visitors to one of the best angles of Morrison, outside of Denver. The place takes reservations and works every day from 11 to 9pm from Sunday till Thursday, as well as Friday and Saturday with one and two extended hours, accordingly. (This is a great restaurant and rooftop bar in Denver for families to visit!)
301 Bear Creek Ave, Morrison, CO 80465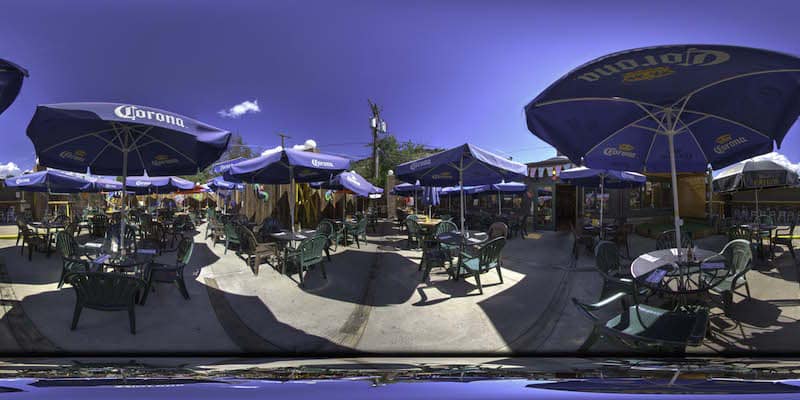 About the Writer
Hans Ebenman founded The Rooftop Guide with Rikard Fredricson in 2015. Today it is the most popular guide to the world's best rooftops. The two have been traveling the globe reviewing more than 500 rooftops over the last two years.