Wisconsin may be famous for beer, but that's certainly not the only libation you can enjoy in America's Dairyland. Where else could you want to explore vineyards than the state dedicated to churning out award-winning cheese? It's a match made in a very delicious heaven.
Our Wisconsin Wine Travel Guide shares a brief history of the state's wine country, terroir, where to sip, where to stay, and things to do beyond the vines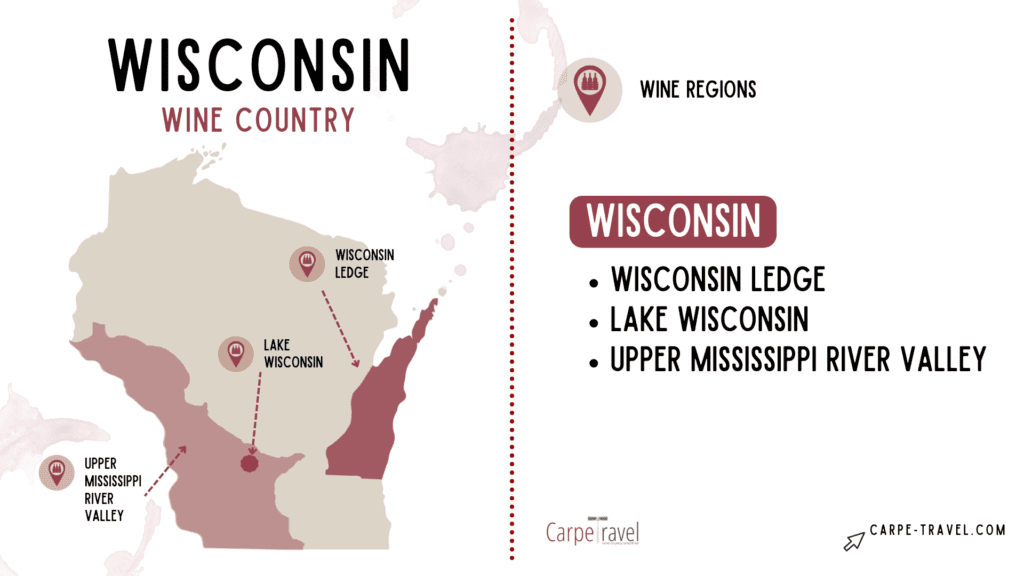 Wisconsin is part of the largest American Viticultural Area (AVA), the Upper Mississippi Valley AVA, which includes southwest Wisconsin, southeast Minnesota, northeast Iowa, and northwest Illinois. The state also has two smaller designated AVAs, the Wisconsin Ledge AVA and the Lake Wisconsin AVA. The latter sits within the Upper Mississippi Vally AVA.
Winemaking has flourished in Wisconsin thanks to Osceola's Elmer Swenson, who worked with the University of Minnesota grape breeding program to create cold-resistant, or so-called cold hardy grapes, revolutionizing wine making not just in the Midwest, but across the country.
From cold winters to not-warm-enough-to-ripen-the-grapes summers in parts of the state, grape growing is a challenge. The state generally only has between three and six months without frost. But these new grapes have been bred for both the soil and climate and wineries in Wisconsin are flourishing.
An American Viticultural Area (AVA) is a designated wine grape-growing region in the United States, providing an official appellation. If a wine is labeled with an AVA, at least 85% of the grapes that make up the wine must have been grown in the AVA, and the wine must be fully finished in the state where the AVA is located.
TOP WISCONSIN GRAPE VARIETIES
More than ⅔ of the grapes grown in Wisconsin are cold-hardy varieties. Some of the most popular – and delicious – include Valiant, Edelweiss, Marquette, La Crosse and Frontenac grapes. Though the names may be unfamiliar, the flavors will not. These grapes are close relatives of grapes like Cabernet Sauvignon, Pinot Noir, Moscato, and Riesling; they've just been bred to produce in colder climates.
Thanks to Swenson, who was incredibly generous with sharing his grapes and knowledge, a wide variety of wines are made in Wisconsin. Sweet, citrusy, bright and fruity whites tend to be popular while reds don't tend to be very dry or big on tannins.
Visitors will want to sample wines using those regional grapes as well as apple blends from the north and west and cherry wines and blends from Door County. A number of Wisconsin vineyards also produce delicious ice wines.
White Wine Grapes
Edelweiss
Frontenac Gris
Itasca
LaCrescent
Red Wine Grapes
Frontenac
Marechal Foch
Marquette
St. Croix
Count Agoston Haraszthy is well-known as the father of California winemaking and viticulture, but more than a decade before he founded California's first commercial vineyard, he founded the oldest incorporated village in Wisconsin and planted grapes.
On the east side of the Wisconsin River, Haraszthy found hills and slopes that were perfect for growing grapes. Haraszthy moved on to California before the decade was up, but the vineyard he began operates today as Wollersheim Winery. The cellar Haraszthy dug in the Dane County hillside still remains as part of the winery's property.
The Kehl family took over the vineyard and made wine for the next 50 years. Eventually, they transitioned the land to a more traditional farm and the remaining wine was sold off as Prohibition became the law of the land.
It would be another five decades before Dr. Charles Stiehl, a physician in Algoma, had to ask the state to create a winery license so he could sell his Door County Cherry Wine. There were no wineries in Wisconsin at the time and there was no process for licensing wine distribution.
By the early 2000's, there were more than 40 wineries operating in Wisconsin. Today, there are more than 120 wineries in the state.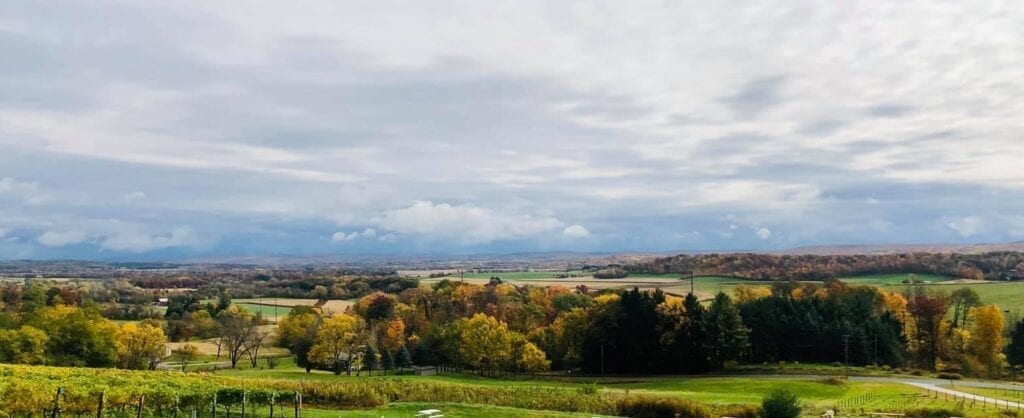 Sipping is subjective and with so much great wine in Wisconsin, you'll find most everyone has their own favorites. But, with more 120 wineries in Wisconsin, we've tried to help narrow down some of the top sips in the state so you can find your perfect pairing.
Parallel 44
Vineyard & Winery
Chateau St. Croix
Winery
Baraboo Bluff
Winery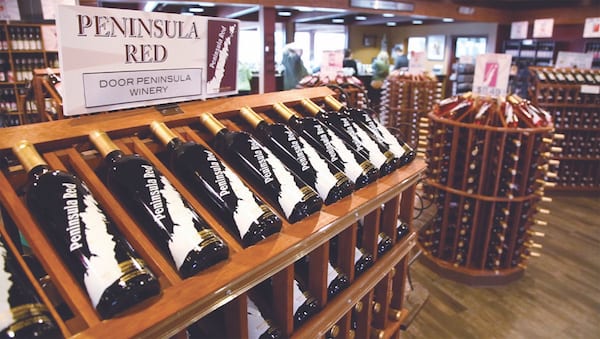 WISCONSIN WINE FESTIVALS
Wet Whistle Wine Fest
Door County Wine Fest
PLAN YOUR WISCONSIN WINE COUNTRY VACATION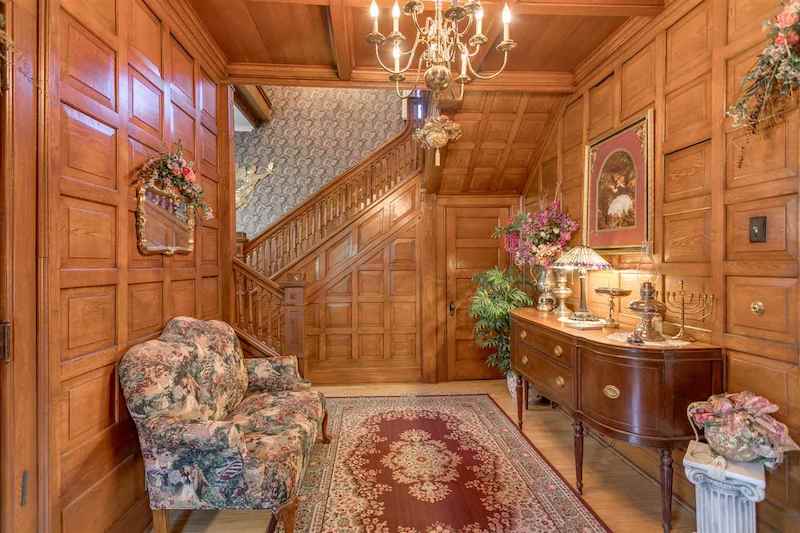 Rent a car and do it yourself? Hire a driver? Uber? How to determine your wine country transportation options.
Even the most dedicated oenophiles don't focus on wine 24/7. There are a number of hours to fill each day, even when you pack your itinerary full of wine tastings. Friends, couples, families and groups will all find ways to keep busy no matter which Wisconsin AVA they decide to visit. The itineraries listed above have even more ideas on things to do in Wisconsin.
Great Lakes and rivers encircle the state making Wisconsin an outdoor, water-loving sports enthusiasts dream location. Grab a SUP, kayak, canoe or sail boat and soak it in.
Explore the Apostle Islands in Lake Superior. Take a ferry to the archipelago for a day of hiking, light house peeping and sipping in the quaint Main Street.
Wisconsin Dells has been nicknamed Water Park Capital of the World. In other words, you need to visit one of the MANY water parks at Wisconsin Dells and throughout the state.
---
Sip in More Wisconsin Wine Country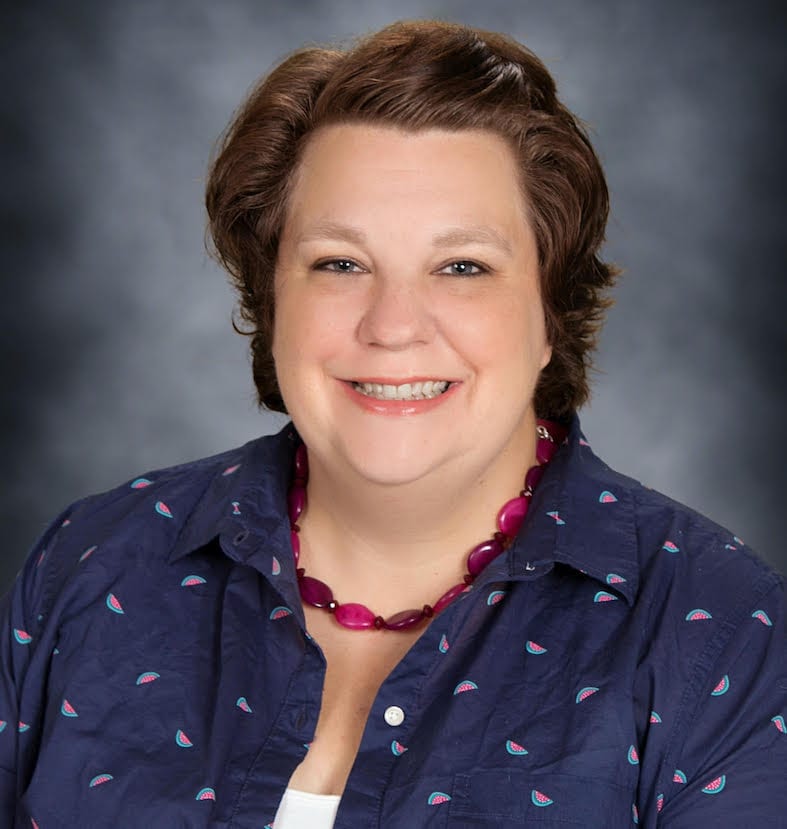 Nicole Haase
Nicole Haase is a freelance writer who lives in Milwaukee, Wisconsin with her husband and their basset hound. She writes about a wide variety of topics including women's sports (particularly hockey), food and drink and travel. Her bylines include Sports Illustrated, BBC, Modern Farmer, ESPNW, Milwaukee Journal-Sentinel, St. Paul Pioneer Press and The (Madison) Capital Times.