A local guide to sipping in Door County wineries in the Wisconsin wine country
Nicole Haase
With eight wineries and endless things to do to keep you busy, a weekend sipping in Door County wineries can make for the perfect wine vacation – in the mid-west.
We've pulled together this weekend wine tasting itinerary that will take you to some of the best spots to sip in the Door County wineries – in the heart of the Wisconsin Ledge AVA – along with where to eat, and things to do beyond the vines. 
HOW TO GET THERE

Door County is on the east-central side of the state of Wisconsin, at the south end of Sturgeon Bay. The county is about a 2.5 hour drive from Milwaukee and 4.5 drive north from Chicago or east from Minneapolis. Given its location, it's a prime spot for a weekend wine vacation.
Door County Wine Tasting Itinerary
Day One
We'll take care of breakfast and lodging in one go because you're going to stay at The Roots Inn and Kitchen in Sister Bay. What could be better than a personally prepared plated breakfast delivered from the downstairs restaurant to your room every morning? The building is on the National Historic Register, the food is farm to table, conscientious and delicious and the location cannot be beat. (More ideas on where to stay in Wisconsin wine country.)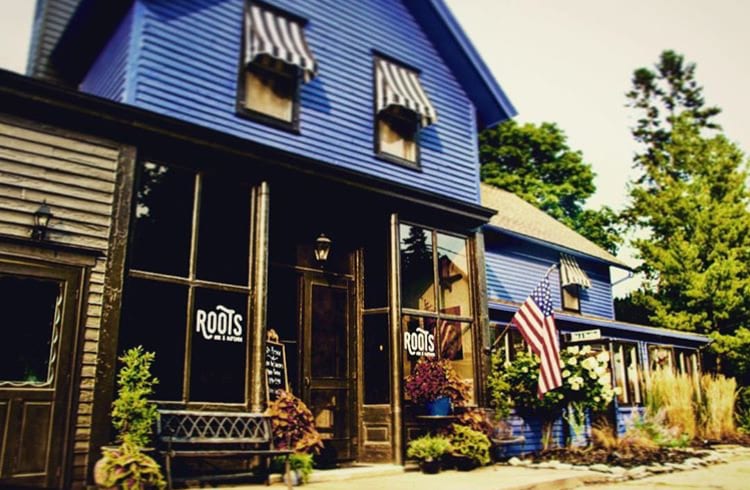 From there, you'll head south to Egg Harbor to hop aboard a Door County Trolley for your choice of tour. Only want wine? They can handle that. Want to add in spirits and beer? That's an option, too. There's a Bloody Mary brunch tour, margarita and martini tour and craft cocktail tour, as well. They have family-friendly, non-boozy options, as well, but we're here for the Wisconsin wine. Book ahead of time and then kick your feet up as they do all the driving. Lunch is included and you'll spend about five hours sipping your favorite libations. Just make sure you plan ahead and make reservations before your trip – they fill up fast.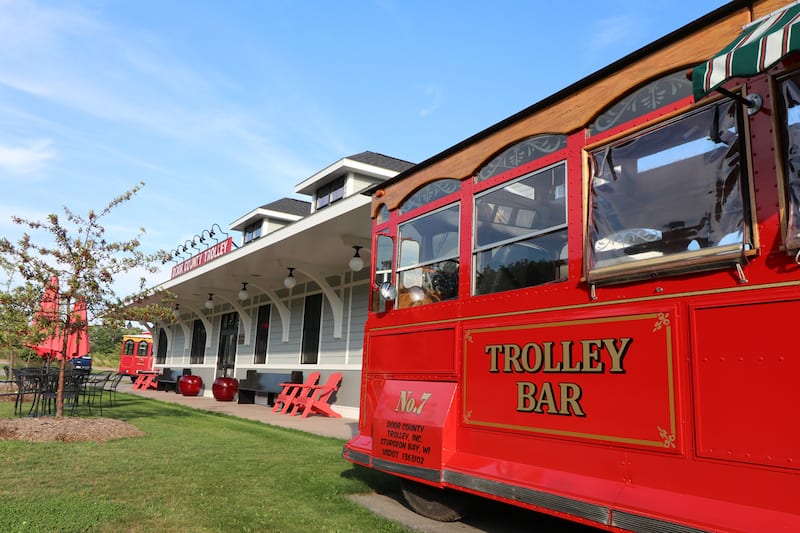 Just to make sure you're safe to drive, spend some time in Egg Harbor walking along the beaches or in Whitecliff Nature Preserve. 
You're probably tapped out, but it's worth stopping into One Barrel Brewing Company to grab some brews to go. Their tap list always has some interesting concoctions and a growler or six-pack to go will help extend your vacation into the next week. 
On the drive back, stop off at Door Artisan Cheese Company for some of Wisconsin's favorite food. Their Top Hat Cheddar is a World Championship of Cheese Gold Medal winner and was named one of the top 20 cheeses in the US. Snack on it in the car, save it for pairing with a glass before bed or take it home – actually, buy enough to do all three. 
Back in Sister Bay, dinner is walking distance from The Roots as you dine at the iconic Al Johnson's. Yes, there are live goats on the roof. Yes, you'll probably find yourself leaning towards having breakfast for dinner. No, it's not too kitschy and nobody will judge you. This Swedish restaurant has been a Door County staple for 60 years. Once again, plan ahead and make reservations. Once you're full of meatballs or herring or pancakes, head outside to their beer garden. The open air space usually has live music and pretty much all of Door County will stroll by as you sit there. It's a great place to sit one more beverage as you digest your meal and unwind to end the night. 
Wisconsin Ledge AVA
The same geological formation that the Niagara Falls fall from stretches all the way west into Wisconsin. The massive cliff that is the result of uneven erosion begins just south of Lake Winnebago, forms all of Door County and is actually the reason we have the Great Lakes. This unique land formation runs parallel to Lake Michigan in Wisconsin and the eastern-facing slope has proven to be a spectacular place to grow grapes.
The slope created by the ledge works in conjunction with Lake Michigan to make the area generally 10 degrees – or more – warmer than surrounding areas. They get 3-5 weeks more growing season than anywhere else in the state thanks to the vacuum created in the "bowl" between the ledge and the lake. The lake "holds on" to warm air during the summer. That warm air rises and pulls colder air off the land. The cold air doesn't settle over the grapes, holding off frost longer than in other parts of the state. And the "pull" of the cold air creates breezes that keep the vines from molding.
The gravely, sandy soil drains easily while an underground aquifer maintains a steady group temperature while holding minerals whose flavor can be tasted in the grapes grown here.
Door County Wine Tasting Itinerary
Day Two
The low key end to your first night was so you wouldn't be too grumpy hitting the road early today. Head across the peninsula to start the day at Cave Point County Park. This gem is always gorgeous, but takes on a supernatural feel when blanketed in fog. Your trip here could be a few minutes or a few hours. There's plenty to hike and explore if that's your thing, but even casual walkers will find the landscape and water views breathtaking.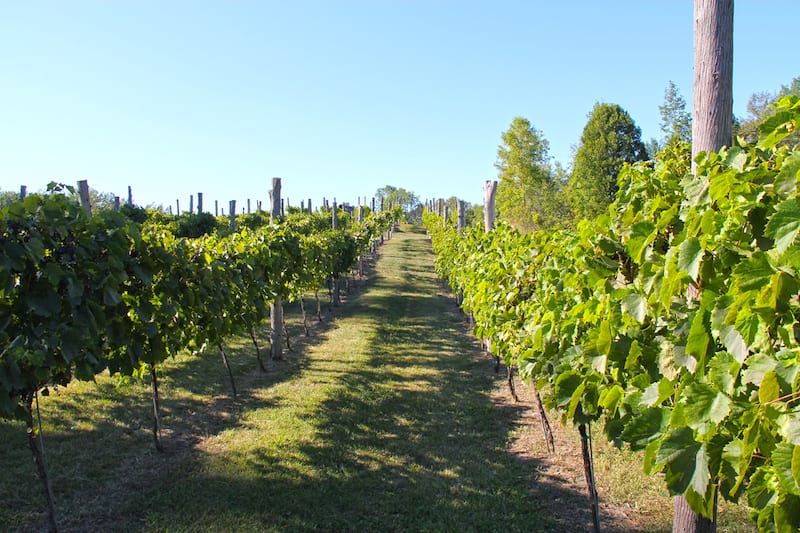 The rest of the day is devoted to sipping in more Door County wineries. The trolley takes you to at least three local options and now it's time to try some more. Start at Simon Creek Vineyard for their Untouchable Red and Cherry Wines. 
Door Peninsula Winery is a dangerous stop because they have 60-some wines and ciders and no limits or cost to sample. So be smart about your sipping, but dive into their very fruit-forward list of wines and ciders. These are no simple grape wines. They were one of the first to commercially produce cherry wine 50 years ago, so put that on your to-taste list and don't forget about their ciders.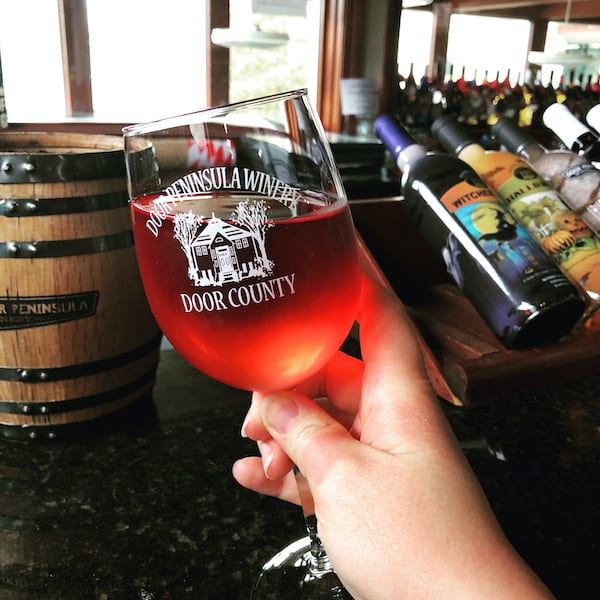 If it's the right time of year, hit up Cherry Lane Orchards for cherries or apples on your way to Algoma.
Von Stiehl Winery is the next on your list of Door County wineries to sip in. The first post-prohibition winery in Wisconsin, their building dates back to the Civil War. They have a lot of delicious options, but you're here for the Cherry Bounce, a mix of cherry wine and cherry brandy. They also have an aged version and an Apple Bounce.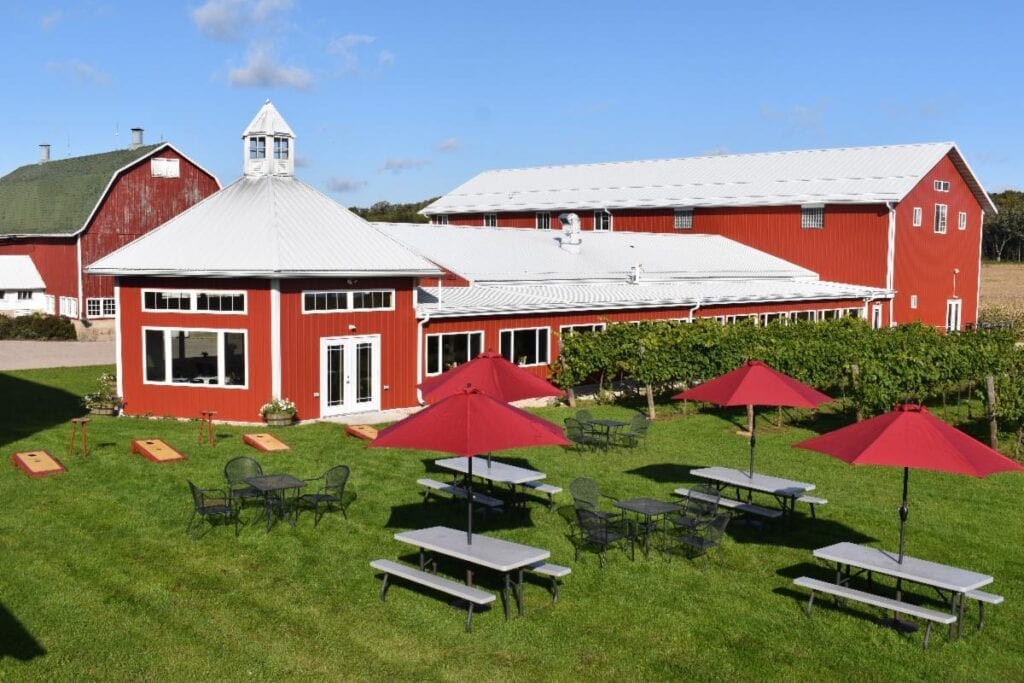 For dinner, head to Pelletier's in Fish Creek for a fish boil. Make sure you make a reservation, though they do multiple boils each night. The fish boil is an iconic Door County meal and something everybody has to try at least once. Local Whitefish are cooked with potatoes and onions and served fresh from the boil. Your meal is topped off with a slice of cherry pie. 
Things to Do
Besides Sipping Wine
Even the most dedicated oenophiles don't focus on wine 24/7. Even when you pack your itinerary full of sipping in Door County wineries, there are still a number of hours you'll have to fill. Friends, couples, families and groups will all find ways to keep busy no matter which Wisconsin AVA they decide to visit. 
Be bitter – just this once
Off the very tip of the Door County Peninsula are two small islands that are worth the ferry trip. Washington Island has the gorgeous Stavkirke church, unique Schoolhouse Beach and more for you to explore. Join the Nelsen's Hall Bitters Club and enjoy this remote and wonderful spot. If you're up for it, go on to Rock Island, a state park with no motorized vehicles. Visitors can take advantage of hiking and camping, tour the Pottawatomie Lighthouse and be awed by the boathouse before heading back on the ferry.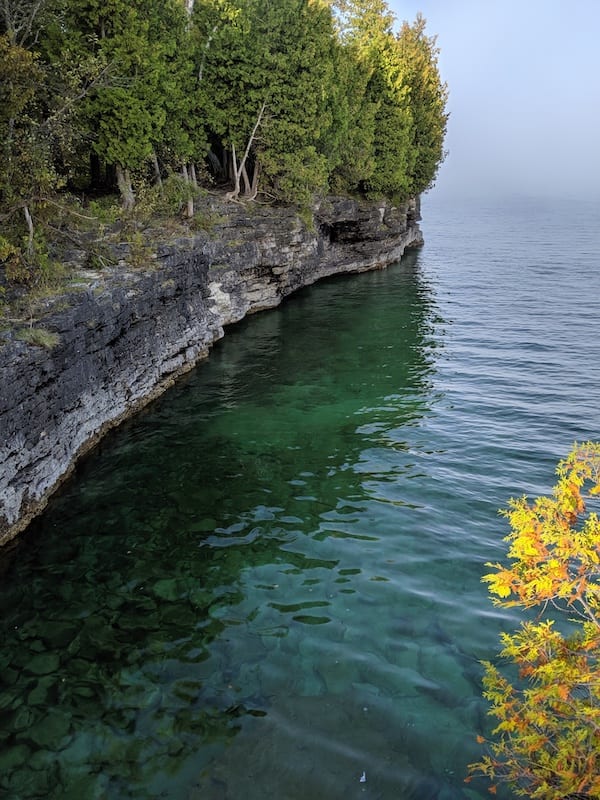 The great outdoors
One of the gems of the state park system, there are miles of beaches, stunning views, gorgeous hikes and more. Take to the water on a kayak or canoe to explore the cliffs of the Niagara Escarpment. Catch a performance at the outdoor theater. Golf 18 holes. Explore the lighthouse. Fish for your dinner. There are difficult hikes up the cliffs or easy family strolls along the water. It's the perfect place to spend some hours or the night.
Lavender fields forever
Door County is home to the single largest lavender grower in the Midwest. Tens of thousands of plants bloom in July or August, but the fields are still gorgeous throughout the year. Wander the maze, check out how they harvest and dry lavender and then stock up on some delicious sweet-smelling products.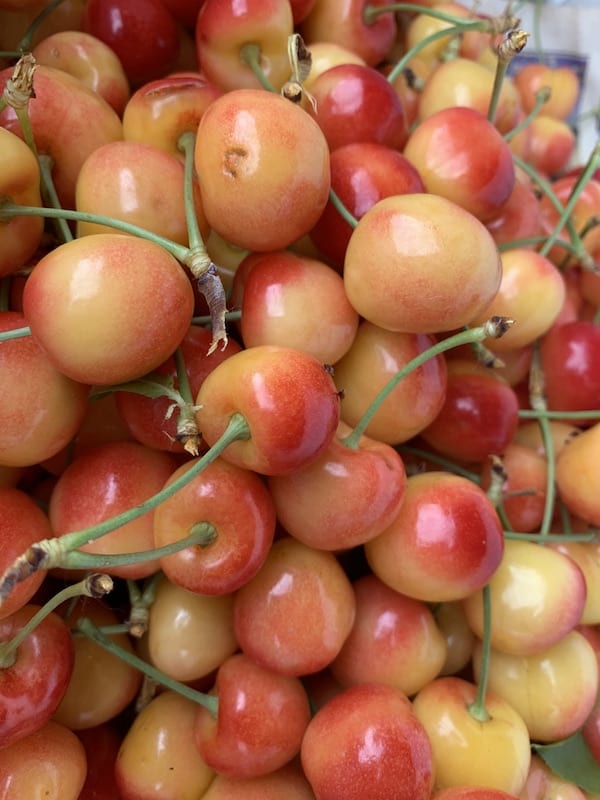 Be a cherry-picker
Some of the same things that make this a great area for grapes also make Door County the perfect place to grow cherries. The fruit is usually ready to pick in late summer and you can visit local orchards to pick all kinds of fruit into the fall.
Walk on water
The Cana Island lighthouse is connected to the peninsula by a narrow causeway and in low tide and good weather; visitors can either roll up their pant legs and walk over or take the tractor across in the warmer months. There are 97 steps inside the lighthouse, but the view is worth the climb.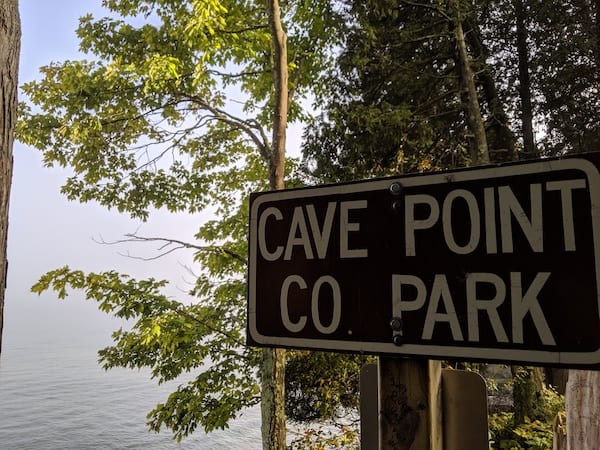 Get to the point
There are three state parks on the Door County peninsula, but insiders will tell you the best views in the area are at Cave Point County Park. Here the limestone cliffs are much closer to water level and you can explore the jagged coastline where the water has worn away the limestone to create all kinds of places to explore. It takes on an other-worldly feel on foggy mornings or evenings. Whether you spend five minutes or five hours here, you won't be disappointed you stopped.
Sip in More Wisconsin Wine Country
Subscribe to Sip in More of the World