This guide to Redstone, Colorado was originally posted in 2014. It has was updated in 2018. 
Have you heard of Redstone Colorado, "The Ruby of the Rockies"? With a population of 100 people, I won't be surprised if you say no. Nestled below towering red sand stone cliffs along the Crystle River, about 20 miles east of Aspen you'll find Redstone Colorado, it's truly a hidden gem. Listed as one of the United States' National Register of Historic Places and historic districts this little Colorado town, albeit small, has a lot to offer.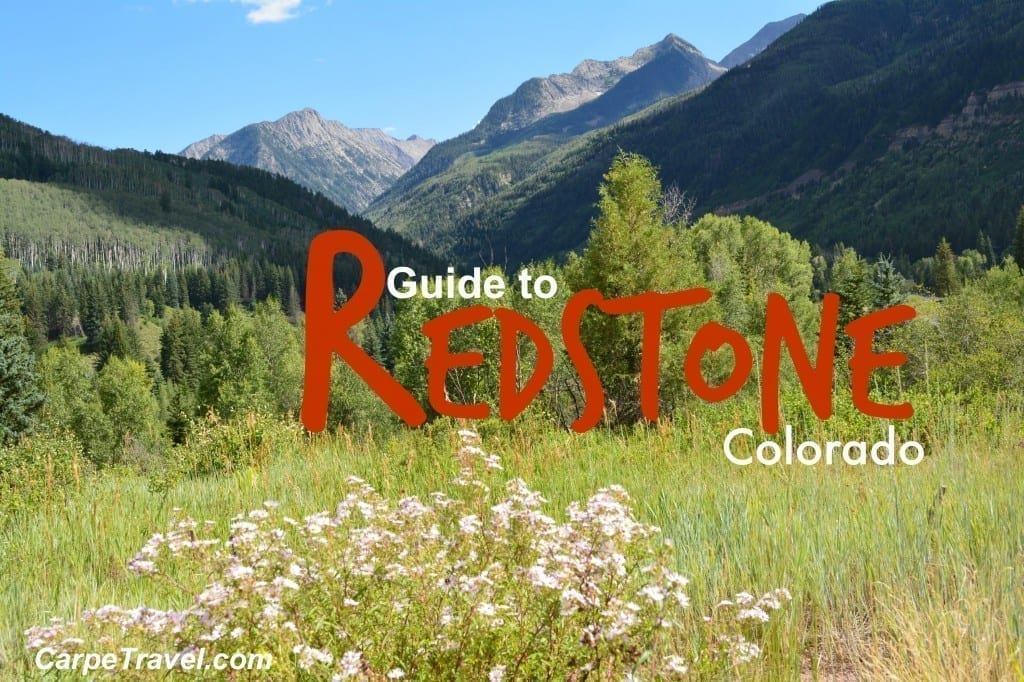 About Redstone Colorado
Like many Colorado mountain communities, Redstone popped up as a camp that supported the mining industry in the early 1900's. One of the unique things the town 20 miles east from Aspen is how it was built – I mean literally built. John Cleveland Osgood, "Fuel King of the West", ran the Colorado Fuel and Iron Company and developed Redstone to support the coking camp in the area. But instead of building small, box houses and setting up tents to house miners and their families he used Redstone as a model for developing one of the earlier planned communities in the United States.
Osgood had more more than 80 Swiss-style cottages built along the Crystal River to provide housing for his employees and their families. All the cottages varied in sizes and were equipped with electricity and running water – a rare luxury at the time. (I learned that monthly rent ran $18.50 for a five-bedroom cottage and $2 for smaller ones. My how times have changed!) At the end of the road, now the entrance into the town of Redstone, stood a large, stone building that provided private rooms for his bachelor employees. It's now known at the Redstone Inn.
And thanks to a Groupon for the Redstone Inn, that's exactly how I discovered the town. The Husband and I had planned to take the Princesses camping in Redstone but didn't have plans to go into town, let alone stay at the Inn. Given I LOVE camping (note the sarcasm) I was able to line up one day of camping and one night at the Inn. Although, we should have stayed two nights given we had bears chase us out of the Redstone campground, but that's another story…

Things to do in Redstone, Colorado
Redstone Castle: "The Fuel King of the West" had to have a castle and so Osgood, the founder of Redstone built the Redstone Castle, also known as the Cleveholm Manner in 1897. The 42-room, tudor-style home is truly the size of a small castle. Visitors can walk about a mile off the main road in Redstone to see the castle and/or arrange for daily tours at 1:30pm. I have to tell you, the walk up the private road is BREATHTAKING! The views and the Crystal River are stunning… Pricing for the tours is $15 for adults, $10 for seniors and children. Tickets can be purchased at Tiffany's of Redstone or the Redstone General Store.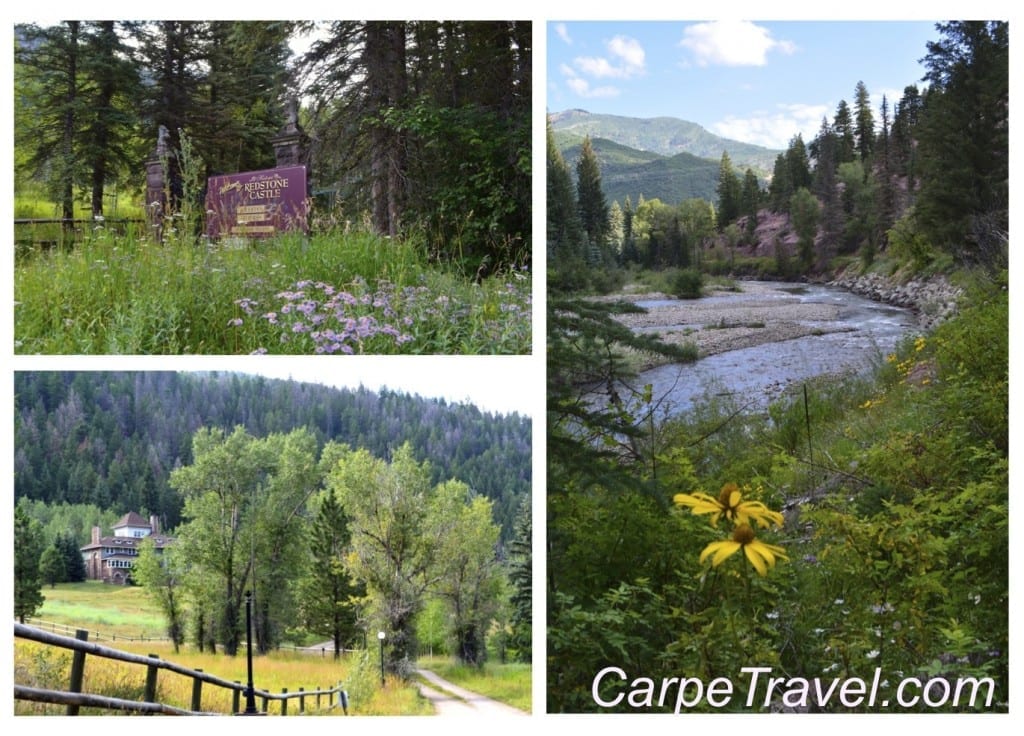 Beehive Coke Caves: When you drive into Redstone on Hwy 133 you will notice a row of "caves" lining the road before turning onto Redstone Boulevard. These aren't just caves though, they're "coke cave" or "coke ovens". These ovens were built to carbonize or "coke" coal mined in the neighboring Coal Basin mine. These ovens were the main economics drivers in Redstone in the early 1900's.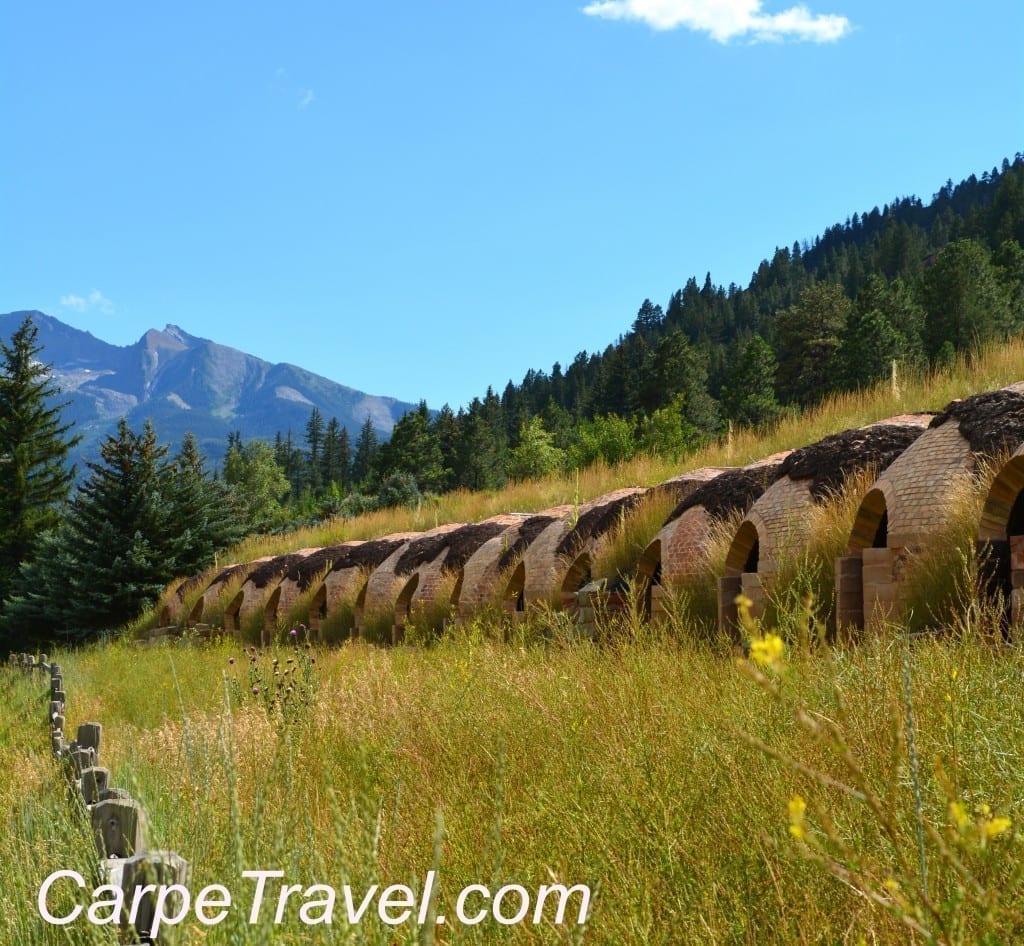 Redstone Inn: The review of the Redstone Inn is included in this guide (see below). Regardless of if you stay here or not, it's worth stopping into for a drink at The Grill or dinner at Red's and to simply walk around this building, which has been listed on the National Register of Historic Places. Truly, the patio at this historical landmark is an exceptional spot to kick back, relax and soak up the views of Elephant Mountain.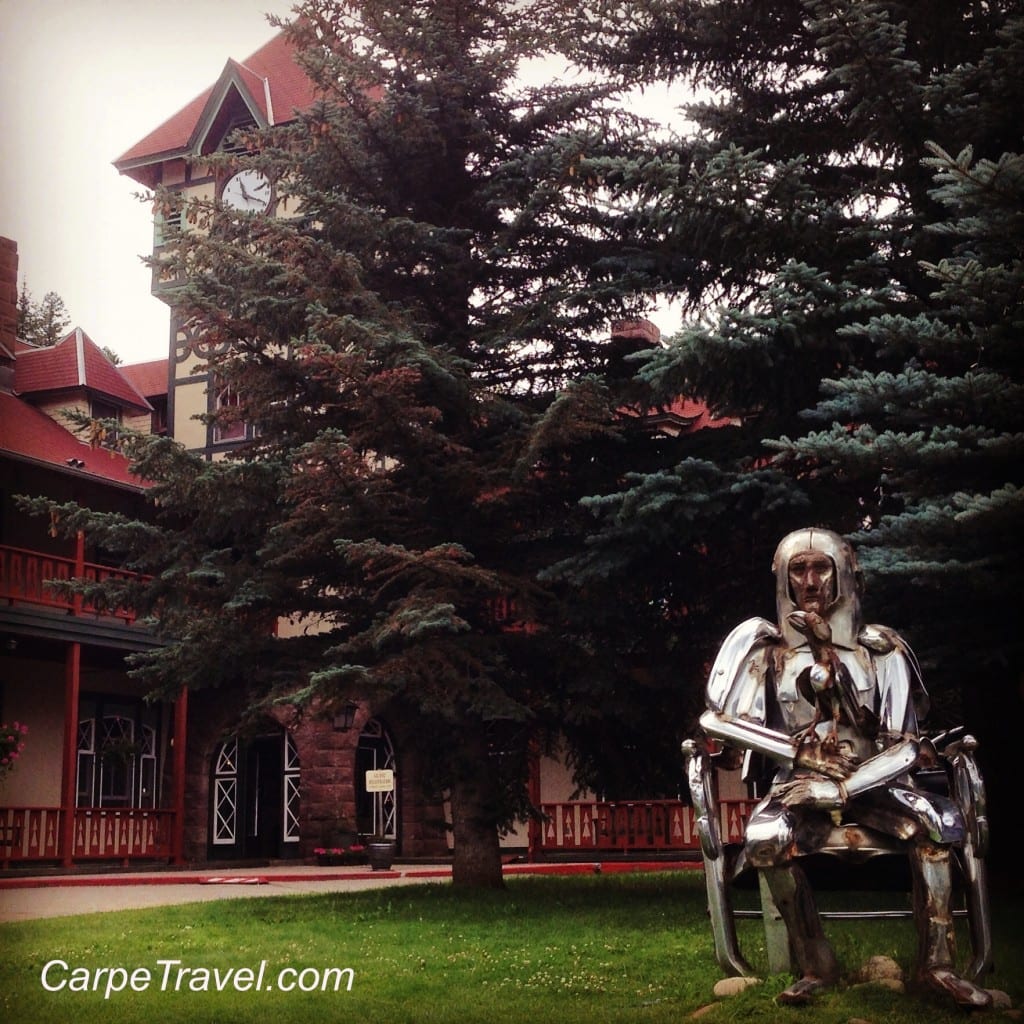 Redstone Art Gallery: The Redstone Art Gallery can't be missed if you visit Redstone. The small gallery features local Colorado artists as well as others from around the country. During the summer you might luck out and catch a band playing in the front of the gallery. It's a fun way to enjoy the evening the meet some of the locals. (If you walk a little further down the road there is a playground for kids to enjoy. It's a good bargaining chip if you need one – we do the gallery then you get to play.)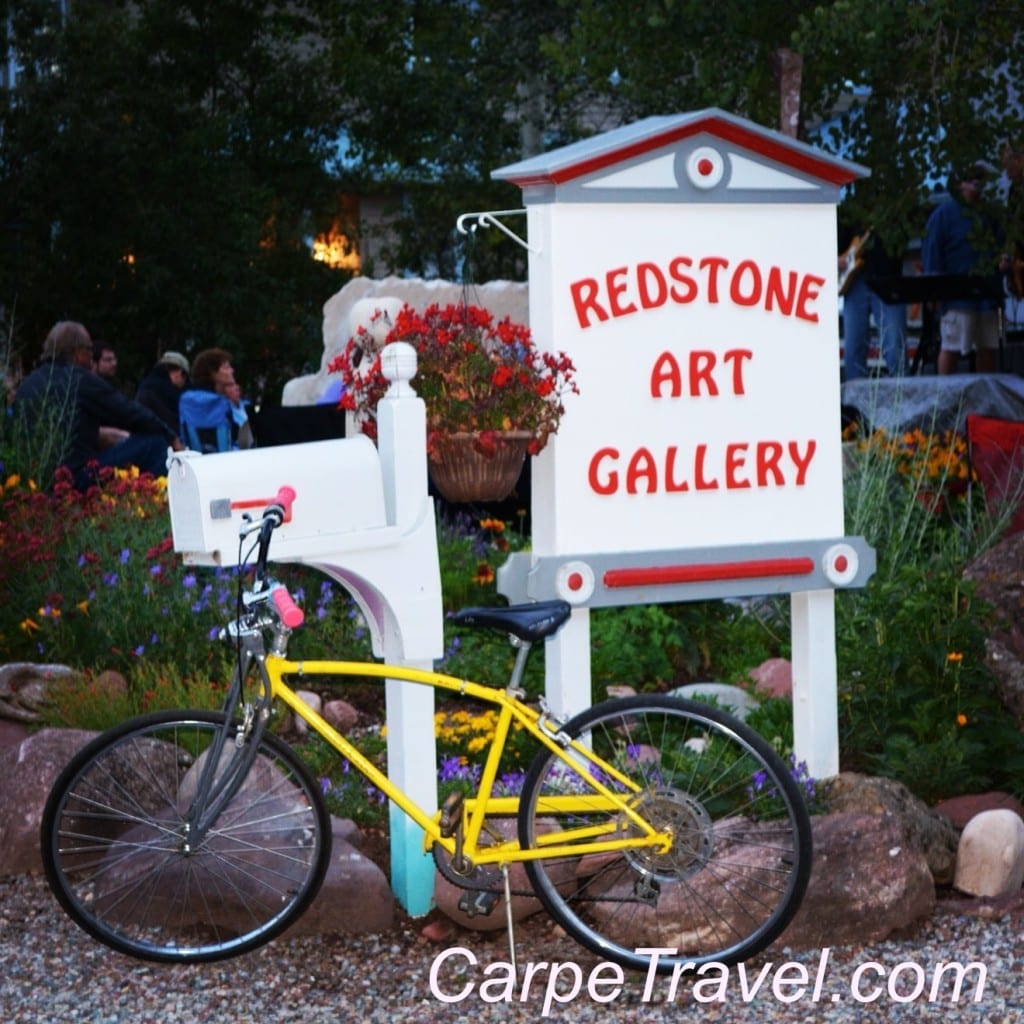 Crystal River: The Crystal River is the main river that runs through Redstone and it's a haven for fly fisherman. If you're looking to make fishing reservations call ahead – 970-963-2526. Even if you're not into fishing, take a break alongside the river and just relax. We had one of the best times with the kids just skipping rocks, wadding in the water and going for rock hunts.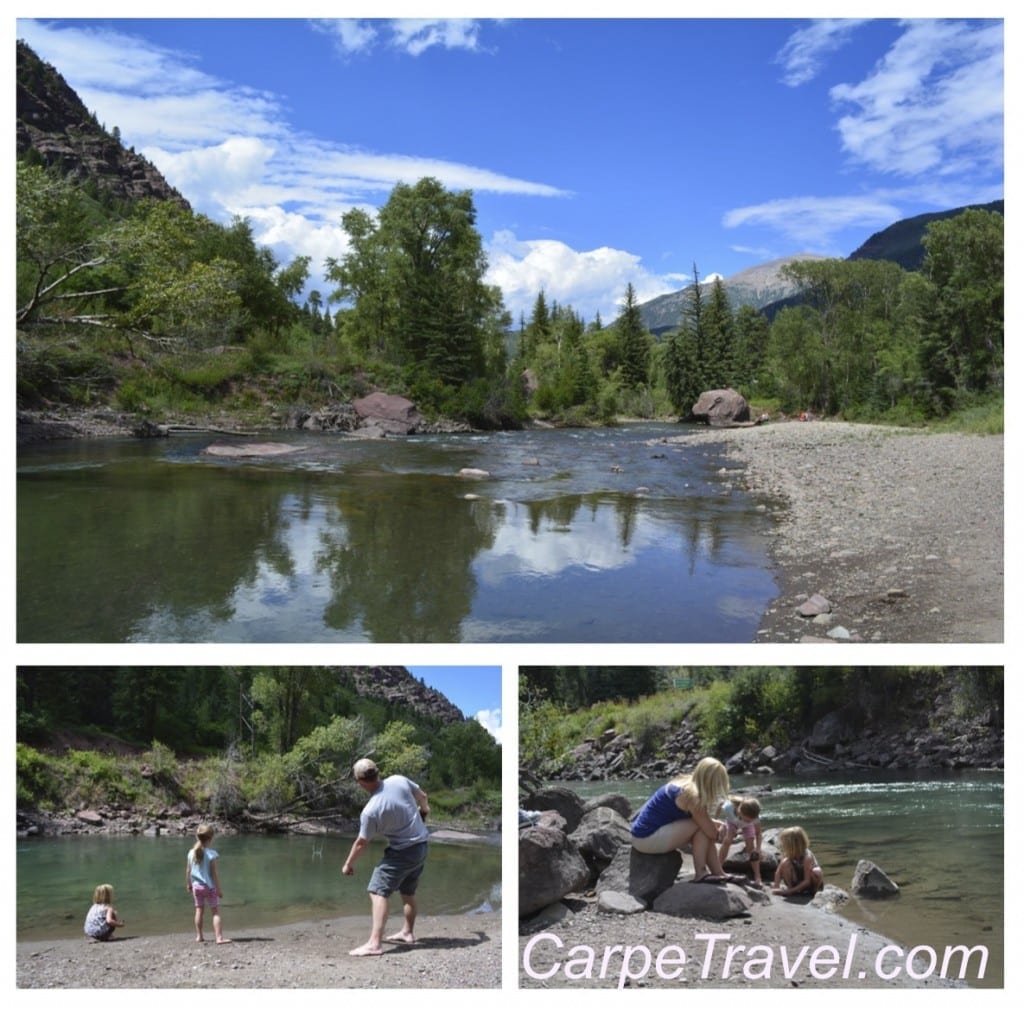 Hot Springs: There are two Hot Springs in the Redstone area. Avalanche Ranch has three outdoor pools, a larger, cooler one good for families and two warmer ones for soaking. Visitors must make a reservation 970-963-2846. The second is Penny Hot Springs located between Avalanche Ranch and the Redstone Campground.
A Walk Through Town: The town of Redstone is less than a two mile loop that can easily be made into a nice stroll. I enjoyed walking the town, admiring the historic homes and amazing views. I have to admit, I loved the mailboxes. Seems like a silly thing to notice but there were some very unique mailboxes throughout Redstone.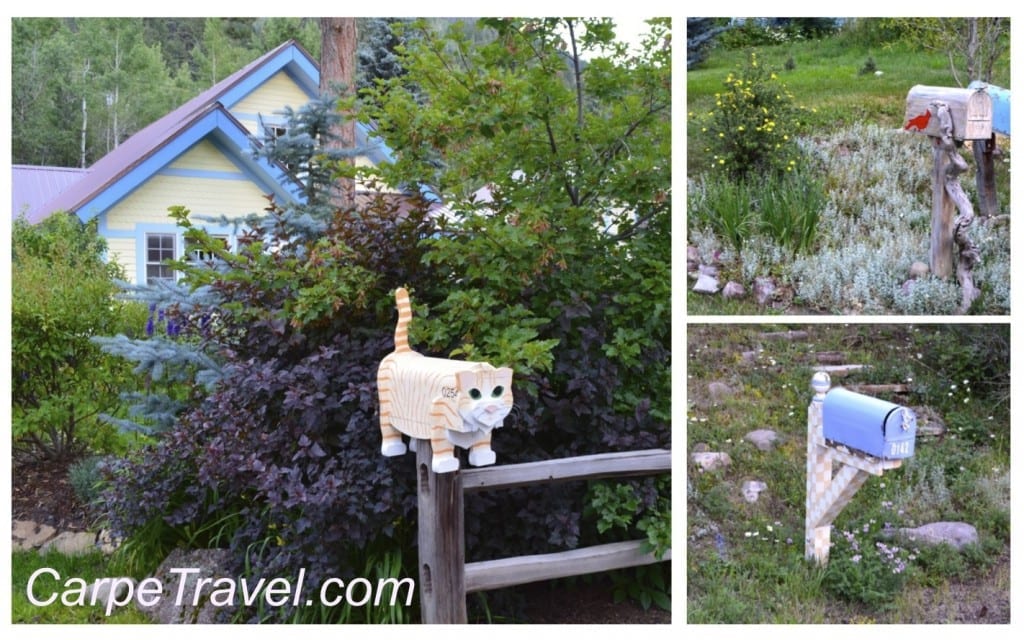 Carriage Ride: Instead of walking around Redstone, you can setup a short, 20 minute carriage ride Monday-Sunday, by reservation – 970-963-2526. At the time of this posting, pricing was $25 for ages 13 and up, kids 6-12 are $10, and under five years old are free.
Where to Stay in Redstone Colorado
There really are not a lot of options for places to stay in Redstone, after all it's a VERY small town but there are more choices than you may think…
Camping:
The Redstone Campground is clean, filled with breathtaking views and only about a half-mile walk into town. During the summer months you should be able to stock up on blueberries – they're growing wild everywhere. With that said, beware of bears. We stayed at the campgrounds in August and ended up packing up that night after bear sights IN the campground. (With two little girls who were terrified of being eaten, it wasn't worth it. In other words don't lecture me because I'm still bitter about not enjoying my smore' and glass of wine under the amazing blanket of stars. And yes, I camp with wine. Surprised?)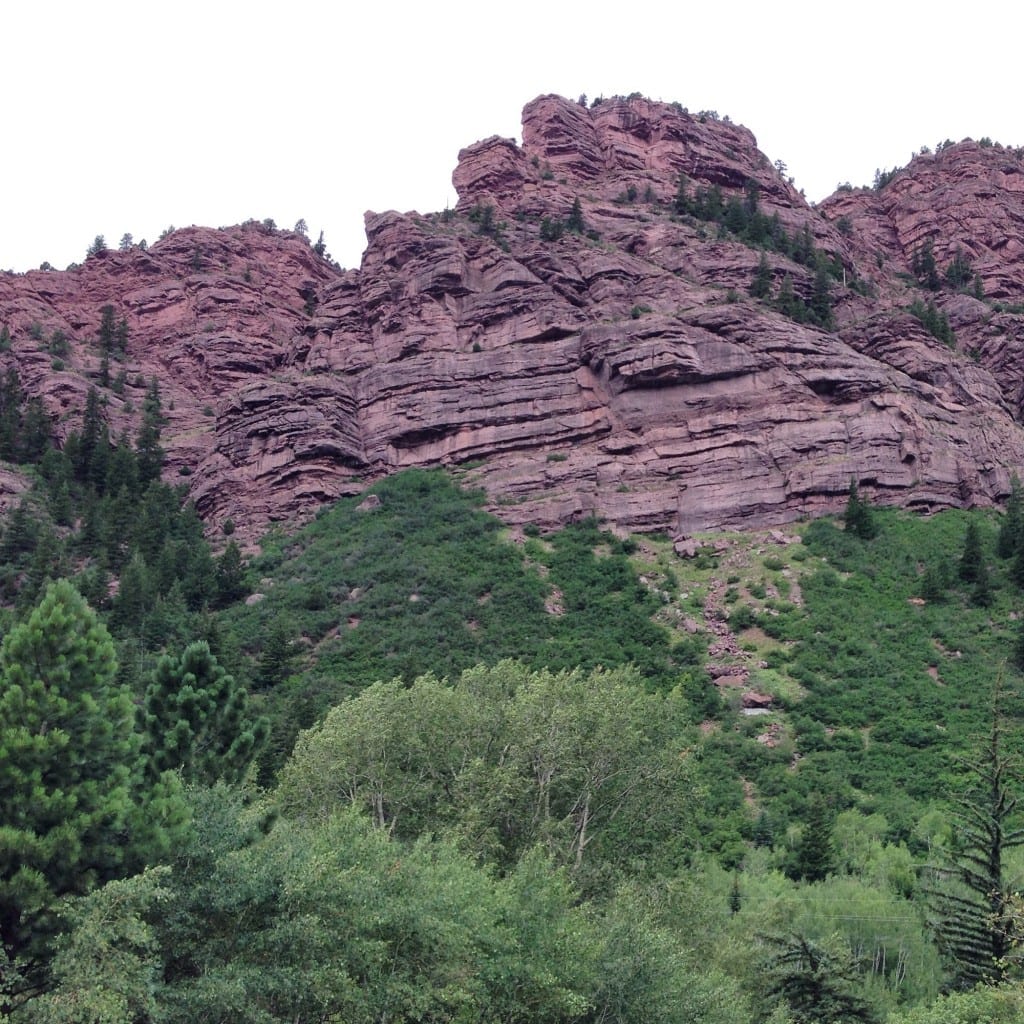 Hotels/Motels: As I mentioned, I found an incredible Groupon for the Redstone Inn, which is were we stayed and have provided more of a detailed review of below. However, there are a few other options – Crystal Dreams Bed and Breakfast and Redstone Cliffs Lodge, see all the options here.
Short Review of The Redstone Inn
Basics: The Redstone Inn is owned by the same owners as the infamous Hotel Jerome in Aspen. The 20 miles between the two definitely separates The Redstone Inn from its sister chic-hotel, but in a good way. The Redstone Inn isn't Aspen. It isn't luxury. It isn't modern and chic. But it is beautiful. Provides some of the MOST amazing views. Is clean. Classic. And a step back into time. The Redstone Inn seems to be the epicenter for the town of Redstone with locals visiting the Grill and Reds on a nightly basis. With a population of less than 100, you're bound to meet the locals in Redstone when you stay at the Redstone Inn. It's a great opportunity to learn of local hikes, activities and area news. TIP: If you're looking for a spot to see the Fall foliage in Colorado, this would be a great spot to stay.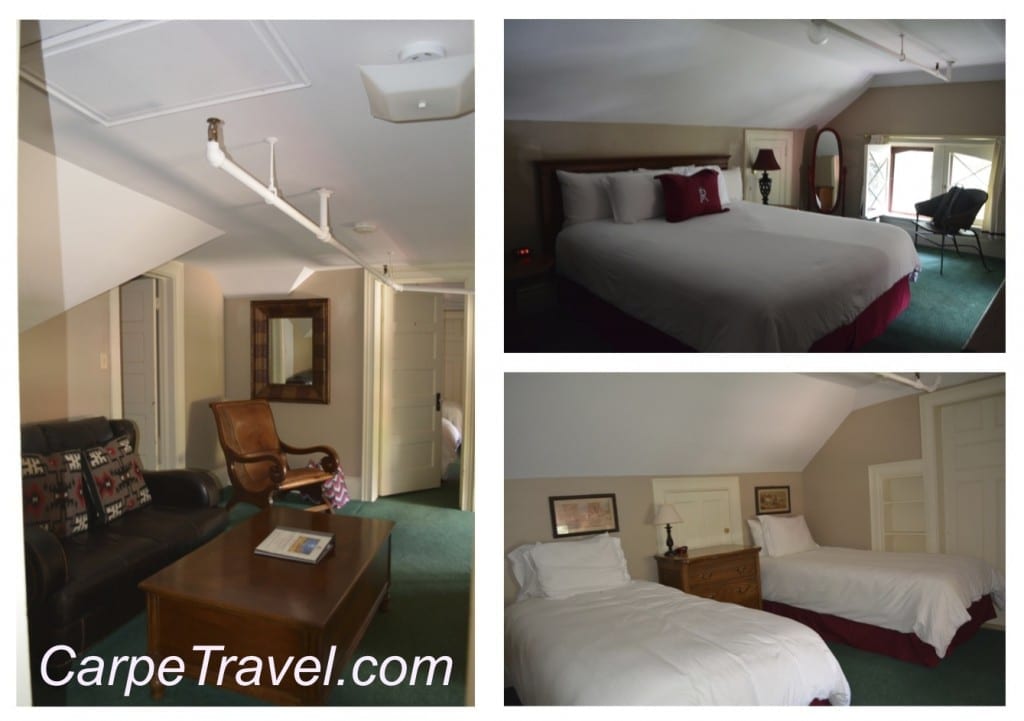 Things to Know:
The pool is fairly small but it's a wonderful place to let the kids jump into while you kick back with a cold beverage from the Grill.
The gym is located outside near the pool in a private building, it does offer a shower area. In other words, if you want to stay and swim after the 11am checkout, kids can still clean up afterwards.
Ask for a family suite. The rooms have two bedrooms with a living area and one bathroom. There is also a kitchenette.
Breakfast in NOT included in your hotel stay.
The wifi is spotty. If the hotel is full then not everyone can connect. It's very annoying.
There is NO cell service so you will be truly disconnected.
Bathrooms are small. The ones in the private rooms are clean but in serious need of updating. Shared bathrooms (some rooms do not have private baths) are the same, perhaps a little less clean since people are coming and going.
There is no air-conditioning, but it's not needed if you open your windows at night. The cool mountain air will bring the temperature down in no time.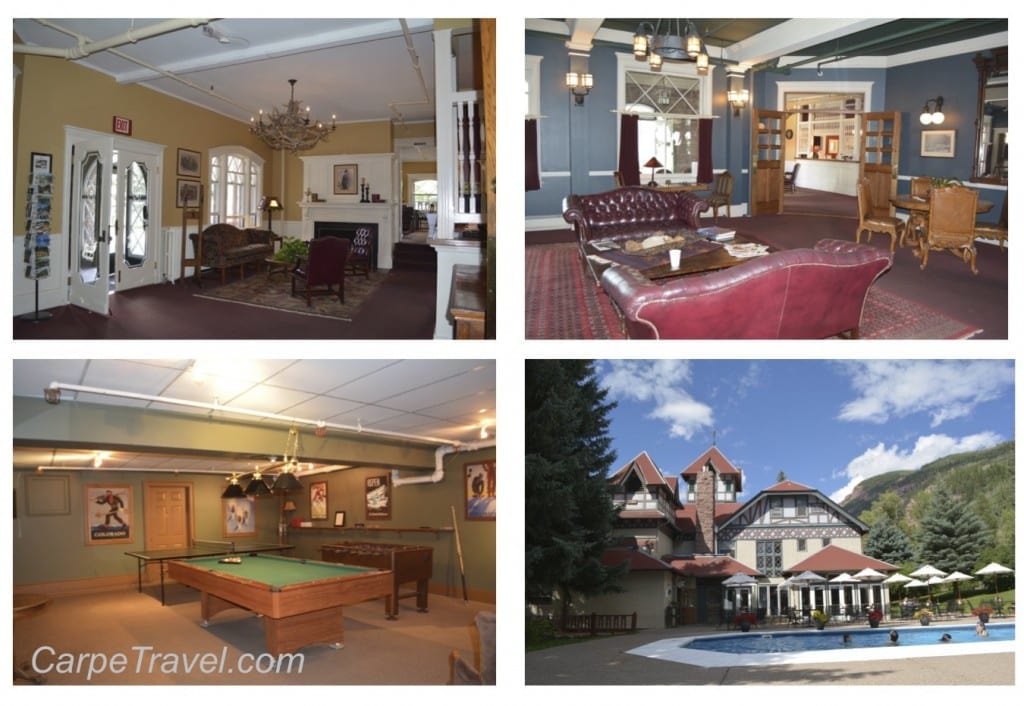 Amenities:
Pool
Gym
Wifi (if it's working)
Onsite dining – see the Where to Eat in Redstone section
Onsite beauty salon
Recreation room with pool tables
Where to Eat in Redstone
The dining options are fairly limited in Redstone but the options the town does have make up for the limited choices. There are really only three options, however the Crytal Club Cafe at the end of town is rarely open. (During our visit – at the peak summer months – it wasn't opened once. A local informed us 'you just never know when it's going to open'.) If you do hit the Crytal Club Cafe on a day it's open, I'd love to hear about it in the comments.
The Grill at the Redstone Inn: The Grill is open for breakfast, lunch and dinner with a smaller menu comprised of a variety of dishes. From nachos to salmon to pizza to grilled prime rib, you're bound to find something for everyone. I only ate breakfast at the Grill and have to suggest you try the Redstone Omelet – a house specialty – it also offers your standard pancakes, Eggs Benedict and Continental Breakfast.
Red's at the Redstone Inn: While Reds is white tablecloth type of restaurant it's not a suit a tie kind of place, although the menu might lead you to believe it is. The menu options at Red's vary from local cuisine to seafood to vegetarian dishes. I HIGHLY recommend you try more of the local options. For instance the Elk appetizer might sounds strange – sautéed mushrooms and elk wrapped in a phyallo dough with FRIED sage, goat cheese and a berry balsamic reduction – but it's one of the most decadent and flavorful dishes I've had. Try the Elk Chop for the main course or the shrimp and mushroom ravioli. Amazing…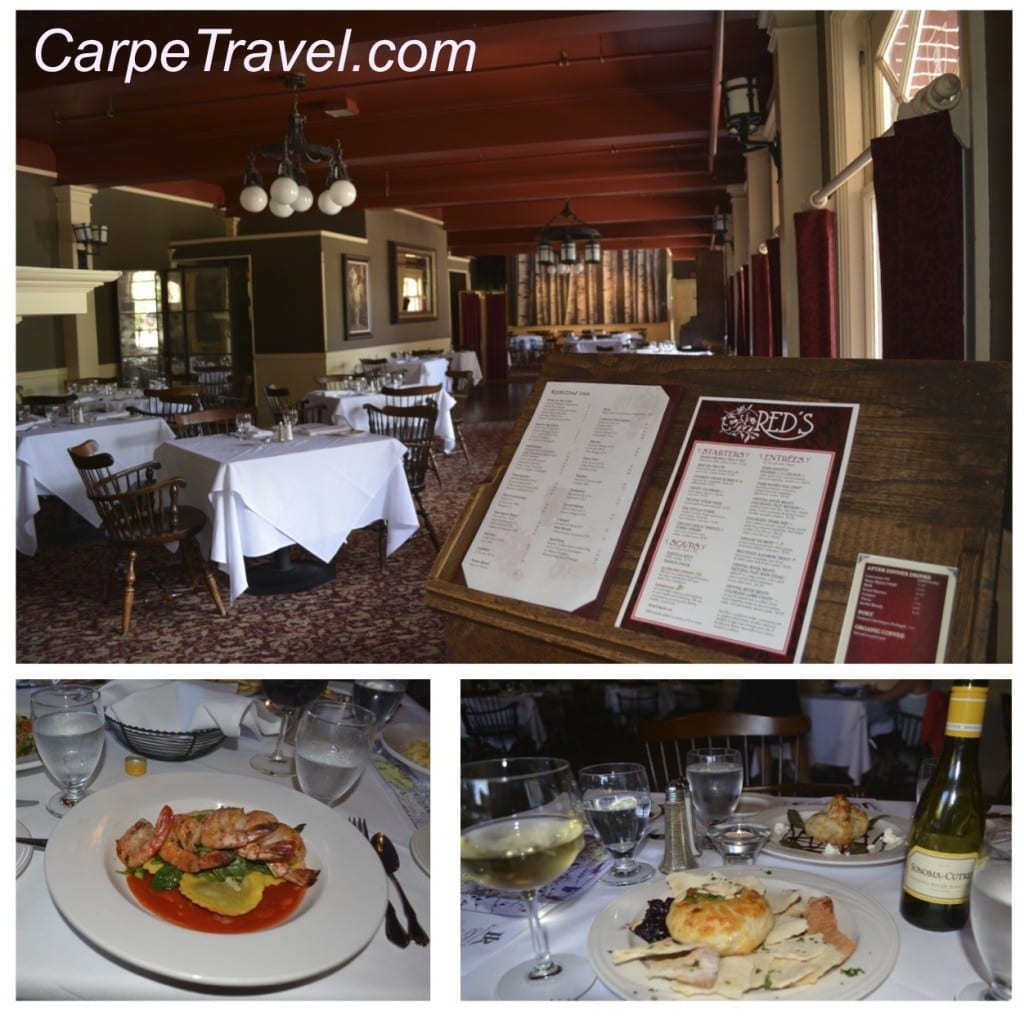 Redstone General Store: All I can say is thank God for the General Store. Not only can you grab items for a picnic, camping or food for your hotel room but the Redstone General Store also serves as the local coffee shop. Hello morning latte… One of the more fun things I noticed about the General Store was the 5 cent candies. I can remember paying a quarter for a jawbreaker the size of my fist when I was a kid. I thought those days were over – not in Redstone!
Have you visited Redstone Colorado? What did you think? What are some of your recommendations for things to do in and around Redstone?
Looking for more ideas for things to do in Colorado? See our Colorado Wine Travel Guide.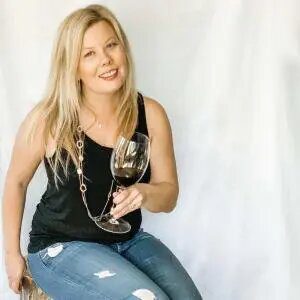 Elaine Schoch (pronounced the German way – Shock) is the editor and founder of Carpe Travel as well as an award-winning travel writer, wine judge, certified by the Wine & Spirit Education Trust (WSET) Level 2 and certified American Wine Expert. She is married to The Husband and has two kids, Princess One and Two – who's interest and knowledge in wine is quite extensive. Not to mention the stamps in their passports.