Interview with a Winemaker: John Grochau of Grochau Cellars
Racing through France's most revered wine regions – Champagne, Burgundy and the Loire Valley – John Grochau didn't have wine on his mind but rather getting to the finish line…first. The competitive cyclist spent years racing among the vines, never thinking all his peddling would lead him to a career in Oregon's Willamette Valley wine industry.
I recently had the opportunity to interview John for Carpe Travel's series, Interview with a Winemaker. During these interviews I always love learning how the winemaker got into the industry. Perhaps, it's because I fantasize about doing it myself one day…like so many others do. However, I have not been one of the few to try it. John did. Albeit, it was a seated climb getting there.
During his cycling career, John would work in local restaurants between races. One of these restaurants included Portland's renowned Higgins Restaurant. It was during his 14 year stint at Higgins where John fell in love – both with his wife and wine – and paved the way for his next career as the owner and winemaker at Grochau Cellars.
Today, Grochau Cellars wines are sold in 24 states and three countries. Having been sent a few bottles to sample, I'd say John has achieved his goal of making wines that are balanced, textured and expressive of the Willamette Valley. One of my favorite notes regarding Grochau Cellars' wines is that the majority are under $30, with most of these under $20. That seems to be a rare find for Willamette Valley wines that WOW you.
If you have the chance, try Grochau Cellars Commuter Cuvee and Rose of Pinot Noir – do it! Both are only $18 and amazingly delicious. The rose, is perfect for a sipping on a warm spring or summer day and the cuvee is a perfect, everyday wine.
Now, without further ado, here more of the twists and turns of how Grochau Cellars came to be one of the Willamette Valley wineries that will WOW you! Cheers…
Interview with John Grochau of Grochau Cellars
As a former competitive cyclist it doesn't sound like you took a conventional path into winemaking, if there really is a conventional path. Can you tell us a bit about your background and how Grochau Cellars was born?
While racing in France I didn't drink a whole lot of wine as training and performance expectations didn't allow a such latitude. But I did spend hours riding through the vineyards of the Loire Valley and was steeped in the culture of wine, as it was served at most dinners, albeit in small amounts.
When I came back to Portland I continued racing and funding my bike racing addiction by working in restaurants where I was exposed to the wines and winemakers of the Willamette Valley.The Sommelier at the restaurant where I worked was very generous with his knowledge and included me in many tastings he attended, furthering my education even more. At 26 years old I knew the professional career I was working towards wasn't going to pan out as I had hoped, so I thought about what else excited me: Wine!
From there I started reading more books about winemaking and wine in general and volunteering at local wineries (thanks to my contacts at the restaurant) and badgering those winemakers with questions. After a few years of that I worked my first vintage in California, my plan was to go from harvest to work in restaurants in San Francisco long enough to obtain residency before going to UC Davis's Viticulture and Enology program.
The first two things happened, but while living in San Francisco the long distance relationship I was in became too distant, so I moved back to Portland to be with my now wife of 16.5 years. My goal didn't waver, only my trajectory, I continued working in restaurants and wineries until I decided what I wanted was my own winery… Our first vintage was in 2002.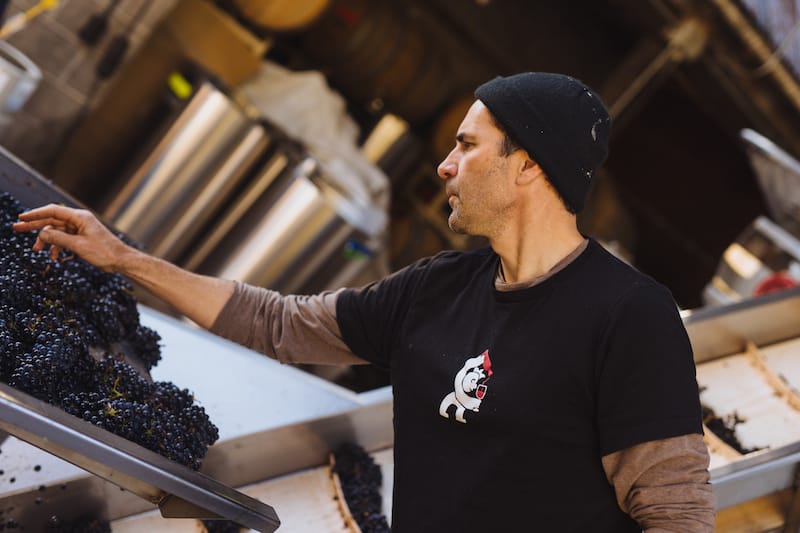 When people visit the Willamette Valley, what are the top three things you think they should do/go/see besides a visit to Grochau Cellars?
The coast! The Oregon coast is rugged, not a sit on the beach and lay in the sun type of place. It has cold water, heavy surf (even good surfing in places) and beautiful forest that come close to the water in places.
The Columbia Gorge is full of beautiful water falls and great hiking. Sadly a good portion of it was burned in a massive wildfire in September, but the areas are isolated and the beauty persists.
The Cascade Mountains, specifically around Bend, Oregon. Once you get on the east side of the mountains the amount of clouds and rain you get decreases quite a bit. The area is often sunny and full of great outdoor recreation: Hiking, biking, skiing, camping, rafting, kayaking. And really good beer!
When did you fall in love with wine? Do you remember the wine that was "the one" that started it all? Is there a story behind it?
While working at Higgins Restaurant. The wine was a 1992 Volnay, I think the producer was Domaine de Montille. The wine had a light red color but showed so much more aroma, flavor and intensity than I expected. It was so supple and elegant with aromas that evolved with every swirl of the glass. It was a gift, I didn't know what I was getting when I got it, which made it even more special.
If you could visit any wine region in the world, where would it be and why?
Piedmonte is one of my favorite regions for wine (I love Nebbiolo!), food and cycling, but I have been there a few times. So I will say Galicia, but it is as much about the great Albarino as it is the cycling. I am sure the food is really good too.
In your opinion, why do think (or not think) it's valuable for someone to experience a wine region by visiting it and sampling wines in that region verses simply buying a bottle at their local wine shop?
I think it is important because wine is beverage of place. Until you see the landscape and geography, the differences in soil, feel the weather differences and see how all of this affects the grapes and resulting wines, you are only getting half the story. But it is not just the soil, grapes and weather; it is also about the culture that helped start the industry, that quite literally propped up that industry in the early days and helped it grow up into something that the rest of the word appreciates.
What are some of the lessons you learned in your training that have stuck with you as a winemaker?
Hmmm, trying to choose one is hard, so here are a few:
To borrow from Jim Prosser of JK Carrier Wines: Make the wine first. I take that to mean that while sales and marketing is an increasingly important side of the business, you have to put all your focus on making and bottling the best wine before all that marketing means anything.
What is your winemaking philosophy?
Work with great vineyards who are farmed by thoughtful and detailed people, pick the grapes at the right time, and let the wine be what it is going to be. We endeavor to do as little as possible in the winery as we think the wines show the best expression of place when less is done. We want the wines to show the vineyard and the growing season more than the winemaking.
What type of experience/s do you strive to provide for visitors to Grochau Cellars?
Our tasting room is pretty low key, we offer a curated tasting of six wines poured by our knowledgeable staff who give you information on each wine, but we don't want to tell you what you should taste. We want our guest to have a conversation rather than just hear a series on monologues on each wine they are tasting. Because we are a small business, we limit our educational events to our wine club members. We do a few classes annually, I think the club favorite is the blending trials class, where each attending member gets to come up with their blend of four different barrels.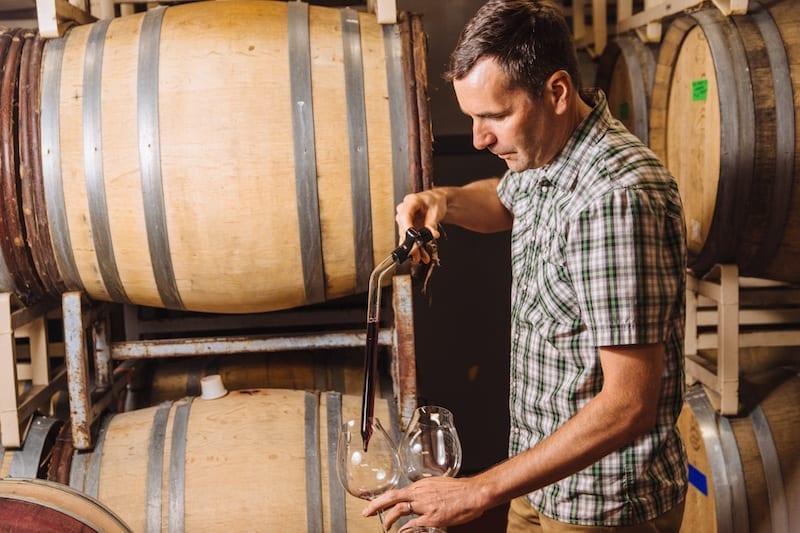 What resources would you reference for people who want to learn about wine? From a novice to more advanced.
Well, there are many, but to name a few books with a broad scope:
What are some of the misconceptions/phrases you hear from people regarding wine that are simply not true (or drive you crazy)?
While it isn't really what you are asking, I absolutely hate it when you are at a public tasting pouring wine for people and a person pushes the bottle up while you are pouring. The intention is to stop me from pouring more wine which does save me money… But it bugs me for some reason.
What would you hope people say about your wine?
We hope that the wines show place where the grapes are grown, the vintage in which they were grown and that they are simply delicious. Deliciousness is very important.
Tell us about the wines produced at Grochau Cellars…
Like most Willamette Valley wineries we focus on Pinot Noir, it is approximately 85 percent of our production. We work with many sites and most of the wines we produce are blends of more than one vineyard. The most interesting wines to me are the single vineyard wines we produce as they are wines of a place and a year. I really like tasting through verticals (many vintages) of wines from the same vintage to see the similarities (the land) and the differences (the weather). We also produce Pinot Blanc, Chardonnay, Melon de Bourgogne, Gamay Noir and small amounts of Syrah and Tempranillo.
How does your approach differ from other winemakers in Willamette Valley?
I don't think my approach differs wildly from others, if you looked at the websites of 10 Willamette Valley wineries you would probably find that my approach is like many others. Every winemaker is trying to make the wines they want drink, styles vary considerably from winery to winery based on the palates of the owners and winemakers.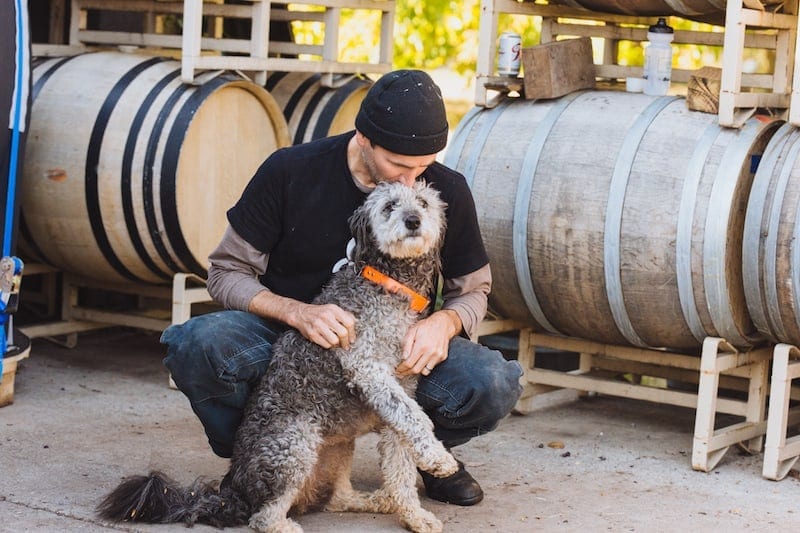 Grochau Cellars is mainly working with legacy varietals grown in the Willamette Valley – namely Pinot Noir and Pinot Blanc – but you're also working with emerging varieties like Melon de Bourgogne and Gamay. What made you want experiment with these emerging varieties and how are they working out?
Muscadet is such a great wine for our local seafood (oysters, muscles, scallops, etc.), when some Melon de Bougogne came available I just had to give it a shot! We have been making it since 2012 and it is going well. We are still getting to know the vineyard and grapes, the wines just keep getting better and better.
Beaujolais is such a great region to learn about, the wines are so well priced and so terroir driven, I love drinking it. Willamette Valley Gamay Noir has been around for a while, but few producers work with it. I was fortunate to work for Brick House Vineyards for four years, where they has been producing Gamay since (I think) 1994. Gamay wines are not wines of fuss, they are wines of energy and celebration, wines that juicy, earthy and fun. This in not to say they are simple (Though the "Nouveau" wines are mostly simple), at their best they are richly layered and supper intriguing. After writing this I am pretty sure I will be opening a bottle of Beaujolais at dinner tonight.
Have you visited Grochau Cellars? Sipped John's wines? What did you think and what other Willamette Valley wineries have "wowed you"?
Sip In More of Willamette Valley…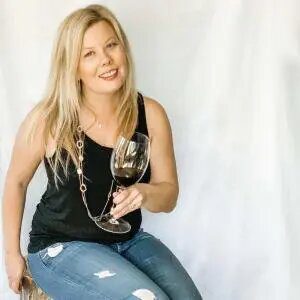 Elaine Schoch (pronounced the German way – Shock) is the editor and founder of Carpe Travel as well as an award-winning travel writer, wine judge, certified by the Wine & Spirit Education Trust (WSET) Level 2 and certified American Wine Expert. She is married to The Husband and has two kids, Princess One and Two – who's interest and knowledge in wine is quite extensive. Not to mention the stamps in their passports.