By Michelle Bainbridge, Contributing Writer
Planning a getaway to Willamette Valley, Oregon's wine country? You should.
In just 30 years, this Pacific-Northwest wine region has become known for world-class Pinot Noir. Prior to being one of the top wine destinations in the United States, the agriculture in the Willamette Valley was primarily orchards, Christmas trees, farmland and it is still the largest hazelnut producer in the world. Today, there are more 500 wineries in Willamette Valley and 20,000 acres of vines planted, making it a challenge for wine lovers to pick where to sip.
On my last visit, we spent four days exploring the region and were able to comfortably visit 16 wineries in Willamette Valley, allowing 1-2 hours at each. This four day itinerary will keep you focused and will provide some of the top tasting experiences in Willamette Valley.
To make efficient use of your time, I have grouped wineries into sub regions that can be visited in a day. Schedule your appointments 2-3 hours apart, no more than four appointments per day, starting at 10 am (or 11 on Sundays) and ending around 6 pm. This schedule will allow you to "drop in" on some additional wineries and take time for a picnic lunch.
But first…Where to stay and how to get around Willamette Valley

The small town of Dundee is an excellent base for your wine adventures in Willamette Valley. It is centrally located with a few restaurants and wineries within walking distance. We all know that wine tasting and driving will not mix, so just don't do it. Be sure to schedule your car and driver well in advance. You will want to be able to completely enjoy this "rigorous" tasting schedule.
I personally recommend Pinotcar.com. They have vehicles comfortable enough for 4-8 persons and excellent, personable staff. If you are traveling with friends I recommend sharing the cost of a private home. For options in the area you can always use your favorite home-share company or, avoid the middle man and book directly with Lifestyle Properties they are the local experts.
When you arrive from the airport, head straight for the Red Hills Market for a substantial lunch. I know it sounds like a place you could stock up the fridge for your rental home, but alas it really is just a restaurant. Or, head into Newberg for grocery shopping. Speaking of shopping… be sure to stop by Northwest Fresh Seafood Market for the freshest selection of local fish. If you are lucky the King Salmon will be in season, it will pair perfectly with one of those bottles of Pinot Noir you will inevitably bring back each evening. Skip the Safeway and head to the Fred Meyer store, also in Newberg, it is really a shoppers' playground with great produce.
Now let's get to sipping through wineries in Willamette Valley…
Wine Tasting in Willamette Valley: Dundee Hills AVA
Day One & Two
Antica Terra – Appointments only at 1:30 and 3:30 tastings. This is a winery you probably have not heard of, and you may have difficulty finding it even as you are staring right at it! Without solicitation, several sommeliers in Portland raved about this winery and the winemaker, Maggie Harrison. This is a true oenophile experience and collectors' choice, as you will be tasting Antica Terra wines side-by-side with European wines of excellent pedigree, from importer Neal Rosenthal. All the European wines are limited release and available for sale. The tasting takes place in a beautifully appointed part of the barrel room, dress for cool temperatures. I guarantee the experience will exceed your expectations.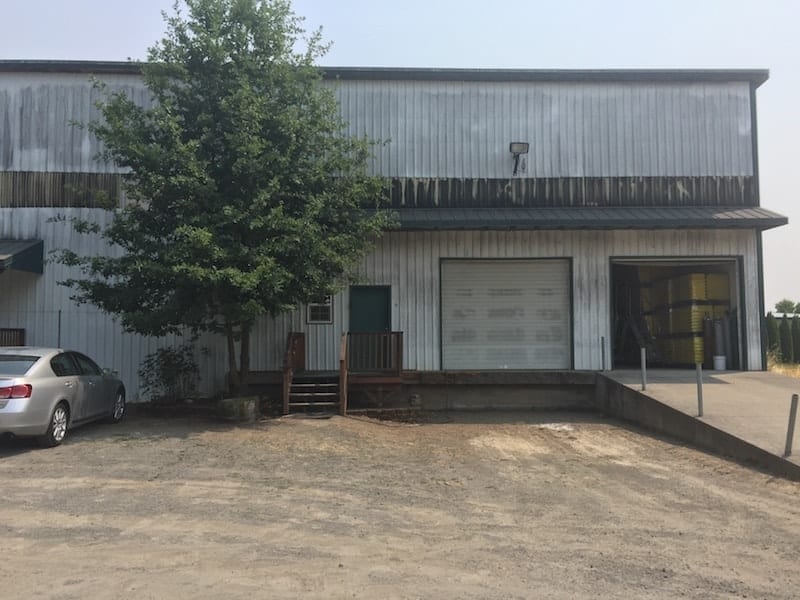 Argyle Winery– Named by the locals as "Best Winery", I suspect for their sparkling wines. This is a good option for a "drop in" the Tasting House is open until 7 pm. Thursday-Sunday during the summer. If you would like a seated tasting, please call or write for a reservation. Pick up some sparkling wine to serve as your palate-refresher.
Duck Pond Cellars – One of the best value wineries. I predict you will leave here having met your new "week-day" Pinot Noir best friend. Still family-owned and run since 1993. Drop in or reserve the "Vineyard to Glass" tasting experience.
Archery Summit – Schedule a private tour of the gravity-flow winery and the barrel caves with a tasting of exclusive and single-vineyard wines. This winery now sells most of its wine exclusively through their wine club. Membership in this club is highly recommended. The views, on a clear day are fantastic.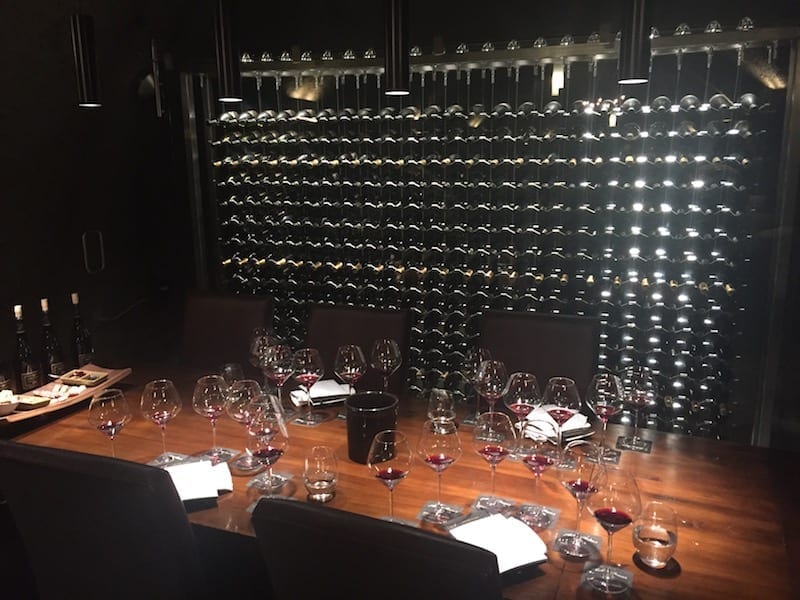 De Ponte Cellars– This is one of the Willamette Valley wineries we would not have experienced if it were not for our driver and his local knowledge. There is one picnic table with a beautiful view for you to enjoy your packed lunch with a bottle of lovely Rosé from the tasting room.
Domaine Drouhin– Reserve the "French Soul, Oregon Soil" Comparative tasting experience. You will be able to taste the Drouhin Burgundies from France alongside the Oregon wines. What a tasting discovery. You may be surprised at which will be your favorite. A tour of the winery is also included and you will be treated to a cheese board.
Domaine Serene – Reserve the "Prestige" tasting in the new (opened in 2017), expansive, luxury "clubhouse". Your dedicated host will provide you a wealth of in-depth information, ours was a master at the geology of the vineyards. Meat and cheese boards are available for purchase. Be sure to try the white Pinot Noir, I totally "geeked out" over this wine.
Willamette Valley Wineries to Sip In Dundee
Four Graces – Purple Hands – Panther Creek Cellars – Dobbs Family Estate – Hawkins Cellars – Evening Land – Dundee Hills
Willamette Valley Wine Tasting: Chehalem Mountains & Ribbon Ridge AVAs
Day Three
Bergstrom Winery– Reserve a private, seated tasting of the estate and single-vineyard wines. Your dedicated host will walk you through a great deal of information. You will have more white wines here than at the previous days wineries, what a great start to your day. Dress warm, as the tasting takes place on the open-air patio.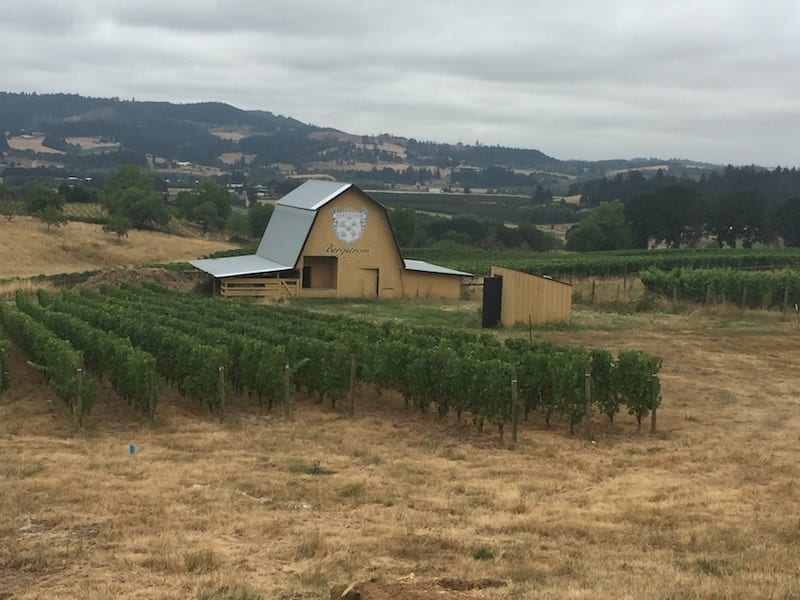 Beaux Freres– By appointment only. Your "classic" tasting will take place standing at the tasting bar in the winery, it will be cool. This tasting is not a very long visit. There are other options for longer, more exclusive wine tastings with winery tours.
Ayers Vineyard– Here you will experience a true "garagista" winery (a winery in the garage). Be sure to contact Kathleen McElroy to arrange a tasting with the winemaker (husband, Ben). You will not have a more personal experience in any tasting room, anywhere. Be sure to come prepared with you most technical winemaking questions, they will surely be answered here. These wines take advantage of the marine sedimentary soils found in Ribbon Ridge vineyards which are dry-farmed according to the rules of the "DRC" – Deep Roots Coalition.
Eminent Domaine– Located at the top of Ribbon Ridge, you will likely be greeted by owner/winemaker Jeff Meader at the newly constructed, contemporary architecture tasting room. I hope you get as excited about these wines as I did. With his recent spate of 90+ point reviews in the Wine Spectator, I recommend joining his wine club immediately, before the wines are sold out forever. This is a great place to enjoy your picnic lunch. The views across towards the ocean are iconic. We would not have found this winery, if it were not for the suggestion of our driver, what a treat!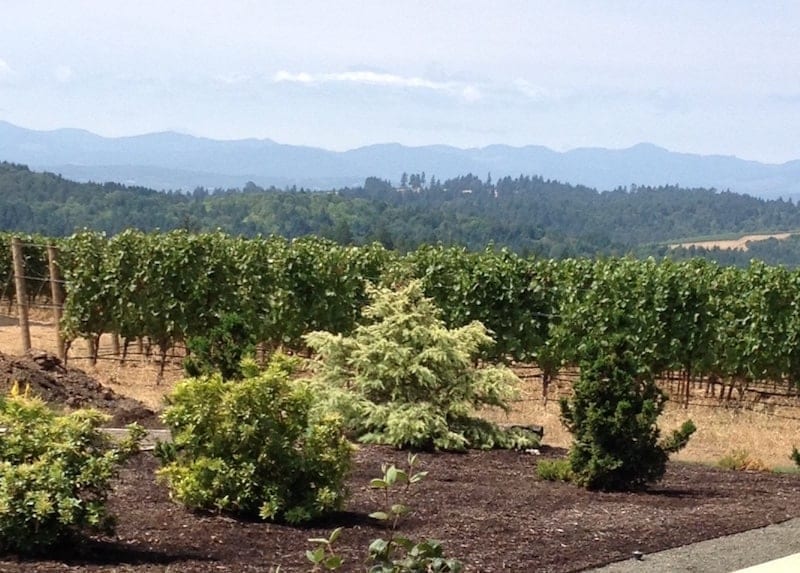 Ken Wright Cellars- This tasting room is housed in a former train station. Try to schedule this on a day when Ken can greet you. There are a lot of wines to taste through. The variety is a result of numerous single-vineyard bottlings; each showcasing the particular terroir of the area. Ken believes in minimal intervention in each of his wines.
Willamette Valley Wineries in Proximity
Adelsheim – Brick House Winery – Fairsing Winery (spectacular viewpoint) – J Christopher – Willakenzie Estate
Willamette Valley Wine Tasting: Eola-Amity Hills AVA
Day Four
Van Duzer – You will drive almost an hour from Dundee to reach this winery, be sure to allow plenty of time in your schedule. This winery is all about the Van Duzer corridor; a geological gap in the hills that allows the cool afternoon breezes to reach inland from the ocean to the west. You will probably recognize the Art Nouveau labels featuring Zephyra, the Goddess of the West Winds. Of course, you will find a variety of Pinot Noirs for tasting, but also some lovely white varietals.
Left Coast Cellars – A classic "hippy" winery with wood-fired oven pizzas, made to order. The tasting room staff is quite knowledgeable, although a bit gruff. Enjoy your tasting with your pizza for lunch.
St. Innocent – If you have the good fortune of sitting down with owner/winemaker Mark Vlossak, you will leave with a wealth of knowledge that will tie all the bullet-points you have collected over the previous days together in a neat package. He shared a cohesive, personal story of the history of the winery along with a tasting of all the wines available that day. You must write to them ahead of time to receive a special visit.
Cristom– Steve Dorner has been the winemaker and vineyard manager at Cristom for over 25 years. I had the pleasure of meeting him at a wine tasting in Colorado and saved his business card. This is an example of how shaking hands can turn into a special experience, that was not necessarily planned ahead of time.
Willamette Valley Wineries in Proximity
Bethel Heights Vineyard – Redhawk Vineyards – Evesham Wood Vineyard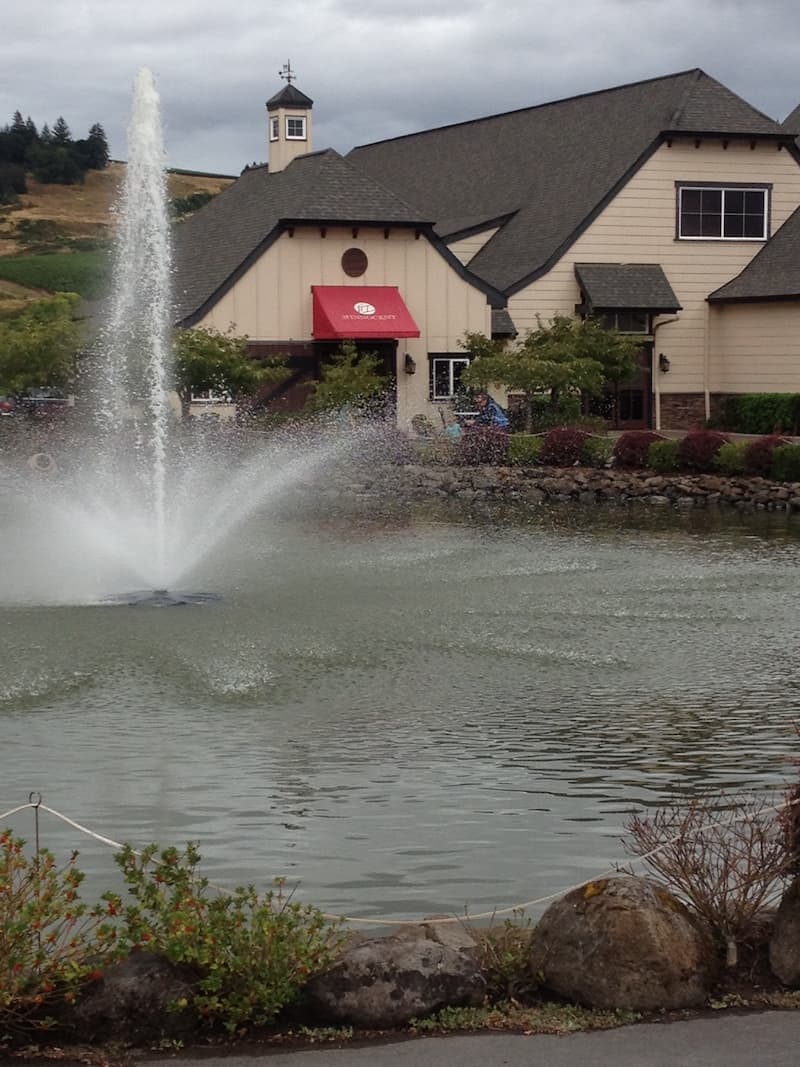 Things to Know Before You Go Wine Tasting in Willamette Valley…
Make sure to pack a lunch in advance, as there are very few places to purchase food when you are deep in wine country. There are several delis and grocery stores in the town of Dundee and Newberg where you can call something in ahead of time and pick it up on your way out. Or, simply stop into one of the local stores before your day of sipping begins.
A note about tasting appointments; keep them and be on time. These wineries in Willamette Valley are devoting dedicated time and resources to your party, please be respectful. Willamette Valley is unique in its hospitality, you will have a "host" assigned to you and you will receive a quality education at each winery. That is why you will be investing at least an hour at each appointment.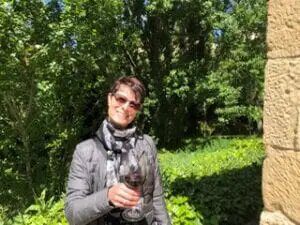 Michelle Bainbridge has had a career in wine sales and marketing and continues to be involved in wine education and wine-focused travel. Visit her blog at wheresthewineblog.com.