Consider yourself a wine connoisseur? What do you know about Virginia wine country? Connoisseur, novice or just someone who likes to sip wine, here are a variety of fun facts about Virginia wine to sip in – and share – with your wine loving friends.
Looking to sip in more VA wine, see our Virginia Wine Country Travel Guide for where to sip, stay and things to do beyond the vines. .
10 Fun Facts About Virginia Wine Country
Virginia has a total of nine American Viticultural Areas (AVAs) and more than 300 registered wineries and vineyards. The Virginia wineries vary greatly in size and all use different types and hybrids of grapes to produce excellent quality wines.
Virginia's history of producing wine goes all the way back to early European colonization in the 17th century, In 1619, during the first meeting of the representative assembly of English America, "Acte 12" was passed which required colonists in Virginia to start planting vineyards.
Thomas Jefferson was once considered to be one of the most important patrons of the American wine industry and, in the early 1800s, he chose to establish two of his own vineyards in Virginia. However, he was unsuccessful in growing European grape varieties in his own orchard as a result of their natural vulnerability to black rot. Many attempts to use European grape varieties followed but major success has only really been seen in the last few decades.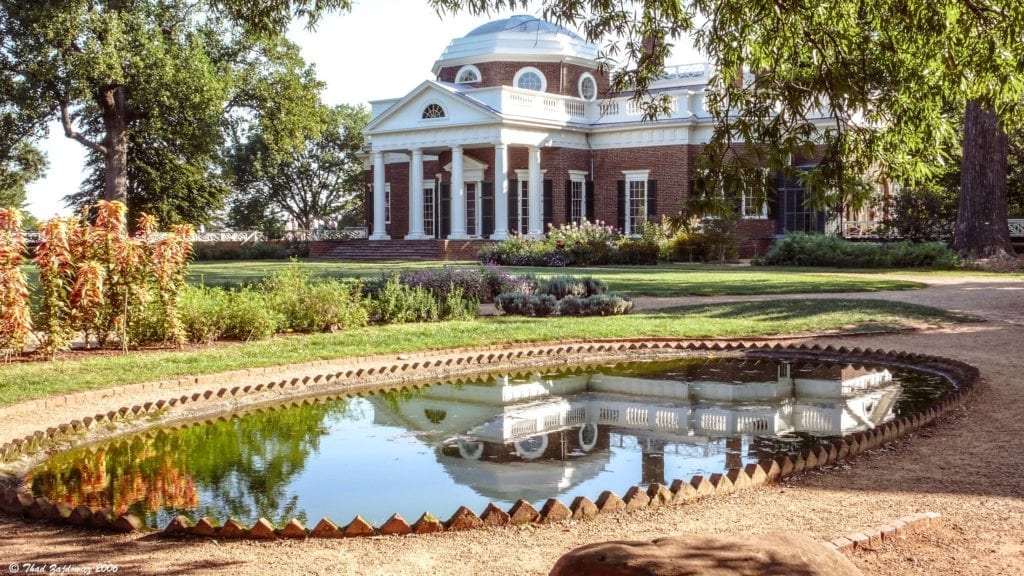 Another important patron of the American wine industry happens to be the rock star, Dave Matthews. He purchased the Blenheim Vineyards outside of Charlottesville in 1999 to "preserve Blenheim's historical significance".
Virginia suffers very hot and humid summers, which has always made it difficult for people to successfully grow common varieties of grape that are typically used in Europe. That has made grape growing difficult in years gone by, but over the last two decades, innovation has helped the industry boom.
The top grape varieties of wine produced throughout Virginia are Cabernet, Chardonnay, Cabernet Franc, Vidal Blanc, Merlot and Viognier.
The Virginia Wine Board has designated Viognier as the state's official signature grape.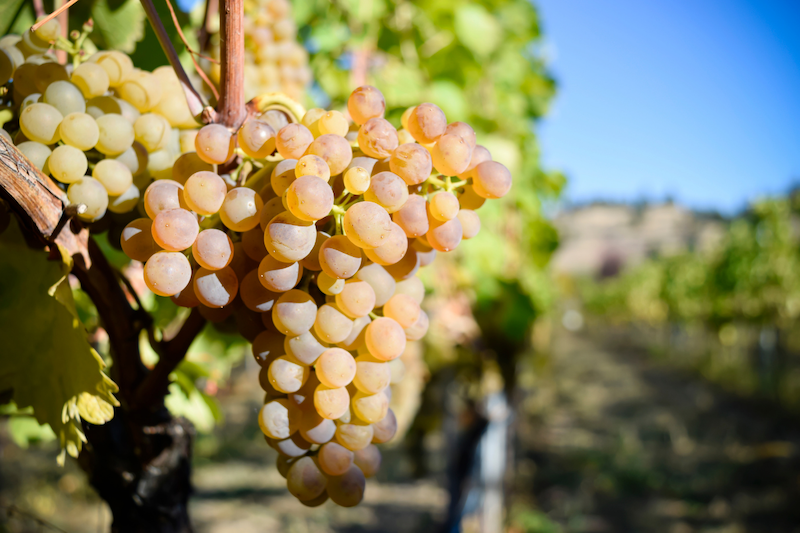 The Virginia wine country is home a variety of lesser known grapes too, including Petit Manseng, a white wine grape that produces a highly floral aromatic, sweet wine. (It pairs well with cheese, fruit and salt foods.)
October has been designated the Virginia Wine Month, making it a great time of year to visit the area if you're interested in discovering new wine and learning more about the industry. If you would like to celebrate the growing wine industry in Virginia, head over to the Annual Norton Wine and Bluegrass Festival, the Annual Harvest Festival, or any of the other major events happening throughout October.
During the early 1900s, Charlottesville, Virginia, was declared to be the Capital of the Wine Belt in Virginia, by the Monticello Wine Company.
Sip In More of Virginia Wine 101…Country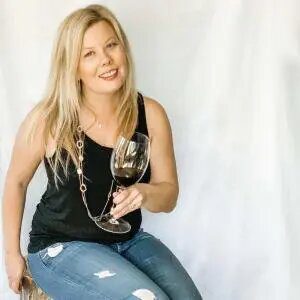 Elaine Schoch (pronounced the German way – Shock) is the editor and founder of Carpe Travel as well as an award-winning travel writer, wine judge, certified by the Wine & Spirit Education Trust (WSET) Level 2 and certified American Wine Expert. She is married to The Husband and has two kids, Princess One and Two – who's interest and knowledge in wine is quite extensive. Not to mention the stamps in their passports.

Facebook


Twitter


Instagram


Pinterest

Subscribe to Sip in More of the World