The Ultimate Grape Escape to Shenandoah Valley
Wine is just about everywhere in Virginia – where there is one winery, there is usually a cluster. With nine AVAs and 300+ wineries in Virginia it's not hard to escape to wine country for the weekend. But where should you start?
With beauty all around, the Shenandoah Valley AVA — where the northern part of the valley is about a 90-minute drive from Washington DC — is a perfect area to begin or further expand your Virginia wine adventures. Uncork and sip in this weekend itinerary that guides you through wineries in Shenandoah Valley for the perfect grape escape.
Shenandoah Valley Wine Tasting Itinerary
Day One
---
There are plenty of hotels, B&Bs, and places to camp in the region. For those on a budget, the Comfort Inn Woodstock has great rates, free parking and complimentary grab and go breakfast. Or, check into the Inn at Narrow Passage for something cozier and more romantic. Located on five private acres in Woodstock, the inn has 12 private rooms and is centrally located to many wineries. (See our top eight places to stay in Virginia wine country.)
Once checked in, head to Muse Vineyards in Woodstock to get a jump on sipping thorough the wineries in Shenandoah Valley. Enjoy wines from their estate vineyards and enjoy their full food menu on weekends, taking care of dinner if you choose. Or, head to Spring House Tavern for a casual dinner before resting up for more winery visits the next day.
Connoisseur, novice or just someone who likes to sip wine, here are 10 fun facts about Virginia wine country to sip in.
Shenandoah Valley Wine Tasting Itinerary
Day Two
---
Get in a good breakfast and plenty of coffee at Woodstock Café in Woodstock before visiting wineries in Shenandoah Valley for the day. After you fill up, head to Shenandoah Vineyards in Edinburg, the region's oldest vineyard founded in 1976. From there, head to family-owned, estate-grown vineyard and winery Cave Ridge Vineyard in Mount Jackson. Look into booking a Reserve Tasting Experience that pairs award-winning wines with small bites in their barrel room.
You can keep visiting wineries or spend the rest of your day in Shenandoah National Park, less than an hour away, where you can picnic and hike. Or, venture into Luray Caverns, the largest caverns in the eastern U.S. If art is more your thing, check out Shenandoah Museum of Contemporary Art in Woodstock.
If you choose to keep on visiting wineries in Shenandoah Valley, visit Winery at Kindred Pointe in Mount Jackson for a wine tasting or a cider tasting in their converted barn tasting room. Bring a picnic if you want. Finally, end the day at North Mountain Vineyard in Mauretown where you may catch live music on a late Saturday afternoon.
Before heading back to your lodging, grab dinner at Woodstock Brewhouse and enjoy a handcrafted beer brewed on site.
Shenandoah Valley Wine Tasting Itinerary
Day Three
---
Visit two more wineries in Shenandoah Valley before you head home. If heading north, stop at Star in the Valley Winery in Strasburg, one of the regions newest wineries and James Charles Winery that offers "big city-chic with a side of Valley charm."
If your trip home takes you south, visit Purple Wolf Vineyard in Harrisonburg, and if you hit it at the right time of year, you'll get to see their lavender fields in full bloom. Your last stop should be CrossKeys Vineyards with its Tuscan style vineyard and onsite Bistro.
Sip In More Virginia Wine Country…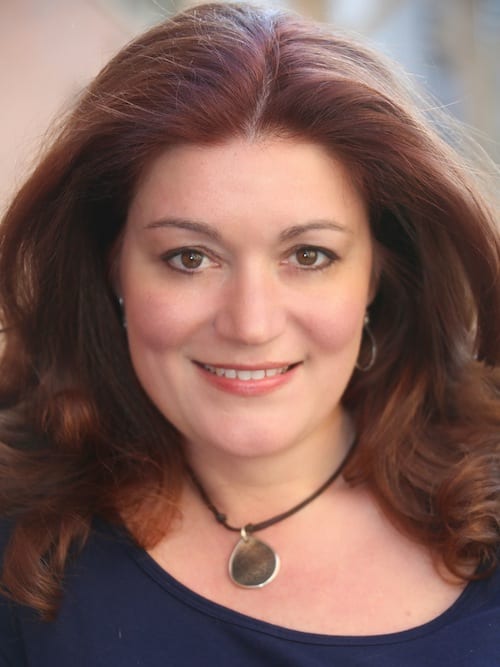 Robin Shreeves is a drinks journalist and lifestyle features writer. Her wine writing has appeared in dozens of print and online publications including Wine Enthusiast, VinePair, Courier Post, Spirited magazine, Edible Philly, Edible Jersey, USA Today, and Drink Philly. A champion of wines from the mid-Atlantic region, she co-hosts an East Coast Wine chat on the Clubhouse app Sunday nights at 7pm. Her writer's website Wine & Wonder has a weekly roundup of East Coast Wine News posted each Monday.