With more than 200 Paso Robles wineries, there is a lot to sip in the region. To help narrow it down, here are five Paso Robles wineries to add to your next wine tasting itinerary.
The Paso Robles wine region has really evolved over the past decade, becoming a world class wine region and one of the most renowned in the state of California, after Napa and Sonoma. However, while the region sees a little over a million and a half visitors per year, it gets nowhere near the traffic and crowds that pour into Napa and Sonoma Counties each year (which saw close to 4 million and 10 million in 2018) due to its location 3+ hours from both San Francisco and Los Angeles.
It is this lack of overwhelming crowds combined with Paso Robles beauty and proximity to the ocean (just a 30-minute drive), increasing number of high quality wine producers, and warm, comfortable hospitality that make the region one of the best places in California to enjoy a long weekend in wine country.
Pick and choose from among the following places on this Paso Robles wine tasting itinerary to craft your perfect weekend sipping in Paso Robles wineries.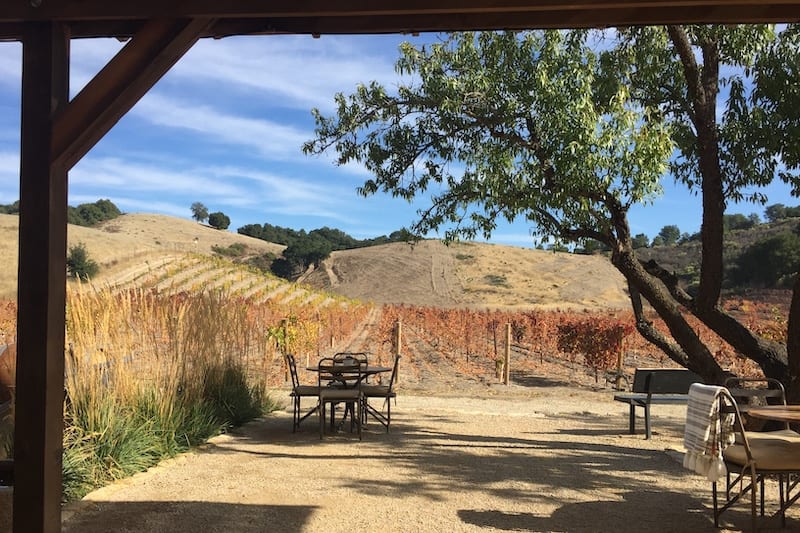 Where to Sip
Paso Robles Wineries
Clos Solene Winery
Owned by French natives Guillaume and Solène Fabre who fell in love with the area after Guillaume came as a young apprentice winemaker to work with local Paso Robles wineries, Clos Solène sets the gold standard for hospitality in Paso Robles. Guests are welcomed immediately, after being ushered in through the winery's large gate (tastings are by appointment only), and lead to a seating area either outdoors on their bright, airy patio or inside their tasting salon. Tastings include five wines.
Clos Solene specializes in Rhone style blends and full bodied (yet balanced) Cabernet blends. Their La Rose Provençal style rosé and Hommage Blanc (a white Rhone blend) are the most reminiscent of wines one would normally find in the Provence and Rhone regions of France, and are perhaps the best Clos Solene wines to take home for summer sipping.
Clos Solene is open for tastings by appointment seven days a week between 10am and 4pm.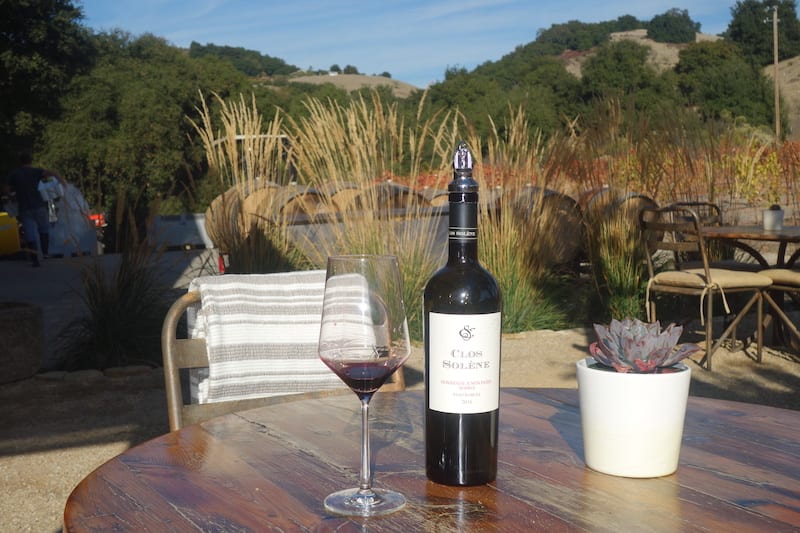 Clesi Wines
Clesi is one of the more unique of Paso Robles wineries. They make (and grow) almost all Italian varieties. Winemaker/owners Chris Ferrara and wife, Adrienne officially opened their winery, set on a 30-acre former goat farm in the Templeton Gap, in 2017 but have been making and/or selling Clesi wines since 2004. The couple now farm a variety of rare heirloom Italian grape varieties including Malvasia Bianca, Dolcetto, Negro Amaro, Barbera, Greco, Sangiovese and Montepulciano. Clesi wines are balanced and food friendly, and the winery experience is relaxed, intimate, and friendly in the tradition of southern Italian wine regions.
Guests can enjoy an outdoor tasting or a seated tasting indoors (by appointment only) at a farmhouse style redwood slab table, where it's not unusual to get to taste the wines with the winemaker himself and hear stories about the vines and the winery.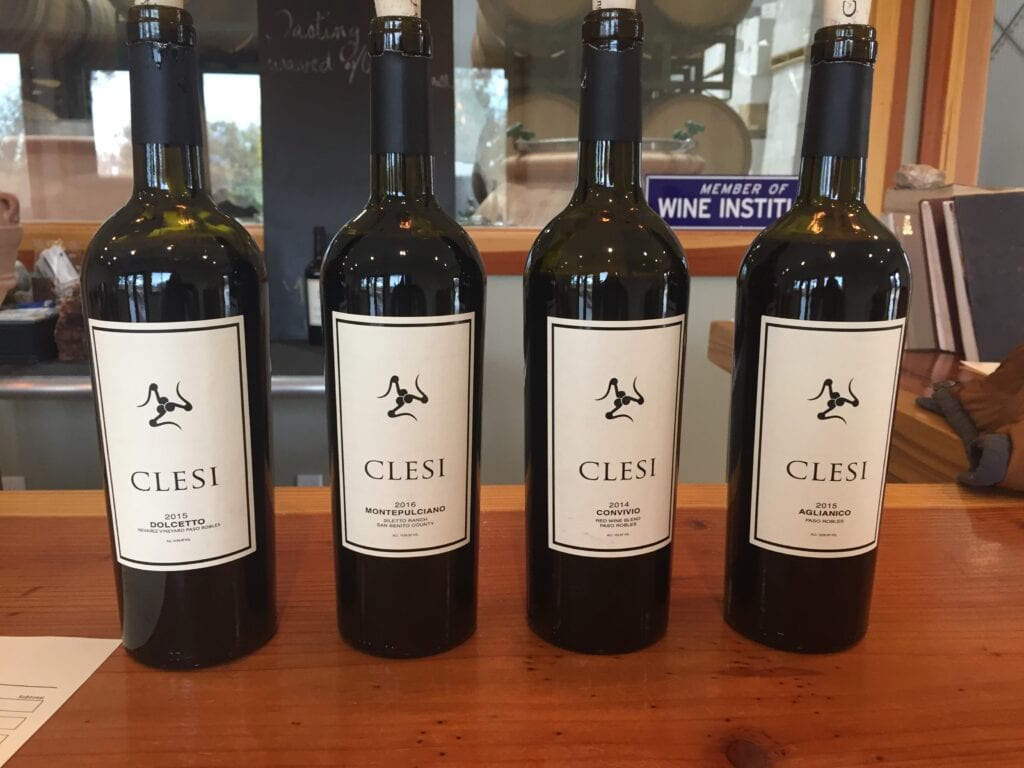 Halter Ranch
Halter Ranch is located on an absolutely stunning and sprawling 2700 acre estate (of which only 180 acres are planted with grapes) in Western Paso Robles. The aesthetic here is old meets new, from the renovated 19th century Victorian farmhouse, historic barn and retrofitted silo barn to the state-of-the-art modern winery and tasting rooms. It feels a bit like visiting a 5-star luxury resort at a nature preserve, with wine.
This Paso Robles winery grows 19 different types of grapes, with a focus on Bordeaux and Rhone varietals, and invests heavily in maintaining the biodiversity of their estate by leaving over 93% of the property as a wildlife habitat and preserved oak woodland. The estate's commitment to the preservation of a diverse natural environment and to sustainability can been seen everywhere you look-from the 600 year old oak tree at the center of the estate, to the bird boxes distributed throughout the vineyard, the gravity flow system in the winery, and the solar panels that provide 100% of the wineries' energy.
Guests can book a 75-minute seated tasting or tasting and lunch. The winery offers a small but tempting menu of dishes that incorporate as many locally sourced ingredients as possible (from the meat to the produce). Tastings require reservations and the limit of people per group is currently limited to six.
Onx Wines
Situated in a completely unique yet diverse pocket within the Templeton Gap AVA, Onx's 57 acre estate benefits from dynamic temperatures swings and a diverse mix of desirable soils. Their vineyards vary so greatly between sites that the winery focuses on 'micro blocks' of vineyards where they plant the grapes that make the most sense for that specific site. The winery grows and works with 18 different grapes including a majority of white and red Rhone varietals and specializes in Rhone style blends.
Choose between the Onx vineyard experience at the winery or a tasting at their Tin City tasting room in Paso Robles.
For vineyard experiences, guests will get to tour the property in an off-road vehicle and taste wines amidst the vines at one of the wineries' many picturesque vineyard oases. Reservations required.
Booking a tasting at their Tin City location offers a completely different experience. Located within a casual industrial park, full of other craft beverage producers and winemakers, it feels like being at the center of Paso Robles' wine scene. Reservations are strongly suggested but not required (subject to availability).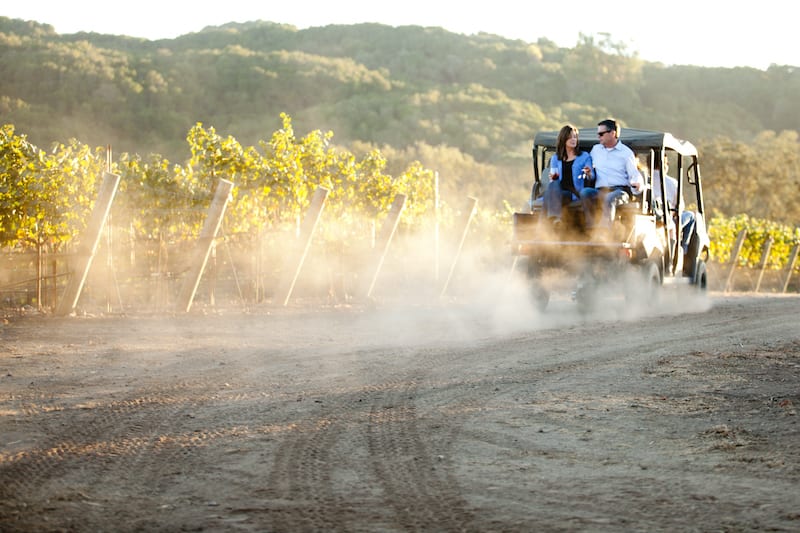 Tablas Creek
Known for their excellent wines, progressive sustainable farming practices, and work in the international wine community as well as within the Paso Robles wine industry, Tablas Creek is arguably the most renowned winery in Paso Robles.
The winery started as a partnership between an American importer of French wines and the owner of a prestigious Chateauneuf du Pape estate, and is still owned by both families today. These 'Rhone Roots' can be seen at Tablas Creek from the vineyard, populated with vines that come from cuttings imported from the Rhone Valley in the 1990s, to the glass where the wineries' farming, winemaking, and blending practices shine through. The winery is also committed to regenerative farming practices and is a 100% certified organic and biodynamic estate.
Book a seated tasting at Tablas Creek to experience their elegant, structured Rhone style wines. Tastings include two flights of three wines each (six total wine) and are held on the winery's outdoor patio (heated in cold weather, shaded in hot weather) though they will also be resuming indoor tastings this summer. Please note that reservations fill up quickly so it's advised to make a booking at least 2-3 weeks in advance.
---
Sip in More Paso Robles Wine Country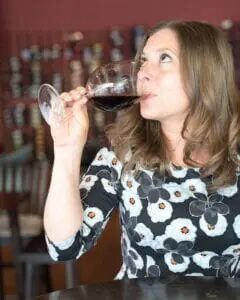 A 19-year wine industry veteran and marketing strategy consultant, Brooke returned home to Sonoma County in late 2019 after four years of living and working abroad. When she's not working on marketing projects for clients you can find Brooke hiking, enjoying a good glass of wine, or sitting somewhere with an ocean view.