Keeping safety first, plan your wine country vacation with these tips in mind.
Like many of you we canceled just about all of our travel plans in 2020. In the Fall, as things were slowly – and safely – starting to open back up we decided to use our "open" calendar to plan a wine country vacation. Not only is the Fall one of the best times to visit wine country, but with things opening back up it was a great way to support a hard hit industry. Given the current state of world, we had a few requirements to meet before we could plan – and take – a wine tasting trip during Covid.
The verdict, you can take a wine tasting trip during a Covid.
With a little planning, flexibility and keeping safety first, these tips can help you plan your next wine tasting vacation (during Covid).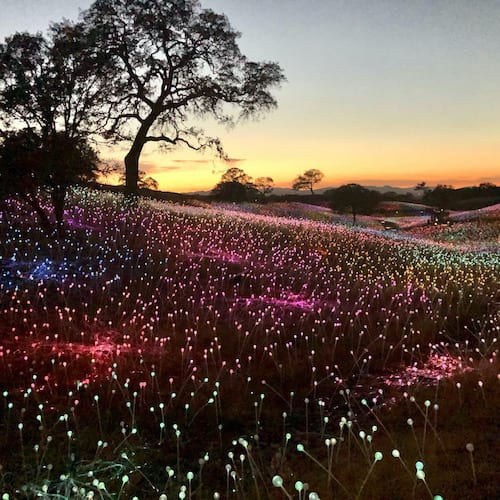 Where can we get a direct flight into wine country?
With every state in the US producing wine, you can easily drive to wine country and skip flying altogether. It's definitely one way to add another layer of safety when doing a wine tasting trip during Covid.
We chose to fly since we wanted to sip in a new region.
Among the choices from our home base in Denver were: Seattle or Walla Walla, Washington, Portland, Oregon, Sacramento, San Francisco, San Louis Obispo or Santa Barbara, California. We eliminated Northern California due to the extensive wildfires happening at the time and instead targeted Paso Robles in Central California.
The closest airport to Paso Robles is San Luis Obispo which we eliminated because only small, regional aircraft fly that route, and we were concerned about the lack space and Hepa filters. We settled on Santa Barbara (about a 2-hour drive to Paso Robles) because there were daily flights with two classes of service. Even though more and more studies are showing air travel to be safe while wearing a mask and sanitizing, we still felt safer with the extra space in first class.
Are the Wineries Open for Business?
Before booking the flights I started researching the status of the virus and any restrictions on business to be sure that we would have access to a variety of activities, safely. I discovered that all wineries were welcoming guests, by appointment only, for outside, private seatings.
This sounded perfect for our preferred style of wine tasting. We have always scheduled our tastings, in-advance so that we would have time and attention with the most knowledgeable staff. If you have not experienced this focused environment, I highly recommend you try it.
Visits will take longer than "bellying up to the bar" and knocking back a few glasses of wine, but I guarantee you will leave with a better understanding of each producer you visit.
Making Wine Tasting Reservations is a MUST.
After mapping the itinerary, it could not have been any easier to book our appointments. Most wineries are using online booking services like Open Table and Tock. You can find them by visiting the wineries' website.
It is a good idea to allow about 2-hours per visit, not including drive time. Make sure to show up on time for your reservation since most wineries are on a sticker timeline.
I was pleased to discover that more wineries are offering food, or full-service restaurants. This becomes a benefit when traveling in very rural areas. You can book your lunch along with your tasting appointments.
We were able to put together this itinerary within a few days' time, with about three weeks advance planning. Even during a pandemic, wine country is immensely popular when they are allowed to receive visitors, so plan ahead as much as you can.
PRO TIP: Regardless of health issues, always plan your tastings in advance. Write to the wineries at the "contact us" email on the website. Introduce yourself and explain your level of interest and make a request for a private tasting for your small group. If you are involved with the American Wine Society or have a personal connection to the winery, you may receive a discount on the tasting and the wines purchased.
What About the Restaurants in Wine Country?
Most restaurants were open in Paso Robles with limited indoor seating and exceptional, extended outdoor dining options. The weather in Central California is conducive for outside dining most of the year so dining outside is something that can be done. If you plan to eat out, you will need to make a reservation since seating is limited to keep things more socially distanced.
Where to Stay?
Our next decision was where would we stay and what is the price and availability? I checked vacation rental homes first as we enjoy sharing a home with our friends. What I found was that they were not as well-located as the hotels and were not a particularly good value.
The rental homes had very restrictive cancellation policies. Exactly what you do not want during ever-changing pandemic restrictions.
Hotels on the other hand were flexible with cancellation policies and were offering special rates, due to the pandemic. We decided to split our time between a hotels just off the main square in Paso Robles and one that was a bit of a "destination resort", just a few miles away.
Our in-town choice was the Paso Robles Inn, which has one of the best locations, just off the square and within walking distance of many great restaurants. It is an older property with beautiful gardens. Prices for the weekend were steep everywhere, after all wine country is always popular.
Our resort property was the stunning Allegretto Inn. The grounds alone are beautiful but the amenities and rooms make it one of the top places to stay in Paso Robles. What makes it even better is that you're staying among the vines since there is a working vineyard onsite. More recommendations on where to stay in Paso Robles.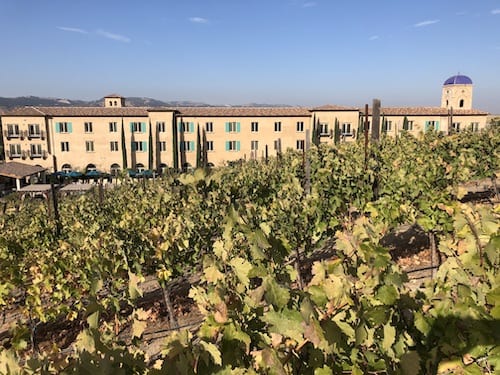 PRO TIP: Visit mid-week. If you can schedule your trip to fall on the weekdays, you will save money on hotels, have less competition for appointments and have fewer people around from a social distancing stand-point.
Where to Sip?
Next up on the planning process was to select which wineries we would visit. To be most efficient, I always use Google "My Maps" feature to locate wineries and create our itinerary.
We would go east one day, west two days and south another day. I wanted to be sure to visit wineries that were available for sale in my state (Denver). The reason this was important to me is that I want to have an on-going relationship with the wineries and connect our visit to future wine experiences.
You can certainly buy direct from the winery and ship to most states, but there is something special about ordering the wines at a restaurant or retail store and re-living the winery memory.
How will you get around?
Getting around wine country always requires some type of transportation, be it a car rental and DD, car service or tour guide. (Determine wine country transportation option is best for you.)
Things are even more limited now with getting around wine country so if you're planning to rent a car, make sure to do so well in advance. Rental cars go fast and are becoming harder to rent since companies have reduced their fleets.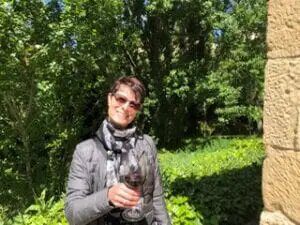 Michelle Bainbridge has had a career in wine sales and marketing and continues to be involved in wine education and wine-focused travel. Visit her blog at wheresthewineblog.com.