Who doesn't love to sip in a good wine festival?
We've rounded up some of the must attend wine festivals in the United States. If you're in Arizona, you need to make sure to check out these Arizona wine festivals and events! They are totally sip worthy.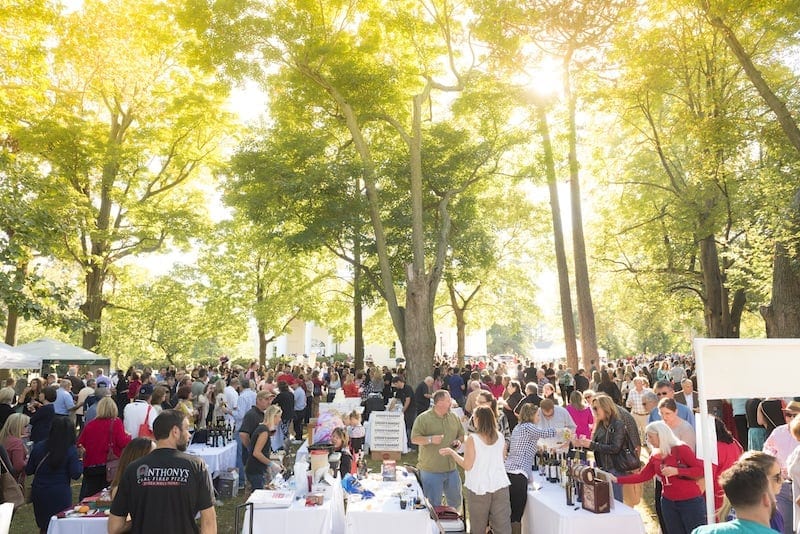 Rated by Fodor's Travel as one of the top 10 wine festivals in North America, the Willcox Wine Country Festival is a weekend-long celebration that features Arizona wines from the Willcox region. The Annual Festival will showcase 15 Arizona Farm Wineries from Willcox Wine Country or with ties to the region, plus top music acts from Phoenix and Tucson, a Street Bistro featuring Dante's Fire from Tucson, over 45 local artists, crafts, and locally grown pistachios and pecans. In addition, there will be a Benefit Wine Dinner with Willcox Wineries and Chef Ken Foy.
Enjoy a weekend discovering Sierra Vista's extraordinary skies and uncommon ground. Whether you're sampling wine and spirits, climbing the towering Huachuca Mountains, bicycling along the foothills, or exploring the San Pedro riparian areas, Sierra Vista, Arizona is a great Memorial Day destination! The Sips & Skies event is roaring into its second year with a new name (formerly Savor Sierra Vista) and a fresh focus. The Wine, Beer & Spirits Festival will feature some of Arizona's best wines, micro brews, and distilled spirits, rounded out with entertainment from the state's top performers.
Featuring 30 Arizona Wineries, pouring more than 200 wines – all in one location. The day will be filled with new wine releases, fabulous winemakers, great wine, food vendors, a professional two-day chili cook-off and live music.
This list will be updated annually so if you feel we've missed a CANNOT MISS food and wine festival in Arizona, please contact us with the event information and why it's a must. Cheers and happy sipping!