Written in partnership with Hotels.com
Did you know San Antonio is in the heart of the Texas Hill Country wine region but sipping wine isn't the only thing to do. Discover some of the best of the best of things to do in San Antonio.
The unique culture and energizing River Walk might be what makes San Antonio one of the top places to visit in Texas. But for me – as a kid growing up in Texas – San Antonio became my favorite place to visit after having one of THE best family vacation I ever had growing up.
Now, to be honest my family didn't take a lot of holiday's given my parents work schedules and limited budgets. But in 1986, Texas celebrated its 150-anniversary of statehood – the bicentennial – so my history professor father felt is was absolutely essential we road trip it from Grapevine to San Antonio. And so we did… That road trip not only celebrated the bicentennial but forged my love for such an amazing city.
When my daughter didn't know what the Alamo was, I truly felt it was blasphemy. But we don't live in Texas and her grandfather isn't around to shove Texas history down her throat. Apparently that has become my job, so this summer we're doing our own family trip to San Antonio. I'm hoping it will one of the girl's favorite trips too. As part of the process, I've started pulling some of the best of the best of things to do in San Antonio and wanted to go ahead and share them now. (To be honest, we were supposed to go to San Antonio for Thanksgiving but ended up canceling last minute. So, I'm not really that on it with planning out our trip.)
From seeing the Alamo itself to art museums, wine tasting and taking part in Japanese Tea Ceremonies, it is sure to be a great trip! I'll share more on Instagram and Facebook when we're there and if I missed any of your favorite things to in San Antonio, let me know in the comments.
Everything is bigger in Texas, including the traffic so staying at a hotel near things you want to do helps limit windshield time and could even allow for you to walk. Hotels.com asked me to share my top picks for this article but I have a more general tip – stay at a hotel on or near the River Walk. You will be able to walk to several of the following things to do in San Antonio, or grab a quick Uber. I've noted a map at the end of this article that highlights all the things to do and where to stay.
Visit the Site of The Alamo
I grew up reading every book I could regarding the Alamo, including one my grandfather wrote, who was also a history professor. I may or may not have had a crush on Davey Crockett…and Abe Lincoln. I blame it on having too many history books in the house and westerns on TV. (I still love Bonanza!) So, when I first visited the Alamo as a kid it was definitely a celebratory experience for me.
The Alamo is the most visited historic landmark in the whole of Texas. Here you'll find the former Spanish Church, which became the famous fortress of the 13-day siege in 1836, right in the heart of San Antonio. It now serves as a testament to those brave people who sacrificed their lives in the following battle. It's also the exact spot where the Texan troops achieved independence and where the famous words "Remember the Alamo!" were first heard.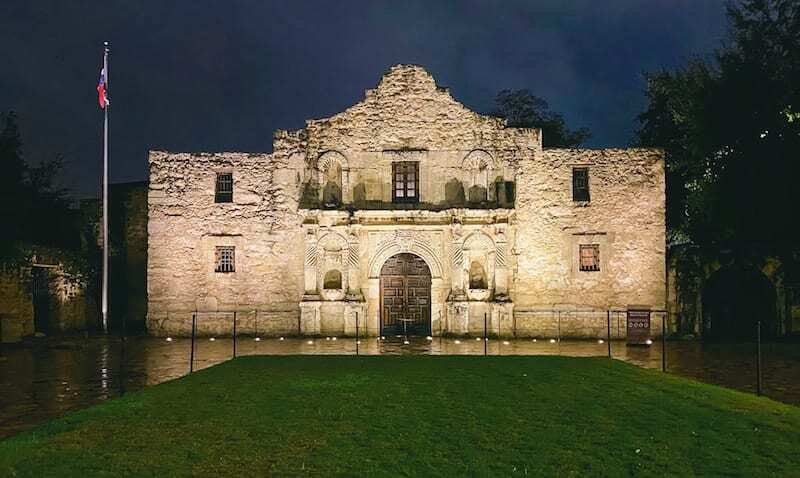 Experience the Texas Vibes Along the River Walk
Also known as the Paseo del Rio, the city's River Walk is located 20 feet below street level and stretches for an incredible 15 miles, five of which are located in downtown San Antonio. This section is home to numerous shops, restaurants, hotels, museums and much more and the stone pathways are always full of entertainers, so there's never a dull moment as you take in the amazing architecture and Texan vibes along the way.
Visit the Local Wineries
San Antonio is in the middle of the Texas Hill Country wine region so make sure to sip it in! I personally suggest you get out into the wine country, away from the city BUT I also understand not having the time. With that said, there a lot of tasting rooms in San Antonio where you can get a great sampling of the wines being produced in the Lone Star state. A few that are in or near the city include, Stray Grape Urban Winery, Kai-Simone Winery, Blue Lotus Winery, Esperanza Winery, Dry Comal Creek Winery and Vineyards.
Take a look at Carpe Travel's Texas Wine Country Travel Guide for more ideas on where to sip in the Texas Hill Country.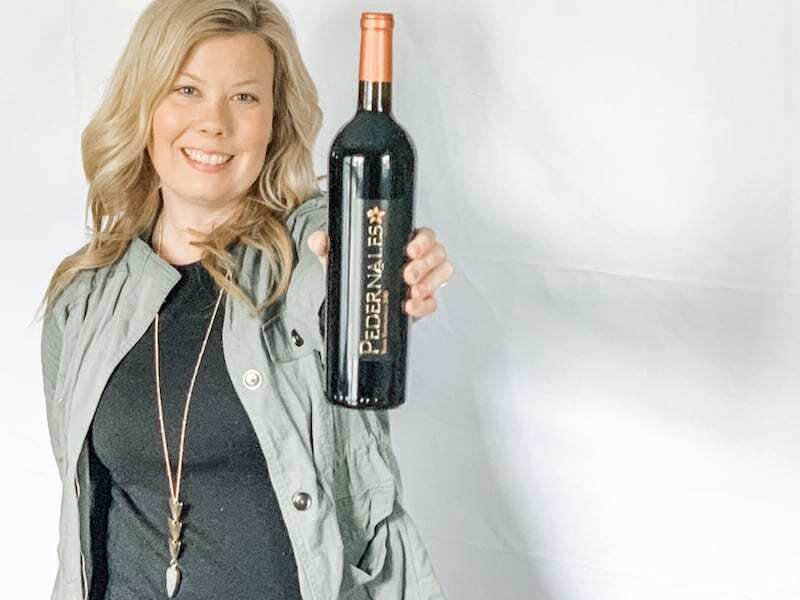 Sea Life Combined with Thrills and Spills at SeaWorld San Antonio
An exciting combination of aquarium and theme park, SeaWorld San Antonio is the place to go to see killer whales, dolphins, polar bears and penguins up close before pumping up the adrenaline on thrilling sea-themed rides. Experience 360-degree flips and corkscrews on The Great White ride or brave the 15-story vertical drop of the Steel Eel.
There's also plenty for the younger visitors to enjoy with family friendly shows, the opportunity to meet the cast of Sesame Street at the Sesame Street Bay of Play and their very own mini roller coaster. We took Princess Two to Sea World San Antonio when she was two and she loved it! I can't wait to take and her sister back…. A visit to SeaWorld should certainly be on the cards if you're looking for things to do in San Antonio with kids in tow.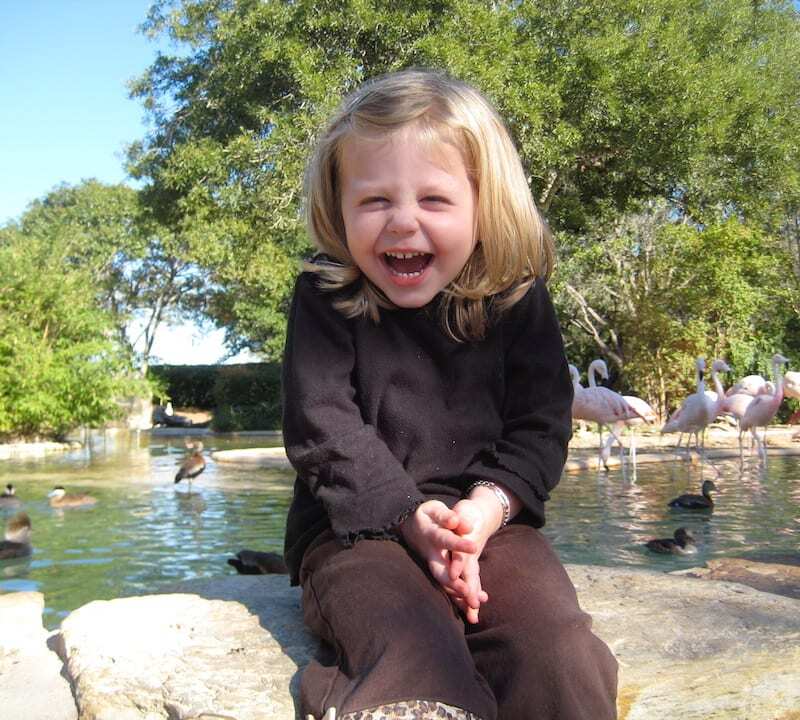 The San Antonio Museum of Art – a Must for Art Lovers
Over 5,000 years' worth of artwork is on show in the San Antonio Museum of Art. Housed in a complex that was once home to the Lone Star Brewery, the museum attracts visitors to see its vast collection of Ancient Greek, Roman and Egyptian art. In the Latin art wing named after Nelson. A. Rockefeller, you'll also find an incredible collection of Latin American art. This place is a must for art lovers!
Get A Taste of Texas History at The Buckhorn Museum and The Texas Ranger Museum
Located together, these two museums will give you a great taste of Texas history and culture. In the Buckhorn Museum, you'll find wildlife representing every corner of the world together with an eclectic collection of natural artifacts acquired from passing travelers, including the bones and antlers of a 10,000-year-old prehistoric elk.
The Texas Ranger Museum pays homage to the renowned Texas Rangers with hundreds of items on display ranging from guns and knives to photographs. A visit here will enable you to step back in time as you walk through Ranger Town which depicts San Antonio as it was in the days of the wild frontiers. There's a replica of the Buckhorn Saloon, a blacksmith shop, a jail cell and a shooting range which always proves very popular with the kids.
Uncover the Region's Colorful History at San Antonio Missions National Historic Park
A UNESCO World Heritage Site, the San Antonio Missions National Historic Park is the place to discover the city's colorful history. There are no less than four Spanish frontier missions on site where you experience what it was like to live during Spanish colonial times.
The Catholic missions still hold regular services and the four buildings are linked by the San Antonio River Walk Hike and Bike Path. I totally suggest you walk it or rent a bike to explore the area. It's a great way to work off all the TexMex you'll be indulging on.
The Pearl District – The New Cultural Hub of the City
One of the city's newest and most popular neighborhoods, the Pearl District gets its name from the historic Pearl Brewery which has now been transformed into an upmarket boutique hotel. The area itself is packed with historic buildings, independent restaurants, art galleries and an eclectic mix of shops. This is the place to be if you want to take in the San Antonio vibe – it's a true cultural hub of the city.
El Mercado – The Largest Mexican Market in the U.S.
Imagine an outdoor plaza lined with over 100 restaurants and shops and you'll have envisioned El Mercado, the largest Mexican market in the U.S. The indoor and outdoor shops are bursting with Mexican crafts and authentic Mexican foods, while live bands and entertainers ensure you get a real feel of a Mexican fiesta.
Gaze in Awe at the Natural Bridge Caverns
Discovered in the 1960s by four students from a San Antonio university, the Natural Bridge Caverns are the largest known commercial caves in Texas. They take their name from the natural 60-foot slab bridge made from limestone which dominates the entrance to the caverns. During your organized tour, you'll descend 180 feet below the surface to marvel at the ancient rock formations and large underground caverns. If a simple tour is not enough, you can also take part in several activities from gem and fossil mining to obstacle courses.
Obviously, I appreciate that this is not an exhaustive list and I may have missed out your favorites so please do let me know if you have any great gems to add.
Things to do in San Antonio