Did you know Alba white truffles are nearly as big a draw to the Piedmont wine region as Barolo and Barbaresco?
Alba white truffles reign supreme in the area for two months a year when the city of Alba, Italy hosts the world's largest truffle market. The Alba White Truffle Festival runs annually from the first weekend of October to the last weekend of November / first weekend of December. The timing gives the area a second wave of travelers in late fall, when travel is slowing down to most popular Italian travel destinations.
The fair itself is a weekend event, open every Saturday and Sunday during the two month period. In addition to special events around Alba, Italy, the fair features sensory workshops, wine tastings, cooking demos, a children's play area, and more.
The most important part of the Alba White Truffle Fair is the Alba Truffle Market situated in Alba, Italy's historic center. At the market, just off the main pedestrian street of via Vittorio Emanuele (or to the locals, via Maestra), Alba white truffles are sold by vendors. It's also possible to have your truffle purchases checked by a certified quality commission to ensure the highest quality of products.
Tips: What is Piemdont, Italy Known For?
Alba, Italy is the most important location for white truffles in the Piedmont wine region – some say the world. Find truffle-related activities like truffle hunting, speciality pairing menus, etc. all around the area. We start with a look at some of the most asked Alba white truffles questions.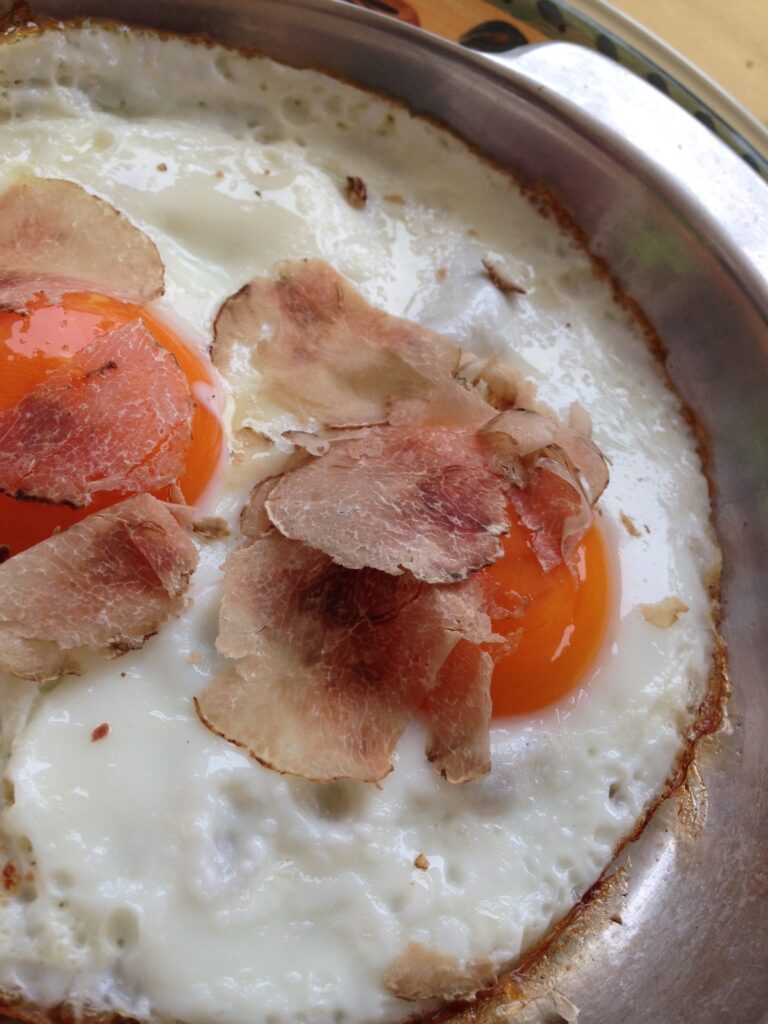 All About Alba White Truffles
If you plan to explore Alba White Truffles while in the Piedmont wine region, here are some important things to know.
If I want some Alba White Truffle experiences, when should I plan to visit Piedmont?
Truffles are more aromatic and flavorful when it is colder – so, the best will be found in late November / December. I often suggest people wait until late November / early December if their goal in visiting the area is to try Alba White Truffles. Not only will they get the best quality, but the area is starting to quiet down as the fair comes to an end. That also means prices may go down.
Is there a reason for the timing of The Alba White Truffle Fair?
Alba white truffles have specific dates for when they can be hunted. Every year starting from 21 September, hunters can legally keep and sell white truffles they find. That means that if a white truffle is found prior to 21 September, the hunter must put it back in the ground.
What does a white truffle taste like?
White truffles have garlic, nutty, elegant flavors.
But what about black truffles?
In summer and spring, truffle hunts are still in process around Piedmont, but for the more easily found black truffles. Because there are larger quantities of them and availability is longer, black truffles are less expensive. Black truffle flavors are earthy notes of chocolate and even red wine, the smell is more dirt or soil and sometimes chocolate.
I'm interested in a truffle hunt. How long does the activity itself last?
Expect a truffle hunt to last 1.5 to 2 hours. During the high season in the fall, the experience can be early to late morning as well as afternoon and evening hunts. Hunts start at a meeting point at an undisclosed location; Alba white truffles are big business, so hunters are very careful with sharing locations. The hunt includes a walk through a wooded area, following the hunter and the dog. For hunts with tourists (real and simulated), many hunters bring someone to narrate the experience so the (truffle hunter) can focus on the hunt and the dog.
Are the hunts done with pigs?
In the Piedmont wine region, truffle hunts are done with a dog, not a pig. I get a lot of people asking about pigs, so I spoke with some truffle hunters about the use of pigs. They explain that dogs are easier to control than pigs.
Should I be weary of simulated truffle hunts?
Simulated hunts were created because it's not always guaranteed a truffle will be found. It is required by law that the hunter disclose if the hunt is simulated. I say don't worry about a simulated truffle hunt being less authentic because in truth, the hunters do their serious hunting well before we wake and late, late at night. It's simply easier for the hunter and the dogs during these moonlight hours and on their own. That said, I would not think of a simulated hunt being a less special experience.
How do I dress for a truffle hunt?
Wear trekking / hiking shoes, layered clothes, jeans, fleece, down jackets in November, December, January. This part of the Piedmont region is quite humid, so layers are recommended. If conditions are wet prior to your hunt, most hunters make rain boots available to rent for a minimal fee. Inquire to confirm.
Do I get to keep truffles we find on my truffle hunt?
Guests do not keep the truffle(s) found during the experience. On rare occasions, the hunter gifts guests with a black truffle, but not a white truffle as they have the most value.
Can I purchase a truffle from the hunter after the hunt?
Truffles can be purchased from the hunter. I suggest telling the hunter in advance if you want to make a purchase so they can bring a selection to ensure you get the amount you need and the quality you want. And, again, if it's not a simulated hunt, it's not guaranteed that a white truffle will be found, so this guarantees you will get truffles.
How do I pay for my truffles after a hunt?
When purchasing a truffle after a truffle hunt, cash is the only form of payment accepted, so plan accordingly.
What is the story on truffle prices?
Truffle prices vary annually and are sold by the gram. Price depends on things like weather conditions and tourism demand. At Alba's Annual White Truffle Fair, guests get truffle purchases checked by an official to ensure quality. Note: this is ONLY for truffles purchased inside the fair.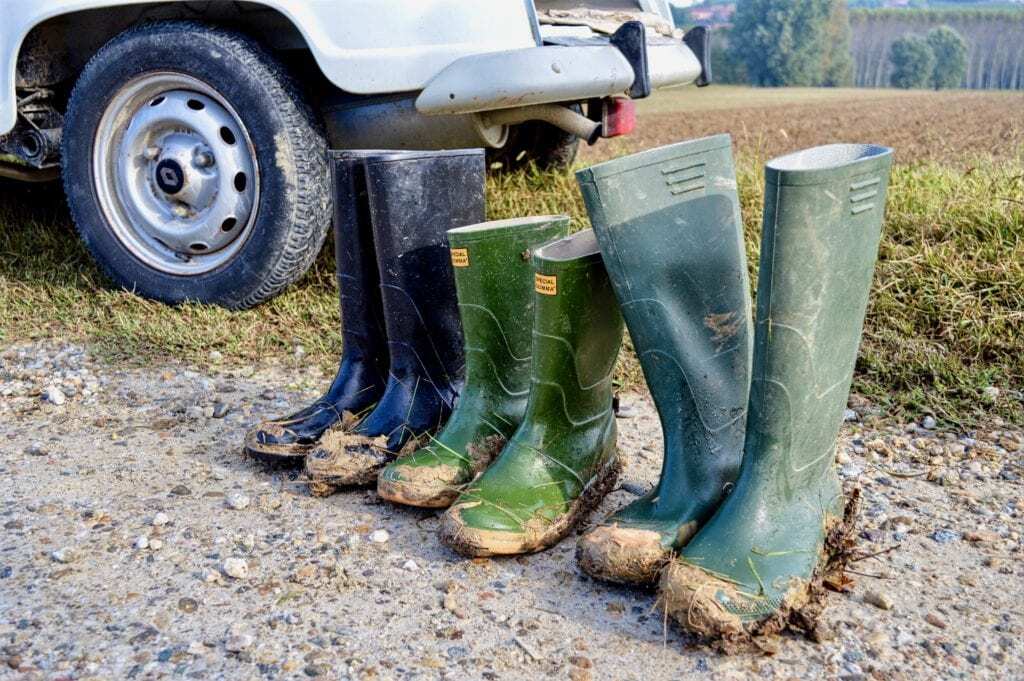 Alba White Truffles: Travel Plannning Tips
If your Piedmont travel plans include Alba White Truffles, the best advice is to book all your travel early: lodging, dining, activities, and transfers.
Where to Stay
Lodging is also an important consideration when planning Piedmont travel around the Alba White Truffle Festival. Even the last two years, during the pandemic, hotels were nearly fully booked during the fair. Try to get your lodging booked at least six months out to get the best locations and prices. (Tips on where to stay in Alba.)
If you have plans to visit the Alba White Truffle Fair and won't have a rental car, I suggest you stay in the city of Alba. There are a number of holiday apartment rentals and hotels in the historic center and just outside.
Alba Wine-ing and Dining
Dining is also an important advance booking consideration that often gets overlooked. For the past four years, pandemic included, restaurants are booked up nearly every night from Thursday to Sunday. Here, there isn't much difference in dining options for locals and tourists, so even locals struggle to find tables from September to early December.
I can't stress enough how important it is to book in advance. Most places have an email on their site or can take messages via social media, so picking up the phone isn't necessary. Also, please make sure to cancel your reservations if you won't make it. There has been a huge issue in recent years with people just no-showing on bookings at restaurants. Please consider that they don't turn tables here, so if you book a table for a Friday, Saturday or Sunday and don't inform the restaurant that you will not make it, they are losing out since they've likely turned away many requests. It really adds up when multiple tables are no-shows and on different nights.
Where to Eat in Barolo Wine Country
Barolo Wine Country and Alba Truffle Activities
Pre-pandemic, I was fully booked for fall wine tours at least 3 months out. Not all my tours do truffle hunts, but for those that do, it can be more difficult to find availability if the experience is booked near the date. Truffle hunters will add dates and times as best they can to meet tourist demands, but pre-pandemic, it was harder and harder to find openings if planning wasn't done in advance. If you want to explore the area's famed Barolo and Barbaresco wines, consider that wineries are also booking up so trying to arrange a tour even a few weeks before can prove difficult. And, don't miss a day trip to Turin for a slew of Piemdont specialities.
---
Sip in More of the Piedmont Wine Region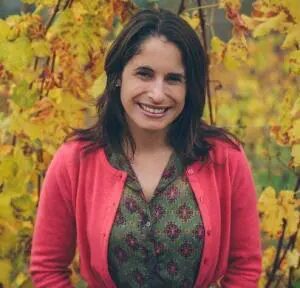 Carpe Travel collaborates with Valerie Quintanilla for our Piedmont wine region content. If you are traveling to Barolo wine country, hit her up. Valerie and her son reside in Barolo, Piedmont, Italy, by way of Denver, Colo. She runs a custom travel planning business with focus on Piemdont and Italy while moonlighting as a marketing consultant for US and European wine and travel companies. She has been featured in Wine Enthusiast, Food & Wine Magazine, Open Skies (Emirate Airlines inflight magazine), and more. Follow her expat and wine chronicles here https://linktr.ee/valeriekq.