There are so many lists of the best wine apps out there, almost to the point that I didn't want to write this article. But, what I noticed is there aren't many lists that include wine apps that are actually helpful when you're visiting wine country. So, as part of Carpe Travel's Wine Vacation Guide to a Great Grape Escape I've put together a list of my favorite wine apps to help all of you wine lovers who want to get out there and explore wine country. Cheers!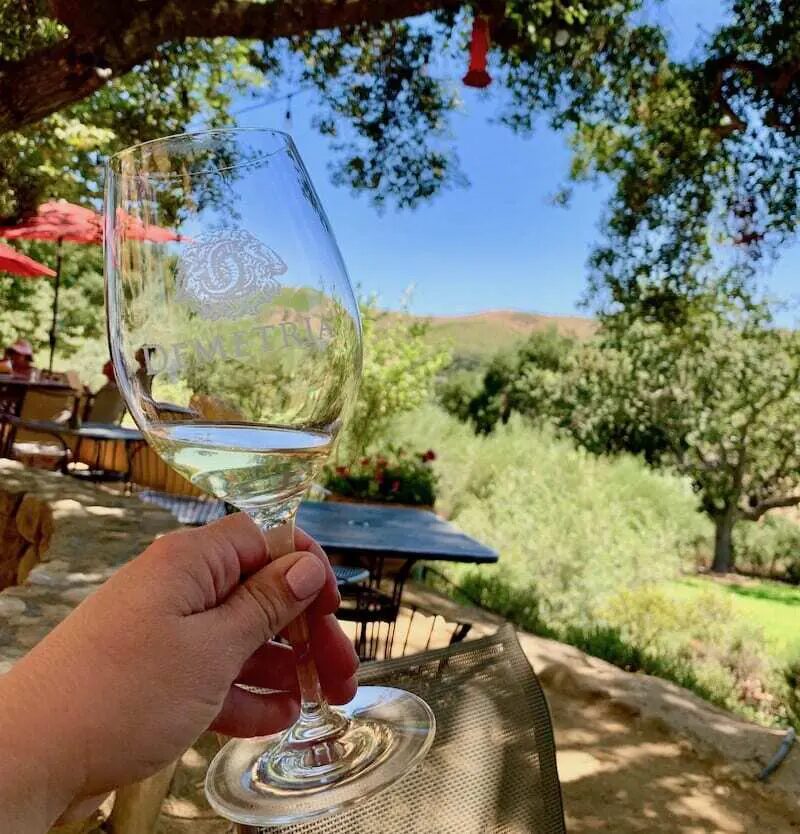 Best Wine Apps for a GRAPE Escape
I used CellarPass on my last two visits to Sonoma and Napa Valley and fell in love. In today's Covid world you have to make reservations for wine tastings. Hopefully the days of walk in tastings will come back but I don't think it will for some time. That said, CellarPass is a God-send. You can search for nearby wineries, map your route and book your reservations all through the app. It is still limited since not all wineries have signed up to use CellarPass but there are enough to choose from that you'll be fine. One of the things I liked about this app is that it's also online so you can use the desktop interface to plan, which I find easier if I'm sitting down to plan things out before I head out of town. CellarPass is also starting to list local events.
---
Wine Routes
I met the developers for this app a few years ago when it was just released. I've been able to watch it evolve into an extremely useful tool for visiting a wine region in the United States. Not only can you create a map of all the wineries you want to visit but you can filter your search based on the types of wines you like, activities the winery offers, if it's pet and kid friendly, tasting hours, fees and more. Wine Routes can do a lot of the heavy lifting for you – if you let it.
Google Maps
I tend to use Google Maps more often than not when I'm visiting wine country since I like to not only include the wineries I want to visit, but restaurants, my hotel and things to do beyond the vines. Make sure to save your map offline use since WIFI isn't always consistent in wine country.
Vivino
Vivino is my most used wine app both when I'm on a wine trip as well as at home. It's the best wine app to keep track of all the wines I'm sipping! Vivino offers a photo label recognition system that quickly matches a photo you take of the bottle with the wine, reviews, ratings, tasting notes and what the wine costs. Vivino recently rolled out the ability to order wines through its interface too. Personally, I love this wine app and use it more to keep track of my tasting notes and what wines I enjoy and those not so much. It's also fun to connect with other wine lovers out there to see what they think about the wines you're sipping.
CorkageFee
CorkageFee is an interesting wine app that I like for wine country – and at home. It's a restaurant-goers app that allows you to share and discover corkage fees for local spots. So, if you're in wine country and have a lot of wine you've purchased and just want to sip on that – Corkage Fee helps you find a restaurant where you can. I use it for the same reasons at home since not every restaurant has a great wine selection…
Wine Events
Wine Events helps you explore wine and food events that are nearby or in other cities, as well as wine-and-food getaways and trips. It's a great way to find upcoming events to add to your calendar when you're planning your wine trip. It's one of the best wine apps to use to explore a new region, or discover one in your neck of the woods.
Decanter's Know Your Wine
Decanter's Know Your Wine is designed to help you increase your knowledge from grape to glass, as well as understand more about some of the world's best-known wine regions. It's not really one you would use while in wine country but rather beforehand to help you get small pieces of information that will help you understand more on the region and its wines. It's a fun, learning wine app you should check out even if you don't have plans to visit wine country – yet.
Apps you need in wine country…
Google Translate
I know Google Translate is not a wine app, but if you're visiting wine country and don't speak the language Google Translate is huge and can work offline. The latter is super useful given wine country doesn't always equate to good coverage.
Open Table
You can't make wine tasting reservations on OpenTable, at least not yet. But, pairing your wine country vacation with last minute reservations at the restaurant a winemaker might suggest is awesome.
Trip Advisor
To be clear, I don't use TripAdvisor for finding the best wineries for a tasting. However, I do use it a lot for getting beyond the vines. It's great for finding a quick activity or checking to see if something is worth doing. And, during my planning process it's useful in narrowing down where to stay in wine country.
---
Sip In More…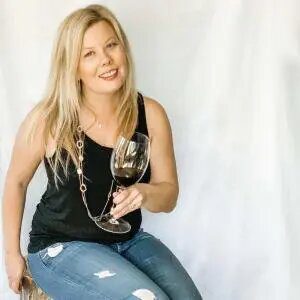 Elaine Schoch (pronounced the German way – Shock) is the editor and founder of Carpe Travel as well as an award-winning travel writer, wine judge, certified by the Wine & Spirit Education Trust (WSET) Level 2 and certified American Wine Expert. She is married to The Husband and has two kids, Princess One and Two – who's interest and knowledge in wine is quite extensive. Not to mention the stamps in their passports.