During my "food and wine pairing travels" through the Santa Ynez Valley, I had the amazing opportunity to eat at several different restaurants, delis and bakeries. To help you create the perfect pairing I've pulled my top picks for your next wine vacation in the Santa Ynez Valley.
TOP RESTAURANT PICKS

SANTA YNEZ VALLEY
The Gathering Table
Located within the Ballard Inn is the award-winning restaurant, The Gathering Table. Following in the theme of gathering together, the center piece of the restaurant is a large, shared table surrounded by smaller, more intimate tables.
Featuring French Asian inspired cuisine from gourmet Chef Budi Kazali and an amazing wine list complied of local vintages, The Gathering Table offers one of the best fine dining experiences in the Santa Ynez Valley.
Chef Budi is an artist in the kitchen, it's a crime not to enjoy his master pieces. If you're lucky, you'll get to meet him in his element during your meal. Each evening Chef Budi takes time out from the kitchen to greet his guests and spend a bit of time "gathering" with them. Not only is the food amazing but the experience is top notch.
Can't get to The Gathering Table, see our food and wine pairing straight from Chef Budi.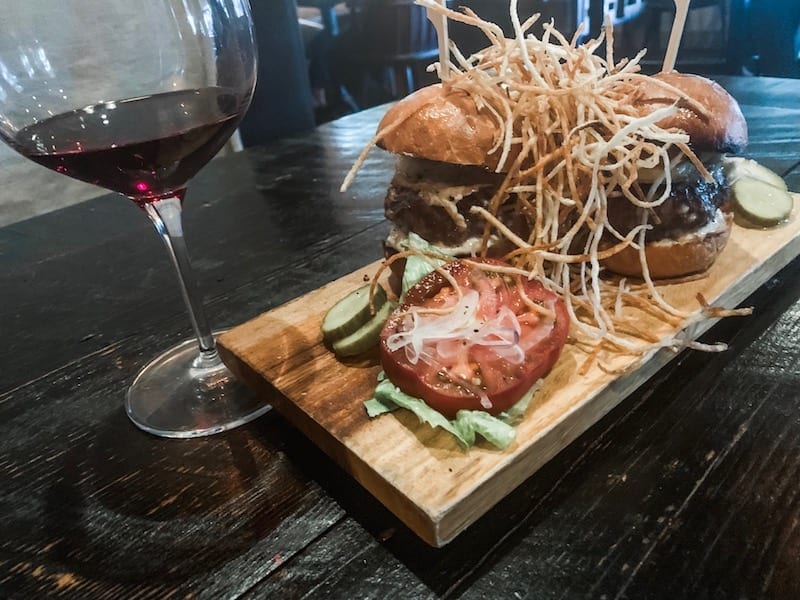 The Hitching Post
If you enjoyed the movie Sideways, The Hitching Post II is a must for dinner. (If you haven't seen Sideways, add it to your list of wine movies.)  This is where it all begin for Miles and Maya… Even if you didn't like the movie, it's still a must for the food and their wine.
Pioneers of California Central Coast BBQ — often referred to as "Santa Maria-style BBQ" — the Ostini family (Frank and Natalie Ostini, and now their son, Frank) have been grilling over an open fire of red oak since 1952. Complement dinner with their own Hitching Post Wines, made by owner Frank Ostini and his winery partner Gray Hartley, and you'll have a very special food and wine experience.
Quick tip: The Fiddlestix Pinot is awesome and pairs so well with grilled artichokes and a filet. YUM!!!
Can't get to The Hitching Post, see our food and wine pairing straight from Frank Ostini, chef, owner and winemaker.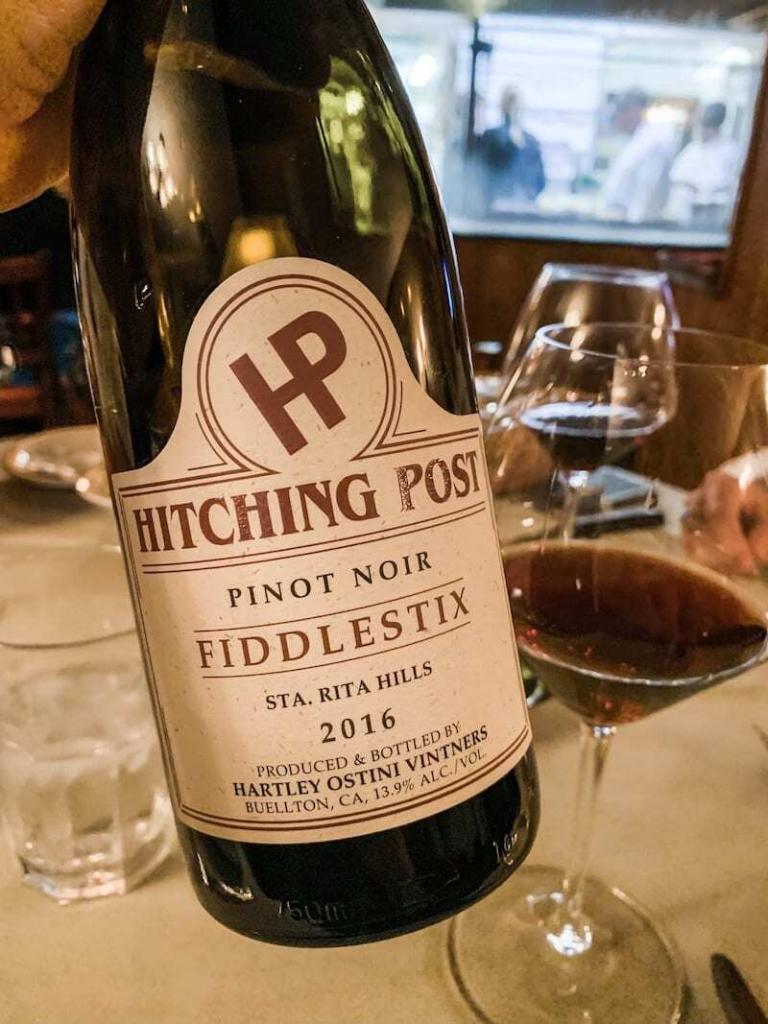 Where to Stock up for a Picnic
Having a prepared picnic lunch for a day of wine tasting is a must, at least for me. I love to have a few sandwiches, cheeses, salads and treats ready at a whim. That way we can grab a picnic table – and bottle of wine – at a winery we're sipping at. Or, throw down a blanket for a spontaneous picnic lunch at an overlook featuring stunning views of the Valley.
During my visit to the Santa Ynez Valley I had the chance to try out THREE different deli's that all prepared picnic lunches for a day of sipping through Santa Ynez Valley wineries.
I highly suggest you call ahead and order your food so you can simply run in and grab your picnic. Although, if you are starting in Los Alamos with Bob's Well Bread, you ought to consider doing breakfast there as well. I'm still dreaming of the egg sandwich on a banquette with prosciutto and arugula. (My Keto diet went out the window…I'm officially back in love with bread.)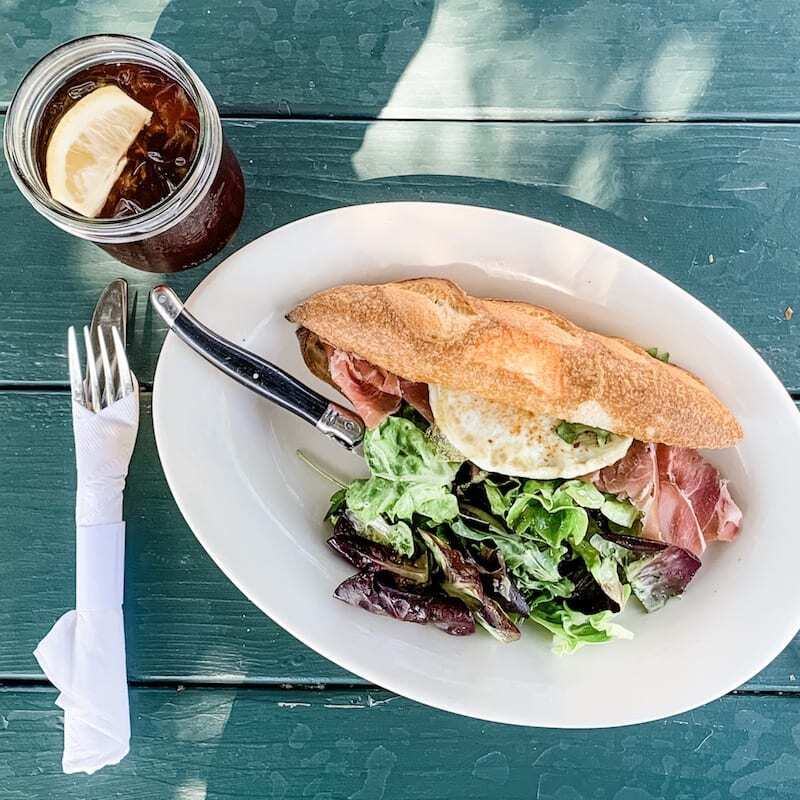 TOP PICNIC PICKS

SANTA YNEZ VALLEY
The Bakers Table
Bob's Well Bread
Founded in 2011 by Bob Oswaks — the former president of worldwide marketing for Sony Pictures — Bob's Well Bread has quickly become a landmark in Los Alamos.
Known for its artisan bread, baked in a custom-made stone-deck oven, as well as classic French-style pastries Bob's is a must for any visit to the Santa Ynez Valley.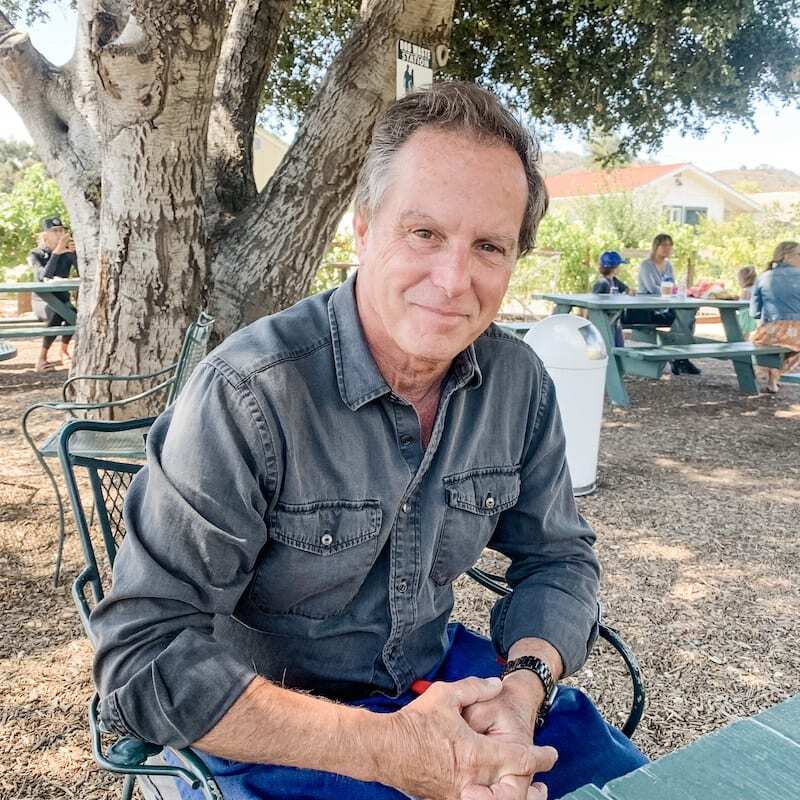 One thing I want to point out about Bob's is they only use natural indigents with no added preservatives. This includes all their gluten-free menu items too. (Want some food and wine pairings from Bob? Take a peek at this wine and meatloaf wine pairing.)
The location in Los Alamos is a popular spot and can become busy during peak hours so make sure to call ahead to place your picnic order. When you arrive, go up to the counter and let them know they have a pre-order.
No waiting in long lines for you… If you choose to eat a Bob's the shaded, outdoor patio is a perfect spot.
SIDE NOTE: Bob opened a second location in Ballard – directly across the street from The Ballard Inn – so if you're tasting in that area, make sure to pop in for a slice of heaven. Also, make sure you're ordering/picking-up at the right location if you called it in ahead of time.
New Frontiers Natural Marketplace
This is more like a Whole Foods type of setting, making it perfect for a grab and go picnic option. Along with a salad bar and prepackaged sushi, pasta salads there is also a deli. I personally did both the salad bar and deli. The sandwiches were called in about two-hours before pick-up and were ready when we arrived. Better yet, they were delish!
This deli is amazing! Food is made fresh daily without corn syrup, preservatives, GMO, food dyes or anything artificial. Only the finest, freshest seasonal ingredients are used, resulting in a delicious and good-for-you end product.
The sandwiches are big enough so you can split them. It's a great way to do a bit more sampling from the menu. The Husband and I shared the Fresh Roasted Turkey Breast sandwich with cranberry-fig compote, triple cream brie, pancetta, arugula, rosemary aioli and the Mustard & Herb Crusted Beef sandwich with piquillo peppers, greens, sweet onion jam, ale-mustard cheese, rosemary aioli. BOTH ARE AMAZING! Make sure to also grab a cheese board for either pre or post lunch sipping.
Sip In More Santa Ynez Valley Wine Country
Subscribe to Sip in More of the World