There's a lot to sip in on North Carolina's wine trails.
North Carolina boasts at least seven dedicated wine trails designed specifically for tourists to explore NC wine country by stopping in tasting rooms and sipping on wines along a predetermined, sequential trail winding through North Carolina's wine regions.
While NC wine trails are adult focused, they can loads of fun for the entire family since there are several things to do in North Carolina beyond the vines. (You can go wine tasting with kids, with a little planning.)
---
North Caroline Wine Trails
With seven+ wine trails, we've broken them out to help you plan your North Carolina wine vacation.
Wine Peaks in the Valley
The lengthy and in-depth Wine Peaks Trail winds through the Yadkin Valley AVA through Elkin, Pilot Mountain, Dobson, and Mount Airy. The trail visits 41 wineries in all. Beer lovers are in luck too as the Yadkin AVA also provides a Wine & Beer Passport for imbibers visiting breweries and wineries. Yadkin AVA is just over an hour and a half north of Charlotte and 40 miles west of Winston-Salem. The entire AVA is the state's largest. Plan a weekend, not a day.
The Swan Creek Wine Trail and the East Bend Trails
These wine trails are more intimate than the vast Wine Peaks trail. Swan Creek stops off at four wineries, each about five-miles apart. The East Bend Trail is a simple two-mile walk through gorgeous vineyards with stop-offs to taste wine along the way.
The Southern Gateway Wine Trail
The Southern Gate Trail twists its way around Lexington through its indelible barbeque country. The trail, part of Yadkin AVA, visits the famous Childress Vineyard, owned and operated by NASCAR superstar Richard Childress. The Southern Gate is only 20 minutes from Winston-Salem and 40 minutes from Greensboro. Winery tasting rooms are open most days.
The Biltmore Grand Tour
The Grand Tour wine trail visits the grounds, vineyards, and winery at The Biltmore Winery and Estate. The entry ticket allows access to the entire estate except tours of the palatial mansion and separate ticketed events.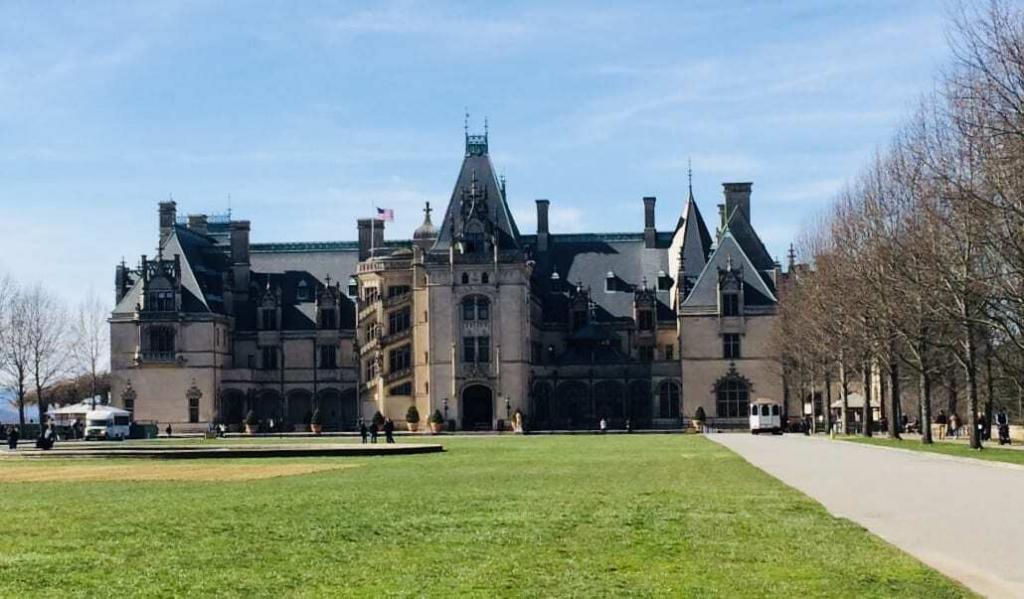 The Coastal Trail
The Coastal Trail stops by Rose Hill and Duplin Wineries. The Dulpin Winery is the largest wine producing facility on the east coast and rivals anything found on the west coast.
High Country Wine Trail
The High Country Wine Trail extends into Tennessee and is nestled in the mountains along the North Carolina and Tennessee border. Banner Elk Winery, Grandfather Vineyard, Ville Nove Winery and Treehouse Vineyard anchor the North Carolinian trail and Watauga Lake Winery, the first winery in Johnson County, Tennessee, anchors the other end.
One stand-alone vineyard that is a must see for families is the Divine Llama Vineyard near Winston-Salem. It is truly one of a kind in its family-oriented approach.
Not only do they raise Llamas on what is the largest Llama farm in the south-east, they maintain an interactive and educational focus for all of their guests whether they are sipping or petting or both.
---
Sip in North Carolina Wine Country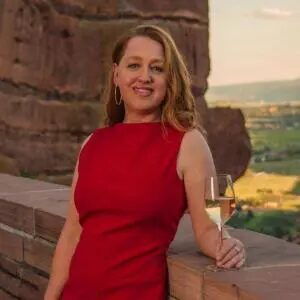 Simone FM Spinner is a top-rated university wine lecturer and certified sommelier with 13 advanced wine certifications, a bachelor's and master's degree in wine studies, and is pursuing her doctorate studying the socioeconomic and cultural effects of climate change on wine. She is a sought-after wine consultant and judge, public speaker, and published author. She organizes edutainment wine seminars and events and international wine tours through her company Wine Rocks & Chasing Grapes™©. Her website is Wine RocksLLC.com™© & Instagram, @simonefmspinner.