Our Rhode Island Wine Travel Guide shares a brief history of the wine region, terroir, where to sip, where to stay and things to do beyond the vines.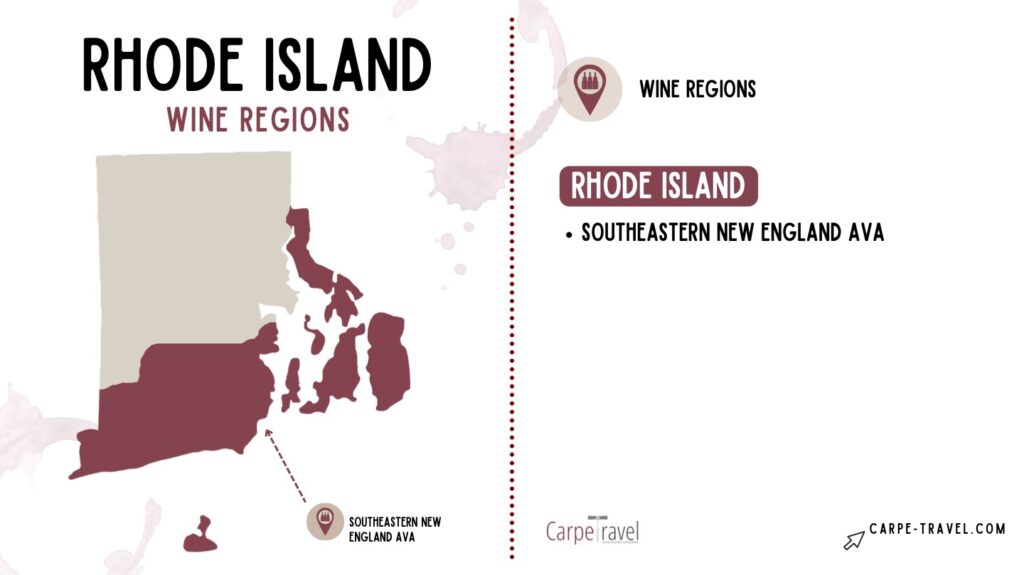 GETTING TO RHODE ISLAND WINE COUNTRY?
TRAIN: Amtrak's Northeast Regional line offers coach and business class and conveniently connects Providence with stops in Hartford, Connecticut, New York, and Washington D.C., to the south and west and Boston, Massachusetts to the north. The Amtrak Station is in the heart of the city near the RISD Museum and Brown University. Most routes offer dining, wifi, checked and carry-on baggage, and flexible rescheduling. Small pets ride for free.
DRIVE: Rhode Island and Providence are easily accessible via highway and interstates. I195 runs southwest and southeast in and out of the city and I95 runs north. Highway 1 leaves Providence to the southwest and travels along the coast into Connecticut. Highway 44 services the northeast and northwest sectors of the state.
FLY: Rhode Island T.F. Green International Airport (PVD Airport) is located in Warwick, just minutes from Providence. The small airport aims for customer satisfaction with lounges for veterans, nursing moms, and business travelers. Pet-friendly, you'll find animal relief stations. There is a chapel, conference room, free library, and complimentary wifi. PVD is a Southwest Airlines hub, but also services Frontier, American, United, Delta, and many smaller carriers.
BEST TIME TO VISIT
Rhode Island boasts temperate weather all year round thanks to its low elevation, proximity to the ocean, and warm ocean currents flowing north from the Caribbean. Winter can be chilly with snowy days and summer can be hot and humid. Plunked at the mouth of the Providence River at the west end of Narragansett Bay, Providence is one of the sailing capitals of the world. Spring and summertime call for water sports alongside vineyard tours. 
Visit the state each season but flock to Rhode Island in the late summer and autumn for its scenic and colorful countryside and throughout the spring and summer for beach and boating escapes.
Rhode Island is part of the Southeastern New England AVA (American Viticultural Area), which includes Massachusetts and Connecticut. The AVA runs 120 miles south from Boston, Massachusetts to New Haven, Connecticut, and encompasses 1.8 million acres in all. The entire stretch is within 15 miles of the Atlantic coast.
Each AVA in the United States is known for its distinctive wine styles and terroir. In its coastal maritime climate, the Southeastern New England AVA produces fragrant, crisp wines from aromatic, cold-hardy varietals. Cape Cod and Martha's Vineyard (both in the state of Massachuttes) as established wine-producing regions within the AVA. Rhode Island has 15wineries and vineyards.
TOP GRAPE VARIETIES
Rhode Island boasts a temperate climate due to its low elevation and oceanic influences. Cool-climate vitis vinifera grapes such as Chardonna, Pinot Noir and Riesling do well alongside hybrids and native grapes including the cold-hardy Vidal Blanc, Itasca, St. Croix, Chambourcin and Cayuga Blanc.
Rhode Island is currently only home to 15 wineries, which makes sipping them all in very achievable. These are our top three sips but we've also mapped out all the wineries in Rhode Island to sip in here.
Carolyn's
Sakonnet
Diamond Hill
Vineyards
Newport
Vineyards
In 1975, Rhode Island's modern wine industry was born when Carolyn's Sakonnet Vineyards was founded near Little Compton, in Newport County. Today, the state is home to a budding wine industry with one AVA and 15 wineries.
Founded in 1636, Rhode Island is a tiny New England state nestled between Massachusetts and Connecticut. The state is home to 1.1 million people. Covering just 1214 square miles, Rhode Island is only 37 miles wide and 48 miles long; but the tidal shoreline along Narragansett Bay and the Atlantic Ocean twists and winds for 384 miles, giving Rhode Island the nickname, "The Ocean State." Rhode Island is the sailing capital of the world, with an abundance of sailboats and yachts exploring the bay most days.
Western Rhode Island is part of the New England northeastern coastal forests, prized by leaf-peepers everywhere. Its bucolic rolling hills dotted with golden red, saffron, and magenta-leaved deciduous trees and white-washed colonial towns are a sight to behold each October. To the east and along the coast, the lowlands and coast around Narragansett Bay give exquisite views of 30 islands and the Atlantic Ocean in the distance. To the south, New York's Montauk, Long Island is just 39 miles southwest of Narragansett, as the crow flies.
The eastern seaboard was peppered with grapevines before the arrival of European explorers, including Viking Leif Erikson, who arrived along the northern shores of the continent around 1000 A.D. The Vikings aptly named the region "Vinland" due to the abundance of native grape (vitis's labrusca, riparia, aestivalis, rupestris, and muscadine rotundifolia) vines growing from New England to Georgia. In 1663, King Charles II approved European wine grape (vitis vinifera) viticulture in Rhode Island, making it one of the earliest vineyard plantings in the new world. (Spanish Catholic missionaries planted wine grapes in Senecú, New Mexico, in 1629, and in California, in 1769.) Rhode Island's balmy maritime climate and sea-level elevation, make Rhode Island a unique environment for grape growing.
As with most wine regions across the United States, European vitis vinifera grapes thrived and wine production was an important part of Rhode Island's economy for 250 years. When Prohibition became the law of the land, Rhode Island's wine business was decimated.
In 1975, Rhode Island's modern wine industry was born when Carolyn's Sakonnet Vineyards was founded near Little Compton, in Newport County.
Plan Your Rhode Island Wine Vacation
WHERE TO STAY
Established in 1875, The Castle Hill Inn in Newport offers classic luxury and coastal gardens with views of the bay. Book a suite or a private cottage with its own stretch of private beach. Castle Hill Inn is a relaxing respite from the chaos of the world. Treat yourself to a stay at the famed Ocean House on Watch Hill. With glorious views and gardens, Ocean House is a palatial estate boasting world-class dining, amenities, and a luxurious spa and wellness center. It is no wonder Ocean House is one of the top ten hotels in the country and the top one hundred in the world.
The NYLO Providence Warwick Hotel offers the perfect location to launch your Rhode Island exploration. The cozy comfort of a B&B is always a great choice. Look for the Christopher Dodge House or the beachside Blue Whale Inn. Budget and family-friendly options include the Graduate Providence or the Pleasant View Inn.
RHODE ISLAND WINE TASTING ITINERARIES
CAN'T MISS RHODE ISLAND WINE FESTIVALS
Sophisticated and sublime, this festival features grand tasting of hundreds of wines and food samples on the lawn of one of Newport's historic mansions. The festival attracts top wineries from around the globe and offers visitors the opportunity to view cooking demonstrations and seminars, join in a collectible wine dinner, and gala.
Sip in More of Rhode Island Wine Country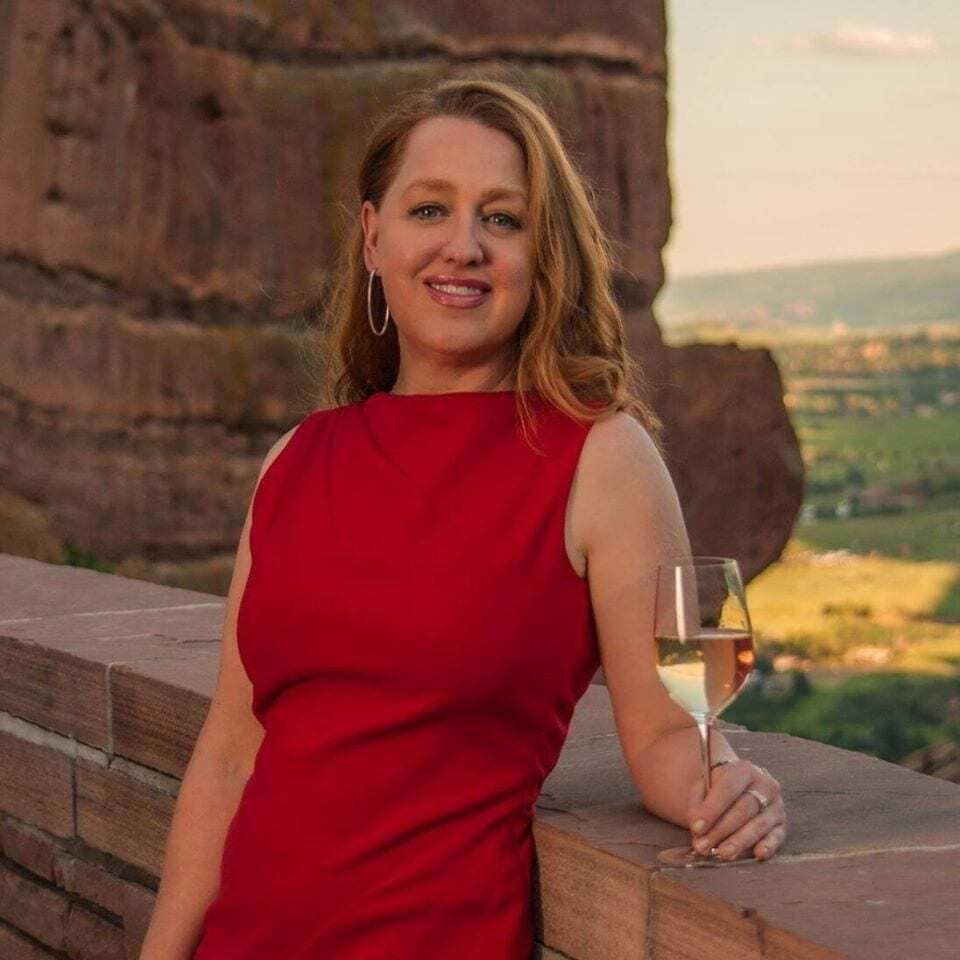 Simone FM Spinner is a wine writer, consultant, judge, speaker, and published author. She is a certified sommelier with 13 advanced wine certifications, a bachelor's and master's degree in wine studies, and is pursuing her doctorate researching wine, climate change, and legacy. She is the Women of the Vine & Spirits 2020 WSET Diploma scholar.